A hard hat is usually required in areas such as construction sites, manufacturing plants, and warehouses. It is used to prevent head injuries which are commonly caused by falling objects or bumping into objects that are part of the natural structure of a work area (such as protruding parts of machinery in a manufacturing plant).
This extra service is available for Sedan, MPV/SUV, L300/Van, Closed Van, 6w Fwd Truck, and Wing Van (32ft and 40ft).
Where Can I Add Hard Hat?
When you book, you may select the "Hard Hat" option in the extra services section. A customer can select this option for an additional fee.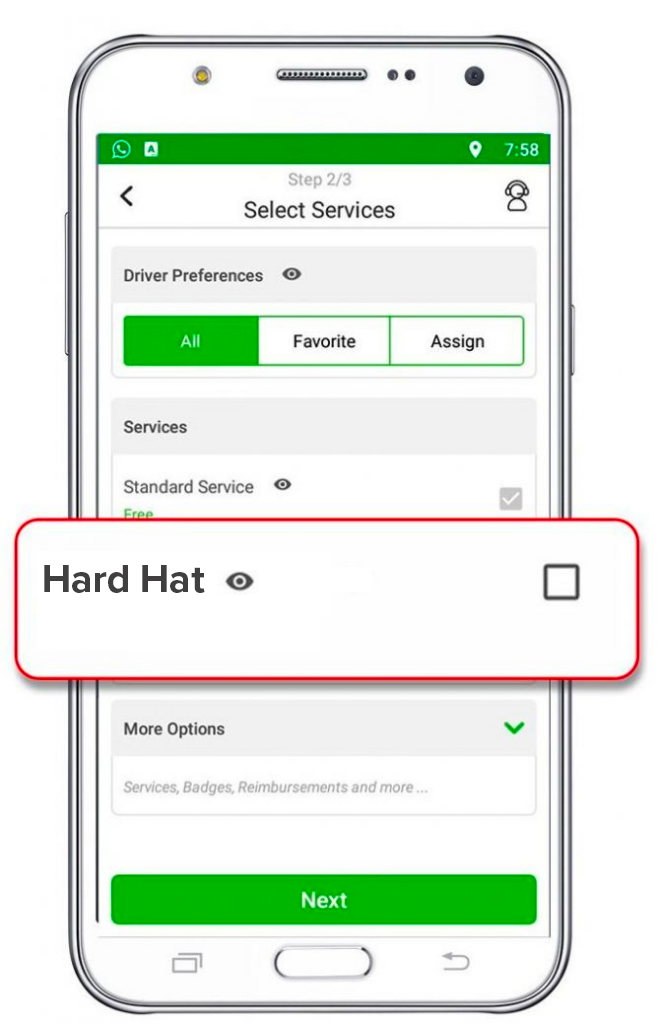 For any concerns, you may chat with our Customer Service.