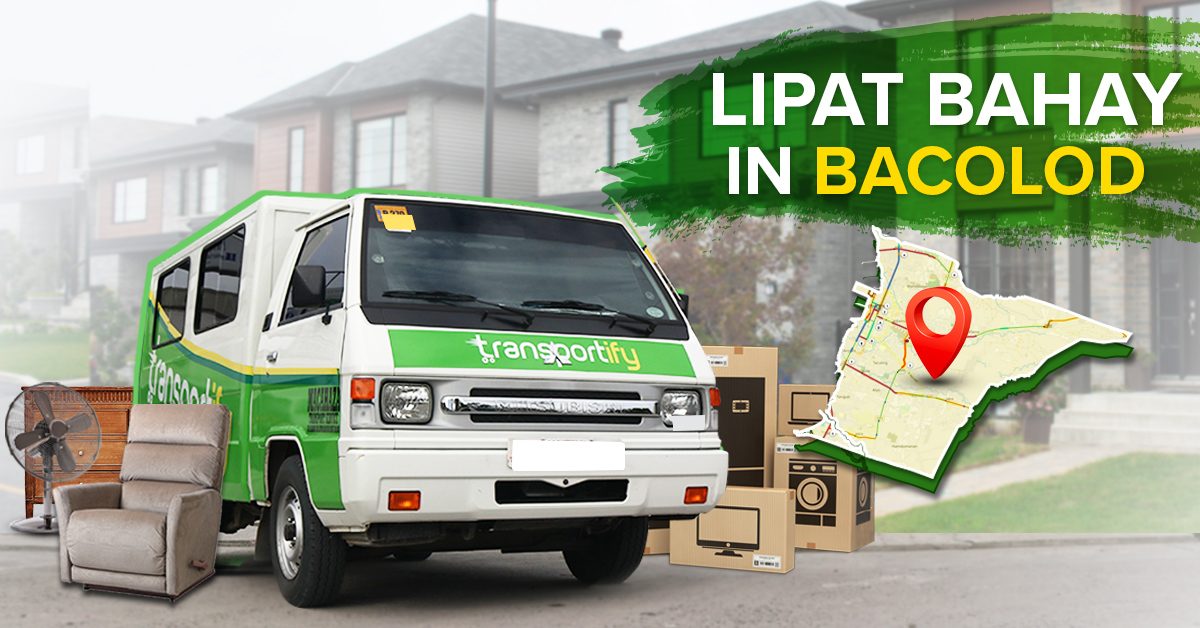 Looking for a lipat bahay service in Bacolod? Look no further than Transportify. We are the leading on-demand delivery app in the Philippines, and we offer a reliable and affordable lipat bahay service. So whether you're moving to a new house or just relocating your office, our team of experienced movers will take care of everything for you. Plus, our rates are much cheaper than hiring a truck and doing the job by yourself! So why wait? Download the Transportify app now and book your lipat bahay Bacolod today.
Hire Lipat Bahay Service or Do It Yourself: Which Is Better?
When it comes to home relocation, there are two options: hiring a professional service or doing the job yourself.
Which is better? Here's a comparison of the pros and cons of each option:
Hiring a Home Relocation Service
Pros
Expertise: A professional service will have experienced movers who know how to handle your belongings safely and efficiently. They will also have the right equipment to get the job done quickly.
Convenience: All you need to do is book the service and they will take care of everything else. You don't need to worry about carrying,  loading, and unloading.
Cost-effective: Professional services usually cost less than hiring a truck and doing the job yourself. Most of the time, home relocation service providers like Transportify provide an end-to-end service of loading and unloading your items. Thus, saving you time and money.

Cons
Limited availability: Professional relocation services are often in high demand and may not be available at short notice. However, there are on-demand home relocation services that can accommodate your rush transport and that can arrive within short notice.
Extra costs: There may be additional charges for things like packing materials and labor. In most cases, home relocation services in the Philippines offer the carrying and loading of your items, but not the assembly and packing of the items.
Doing It Yourself
Pros
Flexibility: You can choose when and where you want to do the move, depending on your schedule. This will allow you to work at a most comfortable pace because you are not paying for anyone's time.
Ask friends and family: If you have friends or family members who can help out, it can be a very cost-effective option. However, since family and friends are not professional movers you might have a challenge with the loading and carrying items, especially if they are heavy.
DIY experience: This is a great opportunity to learn about moving houses and how to handle your belongings safely.
Cons
Physical labor: Moving house is hard work. You will be lifting and carrying heavy boxes and furniture, which can be very tiring. Not only you will be tired with the carrying, but also with the packing and assembly of your heavy furniture.
Packing materials: Unless you have packing materials like boxes, bubble wrap, and tape, you will need to purchase these items. This can add to the overall cost of the move.
Accidents happen: If you're not careful, you could easily damage your belongings or injure yourself while trying to move them.
So, what's the verdict? Is it better to hire a lipat bahay service or do it yourself? The answer really depends on your needs and budget. If you want convenience and don't mind paying a bit more, hiring a lipat bahay service is the way to go. But if you're on a tight budget, you can save money by doing it yourself.
Hire Lipat Bahay Bacolod and DIY With Transportify
Transportify offers the best of both hiring and DIY lipat bahay Bacolod. The logistics app of Transportify allows customers to customize their services based on their budget and needs. For instance, if you want an extra helper to assist with carrying to and from the truck, you can add an additional fee. If you decided to do the carrying on your own, but need only a vehicle to help you transport from one house to another, you can adapt the service based on it.
This is what sets up Transportify among other traditional lipat bahay Bacolod. Unlike a fixed service package, you can tailor fit the service to your needs while still getting professional service.
Here are steps to start your lipat bahay Bacolod booking with Transportify:
1Pick your vehicle
There are a variety of vehicles and trucks you can choose from the Transportify app. There are sedans and MPVs if you only need to transport small volume items not higher than 300kg. The app also has L300s and vans for the transport of medium-sized furniture and appliance. Lastly, there are closed van trucks that can carry your heavier and larger house items. Here is the fleet selection of Transportify you can book in Bacolod:
Vehicle type
Cargo Dimension
Capacity
Vehicle Type
Cargo Dimension
Capacity
Economy (Sedan/Hatchback)
L: 3.5 ft x W: 2 ft x H: 2.5 ft

with extra space (SUV/MPV)


L: 5 ft x W: 3.2 ft x H: 2.8 ft



200 kg

300 kg
Light Van
L: 5.5 ft x W: 3.8 ft x H: 3.8 ft

600 kg

Canopy Multicab

L: 6ft ft x W:4 ft x H: 3.6 ft

700 kg

L300/Van

L: 8 ft x W: 4 ft x H: 4 ft

1000 kg


Small Pickup

L: 5 ft x W: 5 ft x open

1000 kg

Closed Van 


L: 10 ft x W: 6 ft x H: 6 ft




2000 kg



6w Fwd Truck

L: 18 ft x W: 6 ft x H: 7 ft

7000 kg

10w Wing Van

L: 32 ft x W: 7.8 ft x H: 7.8 ft

15000 kg
2Set up time and date
Need rush home relocation service within an hour or two? Transportify has flexible time types you can choose from:
Immediate – if you need a vehicle within the next hour. This is ideal if you will book for smaller vehicles like sedans, MPVs, L300s, and vans.
Schedule – If you are planning weeks or days ahead, this option is for you. You can create a booking in the app two weeks in advance.
Full-day – This is a 10-hour service with unlimited stops within a reasonable distance. If your old and new house is not far from each other, you can consider this time type so you can maximize the time and cargo space of the vehicle well.
3Monitor your booking
Once you have created your booking for lipat bahay Bacolod, you are all set. Since the vehicle you booked will transport important items from your home to another, it is critical that you monitor and keep an eye on the delivery.
Transportify makes sure that it provides you the convenience of easy monitoring and reporting when a need arises. Inside the app, once your items are already picked up, you will have access to the GPS tracking system that feeds you information about the movement of the vehicle in real-time.
SEE ALSO:
4For any help, you can contact customer service anytime
Lastly, any time before, during, or after the booking, you can always reach out to Transportify customer service if you have questions or situations to report. Our agents are trained to assist you proactively to ensure that you'll experience a smooth and reliable lipat bahay Bacolod.
From Manila or Cebu to Bacolod
The possibilities of lipat bahay are not only limited to a specific area. Sometimes, it can be interisland. Transportify can also help you with that. It has an interisland trucking service that can transport your items from Luzon or Cebu to your new home in Bacolod. This service will utilize the RORO ships to travel the vehicles and trucks between bodies of water. Know more about our interisland service here.
| | | |
| --- | --- | --- |
| | or | |
Frequently Asked Questions:
Why is Transportify's home relocation service cheaper than the traditional lipat bahay service?
🏠 Transportify is more economical because it allows customers to customize the service they will create. Transportify has now fixed packages for lipat bahay, hence customers are allowed to add and subtract certain extra services according to their needs and budget.
In what areas in Bacolod can Transportify deliver?
🏠 Transportify can deliver in areas of Talisay, Silay, Victorias, Sagay, Escalante, Bago, and Himamaylan. So if you are planning to do a lipat bahay to and from these areas, you can definitely check Transportify's service for lipat bahay Bacolod.