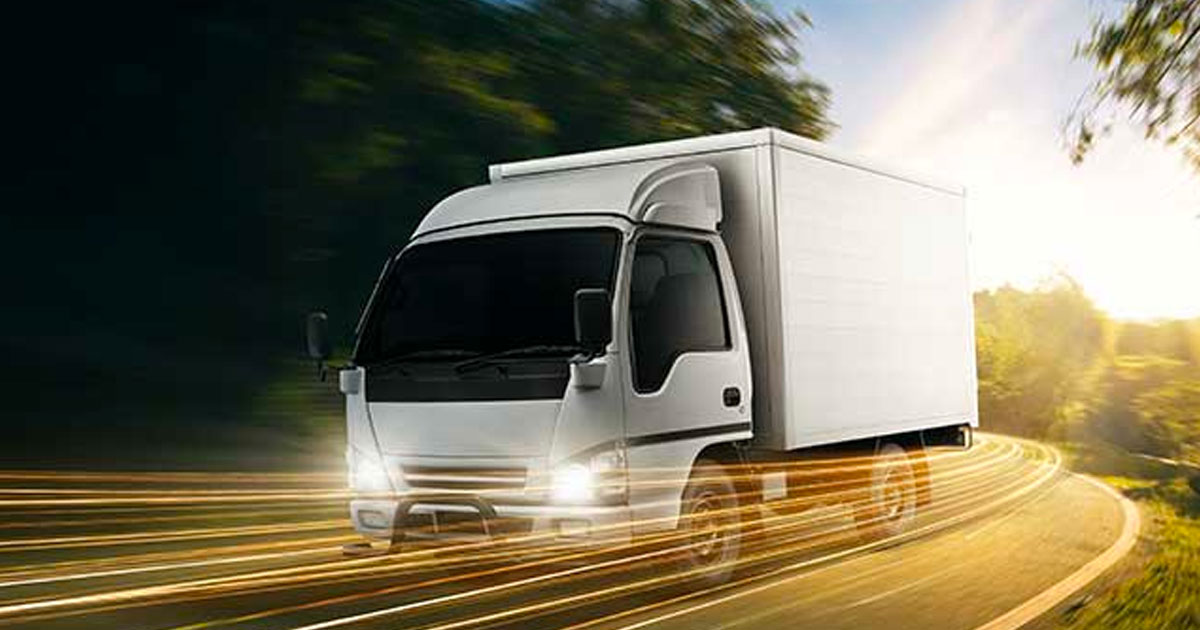 Transportify is the best provider of the provincial delivery service. We offer Manila to Tarlac fixed price route delivery service at an affordable price. This covers all cities of Mega Manila for pick up and Tarlac for drop-off.
We offer affordable truck rental Manila to Tarlac and Pampanga to Tarlac fixed price route delivery services through our mobile and web application. Whether you are looking for cheap truck rental Manila to deliver bulky items like construction materials and hardware products. Or moving van rental to transport your packaged goods and franchise supplies, Transportify can assist you with all types of delivery needs.
Provincial Lipat Bahay
Worry no more because our we also offer provincial moving services to our customers. Our transport services for lipat bahay and office moving will give you more savings and hassle free experience. See table below for a transparent provincial delivery service pricing from Manila to Tarlac. In addition to that, you can also book a fixed price route delivery service from Manila to Tarlac but even to other key cities in Luzon.
The price includes all of the fees for the driver, vehicle use, fuel, parking, and tolls. Also, our professional customer service is open 24/7 to answer all your concerns anytime. Chat with us now! See the prices for all our vehicles in the table below:

Vehicle Type
Dimensions/
Weight Limits
Base Price


(Metro Manila)

Base Price


(Outside Metro Manila)

Base Price


(Visayas/Mindanao)

Wing Van 

32 to 40 x 7.8 x 7.8 ft




12000kg to 28000kg

7500 PHP

6500 PHP

6500 PHP

6w Fwd Truck

18 x 6 x 7 ft




7000kg

4850 PHP

4850 PHP

4850 PHP

Closed Van

10 to 14 x 6 x 6 ft




2000kg to 4000kg

1800 PHP

1450 PHP

1450 PHP

Open Truck

10 to 21 x 6 ft x open




2000kg and 7000kg

2300 PHP

1950 PHP

N/A

L300/Van

8 x 4.5 x 4.5 ft




1000kg

430 PHP

330 PHP

310 PHP

Small Pickup

5 x 5 ft x open




1000kg

310 PHP

250 PHP

220 PHP

Light Van

5.5 x 3.8 x 3.8 ft




600kg

250 PHP

192 PHP

225 PHP

MPV/SUV

5 x 3.2 x 2.8 ft




200kg

160 PHP

130 PHP

140 PHP

Sedan

3.5 x 2 x 2.5 ft




200kg

140 PHP

110 PHP

120 PHP
Prepare for a Fixed Price Route Truck Rental Manila to Tarlac
The use for extended haul truck rental services is in demand these days; not only is it applicable for goods, construction materials, or franchise supplies, it is also perfect for moving, also known as lipat bahay. In today's blog, we will focus on long distance running the same as for the lipat bahay.
So whether you are moving from Manila to Tarlac, or from Pampanga to Tarlac, Transportify's truck rental Manila services will perfectly suit your moving needs. It would be best if you had some fantastic long-distance moving tips to make your fixed price route service moving a success.
Are you ready?
For some fixed price route moves, you need to throw every item you own in the truck or closed van to start hitting the road. A long-distance haul, on the other hand, may require a lot of planning.
The long-distance tips below will assist you in remembering everything you may need ahead of time to have a successful fixed price rote move.
1Create a Plan Ahead of Time
Moving is a tough job. You are going to move everything you own hundreds or thousands of kilometers away, and the best example for this is a fixed price distance from Manila to Tarlac. That kind of job will require you to create a plan in advance. So, whether you prefer going with the flow or you want every moving-related details are organized, you need to write down the things you need to accomplish. We know that there's a lot to be listed down, so to help you out, we created this moving checklist to lessen the burden of your move.
2Follow Your Schedule
Once you are done with the plan, you need to stick with your schedule. Other tasks like utility installation are time-sensitive, so you don't want to be left behind and complete them at the last minute – that would be a total hassle.
To avoid yourself from forgetting the things you need to be done, you can try scheduling them on your calendar before your moving-related tasks. You may also create some reminders on your phone to remind you of the upcoming move.
Following this fixed price route moving tip, you will be prepared and ready for a hassle-free and stress-free move!
Here in Transportify, with the help of our on demand delivery app, you can book for a truck rental Manila service anytime you want. You can book in advance or a last-minute trip. All of your transportation and moving needs are covered.
3Choose a Reputable Moving Logistics Company
Of course, to have a seamless moving experience, you should pick the best logistics company that can make your long-distance moving successful. To do that, you need to choose the most reputable, reliable, and trustworthy company as possible. Though affordability is an essential aspect of this decision, you need to remember that the cheapest service is not always the best option. There may be a lot of truck rental Manila services available, but only a few really reliable options.
You don't want to pay for a fixed price route moving scam while you're trying to move thousands of kilometers away. That would be heartbreaking, not only can it affect your emotion, but it can also hurt your wallet.
So, to avoid this from happening, you may choose our fixed price route truck rental Manila service, whether you're moving from Manila to Tarlac, or Pampanga to Tarlac, Transportify's truck rental Manila will only give the best services that you deserve. Also, here in Transportify, we value our customer's satisfaction.
4Create an Inventory List
For fixed price route move, your belongings are your number one priority. That's why it is essential to create a list of your belongings before the scheduled moving date. Whether you use a notebook and pen, or an app, ensure that you have a well-detailed list of everything you own.
That way, you don't need to worry if all your items arrived at your new location. You will be able to check your inventory list before the move and once it arrived at your destination.
5Know Where to Put Your Belongings Once You Arrived at the Location
Before moving your king-sized bed or bookshelves from thousands of kilometers away, you need to identify if these pieces of furniture will fit in your new location. So, instead of going off to square measurement, try to measure how much floor space it has in the new place. That way, you won't feel frustrated when you move these kinds of furniture to your new house, only to find out that space isn't quite as more significant as you thought.
6Prioritize the Item That You Needed the Most
As you begin to pack things out, make sure that you prioritize the items that you need to keep with you. For this fixed price route moving tip, we recommend utilizing a packing with an open-first box, which includes several things that you will need during your first weeks. These items are:
Towels
Pans
Dishes
Basic cooking utensils
Toiletries
Medicines
Clothing items
Personal necessities
Keep these items with you, and you will be more comfortable while you wait for the moving truck rental Manila to arrive at your new location.
7Pack Boxes Carefully
This is usually forgotten when it comes to a long-distance haul moving. A long-distance move like from Manila to Tarlac will require additional packing effort, especially for fragile and breakable items. For example, you need to make extra packing care with delicate furniture by wrapping them in a crumpled paper, packing peanuts, bubble wrap, or old clothing items.
Note: Please make sure that furniture and  appliances with large pieces of glass should be fully bubble-wrapped to avoid having unwanted damages during transport. You can pack fragile items together to keep them well-organized and ensure that the driver will know how to take extra care with these fragile boxes.
Here in Transportify, our partner drivers are well-trained when it comes to fixed price route moving services. You can ensure that all of your items will be handled with extra care and precaution so that it will arrive safely and undamaged to your new location.
With these fixed price route moving tips on your mind, you can ensure that you don't need to worry about forgetting any items during your move. Following these tips will help you to have a seamless long-distance move, whether you're moving from Manila to Tarlac, or Pampanga to Tarlac. Here in Transportify, we can ensure customer's satisfaction.
| | | |
| --- | --- | --- |
| | or | |
Frequently Asked Questions:
Are there any available delivery services from Manila to Tarlac?
🚚 There are a lot of ways to choose from and factors to consider. So, getting a trusted partner to take care of your deliveries is a top priority. Transportify is able to service your deliveries from our service area to any point in Luzon by land. That means Tarlac is definitely reachable for you. It is very easy to book plus you get to track your delivery in real time!
How much does it cost to hire a truck rental Manila for a day?
🚚 Truck rentals in Manila can be hired for a full day. This is mostly used on moving furnitures from one house to a new one. The base price vary depending on where you will hire your service provider. For Transportify, the full day rate of a L300 van is ₱2,800. This service covers unlimited distance for 10 km for an affordable price.