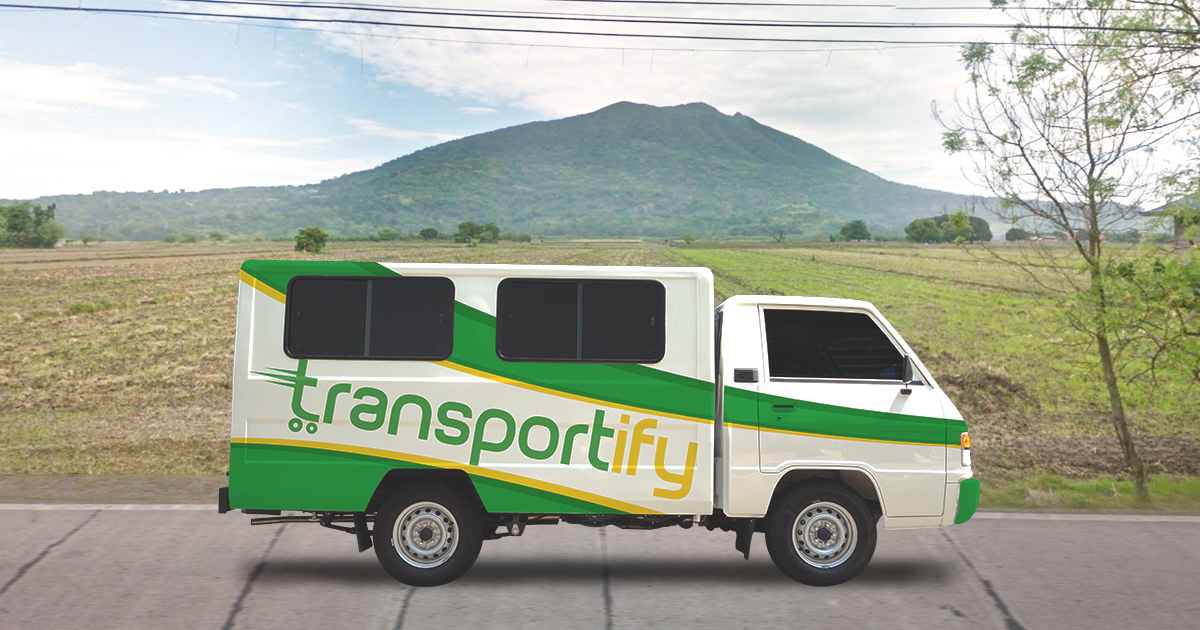 As the Philippine logistics industry is continuously growing, more companies have huge integration in terms of their services. Logistics providers have been improving their systems to cope up with the change in the marketplace. Transportify, as a modern trucking company and logistics solutions provider, understands that having 5-star quality logistics and modern methodologies are key factors in keeping up with customer demands and outperforming competitors. That's why we offer our business program that provides a unique intracity delivery service based on what the business needs.
What is the Best Trucking Company for Pampanga Deliveries?
Pampanga is one of the fastest-growing provinces in terms of economic growth and population. More businesses, establishments, and government projects are being constructed to coincide with this rapid change. The growing demand for logistics services is why Pampanga became another hotspot of on-demand delivery services. Transportify is currently the only cargo trucking company that offers tailor-suited to businesses in Pampanga. It became a significant step in business expansion since our service area covers intracity delivery. If you are wondering how diverse our fleet, you may refer to the full list of vehicles available for Pampanga delivery:
Vehicle Type
Dimensions/
Weight Limits
Base Price


(Metro Manila)

Base Price


(Outside Metro Manila)

Base Price


(Visayas/Mindanao)

Wing Van 

32 to 40 x 7.8 x 7.8 ft




12000kg to 28000kg

7500 PHP

6500 PHP

6500 PHP

6w Fwd Truck

18 x 6 x 7 ft




7000kg

4850 PHP

4850 PHP

4850 PHP

Closed Van

10 to 14 x 6 x 6 ft




2000kg to 4000kg

1800 PHP

1450 PHP

1450 PHP

Open Truck

10 to 21 x 6 ft x open




2000kg and 7000kg

2300 PHP

1950 PHP

N/A

L300/Van

8 x 4.5 x 4.5 ft




1000kg

430 PHP

330 PHP

310 PHP

Small Pickup

5 x 5 ft x open




1000kg

310 PHP

250 PHP

220 PHP

Light Van

5.5 x 3.8 x 3.8 ft




600kg

250 PHP

192 PHP

225 PHP

MPV/SUV

5 x 3.2 x 2.8 ft




200kg

160 PHP

130 PHP

140 PHP

Sedan

3.5 x 2 x 2.5 ft




200kg

140 PHP

110 PHP

120 PHP
Whatever the size of your business, you will want to grow and expand. Expanding business means better logistics management since it is crucial to move products from one point to another in a cost-efficient and fast way. The best possible way to do safe transport is by getting the right partner in cargo forwarding. Businesses should be keen in choosing and evaluating prospective trucking company partners.
Partner with a 5-star Rated Trucking Company
Transportify, as a logistics revolution leader, aims to solve logistic challenges and problems faced by Pampanga companies with the business program. Our affordable rates will hit a good shot in the company's cost reduction measures. Currently, Transportify's business program benefits that businesses in Pampanga can take advantage of are as follows:
Easy Enrollment
You may visit our website to sign-up for free! Our website can cater to your questions and clarifications about our business partnership program. We have a 24/7 chat support and CS agents to answer any inquiries about this program. You may also reach our dedicated contact details for business inquiries and partnerships on the business program page. Transportify is ready to revolutionize Pampanga delivery.
Goods Insurance
We offer the insurance of up to P3M covering warranty for any item that got lost, damaged, or stolen during a pickup, transportation, and delivery during a Transportify booking. Your bookings with us are always safe and secured. Not only because we have professional drivers and handlers, but because we have actual insurance for each booking with our application. Remove the hassle out of your packages for Pampanga delivery.
Customer Support
Our dedicated CS agents are available 24/7 to give support in terms of inquiries, questions, and clarifications regarding our existing services. These agents are well-trained to give the best quality of customer services for our business partners and clients. We value customer feedback for continuous improvement!
Flexible Payment Terms
Our payment terms enable the company to manage its finances more efficiently. The postpay or prepay method gives them more flexibility in terms of settling balances with our services. We value your business.
Cash on Delivery (COD) and Proof of Delivery (POD)
Transportify also offers COD and POD services. These services include documents services handling for business transactions. Businesses value receipts and proof of sales, as this is an essential part of their validation process. This is the reason why we considered offering this service to our valued customers for Pampanga delivery.
Dedicated Fleet Partners
Availing our business program includes dedicated fleet partners to handle delivery services. These drivers are veterans handling business transactions, which include COD and POD. We ensure that we are giving the best service to our customers.
Business Web Dashboard
Transportify also has a business web dashboard for our partners. Clients are provided with their monitoring system for the deliveries and bookings they currently availed. This makes easy tracking and coordination across the business network. Apart from this offer, each business is handled by its very own account manager for a smooth transaction.
Our program's customer base includes corporates, Small and Medium Enterprises (SMEs), merchants and shop owners, retailers and sellers, restaurants, individuals, and even third-party logistics and trucking companies. Our Pampanga delivery & trucking company is continuously expanding into more industries and companies as we go through integrating our fleet and services.
Transportify, the best provider for Pampanga delivery
Businesses and 3PL firms can utilize Transportify as its fourth-party trucking company for on-demand situations, last-minute client orders, or when traditional fleet resources are occupied by busy end-of-month and holiday periods. We can cover these logistics solutions. Whether your company needs a cargo forwarder or cash on delivery courier in Pampanga or select areas in Luzon, Transportify for Business has you covered.
We've been serving business customers for a long time, which gives us the best view on the quality of services that fits every customer or business needs. Your Pampanga delivery requirements can be completed in an instant. If you are interested in availing of our business partnership, you may visit our office in San Fernando, Pampanga, or contact our business agents at business@transportify.com.ph.
Need more proof why Transportify is rated 5-star and the top Pampanga delivery & trucking company for most businesses? You can visit our newsroom or contact us to know more about how we can help ease your logistics management concerns with our logistics solution. You can also view our blog media to know the latest updates on the best Pampanga delivery service provider & trucking company. Transportify also offers same-day delivery & trucking services in Metro Manila and Baguio and soon will be expanding to more cities and locations in the Philippines.
Download the Transportify app today by scanning the QR code or clicking the button below.
| | | |
| --- | --- | --- |
| | or | |
Frequently Asked Questions:
What is the best and affordable provider for Pampanga delivery business?
🚚 Business requirements differ depending on the industry or target market. Most providers available are targeting large-scale deliveries and shipments. But if your company is looking for the best and most affordable provider for Pampanga delivery, Transportify may be the right partner for you. Their fleet consists of Sedans, L300/Vans, Closed Vans, Open Trucks, and Wing Vans to satisfy the business requirements of different clients. Their app is very accessible and user-friendly. You may book a vehicle with just a few clicks from your mobile devices. The rates are also cheaper than the usual logistics provider.
What are the key points in choosing the right trucking company to handle business deliveries?
🚚 The right trucking company should be reliable and adaptive to change. Since market changes and improvements are inevitable, your logistics partner should be receptive to these things. They should cope easily by making new services and possible quality projects to integrate along with the market. Your logistics provider should also be reliable when it comes to unforeseen issues or problems that the company or business has encountered. Revolutionized ideas on supply chain management and advanced logistics solutions should come up when needed by the client. These key points differ depending on your business or industry, but you should always be keen on choosing the right provider as this directly contributes to the company's success.