Safety gloves are used in delivery for two reasons: (a) to enhance the grip of the wearer of the gloves, thereby, increasing the safety of your cargo during handling, and (b) to help protect the hands of the wearer from cuts and other potential hazards caused by the carried.
Safety gloves are encouraged if the items carried are heavy or have sharp edges. Some examples of this would be pieces of heavy equipment or large pieces of glass.
This extra service is available for Sedan, MPV/SUV, L300/Van, Closed Van, 6w Fwd Truck, and Wing Van (32ft and 40ft).
Where Can I Add Safety Gloves?
When you book, you may select the "Safety Gloves" option in the extra services section. A customer can select this option for an additional fee.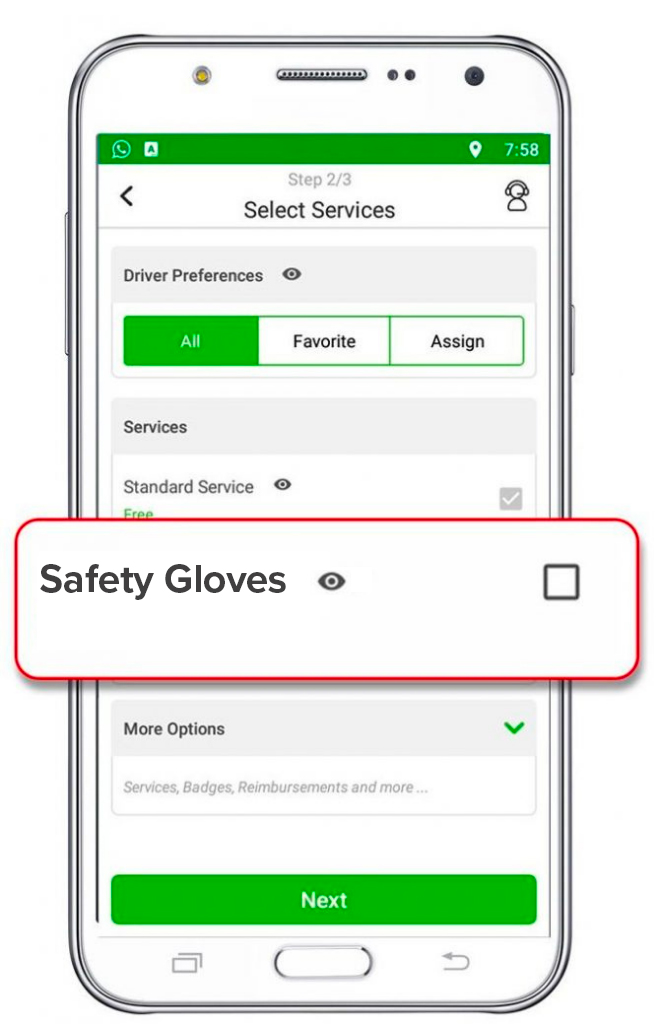 For any concerns, you may chat with our Customer Service.