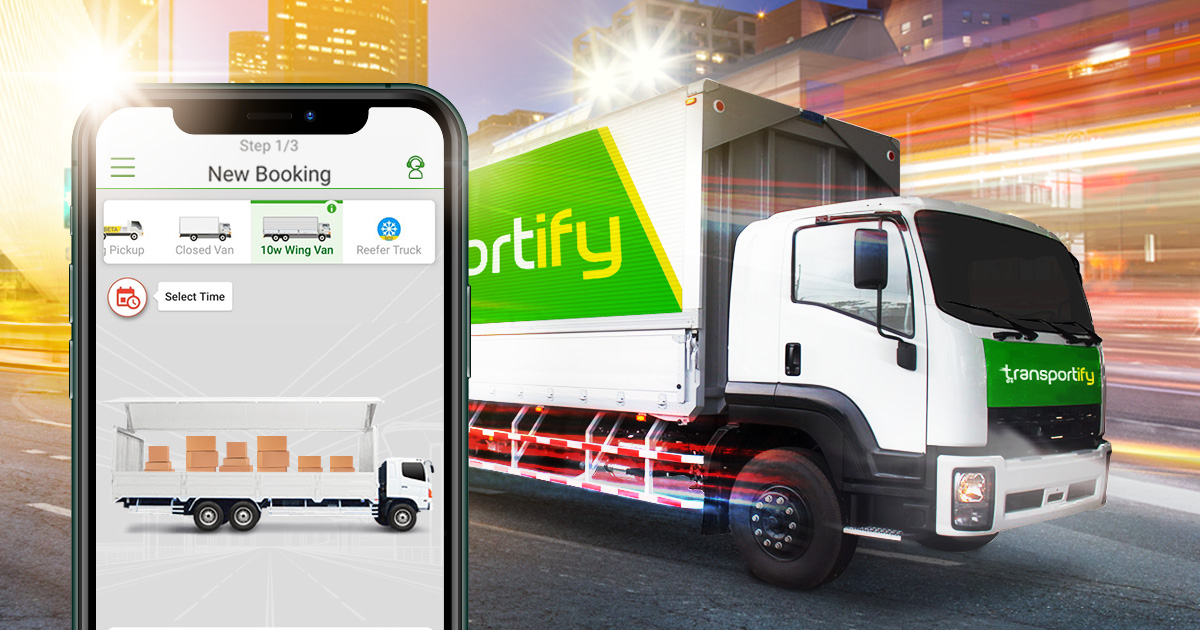 MANILA, PHILIPPINES – Logistics in the Philippines is one of the main contributors to economic growth, overtaking other economic sectors. It encompasses a wide array of services covering different aspects such as transportation, warehousing, cargo distribution, and many more. Logistics is of vital importance in the Philippines because it enables the movement of goods and products. Without it, the economy would fall into ruin. Thus, it is important to shape logistics management in the Philippines in order for this sector to be of service to the country.
Outsourcing logistics management is becoming more common to businesses in the country. They see more potential in growth by partnering with a reliable logistics management company. However, many companies overlook the importance of proper logistics that is very beneficial for a business. Most of them focus on other business aspects rather than effective strategies to bring savings to the company through appropriate logistics management. But when a company starts to explore ways to improve its logistics solutions, it can significantly improve its operational performance.
In modern business, technology is also a significant factor that shapes the logistics industry. Most logistics companies invest in software and algorithms that will make their business operations more efficient.
Revolutionizing Logistics in the Philippines
Logistics companies continue to explore more economically efficient and effective ways to integrate business logistics. They aspire to have more logistics solutions for client businesses who want to maximize their resources and ultimately achieve operational efficiency.
Changes in the logistics landscape of the Philippines is also characterized by the progress in the e-commerce sector that drives more profit for logistics services. Traditional logistics providers face a new challenge in their strategies in the wake of these new developments. From the conventional set up of scheduling deliveries in a fixed time frame, clients now want on-demand services such as same-day deliveries and 24/7 availability. On-demand logistics help businesses by charging them with reasonable costs on shipping and not binding them in contracts. This is the reason behind the sudden increase in the shipping volume for on-demand services. On-demand logistics companies like Transportify disrupts the entire logistics industry with the advent of on-demand services. "People nowadays prefer to have convenience and ease in their daily activities than being stressed in handling their distribution. Expectations of logistics providers have changed as more companies and businesses have shown interest in mobility solutions like on-demand services." according to Kelvin Caro, the Senior Operations Manager of Transportify Philippines.
Another effective way to maximize company resources is to partner with a reputable and reliable third-party logistics provider. The main goal of 3PLs is to ensure that a company is achieving its goal for cost-reduction and effectiveness in logistics mobility solutions. Third-party logistics in the Philippines include local delivery that is very beneficial for businesses who want to expand their network outside of the Metro.
With modern technology, things are better structured for operational efficiency. Another revolutionary idea that became very successful with the technological application is last-mile logistics. Last-mile logistics in the Philippines became possible with route optimization processes, which turned out to be an effective way of utilizing delays in deliveries in rural and urban areas. Last-mile delivery is essential, especially to online businesses. It has direct contact with the customer, which makes deliveries crucial for the brand image. Excellent handling of these types of deliveries will give the company a better impression in the market.
There are many strategies to revolutionize logistics today. You'll need to explore and find new ways to easily get on track with discoveries and technologies that will pave the way for your continuous business improvement. "Our 5-star service is affordable to more businesses, and Transportify is known to be the cheapest in the market of logistics. Try us, and I can assure you that you will get more savings and high-quality results with our revolutionary strategies," says Marflin Chu, the Senior Business Development Manager of Transportify Philippines.
✉️ Contact Media
Elijah Gabalda
Media Department
elijah.gabalda@transportify.com.ph
? About Transportify
Transportify operates the largest app-based marketplace logistics platform for delivery vans and trucks in Southeast Asia with operations in Indonesia, Thailand and the Philippines. In other countries, the company is known as "Deliveree".
To know more about Transportify, visit www.transportify.com.ph.
Frequently Asked Questions:
What are the current trends in the industry of logistics in the Philippines?
? Unique logistics solutions now drive logistics in the Philippines that most SMEs and multinational companies adopt for their operations. On-demand logistics is currently taking part in the logistics marketplace by offering advanced logistics solutions using mobile applications. Third-party logistics companies provide logistics solutions to businesses to maximize resources and minimize operational costs. Companies involved in e-commerce can now partner up with these logistics providers to fulfill last-mile delivery requirements to various areas.
Who is the best logistics management provider for business? 
? Logistics management differs depending on the business organization. Each of the industries has different handling processes for its distribution network. Some available providers offer total supply chain management, while some only focus on the logistics operations itself. An example of a provider that revolutionized the logistics industry in the Philippines is Transportify. The disruption came from the establishment of mobile applications that can cater delivery bookings on your preferred time and vehicle. They also have the best market rates, making them the most affordable logistics partner for large-item deliveries. Businesses also have free benefits when they choose Transportify to be their logistics provider.
###