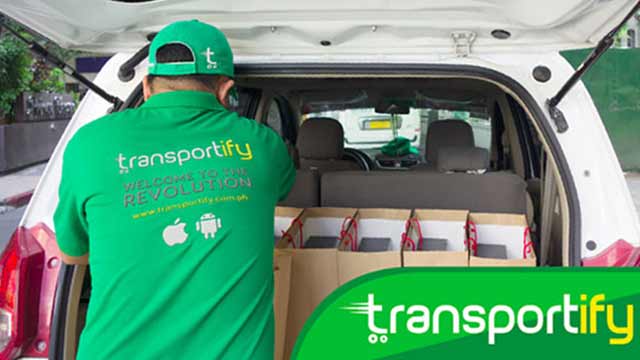 MANILA, PHILIPPINES – Deliveree, cleverly branded as Transportify, has been spotted in Metro Manila! For the well-known logistics tech startup, this makes the Philippines its third Southeast Asian Country in less than two years. Thailand and Indonesia are the other two.
Transportify brings its trademark mobile and web apps for on-demand delivery services by a robust marketplace of drivers. This is great news for businesses and consumers who can finally take advantage of affordable same-day pickup and delivery throughout Metro Manila.
And the stats are impressive! Over 100,000 business customers, 9,000 drivers, and seven different vehicle classes across Bangkok, Jakarta, and now Manila. Transportify is poised to become the regional standard for on-demand delivery logistics.
PAY ONLY FOR WHAT YOU USE
Choose the right size vehicle to fit your goods at just the right price. The smaller the vehicle, the lower the price. Pay a flat fee for the first 3km and a fee per km thereafter.
SELECT ONLY OPTIONS YOU WANT
Whether it's special help from your driver, additional destinations up to 10, adding extra helpers, or COD services, you pay only for the options you select.
BOOK WITH ULTIMATE FLEXIBILITY
Book for immediate arrival in less than 75 minutes or schedule up to two weeks in
advance. Your choice.
USE POWERFUL YET SIMPLE TECHNOLOGY
Transportify's app can be downloaded from the Google Play or Apple App stores and
can also be accessed from our website at www.transportify.com.ph. Complete your booking within a few minutes with one of the easiest to use and fully featured apps on the market today.
GET HELP ANYTIME (ALMOST)
Call, live chat, or email Transportify's Customer Support 6am till 10pm daily including weekends. We've got you covered.
✉️ Contact Media
Chelsea Remedios
Marketing Department
chelsea.remedios@transportify.com.ph
🚛MORE ABOUT TRANSPORTIFY
Founded by Inspire Ventures and Ardent Capital, Deliveree (known in the Philippines as Transportify) is a mobile and web app that allows you to book and manage pickups and deliveries of almost anything in select metro areas across Southeast Asia. Our marketplace connects businesses and individuals with qualified drivers and their vehicles to provide affordable and trustworthy service according to our strict quality standards. Presently we are serving the Bangkok, Jakarta, and Manila markets with more locations coming soon.
###