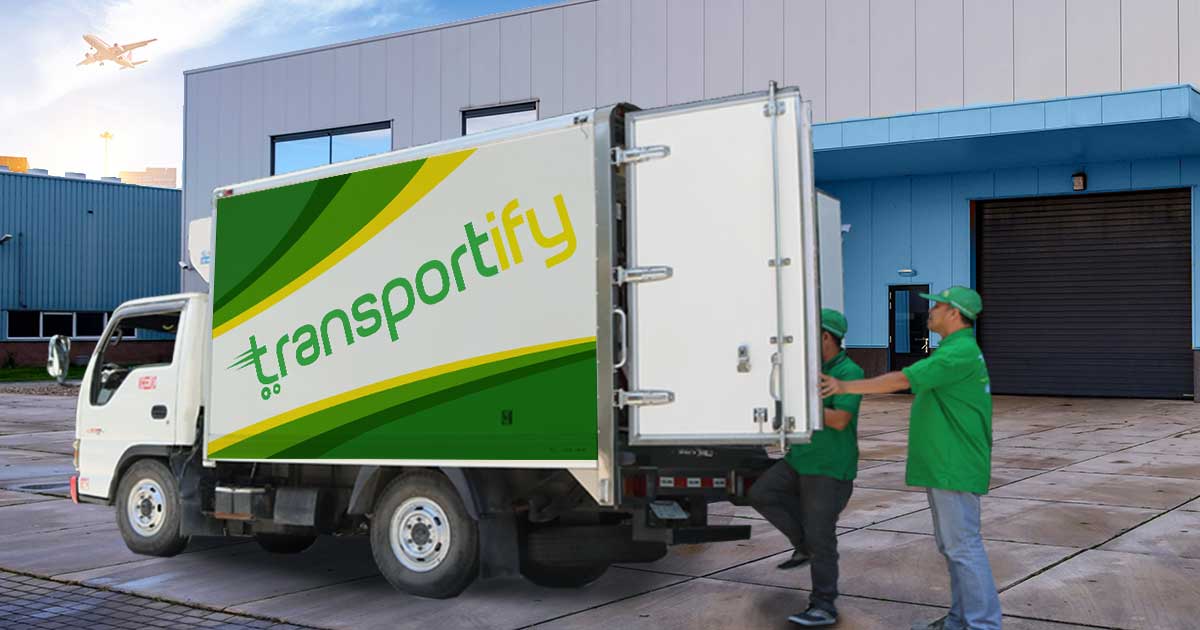 Mediocre Supply chain logistics services are detrimental to any business, especially to the food & beverage industry, where delivery service is becoming mandatory. You are handling fragile goods that are perishable and prone to damage if not processed well. Regardless of its potential dangers, there are still many companies that engage in food delivery, as this is one of the surest ways to gain customers.
Sydarb company started in 1977 with its first client as Makati Square. It began with only two baskets of tomatoes as produce to be delivered. It eventually grew to have outlets in Unimart, Cherry Foodarama, and the like. But as all business experiences may go, the company suffered bankruptcy twice.
It was once said that nobody really loses business. Even if your company suffers bankruptcy, you could still consider it as the "tuition fee" of your lessons. In Sydarb's case, bankruptcy taught them a lot of things, such as how to manage supply chain logistics efficiently and adequately. This is where they discovered and utilized Transportify's Business Program.
Details
Features
Column 3
Details
Program Features
Live Support
Open 24/7
Prepay with Credit Balance
Available
Postpay with Monthly Invoicing
Available
Destinations
Up to 16
COD and POD
COD + POD
1.50% of invoice
Min of ₱80
(Flat Fee Per Booking)
POD Only
₱80 for ≤ 3 Destinations
₱160 for ≥ 4 Destinations
Warranty
Up to ₱1.5 million
Outside Service Area
Available
Business Web Dashboard
Team Account Management Customized Reports
Before using Transportify, each trip cost them five thousand pesos. They had three trucks that traveled to Baguio to Manila daily. However, when their business is down, they had to find cheaper logistics services. They thought of Transportify as the better option since it had a variety of vehicles like L300 vans for deliveries.
"What's good about Transportify is convenience, reliability…They are always on time. And if they're not, there's always a replacement. I know that when I book something, I know that they're going to be there. What I like best about these guys is that they communicate. Communication is good for me. The app is also good; it is user-friendly. Furthermore, you are doing changes even before we mention it," Sydarb states.
Supply chain logistics for fresh produce isn't a walk in a park business to handle. Delivering goods as delicate as vegetables and fruits requires proper handling as well as the right vehicular temperature to maintain the freshness and fragile state of the produce. With all these requirements, it's never a safe bet to go with just anybody offering logistics services. With this, Transportify's supply chain logistics service is committed to meeting even the most laborious and most delicate requirements of our customers. Whatever the business may be, whether it's food delivery or not, Transportify ensures that they've got the best and the newest transportation and distribution service that they could offer to ensure the maximum potential of its client's business. It will provide the right logistics expertise you need to thrive and develop even further.
Transportify works with its customers to ensure responsiveness and flexibility in its logistics services. Whether saving money or maximizing human resources, Transportify's supply chain planning solutions help meet your business goals.
With Transportify as your logistics partner, seamless supply chain logistics management is possible at the palm of your hands.