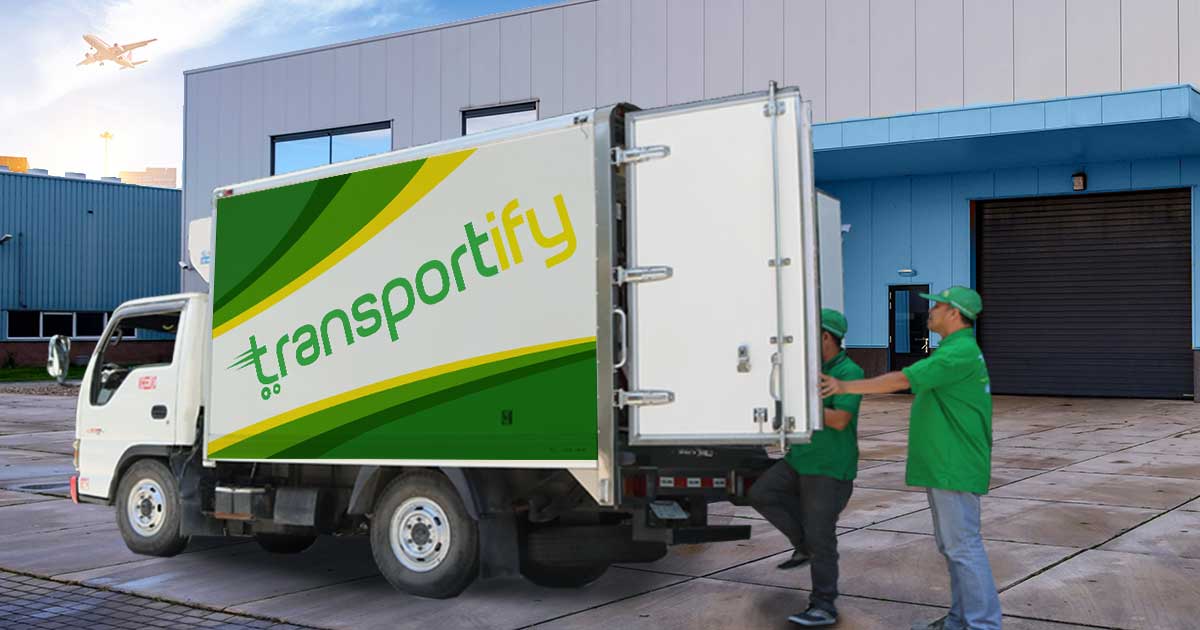 When establishing a good business reputation online, your supply chain logistics services should lend you a hand to deliver the fragile and vital products that your customer wants – and achieved those things while following a cost-effective method as possible as you can. Isn't it every businesses' goal to reach a million customers at the lowest cost.
Cost-effectiveness is an essential element that will help you decide to pick the best Supply chain logistics here in the Philippines that will surely help your business towards the path of success. To achieve this, you must think that the supply chain should have this kind of metrics in terms of:
Cost savings
Order accuracy
These three metrics are essential to driving your business success in the correct path. However, some options need to be considered when choosing the type of supply chain logistics services required by your business. So, when designing your business' supply chain, you must think of these terms that will play an essential role in the
supply chain categories:
High inventory turn, low inventory volume – due to just-in-time supply.
Small inventory turn, high inventory volume – due to the business long lead time with their suppliers.
High inventory turn, high inventory volume – due to the inventory spoils or expire quickly, like frozen or fresh goods and other perishable items.
Other factors to consider when designing your business' supply chain should include:
In addition to that, some considerations will support supply chain by measuring:
The cost of the perishable items and dry goods
The flow of perishable items and dry goods
Estimated time of arrival of the perishable items and dry goods
Because at the end of all businesses' day, your chosen supply chain logistics services provider will help you deliver the customer's satisfaction while spending less money as possible. To identify what could be the best supply chain is best for your business, you must begin with the endpoint and start working backward.
Transportify as the King of Supply Chain Logistics Services
Transportify, with over a million business deliveries served, works with its customers to ensure responsiveness and flexibility in its logistics services. Whether saving money or maximizing human resources, Transportify's supply chain planning solutions help meet your business goals.
Sydarb company started in 1977 with its first client as Makati Square. It began with only two baskets of tomatoes as produce to be delivered. It eventually grew to have outlets in Unimart, Cherry Foodarama, and the like. But as all business experiences may go, the company suffered bankruptcy twice.
It was once said that nobody loses their businesses. Even if your company suffers bankruptcy, you could still consider it as the "tuition fee" of your lessons. In Sydarb's case, bankruptcy taught them a lot of things, such as how to manage supply chain logistics efficiently and adequately. This is where they discovered and utilized Transportify's Business Program.
Business Program
Services
Program Features
Live Support

Open 24/7

Prepay

Available

Postpay with Monthly Invoicing

Available

Destinations

A total of 16 destinations can be added in every booking

COD/POD
COD + POD
2.50% of invoice
Min of 80 PHP
(Flat Fee/Booking)
POD Only
80 PHP for ≤ 3 destinations
160 PHP for ≤ 10 destinations
200 PHP for ≤ 15 destinations
Insurance and Warranty

Up to 3 million PHP coverage from OONA Insurance

Nationwide Service Area

Available




Interisland and Same Day Trucking in Luzon, Visayas, and Mindanao

Business Web Dashboard

Team Account Management Customized Reports
Before using Transportify, each trip cost them five thousand pesos. They had three trucks that traveled to Baguio to Manila daily. However, when their business is down, they had to find cheaper logistics services. They thought of Transportify as the better option since it had a variety of vehicles like L300 vans for deliveries.
"What's good about Transportify is convenience, reliability…They are always on time. And if they're not, there's always a replacement. I know that when I book something, I know that they're going to be there. What I like best about these guys is that they communicate. Communication is good for me. The app is also good; it is user-friendly. Furthermore, you are doing changes even before we mention it," Sydarb states.
Logistics for fresh produce isn't a walk in a park business to handle. Delivering goods as delicate as vegetables and fruits requires proper handling as well as the right vehicular temperature to maintain the freshness and fragile state of the produce. With all these requirements, it's never a safe bet to go with just anybody offering logistics services. With this, Transportify's logistics service is committed to meeting even the most difficult and most delicate requirements of our customers. Whatever the business may be, whether it's food delivery or not, Transportify ensures that they've got the best and the newest transportation and distribution service that they could offer to ensure the maximum potential of its client's business. It will provide the right logistics expertise you need to thrive and develop even further.
With Transportify as your logistics partner, seamless supply chain logistics services management is served on a silver platter at the palm of your hands.
What Are Some Tips When Choosing a Provider of Supply Chain Logistics Services?
Managing your logistics business model can be confusing and a tedious task, especially when it comes to shipping. When optimizing your business inventory and streamline the supply chain logistics services, the business should find the best company when it comes to logistic service.
For businesses to get the highest ROI (Return of Investment), a company should study and search for a piece of more in-depth knowledge to find the appropriate supply chain logistic services here in the Philippines. As a matter of fact, with lots of logistics companies creating a reputation in every business in the Philippines, finding the best one could be a complicated task.
But don't worry, there are some tips you can dwell to help you hire the best logistic service provider here in the Philippines, like Transportify.
The supply chain logistics services provider should have a broad area of coverage
A reliable and trustworthy supply chain logistics services provider should have broad coverage of the service area. Meaning, they should be capable enough to deliver and handle any logistic needs for a specific business. The volume of shipping is quite common in every business industry, so in the case of large shipments and cargos, the service provider should be able to provide you different options for your convenience.
The supply chain logistics services provider with mediocre customer service should be avoided
When a logistics service provider doesn't have an excellent customer service to offer, they should not be present on your list. Remember, your chosen logistic service provider is an extension of your business. So, when they don't do anything good for your customers, it will also reflect on your business reputation. That's why a company must hire the most qualified supply chain logistics services provider in the Philippines to avoid customer disappointment. Choose only the ones that have served time and time to a million businesses.
Also, the lack of communication plays an essential role in how great the logistic service provider they are. When a provider has excellent customer service support, you can gain loyalty from your customers.
The supply chain logistics services provider should be able to handle large and heavy shipping items
Aside from the location and customer service, an excellent logistics provider should be able to cater to any shipping requirements, regardless if it is small, light, large, or heavy. Also, the logistic company should provide spacious warehouses to support your business operations.
Pricing is also important when choosing the best logistic service provider; if you pay for less, expect that the service is mediocre. However, if you pay for a reasonable price like here in Transportify, you can assure that the services you'll get is outstanding and can surely satisfy your customer.
Download the Transportify app now by scanning the QR code or clicking the button.
| | | |
| --- | --- | --- |
| | or | |
Frequently Asked Questions:
What is logistics services?
🚖 Logistics services is a branch of supply chain which refers to the management and control of packaging, storing, and transporting of goods, information, and services from origin to destination. The main purpose of logistics services is to oversee all these things for a smooth flow of process.
What are the benefits of outsourcing supply chain services?
🚖 Right off the bat, the most important benefit of availing supply chain services from 3PLs is that it saves cost and time for businesses. Having a professional third party to manage movements of your products avoids delay and damages so owners can focus on other essential tasks on their business.