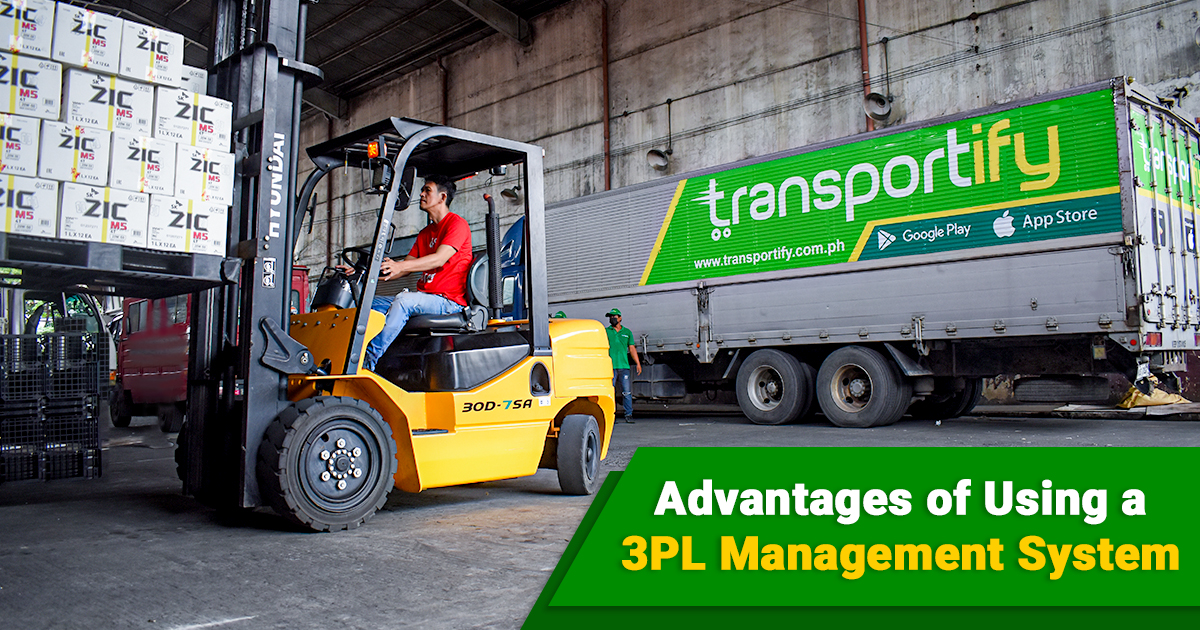 Businesses must navigate challenges when delivering goods from their distribution centers to the customer's door. Businesses use automated logistics management systems to fix maintenance, fulfillment, and cost issues. In our country, the 3PL management distribution and logistics sector has grown in recent years. It made a significant contribution to the country's expanding economy. The 3PL management system can accommodate your business needs, especially this coming holiday season. See what 3PL management system can benefit you by reading this article.
How Helpful Is A 3PL Management System?
Outsourcing is help and knowledge from an outside company that businesses use to make their supply chains more efficient. It's a way for companies to get ahead of the competition. It can open new markets, increase the customer base, or produce satisfying customer experiences.
A 3PL Management System Is Flexible To Companies' Requirements
A 3PL management system is a business tool provided by third party logistics companies to help retail and e-commerce companies manage their complex operations. The goal of third party logistics is to offer consumers effective logistical services. Small and large businesses alike are among 3PL's clients. Its main characteristics include the following:
Task management and allocation
Picking, packaging, and shipping procedure documentation
Shipment visibility from start to finish
Route optimization for shipping
Using 3PL management software is a great method for improvement. This is to advance your system for managing warehouse operations. It also improves decision-making. It also lowers operational costs and simplifies warehouse operations. Before using the software, you must find out what benefits you stand to get from it.
There are many advantages to the 3PL managementsystem for small organizations. The following are some reasons why you should use a 3PL management system for your small businesses:
Real-time Visibility
When your 3PL management system is linked with Enterprise Resource Planning (ERP), you'll always have access to real-time data on stocks. The technology makes it simple for you to communicate with your shipper. It gives you virtual access to progress, inventory, and paperwork. An inventory management system is visible across your web portal when used with your 3PL management system. Allowing you to monitor inventory, place orders, and carry out duties. Other notable features are as follows:
Creating a customer report does not require additional manpower
Client-side login security
Availability of data at all times and locations
Advance shipping notifications assist in meeting the demand for picking and packing
Inventory Management
Your business is built on interactions with customers. The 3PL management system serves this goal. You may provide your customers with an accurate delivery report by tracking the dispatched goods' locations. The best way to get current information about your shipments is to use a streamlined system that tracks by SKU, batch, parts, or serial number. This can be used to manage an entire audit. Business procedures are streamlined and automated by 3PL management. If you cut costly and time-consuming manual operations, you can improve workflows. And also increase revenues.
Encourage Cost Savings
The in-house supply chain department may limit your company's ability to distribute over longer distances. When you outsource this function to a 3PL, the company will have access to its vast network. In addition, a 3PL can often provide significant cost savings by leveraging its volume discounts with transportation service providers. These cost savings can be passed on to you, the customer, in the form of lower rates.
Scalability: Ease of Adaptation
Pay-as-you-go is how the 3PL management system operates. It is simple to adjust to small businesses' sales volume and needs. Also, it is simple to guarantee client happiness. Using third party services for effective shipment and management of goods enables the management of seasonal peaks when product sales increase. The 3PL management system can adjust as your operation expands to meet your company's evolving needs.
Do you want to expand your inventory or open up more warehouses, transportation routes, or team members? Not an issue. The 3PL management system can be scaled to fit your business model without sacrificing the precision or effectiveness of its services.
The days of switching to a new software platform whenever your business experiences a growth spike are long gone. Invest in a high-quality 3PL management system immediately and feel confident it will continue to perform well over time.
Here are the vehicles and trucks of Transportify you can use for every volume.
Vehicle Type
Dimensions/
Weight Limits
Base Price
(Metro Manila)
Base Price
(Outside Metro Manila)
Base Price
(Visayas/Mindanao)
Wing Van 
32 to 40 x 7.8 x 7.8 ft
12000kg to 28000kg
7500 PHP
6500 PHP
6500 PHP
6w Fwd Truck
18 x 6 x 7 ft
7000kg
4850 PHP
4850 PHP
4850 PHP
Closed Van
10 to 14 x 6 x 6 ft
2000kg to 4000kg
1800 PHP
1450 PHP
1450 PHP
Open Truck
10 to 21 x 6 ft x open
2000kg and 7000kg
2300 PHP
1950 PHP
N/A
Mini Dump Truck
10 x 6 ft x open
2000kg
1500 PHP
1200 PHP
N/A
L300/Van
8 x 4.5 x 4.5 ft
1000kg
430 PHP
330 PHP
310 PHP
Small Pickup
5 x 5 ft x open
1000kg
310 PHP
250 PHP
220 PHP
Light Van
5.5 x 3.8 x 3.8 ft
600kg
250 PHP
192 PHP
225 PHP
MPV/SUV
5 x 3.2 x 2.8 ft
200kg
160 PHP
130 PHP
140 PHP
Sedan
3.5 x 2 x 2.5 ft
200kg
140 PHP
110 PHP
120 PHP
Boost Client Satisfaction
It reduces turnaround times and improves response and on-time deliveries. Higher brand trustworthiness is included in all benefits of 3PL management. Following is customer contentment, which is what any company aims to meet. Since every business has a unique requirement set, 3PL software is flexible. As your business expands, you may scale up by adding additional features and altering the features following client needs.
Equipping your company with high-quality tools is crucial. Suppose you want to see continued growth and success in your sector. Your passport to real-time tracking, precise billing, and easy scaling is customized 3PL management. You may please your clients with the help of the 3PL management system, which will also improve the effectiveness and productivity of your business as a whole. To keep ahead of the competition, the question is not whether you should invest in it but when.
SEE ALSO
How Do I Choose the Best 3PL?
If you're looking to outsource your logistics, you'll want to choose a third-party logistics (3PL) provider that can offer the best possible service at a competitive price. But how do you know which 3PL is right for your business? Here are six factors to consider when choosing a 3PL:
1Location
One of the most important considerations when choosing a 3PL is location. You'll want to choose a provider with service areas within your customer base. This will help ensure that your products can be delivered quickly and efficiently.
2Services Offered
When selecting a 3PL, it's important to consider the range of services offered. Some providers specialize in specific services, such as warehousing or transportation, while others offer a more comprehensive suite of logistics services. Make sure to choose a provider that offers the services you need.
3Technology
In today's fast-paced business world, technology is critical to the success of any logistics operation. Make sure to choose a 3PL with state-of-the-art systems and capabilities, such as real-time tracking and reporting, online ordering and billing, and API integration.
4Flexibility
Your business is constantly changing, and your 3PL should be able to adapt to those changes. Choose a provider that offers flexible solutions customized to meet your specific needs.
5Reputation
When it comes to logistics, experience matters, choose a 3PL with a solid reputation in the industry. Ask for references and check out online reviews to get an idea of ​​the provider's quality of service.
| | | |
| --- | --- | --- |
| | or | |
Frequently Asked Questions:
What is a 3PL management system?
🚚 A 3PL management system is a software application that helps logistics providers (3PLs) manage their business operations. It provides a central platform for managing customer orders, inventory, warehouse operations, and transportation.
How does a 3PL management system work?
🚚 A 3PL management system provides a central platform for managing all aspects of a 3PL's business operations. It enables 3PLs to track customer orders, manage inventory, and optimize warehouse and transportation operations. The system also allows 3PLs to share information with their customers and partners and to provide real-time visibility into the status of orders and shipments.