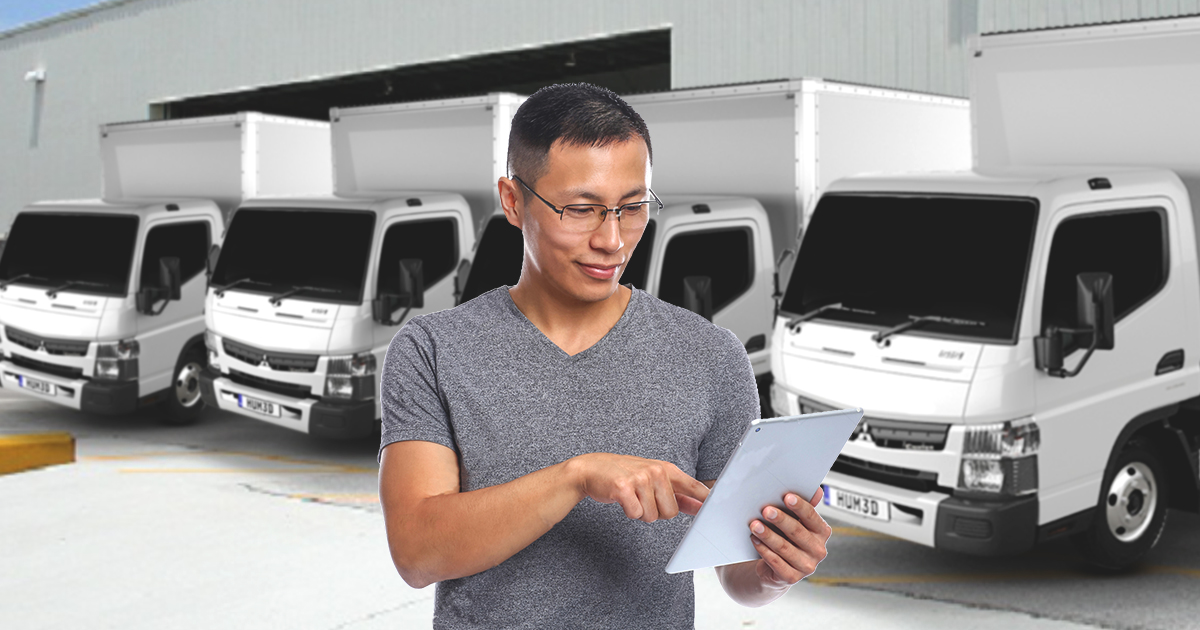 Transportify is the largest app-based platform for trucking services in the Philippines. Many of the truck owners operating in Transportify are fleet owners with 2 or more trucks or delivery vans. Some of the fleet in Transportify have up to 50 trucks. If you have trucks and drivers, Transportify's platform can provide your trucks bookings and income every day. Your entire fleet can be activated in 2 days.
How to Enroll Your Fleet in Transportify
Step 1: To enroll your truck or fleet, start by
If you have 2 or more trucks or delivery vans: email your application details (name, contact number, type of trucks, and garage location) to

fleetpartner@transportify.com.ph

If you have only 1 truck or delivery van only, click here.
Step 2: Our team will contact you within 48 hours to set an appointment to schedule training and orientation at a location of your choice.
Step 3: Our training team will arrive at your location, conduct training and provide you with equipment.
Step 4: Start delivering and earning.
Financial Advantages of Joining Transportify
1) Just deliver – focus on what you do best, just deliver. Transportify does sales/marketing to find customers.
2) Easy payment – mostly COD or paid by Transportify. You can cash out the same day after request  To know how much Transportify drivers earn per vehicle, you may check our Driver Earning Estimator here.
Other Benefits from Transportify
1) Advanced Software (on your computer)
You or the dispatcher can see and accept bookings then assign them to your driver/truck.
Chat software allows you to chat with your driver in his driver android app.
Export bookings data for your accounting/finance/recon.
2) Customer Service Support 24/7
3) Deals on fuel, lubricants, and tires
How do we get started to become a Fleet Partner?
💰 If you have 2 or more trucks or delivery vans, send an email with your contact details to fleetpartner@transportify.com.ph. Our team will call shortly to discuss the entire process.
How many trucks are needed to have a Fleet Partner account?
💰 You need at least two trucks or delivery vans to join as a Transportify Fleet Partner.
Is there a way for me to control all of my drivers' activities, vehicles, and trips?
💰 Yes. Most of our Fleet Partners use our fleet software which enables a fleet owner or dispatcher to receive and accept bookings on behalf of the truck fleet. Then they can assign that booking to the drivers.
What is the potential income of being a Fleet Partner?
💰 The income will vary depending on how frequently you take bookings. There are hundreds of fleet owners that are operating their entire fleets on Transportify. It's an easy way to make money with your trucks. No need for sales or marketing, just accept bookings and deliver. Payments are mostly in immediate cash upon completion of the booking or weekly every Wednesday for invoiced customers. Transportify guarantees your payment.