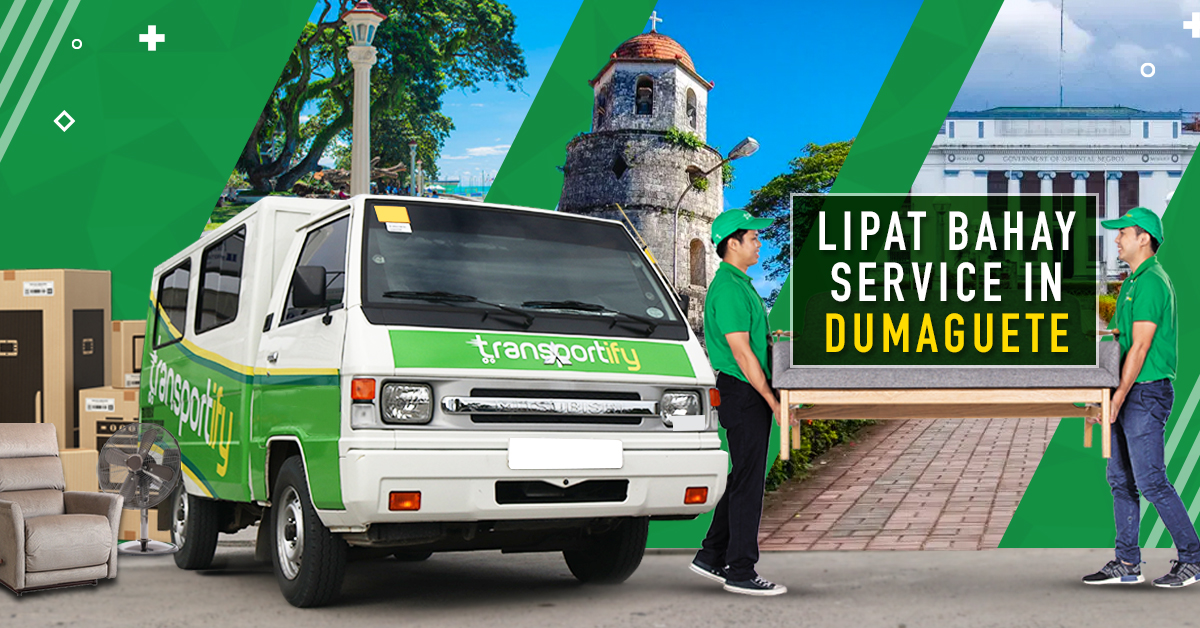 If you are moving to or from Dumaguete, it is a good idea to hire a truck for hire service. Not only will this save you time and energy, but it will also be much more affordable than renting a moving van. Read on to know the advantages of using a truck for hire service for your upcoming lipat bahay Dumaguete.
What Can Truck for Hire Service Do For You?
Relocating home is work some task, especially if your manpower is limited. It is a common solution for modern customers to find a near and reliable truck for hire service online to assist with moving and carrying. Here are the common services customer expect from a truck for hire service:
Loading and unloading on both locations
Real-time update about the delivery
Reliable customer service and after-sales

What Can't Truck For Hire Usually Provide?
Most of the available truck for hire companies in the Philippines offer primarily moving services, and don't include services such as packaging and assembly. Since truck for hire companies specialize in transport, moving, and carrying, they expect customers to have done packing their items when they arrive at pick-up locations.
Availability of Services for Lipat Bahay Dumaguete
Known as the "City of Gentle People", Dumaguete is a fast-developing province in the area of Negros Occidental. The beautiful landscapes and sceneries are greatly complemented by its good-hearted people. More than the peaceful and majestic surroundings, people also come for the business opportunities that the province offers. Not only it is popular for tourism, but it is also equally popular for its IT BPO industry.
As more companies take interest in investing and starting a business in Dumaguete, more and more people, ex-pats and locals, are expected to settle in the beautiful province. Hence, the need for a reliable lipat bahay Dumaguete.
Transportify Is Now in Dumaguete
Transportify continues to expand its trucking services nationwide. In Visayas, our same-day delivery is now available in Cebu, Iloilo, Bacolod, Kalibo, and Dumaguete. While our customers in Luzon continue to experience our professional moving and trucking services, we thrive to gain the trust of our Visayan market.
Here's how you can start your lipat bahay Dumaguete booking with Transportify:
Have your app
Transportify same-day truck for hire service is available for those who have the logistics app, web, or mobile. Just like other on-demand services you can get online, booking Transportify takes so little of your time.
Input your details
The initial information that will be asked from you is vehicle, time, date, and destination. On the first page of the booking process, you can carefully decide which vehicle will best fit your heavy and bulky items. If your items are relatively small and weigh less than 300 kilograms, you can consider booking for our Sedans and MPV/SUVs. If you plan to transport your bigger house appliances and fixtures, we have 10w Wing Vans at your service. We can provide moving service for both extremities. Here are the vehicles you can book via Transportify in Dumaguete:
Vehicle Type
Dimension &
Weight Capacity
Base Price


(Visayas/Mindanao)

Wing Van 

32 to 40 x 7.8 x 7.8 ft




12000kg to 15000kg

6500 PHP

6w Fwd Truck

18 x 6 x 7 ft




7000kg

4850 PHP

Closed Van

10 to 14 x 6 x 6 ft




2000kg to 4000kg

1450 PHP

L300/Van

8 x 4.5 x 4.5 ft




1000kg

310 PHP

Small Pickup

5 x 5 ft x open




1000kg

220 PHP

Light Van

5.5 x 3.8 x 3.8 ft




600kg

225 PHP

MPV/SUV

5 x 3.2 x 2.8 ft




200kg

140 PHP

Sedan

3.5 x 2 x 2.5 ft




200kg

120 PHP
Confirm and wait for your driver assigned
Once you have filled out the booking form, the system will look for the driver that can accept your booking and is free to do your booking at the time and date you entered. With lesser hassle and in a shorter span of time, you can finalize your lipat bahay Dumaguete plans. Transportify can make the process quicker and simpler for busy customers like you.
Consult your questions and concerns with Customer Service
Aside from the professional moving service, Transportify polished its customer service to serve customers with the best moving experience every time. Got concerns at 12 midnight? You can always call or chat Transportify's hotline and you can expect an agent to resolve the concern for you.
SEE ALSO:
Here's What You'll Miss if You Skip Truck for Hire Service
There are many reasons why you should consider using a truck for hire service when doing your home relocation.
First, it can save you a lot of time and hassle.
Without a truck, you would have to rent or borrow one from friends or family, which can be inconvenient and time-consuming. Additionally, hiring a trucking service is often much cheaper than renting a moving van or trailer.
Professional truck drivers have the experience and expertise to transport your items safely and efficiently. They also know the best routes to take, which can save you time and money.
This is because you will not have to worry about coordinating all of the details yourself. The company you hire will be responsible for ensuring that everything is taken care of, which can give you peace of mind during an otherwise chaotic time. So if you're considering a move in the near future, be sure to look into hiring a trucking service. It could end up being one of the best decisions you make.
Second, it can be difficult to move large items such as furniture without help.
If you do not have enough people to help you move everything, the process will take significantly longer. With an extra set of hands to help carry boxes and furniture, you'll be able to get the job done more quickly and easily. This can be especially helpful if you have a lot of items to move or if you're relocating with young children.
Fourth, a trucking service can provide insurance for your belongings in case something gets damaged during the move.
When looking for a trucking service for home relocation, it is important to make sure that the company you choose can provide you with security through insurance coverage. This will protect you in case of any damages that may occur during the move. You should also ask about the company's liability coverage. This will help you know what your rights are in case something goes wrong. Make sure you understand the terms and conditions of the insurance policy before booking.
Let Transportify Help You On Your Next Move
Hiring a trucking service for your home relocation is a great way to save time and money. It can also provide you with peace of mind knowing that your belongings are protected. With so many benefits, it's no wonder why more and more people are choosing this option for their move.
We hope that this read helped you assess the importance of hiring trucks when doing relocation. It is easier, lesser work, and more organized. Here in Transportify, we don't only cater to inland lipat bahay, but we are also capable of giving interisland lipat bahay service. If you are planning to relocate from Luzon or Cebu to Dumaguete, you can trust Transportify with that.
| | | |
| --- | --- | --- |
| | or | |
Frequently Asked Questions:
Where is the nearest lipat bahay truck for rent?
🚚 If you're looking for a lipat bahay service for your immediate request, book with the Transportify app. It's a logistics app that offers moving services wherever you are in Luzon, Cebu, Iloilo, Bacolod, Dumaguete, Kalibo, Cagayan De Oro, General Santos, and Davao. It transports anywhere and can arrive within an hour at the earliest depending on the vehicle.
How much is the price of a lipat bahay truck for rent?
🚚 Prices for lipat bahay services vary depending on the provider. For Transportify, the price is computed based on total distance and the vehicle booked. We do not have hidden charges. The price that reflects on the app is the only amount you need to pay to our drivers.