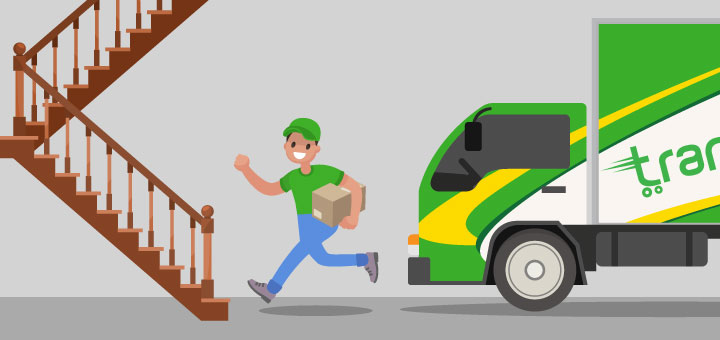 What Can You Expect From Your Driver If You Pay Standard Price?
Transportify charges a base price and then a fee per km after that. These prices vary by vehicle. We call this the Standard Service. This is the physical labor our drivers must perform for every delivery. This includes:
Loading and unloading at locations within 15 meters of the vehicle
Driving the delivery route.
Use of stairs is acceptable, but kindly allow the use of your elevator whenever possible.
When Should You Use Special Help?
If your booking has extended loading or unloaded distances, select Special Help on step 2 in our app. This includes:
Everything is included in Standard Service above.
Greater carrying distance beyond 15 meters.
How Much Does Special Help Cost?
These rates are applicable only for Sedan, MPV/SUV, Light Van, L300/Van, and Small Pickup.
Booking Type
Metro Manila
Everywhere Elsein Luzon
Visayas/Mindanao

Immediate and Scheduled
60 PHP
(1st and 2nd drop off)
30 PHP
(3rd to 10th drop off)
20 PHP
(11th to 15th drop off)
50 PHP
(1st and 2nd drop off)
30 PHP
(3rd to 10th drop off)
20 PHP
(11th to 15th drop off)
Full Day
200 PHP
150 PHP
Where Can I Select Special Help?
You may select the "Special Help" option in the extra services section when you book. A customer can select this option for an additional fee.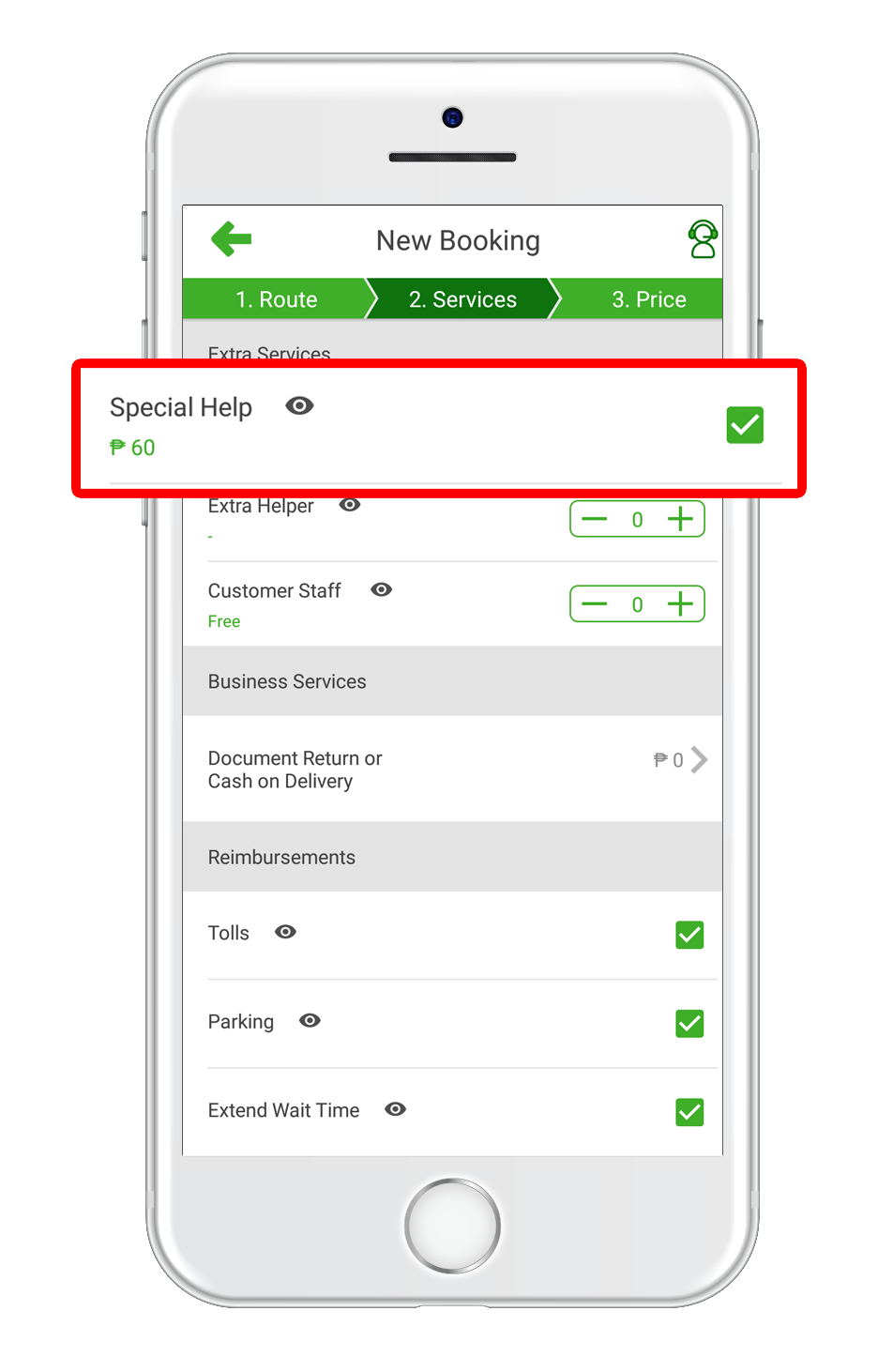 The rules below apply to the following vehicle types:
Closed Van (2000kg, 3000kg, and 4000kg)
Open Truck (2000kg and 7000kg)
6w Fwd Truck (Regular 6w Fwd Truck and Wing-Van-Type)
Wing Van

(12000kg to 28000kg)
Special Help Drivers (and helpers) are expected to help you load/unload your goods from the pickup location to the truck and from the truck to your delivery location within reasonable and humane expectations.
There will be instances where the driver may need to stay with the vehicle. This usually occurs when your location lacks parking or is in an unsecured area. In these instances, one of the crew, either the driver or the helper, may need to stay with the vehicle to protect it and its cargo from external elements such as potential ticketing by traffic enforcers or theft. Your familiarity with the locations will determine whether this precaution is reasonable.