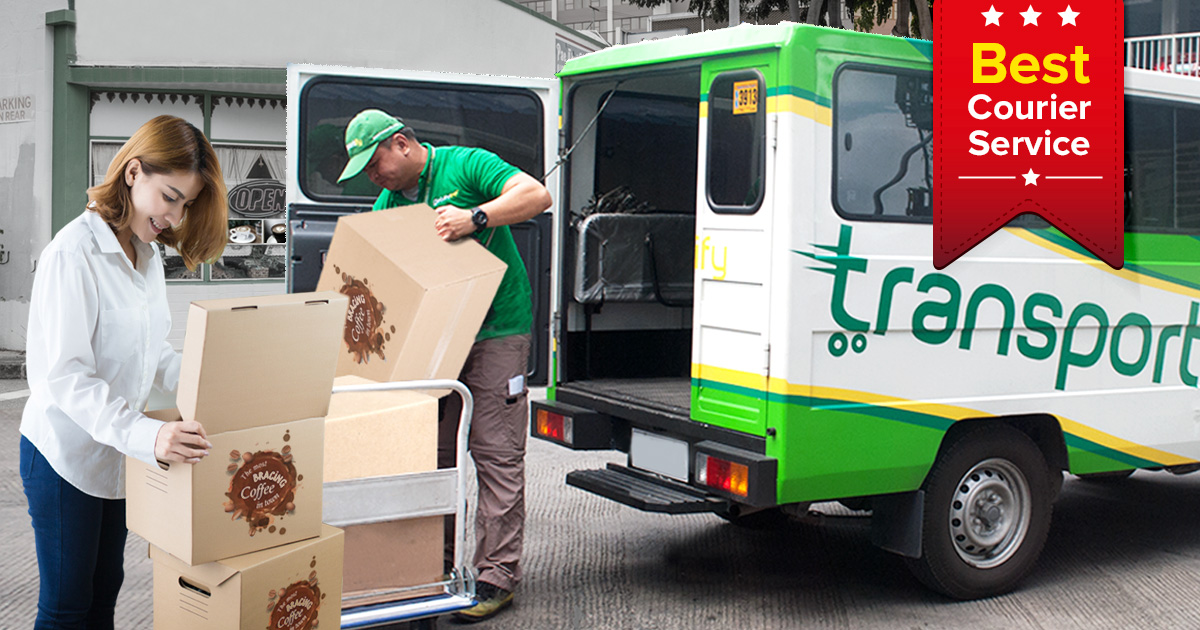 Transportify is the leading technology-driven logistics company in Manila for 2021. We are built for businesses seeking the best courier service in the country. Our business program in Metro Manila provides customized services depending on the needs of your business. We aim to be the best courier service for Micro, Small and Medium Enterprises (MSME) so that they can satisfy their customer expectations of a prompt delivery. Get a price check to see that our affordable rates make us the best express courier service and logistics company.
In the Philippines, Micro, Small, and Medium Enterprises (MSMEs) are often referred to as the "backbone" of the Philippine economy because they provide employment and a source of income as well as stimulate growth in urban and rural areas. Data from Philippine Statistics Authority show that 99% of the business establishments in the Philippines are MSMEs. Moreover, these MSMEs provide 63% of the country's total employment.
Wholesale and retail trade, food service activities and manufacturing are among the 2021 top industry sectors with the most MSMEs. The data also shows that the majority of these establishments are found in the National Capital Region (NCR). Thus, it is evident that these companies need to partner up with the best logistics company in Manila in order to reach more customers which will grow their business.
The vibrant consumer market in the Philippines is a growing potential for many businesses. For many Filipinos, visiting the mall is not only a shopping experience but a social one as well. There is also the growing trend of online shopping which attracts consumers across different age groups. In fact, a report from Businessworld says that about 50 million Filipinos are actively engaged in online shopping. Furthermore, the main reasons why Filipinos shop online are convenience, good prices, availability and variety.
As a business owner, you would want to take advantage of these consumer behaviors in order to grow your business this 2021. A key factor in the process of growing your business is the ability to meet customer expectations of a quick and safe delivery of their ordered products. In order to achieve that, the best choice would be to partner with the best courier service in Manila with the most affordable rates. Check out the table below for more information on Transportify's delivery rates for 2021.
Vehicle Type
Cargo Dimension
Capacity
Starting Price
Vehicle Type
Cargo Dimension
Capacity
Starting Price

Economy (Sedan/Hatchback)

L: 3.5 ft
W: 2 ft
H: 2.5 ft

200 kg

₱120

Economy Extra Space (SUV/MPV)

L: 5 ft
W: 3.2 ft
H: 2.8 ft

300 kg

₱140

L300/Van

L: 7 ft
W: 4 ft
H: 4 ft

1000 kg

₱415

Pickup Truck

L: 10 ft
W: 6 ft
H: Open

2000 kg

₱1950

Pickup Truck Extra Space

L: 14 ft
W: 6 ft
H: Open

2000 kg

₱2350

Closed Van (4W)

L: 10 ft
W: 6 ft
H: 6 ft

2000 kg

₱1800

Closed Van Extra Space (6W)

L: 14 ft
W: 6 ft
H: 6 ft

2000 kg

₱2100

Long Pickup Truck

L: 18 ft
W: 6 ft
H: Open
7000 kg

₱4850

10-W Wing Van

L: 32 ft
W: 7.8 ft
H: 7.8 ft

15000 kg

₱7500

Reefer Truck
L: 14 ft
W: 6 ft
H: 6 ft

2000 kg

₱2700




Mini Dump Truck

L: 10 ft
W: 6 ft
H: Open

3500 kg

₱1500

6w Fwd Truck

L: 18 ft
W: 6 ft
H: 7 ft
7000 kg

₱4850
SEE ALSO:
Excellent Service from the Best Logistics Company in Manila
1Book Anytime, Anywhere
A major convenience provided by the best courier service app is that you don't have to go out of your way to make a booking. With your mobile device or personal computer, you can book any Transportify truck that best suits your delivery needs. This feature allows users to schedule bookings in advance so that they can devote more time to other business activities. With the easy booking service, you don't have to worry about scheduling delivery trips so that you don't miss the deadline. Instead, Transportify works around your schedule.
2Closely monitor your package
In Transportify, we know that users want to be updated with the current location of the package. Thus, among the numerous advantages of Transportify is a GPS enabled track and trace feature which allows users to check the progress of their delivery from the moment of pick up to drop off.
Among the many advantages of Transportify is its track and trace feature that allows you to closely monitor your cargo from the moment it is loaded in the delivery truck up to the point where it reaches its destination. Transportify utilizes Global Positioning System (GPS) to keep an eye on the delivery truck used to transport your goods.
The sender of the goods can also share the progress of the delivery to the receiver of the goods so that both parties have the security of knowing where their package is currently located. There is also a "Customer and Driver In-App Chat" feature which allows users to call or text the driver for any important information.
3Wide Range of Vehicle Classes
When it comes to the transportation of goods and products, choosing the right vehicle is very important. This logistics company in Manila offers a wide range of vehicles that can do the delivery service for you. The economy vehicles, the most affordable among our fleet, is best used for transporting grocery items, food products and even small appliances. L300/Van rentals can transport IT products, household appliances and some furniture. The pick up and long pick up trucks are great for "Lipat bahay" operations, transporting gym equipment, construction materials and agricultural products. 10 wheeler wing vans can carry large volumes of merchandise and reefer trucks are refrigerated vehicles which can transport items like meat products and vegetables.
424/7 Customer Service
Transportify continually aims to provide the highest quality of service to all its customers. That is why great importance is devoted to handling customer queries. Here in Transportify, you can be assured that your questions are addressed immediately thanks to our hardworking and dedicated 24/7 customer service personnel.
Transportify's Business Program is the perfect choice for MSMEs
The transportation and logistics industries play a vital role in the growth of the Philippine economy in 2021, and that's why Transportify, a technology-driven logistics company in Manila, is aggressively improving to increase cost efficiency and provide seamless connectivity for its clients. For MSMEs to grow in the Philippines, they need to explore markets outside Metro Manila in order to discover more opportunities this 2021. Such businesses would require the best courier service in order to support their growth. The Transportify Business Program offers 3PL support that is affordable and committed to delivering your products to any point in Luzon and to some key cities of Visayas and Mindanao through interisland deliveries. The Business Program provides fixed price route delivery trucks and customized services for the best courier service. The list below shows the perks of a Business Program client.
Free enrollment.
24/7 Customer support to assist your bookings and other concerns.
Flexible Payment Terms. Clients can choose either prepay or postpay payment methods thru bank transfer or check. Prepay credits never expire.
Proof of Delivery (POD) and Cash on Delivery (COD) service for your business transactions.
Warranty for items that were lost, stolen, missing during a Transportify booking.
An operations process team to document specific instructions on loading and unloading precious cargo in order to instruct Transportify drivers.
Have your own business web dashboard, a bonus referral, and an account manager that has served for years in the industry.
Being part of Transportify's Business Program is a good start in establishing your business credibility in terms of delivery fulfillment. Perks such as warranty of up to Php 3 million and fixed price route service rates will surely enable you to grow your business deliveries and service more customers.
This logistics company in Manila is playing an active role in providing the best courier service to businesses and individuals this 2021. Transportify's courier delivery services are the key to reaching more customers and growing your business. With our fixed price route service and business program you're ensured that you've partnered with the best logistics company in the Philippines, so what are you waiting for? Start booking and be served by the best logistics in the Philippines to extend your business reach at an affordable rate.
| | | |
| --- | --- | --- |
| | or | |
Frequently Asked Questions:
What makes Transportify the best logistics company in Manila?
🚛The affordable rates, wide range of vehicles and excellent service of Transportify makes it the best logistics company in Manila. Furthermore, it offers a Business Program for businesses who regularly use the app to transport their goods to customers. This program has numerous benefits and customized services that make Transportify a top logistics company.
What makes Transportify the best courier service provider?
🚛Services such as easy booking, track and trace the progress of your delivery, 24/7 customer service, and In-App chat are the key features of Transportify's courier service. Furthermore, Transportify offers a wide range of vehicle classes to accommodate your delivery requirements. It has sedans, L300 vans, pick up trucks, closed vans, 10 wheeler wing vans, and reefer truck that can satisfy whatever delivery needs you may have.