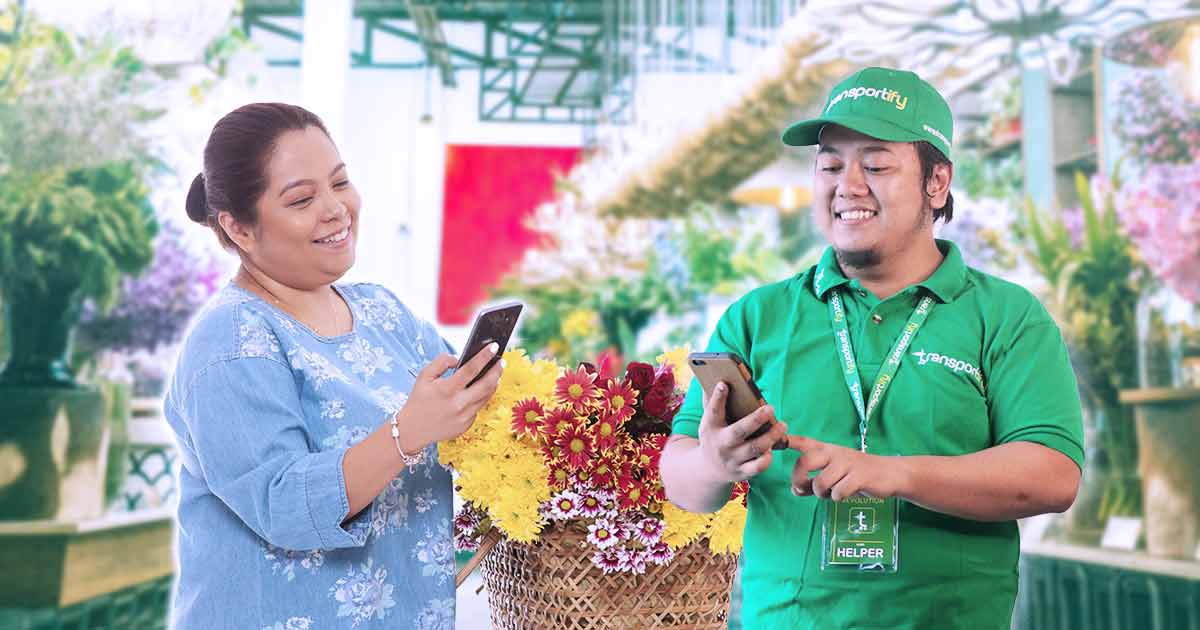 We are the premier technology-driven logistics company in Manila for 2020. We are built for businesses seeking affordable and efficient logistics services. Our business program in Metro Manila provides specialty and customized services depending on the needs of your business. We aim to be the best courier service for SMEs and logistics company in Manila. You can view the different vehicles we offer for your logistics needs.
Column 1
Column 5
Column 4
Vehicle Type
Cargo Dimension
Capacity

Economy

L: 3.5 ft
W: 2 ft
H: 2.5 ft

200 kg

Economy+

L: 5 ft
W: 3.2 ft
H: 2.8 ft

300 kg

L300/Van

L: 7 ft
W: 4 ft
H: 4 ft

1000 kg

Closed Van

L: 10 ft
W: 5 ft
H: 5.5 ft

2000 kg

10-W Wing Van

L: 32 ft
W: 7.8 ft
H: 7.8 ft

15,000 kg
Our Business program offers the best courier service that's above any logistics company in Manila.
The transportation and logistics industries play a vital role in the growth of the Philippine economy in 2020, and that's why Transportify, a technology-driven logistics company in Manila, is aggressively improving to increase cost efficiency and provide seamless connectivity. Transportify understands how different industry requires specialized third-party logistics, that's why we offer the Business Program that provides tailor-suit 3PL service based on the needs of the business.
Transportify offers the following benefits for the best courier service:
Free sign-up with no lock-in period.
24/ 7 Customer Support to assist clients with their deliveries.
POD (Proof Of Delivery) and COD (Cash On Delivery) service, which is available Monday to Saturday.
Warranty of up to P3 million per booking for lost, stolen, missing, or damaged during pick-up, transportation or shipping, and delivery during a Transportify booking.
Process mapping for the detailed instructions to ensure proper protocols and safety of delivery.
Veteran driver with experience handling of cash, check, and delivery receipt.
Flexible Payment Terms. Pay either through the postpay or prepay method.
Clients are provided with their own business web dashboard, a bonus referral, and your very own account manager.
Experience seamless supply chain management this 2020 once you enroll your business and make Transportify your go-to logistics company in Manila. Enrollment is easy! Just click the "Apply For Your Business" button to register, or you can email our business team to assist you and to learn more.
Transportify's technology could help logistics companies in manila transform and achieve hassle-free supply chain management. You no longer have to struggle in transporting goods in whatever distance. Our Manila intracity service covers full-day trucking service within the service area; If you need provincial delivery, we also have our long haul service for city-to-city delivery to key provincial areas at an all-in fixed price. Apply now your business and experience premier logistics service only Transportify offers.
You can visit our blog to know learn more about the best courier service and supply chain management.