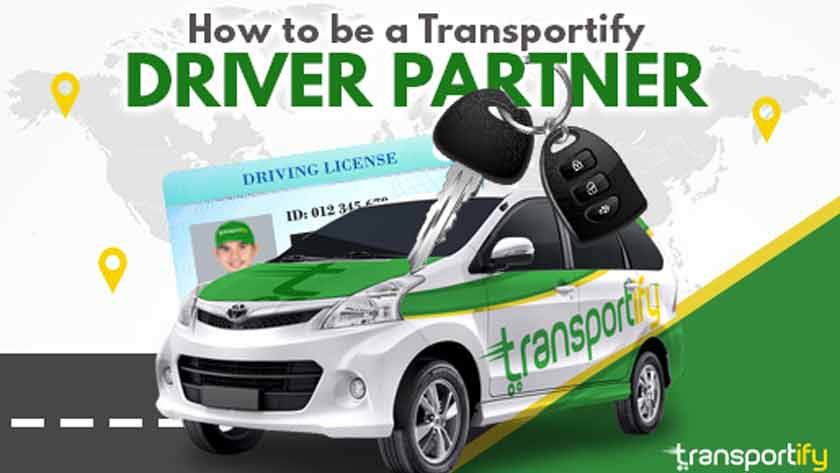 Would you like to join the logistics revolution and earn extra income during your free time? At Transportify delivery company, you can earn extra income during your free time while contributing to the improvement of the local logistics industry by becoming a Transportify Driver Partner! Below are the requirements for Filipinos who would like to join us in the revolution.
Driver Partner Requirements
1. Driver's License
Delivery driver applicants must submit a driver's license. Transportify accepts both non-professional and professional driver's license as long as it has at least two months of validity. A driver's license is very important as the nature of the job involves a lot of driving around Metro Manila and we need to make sure that the clients' packages are in good (driving) hands.
2. NBI Clearance
Just like any other company that needs to validate the records of the people they hire, Transportify requires its driver partner applicants to submit an original National Bureau of Investigation Clearance (a.k.a. NBI Clearance) copy so we can be assured that our applicants have a clean record. Applicants may submit their original NBI Clearance copy within 8 weeks upon activation.
3. Government ID
Submission of a government-issued identification card is very important in any company. In line with this, Transportify requires its driver partner applicants to submit any of the following IDs in addition to the required driver's license and NBI Clearance:
Passport
PRC ID
Police Clearance
Postal ID
Voter's ID
Barangay Certification
GSIS e-Card
SSS Card
OWWA ID
OFW ID
Seaman's Book
GOCC ID (AFP ID, HDMF ID, UMID ID)
NCWDP ID
DSWD ID
IBP ID
MARINA ID
Senior Citizen Card
Company ID (Issued by entity supervised by BSP/SEC/IC)
Student ID signed by principal or head of school
For foreign nationals, Passport or Alien Certificate of Registration
4. Android Smartphone
Having a smartphone with Android as the operating system is a must because the Transportify mobile app for delivery service for drivers can only work on smartphones. Transportify also prefers smartphones with Android version 4.0 and up.
5. Completion of Driver Partner Training Seminar
Once a driver partner applicant submitted the company requirements, Transportify will schedule for his or her training seminar to begin. Applicants must complete their training seminar and take an exam where they will be evaluated if they are ready to be Transportify deliver driver partners.
6. Transportify for Drivers App
Of course, all delivery driver partners must download and install a Transportify for Drivers App into their Android smartphones so they can sign up, create a driver profile, and start accepting delivery requests from different clients. Driver partners can easily download the Transportify for Drivers App from the Google Play Store.
Vehicle Requirements
1. Actual Car
We will need to see the actual car so we can assess if it fits our delivery vehicle standards. If the car you would like to enroll is a van type, the seats must be removed to make room for the packages.
2. Vehicle OR/CR
We at Transportify try our best to comply with the local legal requirements, thus, we require driver partner applicants who wish to enroll their vehicles to the program to submit certain documents such as the vehicle's official receipt (OR) and/or certificate of registration (CR). If the vehicle is brand new and has no OR and/or CR yet, the vehicle sales invoice will do.
3. For Vehicle Classes
We accept economy vehicles and all models of sedans for delivery service, hatchbacks, and SUVs/MPVs. Although Transportify accepts cars made from 2015-2017, we prefer cars made from 2004-2014. Vehicles that go way before 2004 are still subject for physical vehicle inspection.
Transportify also accepts FB type vehicles like L300FB, H100, and BAIC H5; as well as van type vehicles like HiAce, Grandia, Urvan. Meanwhile, there is no age limit for L300 Class types. For Closed Van Class enrollees, Transportify accepts 4-wheeler and 6-wheeler closed van trucks and has no age limit requirement.
Feel free to register as a Transportify driver partner or enroll your vehicle in our program! Not only will you be able to earn extra income, but you will also have an opportunity to help enhance and make a change in the Philippine logistics system, making life better for you and for your fellow Filipinos.