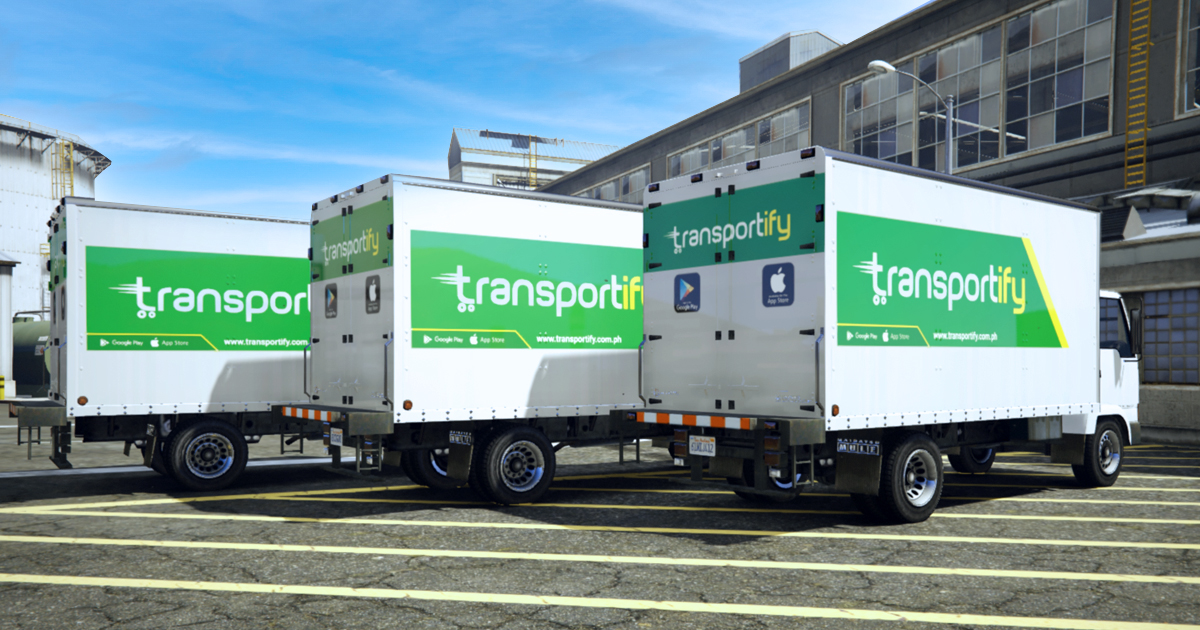 The freight and logistics industry is arguably one of the most influential industries in the world. Why? Because it touches all of us. Everything that we use, everything that we touch, everything that we rely on, to function in a normal society, was brought to you by a truck.  The food that you eat was shipped to your local supermarket; the parts that are used to repair your car likely come from overseas; your Christmas shopping that you've done most of online, is reliant on freight forwarding. Logistics is everywhere. It's what makes the world go around.
So, given the influence that it has, and the way in which it touches all of us, it should be representative of us all as well. Thus, diversity in the logistics industry is an incredibly important subject and one that we should all be talking about. Let's broaden our horizons, let's diversify the logistics industry.
What is diversity?
What many people don't realize is that diversity is so much bigger than men and women—it's about age, culture, race, religion, and disability. Understanding diversity is a crucial step in embracing it.
The fact is the logistics industry isn't as diverse as perhaps it could be. Whilst many companies are taking steps to diversify their workforce, the distribution & freight forwarding industry is still heavily dominated by men particularly when it comes to the operational level.
The first step is to look at your business and think about what you are doing. Where can you improve? What can you do to make your company more accessible to those with disabilities or who have different beliefs from yours? We have a long way to go, but together, we can get to where we need to be.
Why is diversity so important to businesses?
You should refrain from looking at diversity as ticking boxes and keeping people happy, as there are so many advantages to be gained. What do you want to tell the world? What kind of business would you like to build? When you embrace diversification, the world will notice, and your customers will respect you all the more for it.
Diversity in the upper echelons of your business is especially important, as our culture, our religion, our race, and our background influence the way that we see the world. Thus, having a diverse team of leaders will enable you to tackle problems and innovate more effectively as a collective.
For our business program benefits, please refer to the table below:
Details
Program Features
Live Support

Open 24/7

Prepay

Available

Postpay with Monthly Invoicing

Available

Destinations

Up to 16

COD/POD
COD + POD
2.50% of invoice
Min of ₱80
(Flat Fee/Booking)
POD Only
₱80 for ≤ 3 Drops
₱160 for ≤ 10 Drops
₱200 for ≤ 15 Drops
Warranty

Up to ₱3 million

Nationwide

Available

Business Web Dashboard

Team Account Management Customized Reports
How to build your diverse culture
There is an immense amount of diversity in the freight forwarding service industry,  in terms of nationality and culture. Every day, people are dealing with other nations and developing strong relationships and agreements. This is a powerful thing indeed and should be reflected in your own business. But how can you go about building a diverse culture of your own?
Start by establishing a set of rules. What is your ethos? What are the principles that you wish to share with everyone who works for your business? By establishing these shared principles, you can continue to build an open and communicative relationship with your employees. In addition to that, you will discover that most people, no matter who they are, share the same fundamental desire to simply get on with life and to be happy and respectful.
Broaden your horizons when recruiting but try not to hire for any reason other than talent and experience. If you make the mistake of hiring somebody purely because they "tick a box", you may start running into problems (i.e., hiring inefficient or unsuitable workers).
SEE ALSO:
c
How will diversity affect the future of your business?
Embracing diversification is the future not only in the logistics industry but in every other aspect of our lives. All over the world, people are at odds with one another over their race, their beliefs, or their gender, and so on. These petty squabbles are ruining lives and hindering our progression as a global collective. Thus, making little changes within our own small slice of the pie will go a long way towards making the world a better place.
In addition to that, companies that fail to diversify may find themselves falling behind their competitors. The most successful companies in the world, no matter what industry they are in, have employees, managers, and directors from all walks of life. Innovation comes from imagination, and diversification fuels that by sharing and building upon ideas that were born from different perspectives.
Advantages of Diversity in Freight Forwarder Philippines Truck Transport Companies
The logistics industry is broad by its very nature. Truck transport companies – particularly freight forwarder Philippines– handle relationships with different kinds of businesses and industries nationwide as shipments continue to grow their demand in today's market. As a result, freight forwarder Philippines is more diverse than before, which shows an opportunity for businesses to partner with the most competent and reliable truck transport companies.
Diversity plays a crucial role in your business, which can ultimately benefit your organization. For business owners, especially big corporations, the idea of diversity is not a new concept.; this is a great idea that has been adopted internationally by various industries.
Diversity is the status of being respected, valued, and supported. It's all about focusing on the requirements of every business and individual, making sure that it will fall under the right conditions for each company or person to acquire the full potential. It means valuing people, regardless of their race, gender, and demographics. Adapting diversity in most truck transport companies can affect both the workforce and organization for the better – especially in freight forwarder Philippines.
Below are the advantages you can get if your chosen truck transport companies in freight forwarder Philippines also adopt diversity in their business.
Company Growth
Commonly, corporations and other large companies can become stagnant in their productions, running out of new ideas and gimmicks, sources, and techniques. If the corporations have the same department and employees all the time, creativity can be unsubstantial. When it happens, the only solution that can solve this problem is diversity.
Including diverse employees, such as factory workers, and staff can bring new ideas, sources, better decisions, and skills, which gives an utmost talent pool. Diversity can make your business more competitive in today's market. Also, choosing the truck transport companies that also follow the diversity concepts in their organization can have a significant impact on your business. Many freight forwarder Philippines are adapting to these changes; that's why some of them are getting left behind with small-to-medium logistics companies who choose to adopt this innovative business transformation.
Understanding Customer Base
If your business has a diverse customer base, it would be better to employ one in your organization. Doing so can help you to gain insights into customers regarding their preferences and beliefs. That's why many companies and businesses choose to hire various employees that have different backgrounds, sensibilities, a wide range of customer divisions, and different kinds of interests. In short, the organization will have a better understanding of the consumers that buy your product. Moreover, a company that adopts these changes has more significant innovation and better customer relation services.
Frequently Asked Questions:
Which freight forwarder Philippines have diversity in their organization?
🚚 Thousands of freight forwarder Philippines are operating in the country today. Many of them still follow the usual and traditional business solutions when providing logistics services to their clients. However, there are some truck transport companies like Transportify who value the benefits of adopting diversity in their services as well. Because these freight forwarder Philippines knows the importance of implementing diversity on their business, which can give them more significant innovation and excellent customer relation services.
Which truck transport companies can give my business excellent customer relation services?
🚚 The answer is it depends. If the truck transport companies or freight forwarder Philippines have diversity in their organization, they can provide plenty of innovative ideas, sources, and concepts that can help your business to be more competitive against your competitors. So, choosing the logistics companies that follow diversity in their services can provide your business with excellent customer relations services that will satisfy your customers. Moreover, if you choose the best freight forwarder and competent logistics companies, it can positively affect your business growth.