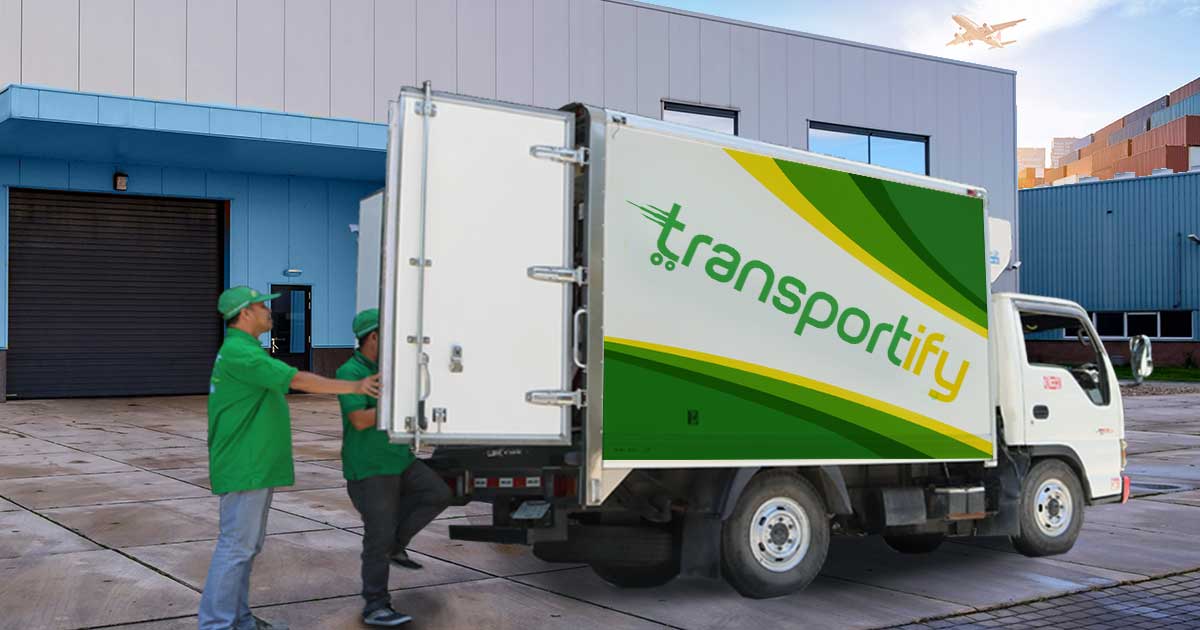 Everyone seems to be using the services of freight forwarding companies, proof that these local courier service providers have long since established themselves in the industry. But according to World Bank's Logistics Performance Index (LPI) in 2016, the Philippines ranked 71 among 160 countries—apparently, the country's logistics industry is not as great as it appears to be. Something has to improve—that a local logistics company in the Philippines has to do more.
And that is what Transportify is trying to do. Transportify is changing the industry of freight logistics in the Philippines for businesses with its revolutionary and trusted on-demand delivery app.
Transportify Changing the Game of Freight Forwarding
Special Program For Business
Transportify understand how each industry has a different set of logistics needs; that's why our program offers tailor-suit benefits that will support all business to seamless productivity. You can check out the table below the full list of benefits that no other logistics company in the Philippines offers. Sign-up to Transportify's Business Program for free now!
Business Program
Services
Program Features
Live Support

Open 24/7

Prepay

Available

Postpay with Monthly Invoicing

Available

Destinations

A total of 16 destinations can be added in every booking

COD/POD
COD + POD
2.50% of invoice
Min of 80 PHP
(Flat Fee/Booking)
POD Only
80 PHP for ≤ 3 destinations
160 PHP for ≤ 10 destinations
200 PHP for ≤ 15 destinations
Insurance and Warranty

Up to 3 million PHP coverage from OONA Insurance

Nationwide Service Area

Available




Interisland and Same Day Trucking in Luzon, Visayas, and Mindanao

Business Web Dashboard

Team Account Management Customized Reports
Real-time Tracking Feature
Back then, traditional courier service providers define package "tracking" by sending their clients a simple text message when the package reached its destination. That was how people "tracked" their packages—without knowing where the delivery item exactly is during shipping.
With Transportify's real-time tracking feature, package senders and recipients can track the location of delivery items as they move from the pick-up location to their assigned destination. You can monitor your packages' exact location in real-time through our trusted mobile app. Download the app now and start tracking your packages conveniently.
User-Driver Chat Feature
Before smartphones and on-demand delivery apps, sending packages were very different. Package senders have no direct contact with the driver of the delivery vehicle carrying their items. Thus, senders and recipients often worried whenever there was a delay in the delivery, as they have no idea what was happening to their delivery items.
Fortunately, Transportify took advantage of modern-day technology to solve this problem. With the User-Driver Chat feature on the on-demand delivery app, customers can now directly message or call the driver handling their delivery item. Now you have the option to chat with the driver and address your concerns about the package. And since this is a two-way chat feature, the driver can also message you whenever he has some concerns himself.
AI Delia
People used to wait in line in courier and freight forwarding centers for hours only to have their delivery requests rejected because of different reasons. Customers were left with no choice but to look for other options or go home with all their efforts wasted. To avoid losing the customer's time and effort, Transportify came up with its Artificial Intelligence Computer Bot Delia. Delia helps customers find and book a delivery after the app failed to do so after two succeeding attempts. There's no more waiting in line, and no more effort wasted.
Truly, Transportify's mobile app is revolutionizing the freight forwarding and logistics industry with its unique and helpful features. You can download the app and experience firsthand the one-of-a-kind technology Transportify is offering as the trusted freight logistics company in the Philippines.
Advantages Of Technology-Driven Freight Forwarding Logistics Company In the Philippines
Track and trace, two-way chat feature, A.I assistance, 24/7 customer service line, and extra services cover a lot of ground by way of logistic service and experience. Transportify is a freight logistics company in the Philippines that changed the game with their tech and approach. Here are ways you can use this freight forwarding service to your advantage.
You Can Change the Game Too (Business)
When we talk about living in a global age, it isn't only about how products and services make their way here from overseas. While we can all appreciate the hottest products at the best prices, we cannot ignore the struggle local businesses have to go through to stay competitive in this newly expanded market. In order to stay in business, they need to maintain relevancy. They have to be interesting, accessible, convenient—everything that large brands have the budget to be, but small enterprises fight to accomplish. They can tick off all the boxes when they have the financial backing, the workforce, or the right partnership.
Given how expensive it is to establish a delivery system on top of their original work looking for another logistics company in the Philippines to outsource the work, it can allow them to be on par with larger companies. Even if people are generally skeptical about freight forwarding services, when they are pressed with a need—good experience can easily change their minds. It is hard to break habits. Popular brands rely on this kind of brand loyalty. In order to catch the attention of the everyday consumer, young independent businesses need to present an image that promotes a feeling of trust and care, especially when they don't have years of experience to back them.
Transportify, with all its features, can become your partner in standing equal with established enterprises and foreign brands. Bringing back the attention to Filipino products and services is how you can change the game.
You Can Change the Game Too (Individual)
Businesses aren't the only ones who can change the game, but individuals as well though just not in the same way. The track and trace feature takes away any unnecessary waiting for the consumer, which means you have the time to go about your schedule without hanging around the house for the arrival of a package that may or may not come on that day. It may not seem like much, but the convenience of knowing where your package is and when it will arrive means you are not controlled by such a small thing. You can dedicate your time to the things you need to do. If you have a particularly busy schedule, it will seamlessly work with your lifestyle.
The two-way chat feature allows you to get real-time information about your or the driver's concern. Immediate action is key in avoiding small mistakes that can otherwise color your delivery experience. It takes away the gap between the package being sent out and you receiving it. The clear transaction can renew your trust in the system and expect more in the future, which in turn can change other logistics companies in the Philippines.
Besides the changes you experience when you are receiving, you can also change the game on the giving end. No package is too small and no reach too hard to reach with Transportify. Small acts of love, care, and consideration can be sent via the freight forwarding service, and you can't put a price on that.
The logistics industry still has a long way to go. These revolutionary qualities are expected abroad, and we have a lot of work to do before our services can come close. However, Transportify is growing with those issues in mind; it is the logistics company in the Philippines to watch. They have the tech and services to show for it, and it is easy to use for businesses and individuals alike. To better understand what they have to offer, download their app, and try it out. You might be pleasantly surprised at how easy and convenient it is to use.
| | | |
| --- | --- | --- |
| | or | |
Frequently Asked Questions:
How much is freight forwarding in the Philippines?
Freight Forwarding usually costs around P15,000 – P25,000 minimum with handling and AES fees alone already costing you P5,500. Don't stress out as with the rise of tech; alternatives have been introduced. One of these is Transportify, a unique Logistics app that saves you up to 40% of the cost for ground freight forwarding to mainland Luzon, Cebu, Davao.
Who is the best trucking logistics company in the Philippines?
Top trusted companies are Maersk and UPS that also cater to global logistics support but are costly. A start-up logistics company that's quickly being recognized in SEA is Transportify or known globally as Deliveree, a tech-powered logistics company specializing in trucking services anywhere in Luzon, Cebu, and Davao. They have the best  quality trucking solutions for different businesses and companies at a lower cost.