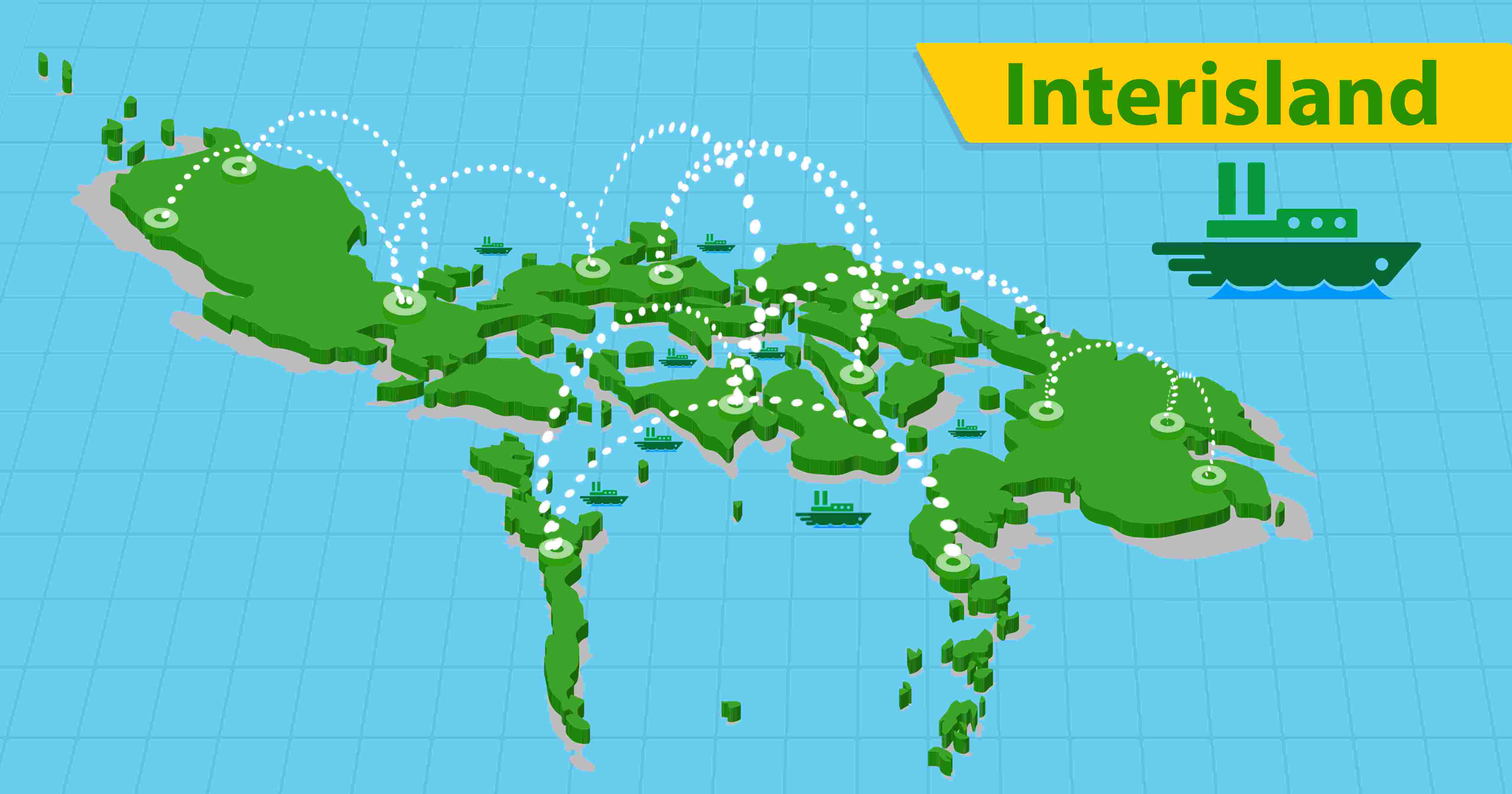 Interisland service is a trucking service that enables deliveries between locations that are entirely separated by water. Transportify's interisland service utilizes ferry boats, more commonly known as ROROs, for our vehicles to cross such bodies of water. Depending on the chosen route, interisland delivery duration can be between 1-5 days.
Interisland bookings must be made 48 hours in advance in order for truckers to arrange and make necessary reservations for the ferry boat transport between islands.
Learn more about Transportify's Interisland (Roro) Trucking Services by exploring the sections below.
Vehicles
You can book an L300/Van, Closed Van Truck, 6w Fwd Truck, and 10w Wing Van for our interisland service. The size limitations of each vehicle type are specified below:

*Normal L300/Van is 8ft. Extra service H100/Long FB is available for 10ft.


*Normal Closed Van Truck is 10ft. Extra space Closed Van Truck is available for 14ft.


*Regular 10w is 12000kg. Extra tons for Wing Van are available for 15000kg (15 tons). More details here. 
Inclusions
Transportify interisland trucking service is inclusive of the following:
Driver and helper(s)
Transport fee
Roro fee
Toll fee
Terminal fee
To know more, click HERE.
Serviceable Areas
Pickup ANYWHERE in Luzon and deliver to:

Visayas

Cebu
Negros (inc. Bacolod, Dumaguete)
Panay (inc. Iloilo, Roxas, Caticlan)
Samar
Leyte (inc. Tacloban)
Masbate
Bohol
Marinduque
Mindanao

Davao
Cagayan De Oro (CDO)
General Santos City
Surigao
Butuan
MIMAROPA: Mindoro (Oriental and Occidental)
Pickup ANYWHERE in Cebu and deliver to:

Luzon:

Mega Manila
Central Luzon
North Luzon
South Luzon (Batangas)
South Luzon (Quezon)
South Luzon (Bicol)
Visayas

Surigao
Negros (inc. Bacolod, Dumaguete)
Panay (inc. Iloilo)
Samar
Leyte (inc. Tacloban)
Mindanao:

Cagayan De Oro
Butuan
Davao
General Santos City
For other locations or routes, please check our app or reach out to our customer service.
Payment Rules
The payment process for interisland bookings varies according to the type of customer.
For Transportify Corporate Accounts – charges will be included in the monthly invoicing statement.
All Other Accounts

Customers need to make a deposit of approximately 30% to their wallet. Customers will be contacted if their balance is insufficient. To make a topup or deposit to your wallet, go to Wallet then click Add Funds.
Full and final payments can be settled via topping up the e-wallet with the remaining payment amount or paying cash directly to the driver upon delivery.
For individual accounts, please refer to this link for more details.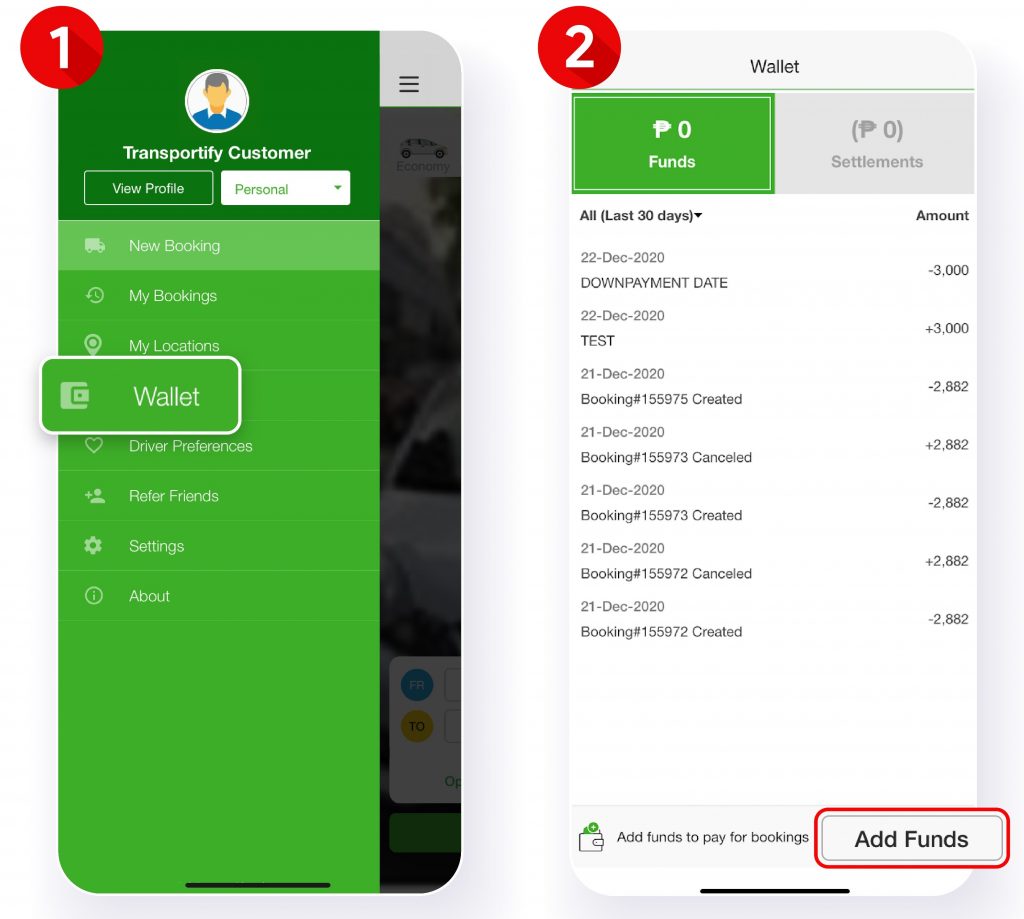 Cancellation Rules
To avoid paying cancellation fees, please follow our cancellation rules stated below:
Interisland booking cancellations made 36 hours in advance are free of charge.
Any interisland bookings that are cancelled within 24 hours of the requested pickup are subject to a cancellation fee equivalent to 30% of the total price of the booking.
Any interisland bookings that are cancelled between 24-36 hours before the requested pickup are subject to a 10% cancellation fee.
Note: Cancellation fees are imposed because the truck's schedule will have already been reserved for the next 5-8 days. Booking cancellations would substantially result in the underutilization of the trucks.
For more frequently asked questions about interisland service, click here.