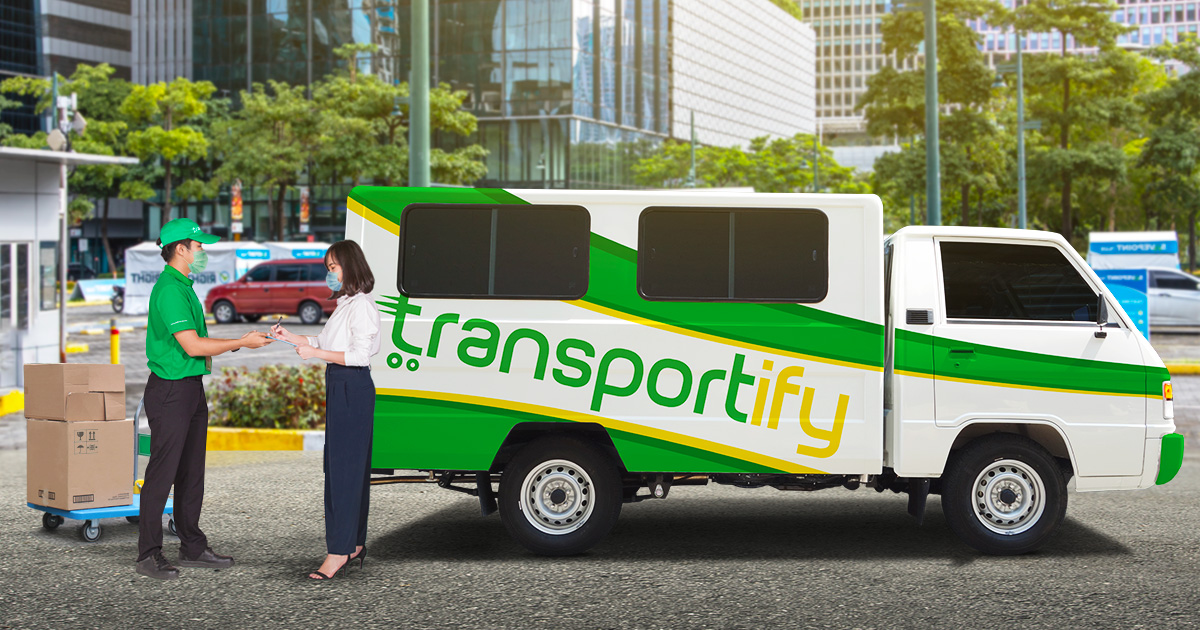 Shopping and purchasing items have always been a favorite activity of many Filipinos. This explains why there are many shopping malls all over the country, especially in Metro Manila. But in recent years, consumer demand has shifted heavily to online shopping. This means that consumers use online shopping platforms to look for and purchase the items they want. Because of this, L300 for rent services are now in demand because retailers need to ship goods to their clients. In this blog, we will consider the importance of a same day delivery Manila provider like Transportify.
Why Use L300 For Rent Services?
As mentioned above, there has been a tremendous shift in the way consumers do their shopping activities. From the traditional way of going into shopping malls and visiting the different stores, many consumers opt to use online shopping platforms instead. In fact, many families even buy household essential goods online which means they do not have to go out of the house to purchase these items.
The table below shows the list of vehicles commonly used for same day delivery operations.
Vehicle Type
Dimensions/
Weight Limits
Base Price


(Metro Manila)

Base Price


(Outside Metro Manila)

Base Price


(Visayas/Mindanao)

Wing Van 

32 to 40 x 7.8 x 7.8 ft




12000kg to 28000kg

7500 PHP

6500 PHP

6500 PHP

6w Fwd Truck

18 x 6 x 7 ft




7000kg

4850 PHP

4850 PHP

4850 PHP

Closed Van

10 to 14 x 6 x 6 ft




2000kg to 4000kg

1800 PHP

1450 PHP

1450 PHP

Open Truck

10 to 21 x 6 ft x open




2000kg and 7000kg

2300 PHP

1950 PHP

N/A

L300/Van

8 x 4.5 x 4.5 ft




1000kg

430 PHP

330 PHP

310 PHP

Small Pickup

5 x 5 ft x open




1000kg

310 PHP

250 PHP

220 PHP

Light Van

5.5 x 3.8 x 3.8 ft




600kg

250 PHP

192 PHP

225 PHP

MPV/SUV

5 x 3.2 x 2.8 ft




200kg

160 PHP

130 PHP

140 PHP

Sedan

3.5 x 2 x 2.5 ft




200kg

140 PHP

110 PHP

120 PHP
Because consumers now tend to stay and complete their shopping inside their homes, many businesses now face the difficulty of having to deliver these purchased items to the doorsteps of their customers. This is where an L300 for rent logistics service company comes into the picture.
The Mitsubishi L300 van has been a dependable vehicle since its creation in the 1980s. An article from Topgear Philippines states that because of the simplicity of its design, the L300 van can be attended to by any mechanic across the Philippines. This makes it a business-friendly vehicle capable of hauling heavy loads across vast distances.
However, many business owners acknowledge that it is very difficult to build and maintain the logistics structure inside the company. Such an endeavor requires a lot of resources. In this section, we will take a look at the various reasons why it is better to use an L300 for rent service provider like Transportify to fulfill your logistics needs.
Huge cost savings
Savings in both time and money are always favored by any business owner. When it comes to cutting back on logistics costs, one of the best options is to outsource the operation to a third party logistics provider such as Transportify.
By doing so, the company does not have to worry about procuring numerous delivery vehicles to fulfill logistics requirements. On top of that, there is no need to train drivers and other support staff that will handle the logistics operations of the business. Instead, the business can focus more on handling other key business processes such as sales and marketing.
Another reason why many businesses prefer to use an L300 for rent service provider is that they can deliver more at a lower cost. A business logistics provider like Transportify offers affordable rates for every delivery booking, even for long distance logistics operations. Furthermore, the client will only have to pay for charges related to the booking. Toll fees incurred by the driver to reach the pickup point will not be a problem for the client. Lastly, Transortify will soon launch its partial truckload (PTL) delivery service wherein the space of the vehicle will be shared by multiple clients. This will even be a more affordable option since the client will only pay for the space occupied by his cargo.
Pick up and deliver from anywhere in Luzon
The ability to pick up and deliver across a wide area is another reason why business owners prefer using a third party L300 for rent logistics company. Not only can it accomplish same day delivery Manila operations, but it can also reach nearby provinces such as Cavite, Laguna, and Bulacan within the day.
For a business, the capability to reach a wide area is essential for business growth and customer acquisition. It is important that they can deliver goods and products to all areas in Luzon in order to satisfy customer expectations of a prompt delivery. It is also essential for growth because a business can not expand and open up stores and fulfillment centers in other cities if it did not have the capability to transport goods across vast distances.
Flexible delivery options
Consumer demand is a very volatile matter and is an important topic of conversation in many management meetings. There are times in the year wherein consumer demand is very high and fulfilling logistics requirements is extremely difficult. In other moments, demand is very low and logistics operations do not reach a bottleneck.
Because of these constraints, it is very difficult for a business to plan out and allocate resources for its logistics operations. A business will only face numerous challenges when it tries to fulfill all of its delivery requirements, such as same day delivery Manila operations, on its own.
A major advantage in using a third party L300 for rent logistics provider like Transportify is that you only need to use the delivery provider whenever you need to. There are no overhead charges which mean you only pay for the services that you have used.
On top of that, Transportify is a 24/7 logistics company which means that the driver-partners can accept delivery bookings at any time and from anywhere in Luzon. With that said, there is no need to meticulously plan out delivery routes since you can book a delivery vehicle at any time of the day.
SEE ALSO
What are the Advantages of Same Day Delivery Manila Services?
Running a business involves looking for solutions that could improve customer satisfaction. And one prominent solution is offering same day delivery Manila services. This logistics solution has numerous advantages primarily because it addresses customer expectations of a prompt and efficient delivery service.
One reason why many consumers purchase products and items online is because of the instant delivery solutions. Oftentimes, an online store would offer same day delivery services to clients in order to improve the chances of the client buying from them. And many clients are attracted to those logistics solutions and would always consider the delivery time before making a purchase. That is why it is advantageous for a company to have the same day delivery Manila capability.
Another advantage of the same day delivery is the fact that you can immediately remove purchased items from your storage facility. This opens up space for new items to be deposited and sold. With this logistics solution in place, a company can practice lean inventory management and cut on its operational costs.
| | | |
| --- | --- | --- |
| | or | |
Frequently Asked Questions:
What are the advantages of an L300 for rent logistics service?
🚚 Outsourcing the logistics operations of a business is the preferred option of many companies. In fact, the trend nowadays is to use a delivery app with L300 for rent capabilities to handle the logistics operations. Transportify is one such logistics application that offers the L300 vehicle type for delivery operations. The main advantage of using Transportify is that you can deliver goods at any time and from anywhere in Luzon. On top of that, you can also track and trace the progress of your delivery and Transportify has 24/7 customer service support to help you with your concerns.
Should I use same day delivery Manila solutions?
🚚 Using same-day delivery solutions is always a good choice because this means that you receive your purchased items promptly and without delay. Furthermore, many retailers prioritize same-day deliveries which means that businesses will always find a way to fulfill this logistics solution. For those companies that want to have this capability, partnering up with Transportify is the solution to your problems.