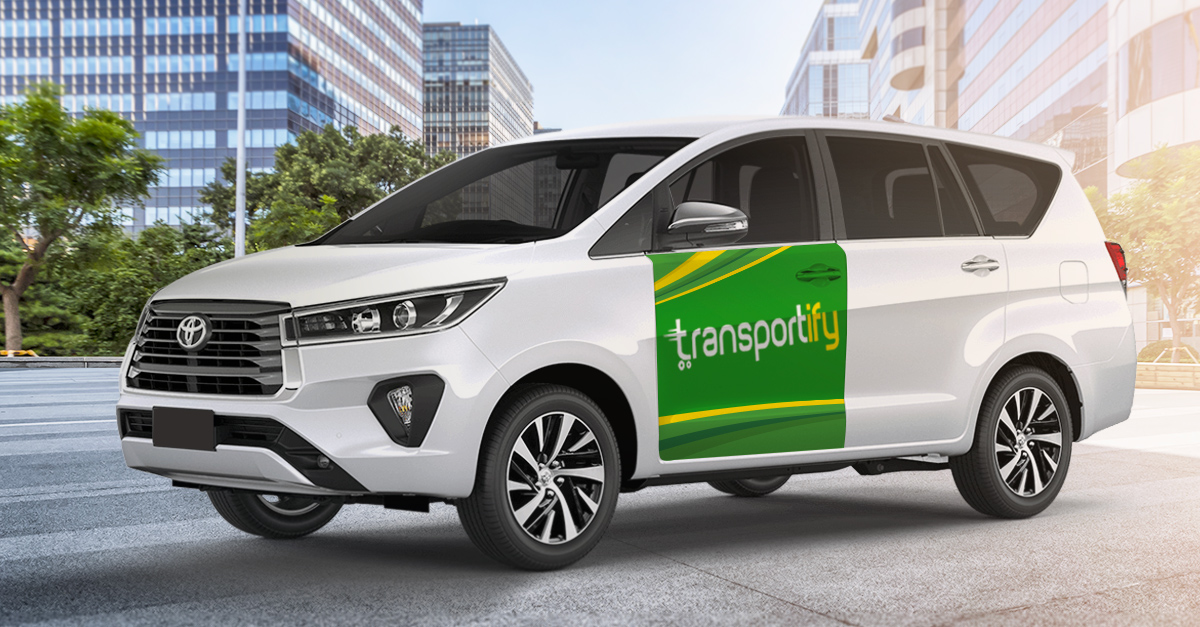 Transportify offers a "Light Van" as a more affordable substitute for our L300/van vehicle. The Light Van is slightly smaller and has more variation in terms of vehicle model and layout of the cargo area. The Light Van can hold 600kg of cargo.
Price
The price includes the driver fee, vehicle use, fuel, and loading/unloading by the driver. Parking and tolls are extra and will be subject to reimbursement. Approved reimbursements are added and itemized in your monthly invoice for business customers.
Service Area
Base Price
+ Per KM
Full Day Price

(10 hours flat rate)

Metro Manila
250 PHP
25 PHP
2650 PHP
Everywhere Else in Luzon
192 PHP
20 PHP
2450 PHP
Visayas and Mindanao
225 PHP
25 PHP
2200 PHP
Dimensions 

Service Inclusion
Get these full-service logistics solutions when you book a Light Van using the Transportify app.
Driver
Fuel
Loading/Unloading
Live Support 24/7
App Features
10 hours of delivery service with a reasonable driving route within 40 KM radius of the pickup address (Applicable for Full Day bookings only)
You can also take advantage of our app's smart features to track your deliveries in real-time, optimize your routes to save more, or use our in-app customer & driver chat. To know more about the standard service of Light Van, you may click HERE.
To know more about our Full Day service, click HERE.
Extra Services
Extra Services
Standard Price
Full Day Price
Extra Helper
200 PHP

(1st and 2nd drop off)


50 PHP

(3rd to 10th drop off)


FREE

(11th to 15th drop off)

200 PHP
Special Help
60 PHP

(1st and 2nd drop off)


30 PHP

(3rd to 10th drop off)


20 PHP

(11th to 15th drop off)

400 PHP
Overtime
N/A
100 PHP per hour
Up to 6 hours
Customer Staff
Free
Max of 2 staff
Require Transportify ID Badge
Free
Pay Your Driver Directly Using GCash
Free
Reflectorized Vest
10 PHP
Safety Shoes
20 PHP
Aircon Required
25 PHP
Push Cart
30 PHP
Tip for Driver
50 PHP increments
Document Printing
250 PHP
Proof of Delivery (POD)
| # of Drop-Offs | Price |
| --- | --- |
| 1st - 3rd drop-off | 80 PHP |
| 4th - 10th drop-off | 160 PHP |
| 10th - 15th drop-off | 200 PHP |
Check our price quote or book a delivery now!