×
Our Long Haul Delivery Service Area Includes Manila to Subic, and Pampanga to Manila
With the increasing logistics needs of business owners from various industries, Transportify continues to expand its service area. Transportify launched long haul delivery service at competitive prices compared to long distance express courier prices.
Our Long Haul Delivery Service Has You Covered Whether It's Delivery from Pampanga to Manila, Manila to Batangas, or Manila to Baguio.
Whether you are looking for cheap provincial delivery from Manila to Pampanga or Pampanga to Manila, Manila to Baguio, Manila to Subic, or Manila to Batangas, our expansive service area will meet your needs. In addition to providing express courier services for same day logistics service, Transportify's Long Haul Delivery Service is expanding its operating area. Transportify plans to introduce long haul delivery services to all of Luzon, and more. All our current routes include:
Manila to Lucena
Manila to San Pablo
Manila to Batangas City
Manila to Pampanga
Pampanga to Manila
Manila to Subic
Manila to Lipa
Manila to Cabanatuan
Manila to Dagupan City
Manila to Tarlac
Manila to Baguio
Transportify also plans to cover Pangasinan, Laoag, Naga, Iligan, Legaspi, and Daet in the future. Available Transportify vehicles for long haul delivery service are L300 / Van and 6 wheeler and 4 wheeler closed van. Keep in mind that Transportify's provincial delivery service price list is the cheapest compared to other delivery service provider. The price for Transportify's long haul delivery service is customized based on the route and distance of cargo shipments, types of trucks, and other details service.
If you need delivery services around metro manila and pampanga you can check out our intra city service. You can also learn more about our intra city fleet & prices here.Transportify economy vehicles and trucks are ready to serve your logistics exclusively, without combining the cargo with other customers. Download now and schedule your delivery with us. If you found any difficulties, do not hesitate to contact our customer service via live chat in app or email.
ALL OF MEGA MANILA AND MORE
[:vi]Ngôn ngữ[:id]Bahasa[:th]ภาษา[:en]Language[:]
Our wide coverage gives you access to FTL services between numerous cities across the Philippines and our thousand of drivers spread throughout this area provide you with fast arrivals. Read More
Address Checker
Click Below
Fixed Price Pickup Cities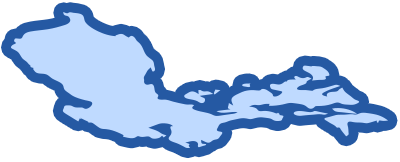 Fixed Price Destination Cities
Sorry...
Please enter the correct address. Please contact us for more info.