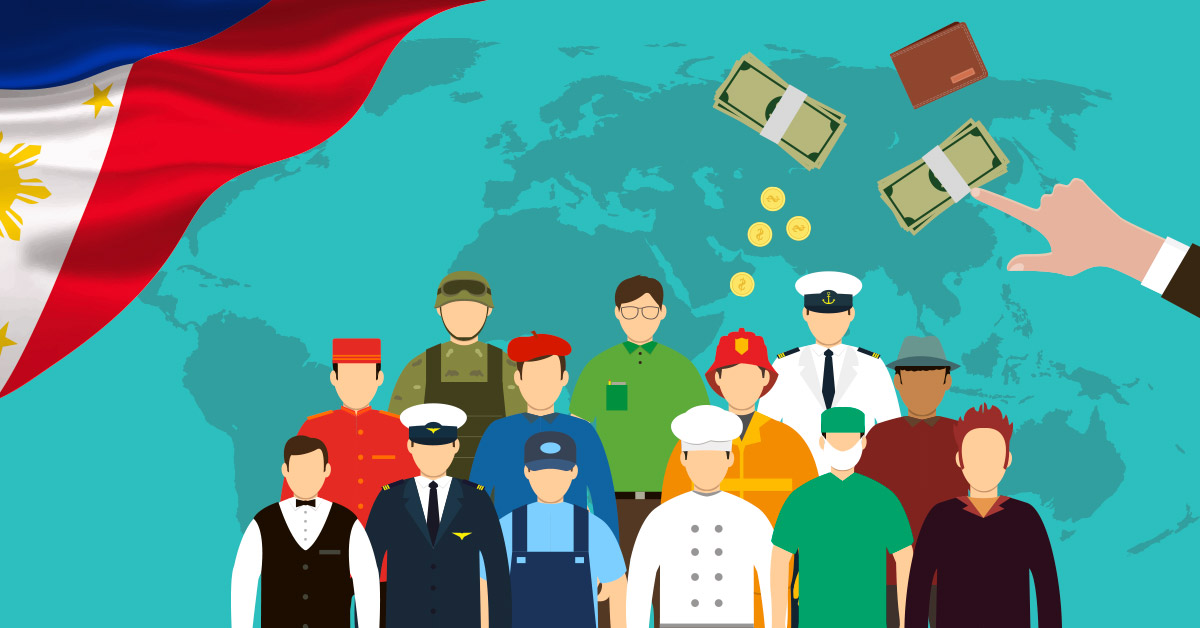 "Magandang salihan itong trucking sa Transportify. Super flexible ng schedule para sa'kin, pwedeng pang-part time o full time" – Nicanor Dizon, Transporter since 2017
OFWs are often looking for business ideas for their return to the Philippines. Let's face it, returning back and settling for good is a tough decision. Working in the Philippines can be stressful, and it pays typically much lower than jobs abroad as an OFW. Starting a business is a much more desirable option. Luckily, there are some plug-and-play OFW business ideas that OFWs can do, most of them in food franchising. More recently, however, one of the best plug-and-play business opportunities related to the logistics industry is a trucking business with Transportify.
Trucking is now a viable option for OFWs because the marketplace platform of Transportify enables small trucking operators, even with just one truck or delivery van, to quickly get customer bookings and receive payment. So it is now very easy to start a trucking business. Many OFWs have already started their trucking business on Transportify. With the Philippine economy consistently being one of the top growth countries in Asia, the opportunity in the trucking will only grow because there will be a greater need to deliver goods between ports, factories, warehouses, and stores. Most experts agree that when the economy grows, the logistics industry is one of the sectors that benefit the most because of the ascent of the inevitable necessity of the consumers as well as SMEs (Small-to-Medium Enterprises), the one who patronize the logistics industry service in the Philippines.
Logistics Industry As The Best Idea
With Transportify, the best tech-logistic company dedicated to bringing both customer and driver ensures your everyday deliveries from millions of its customers. Committed to providing you, customers, they continue to expand opportunities for aspiring drivers or individuals looking for extra income using their vehicles.
Joining is easy, as Transportify accepts a wide variety of vehicles. They accept from variants of large trucks like 10-wheeler Wing Van, Closed Van, Pickup truck, L300, or Van and down to a regular sedan car. Below are the accepted vehicles and estimated driver earnings income.
| Vehicle Type | Monthly Income for Full-Time |
| --- | --- |
| Vehicle Type | Monthly Income for Full-Time |
| Sedan/MPV | ₱35,000 |
| L300/Van | ₱67,500 |
| Dropside Pickup Truck | ₱95,000 |
| Closed Van (4W or 6W) | ₱175,000 |
| 10W Wing Van | ₱282,000 |
*The amounts above are gross booking value before commission deductions. For more accurate estimations, you can also calculate your driver earnings income with Transportify's earning estimator.
We can't disown that starting from just simple business ideas and establishing it is a very crucial move wherein the outcome always comes in two options, whether you fail or succeed. The struggle has never been this easy, especially when you are an OFW who endure sleepless nights to behold sufficient funds to comply with your business idea, that's why Transportify makes everything easier for you.
Importance of Transport and Logistics to other In-trend OFW Business Ideas
What are the other OFW business ideas that are in trend today? Transportify serves vast customers with various kinds of products, with different delivery requirements. Here are three sample small but good businesses that Transportify usually serves.
1Online Selling
From beauty products, clothes, down to pieces of jewelry, and different products offered online; Online selling is one of the most in-trend OFW business ideas that frequently uses logistics industry service. We can't disown that most people nowadays spend most of their time using their mobile phones while surfing on the internet. Small entrepreneurs use this time to reach customers by going Live on Facebook or posting for sale items on pages. After confirmed transactions, these Online Selling Businesses now look for a trucking business that will play a significant role. Here's when Transportify enters the game, they will connect the drivers to these customers to accommodate the shipping of goods from their house to the doorstep of their shopper.
2Flower Shop Business
A newly-opened flower kiosk or branch franchise will surely need a partner in delivery. This kind of OFW business ideas understand that most of their customers are ordering online due to their hectic schedule, or they have to send flowers to someone they want to surprise. The real essence of the logistics industry in this kind of business is when the peak season comes, using the transport service assures their deliveries will always be on-time because of the business trained-drivers from Transportify.
3Cakes and Pastries Shop
Cakeshop and pastry shop mostly depends on logistics industry services for delivering their products from the shortest possible time, without any flaws or damage to the goods bought by the consumer. They also have to ensure the freshness and good quality of the product until it gets to the exact address. To fulfill these requirements, they need to have a smart and organized logistics partner.
Using Transportify for this OFW business ideas, they can assure that these incidents will never happen, number one is because they can manage the delivery of the products. Second, Transportify has a bunch of drivers that are inclined to accept your delivery request. Drivers that are well-trained and upskilled to handle different deliveries for business.
This kind of service will put your mind at ease. Even if customers don't put too much attention, they don't need to worry. Delivering your goods for your business using logistics industry service from Transportify will make your life easier, and you'll get more chances to be successful in your OFW business ideas.
Starting your trucking business in the logistics industry with Transportify as a partner driver will give you the chance to get connected to these kinds of businesses. If you are in the state of doubting minds and are very interested in the advantage of executing your OFW business ideas, this should be the best interpretation;
Once you start your own business using a logistics industry service, you can be with your loved ones with a secured profit. We're not getting younger anymore, and if you are married and have kids, you should spend most of your time with your loved ones to maintain a good relationship with each other and raise them according to the right standard.
Transportify makes that possible. Coming up in a trucking business is a good OFW business ideas that will never cease your desire to be with your family.
Part-time or Full-time
Transportify allows you to have complete control over your time. You can accept when and where you want. By choices, here are some of the filters drivers can choose when setting their delivery preferences:
Pickup location – you may only decide to accept bookings that has the pickup address near the location you indicated.
Drop-off location – similar to pickup locations, you may opt to accept bookings with drop-off locations near you.
Delivery Schedules
Immediate delivery – delivery services that are needed as soon as you accept it.
Scheduled delivery – get deliveries ahead of time with Scheduled bookings. You can accept requests for up to two weeks in advance.
Fixed Price Route delivery – these are fixed pay delivery that requires you to move across cities or provinces.
Full day delivery – these are deliveries that require your service for a maximum of 10 hours.
From these flexible opportunities from Transportify, you can be your own boss and earn while in the comfort of your family.
Make your OFW business ideas into reality and start here at Transportify.
Frequently Asked Questions:
What are the essential factors you should consider before starting a business in the logistics industry?
? Almost all business ventures, regardless of industry and complexity, must establish their operation process. It is through this process where you will be able to plan how your business will run. Here are some factors you should first consider before starting a business on logistics industry:
Purchasing Your Own Delivery Vehicle – This is a very costly decision to make because a vehicle can amount to more than half of your starting capital. On top of that, you will have to pay for maintenance fees. It will most likely take you multiple years to be able to achieve a return on investment for this, if you even get any. So if you are going to purchase a vehicle, make sure to select a vehicle that will be much of use to you.
Renting Vehicles and Hiring Drivers – This option will not cost you nearly as much as purchasing your vehicle. Still, it will give you a ton of headaches, especially if you are managing your business yourself or with a small team. More often than you would expect, the drivers you hire will take sudden leaves without prior notice because of various reasons, and you will be left with a scheduled delivery, a rented vehicle, and no driver to complete the delivery. This is why this option will bring more trouble than you would expect.
But through Transportify's flexibility, you can start from a simple and convenient truck since they accept a wide variety of vehicles. Moreover, they accept vehicles even if you are still paying for their amortization. Planning trips will also not be a problem. You have the control over the bookings you take at Transportify through your driver app.
Do all OFW business ideas accept vehicles even if the owner is still overseas?
? Most companies require applicants (preferably the owners) to visit and be present during application. This kind of verification process is too difficult, apart from signing a lot of papers. This factor usually takes time and causes a delay in your earnings, since you still have to visit and wait for the owner to go home from the other country to apply.
In Transportify, applications are made straightforward and hassle-free. As long as you have the complete requirements with you, you can easily sign-up and register online. And if the owner can't be present, bring a copy of the vehicle's OR/CR or Sales invoice and an authorization letter signed by the owner. You can also identify the owner as the vehicle operator upon registration. Don't worry, Transportify still does verifications to ensure that the vehicle is acquired legally. After that, you can already start earning the same day you applied.