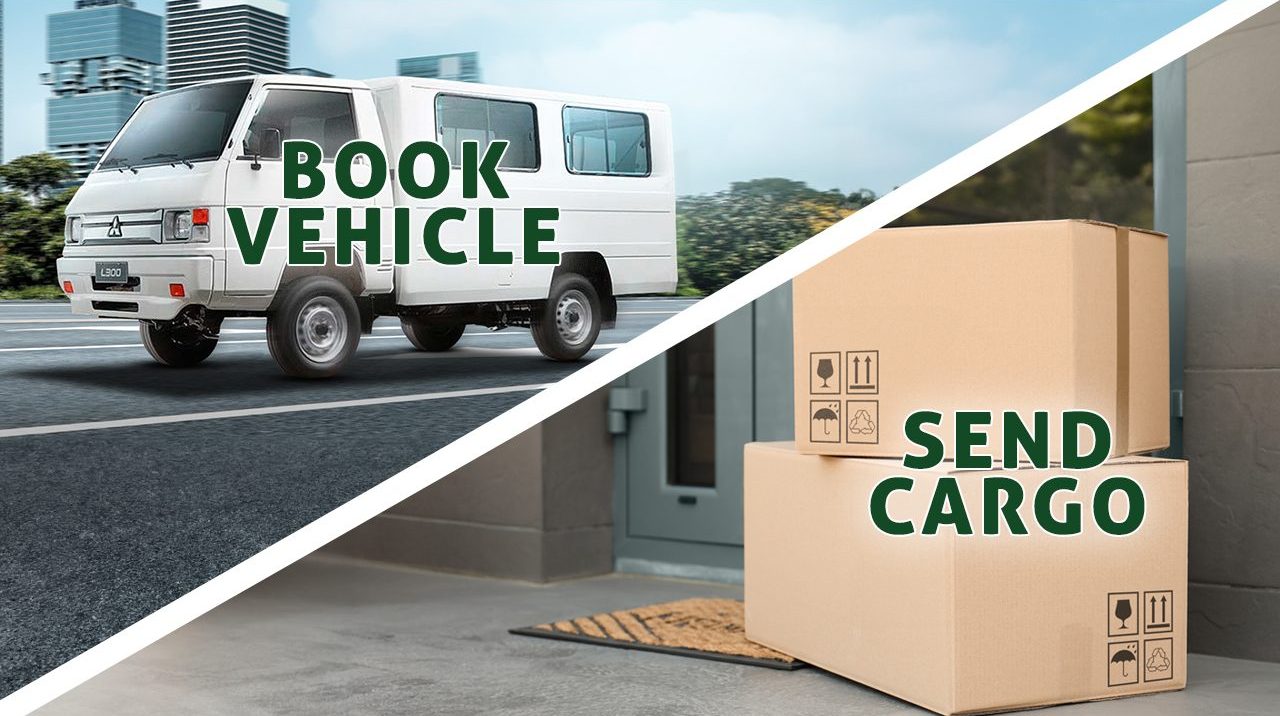 Transportify offers 2 main services which are Book Vehicle and Send Cargo/Freight. Read below for an overview of each service including a table highlighting key differences.
A. Book Vehicle
Regular Service
Our Regular book vehicle service is our most popular service. It allows you to book delivery vehicles from our wide fleet selection and utilize that vehicle's entire cargo hold. Key advantages of our book vehicle service are full control over the cargo hold utilization and over the routing plan, including as many drop-off points as you wish.
Saver Limited Service
Under 'Book Vehicle,' you can also make a Saver booking on selected vehicles at lower prices. However, your driver would be permitted to co-load your Saver booking with other Saver bookings which could lead to longer delivery times.
To learn more about Saver Limited Service, click HERE.
Interisland Delivery
Another service you can avail of is the Interisland Delivery. Even if the Philippines is an archipelago with islands separated by water, Transportify is able to cater to your delivery requirements.
B. Send Cargo
Our Send Cargo Service or Cargo Shipment Service, allows you to send cargo without having to book for an entire vehicle. This is also sometimes referred to as "less-than-truck-load" ("LTL") or "less-than-container-load" ("LCL").
Communicate with us the type of goods, dimensions, and weight, and we'll transfer your cargo to our Freight Forwarding Partner. Send Cargo offers highly competitive pricing and efficient cargo shipping solutions that can assist in transporting your cargo from Luzon to farther areas such as Cebu, Davao, and Cagayan De Oro (CDO).
This service is ideal if the volume of your cargo is less than the capacity of an entire truck and if you are willing to wait a few days for your cargo to reach cities on other islands in the Philippines.
| | | |
| --- | --- | --- |
| | Frequently Asked Questions | |
📦 What are the prohibited items for delivery in Transportify?
For food deliveries: We restrict the delivery of food items that can spoil quickly, are not well-packaged, and can be easily damaged when loaded into the vehicle.
For frozen products: We restrict the delivery of frozen goods that are not properly packed or may leak when loaded on the vehicle.
For item deliveries: There are no item restrictions as long as the item is not illegal and prohibited. For the complete list of prohibited items, click HERE.
📦 Can I choose my desired pick-up time?
Customers may specify their desired pick-up time in all Transportify delivery services. However, when your cargo is co-loaded with other goods, such as in Saver and Send Cargo services, the driver may arrive earlier or beyond your specified pick-up time. In the case of booking a Regular and Interisland service, the timing is determined by the route.
📦 Is insurance included in all my bookings?
Yes, insurance will be provided for your bookings. To learn more about the coverage, click HERE.
📦How do I know when the driver will arrive to pick up my items?
When the driver is on his way to you, live tracking and arrival estimates will be available on your app. For Send Cargo, a Transportify representative will coordinate the estimated pick-up time with you.