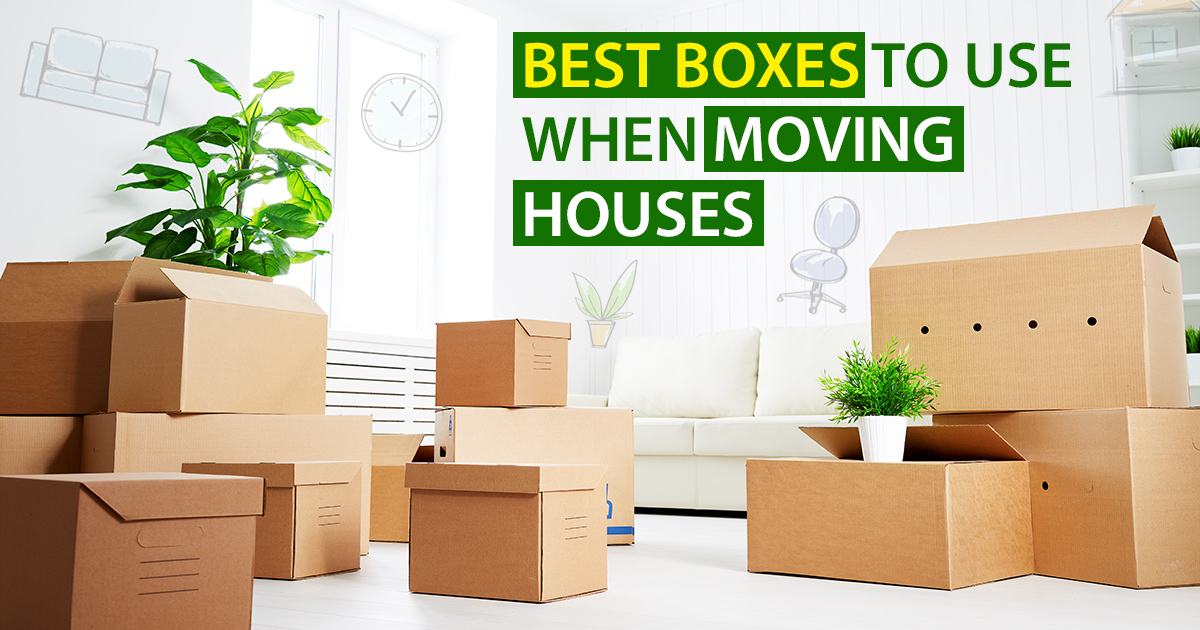 Packing is an essential part of moving. It can be daunting to think about packing up your entire home, but it's important to stay organized and have a plan. In this article, we will discuss the best boxes for moving houses. Here are packing tips on how to properly prepare your home stuff using moving tools and packing supplies. Let's get started!
When Was Boxes First Used?
By the 15th century, cardboard was being used for packaging, and the first cardboard boxes for moving houses were created in 1817 by British industrialist Malcolm Thornhill. These boxes for moving houses, however, were not very strong, and it took 67 years to develop the corrugated cardboard moving box that we know today. By 1890, cardboard boxes for moving houses were mass-produced for commercial use and had become an essential moving supply.
Can you imagine transferring to a new place without using standard cardboard boxes for moving houses? People did that until the late 1800s, relying on massive trunks, hardwood boxes, and heavy sacks to transport their belongings. Today, cardboard boxes are so common in the moving process that most people don't think twice about them. However, don't take them for granted. You could injure your back if you try to lift a 100-pound trunk full of your belongings instead of easily sliding a lightweight moving box onto a dolly.
Types of Boxes For Moving Houses
When you're preparing to relocate, you'll need the appropriate materials, including moving boxes. So how can you determine which moving boxes to purchase? The first step is to inventory your possessions. Then you'll know what type of moving boxes and how many of each you'll need. The following are the most frequent types of moving boxes:
Small box
This is a 1.5-cubic-foot box that may be used to store anything from books to records, shoes, canned goods, tiny appliances, and more. In the United States, it's commonly known as a "book box."
Medium box
This type of box has a capacity of three cubic feet. It's also known as the "all-purpose box." This container can contain anything: pots and pans, toys, lamps, mementos, culinary utensils, and more.
Large box
The large box, which has a volume of 4.5 cubic feet, is ideal for lightweight goods like pillows, blankets, and clothing. As the container grows in size, the weight of the contents should decrease. This way, you won't be harmed when lifting and loading the moving boxes on moving day.
Dishpacks
These boxes feature cell dividers so you can easily move your bowls, stemware, plates, and other kitchen goods.
Mattress box
Mattress boxes come in various sizes, including crib, twin, standard, double, and queen/king. In addition, these boxes have handles so you can easily transport your mattress on moving day.
Wardrobe box
A wardrobe box is designed to move your clothes while they remain on the hangers. These containers have a bar that spans the box width so you can hang your garments without worry.
Mirror boxes
You don't want shattered glass on your hands. So even if you aren't superstitious, using a mirror box to transport your mirrors, glass tabletops, and big pictures is common sense.
Custom crates
Some homeowners will not need them. However, these are a must-have if you're moving antiques, chandeliers, artwork, or anything else big, hefty, or delicate.
Plastic bins
When packing away seasonal clothing, electric items, cords, fragile goods, and other objects, airtight plastic bins are the way to go. These containers are also ideal for anybody who wishes to store items after the move. Because they are transparent, you'll be able to spot specific things faster when packing with plastic bins. In addition, the waterproof material protects belongings from rain and bad weather during transit.
Bankers boxes
Do you plan to move your business as well? Bankers boxes should be used to transport all of your office supplies, from file folders and binders to pens and papers, while packing everything into a single container would be ideal. The handles and lift-off lids on these cardboard boxes make transporting all kinds of paper products easy. They're also stackable, making it easier to keep track of your office supplies before and after a relocation.
Insulated foam containers
Do you need to transport refrigerated or frozen products? We suggest having several insulating foam containers in addition to the cooler to carry the weight. A foam container is placed inside a cardboard box with a foam lid. They're made to maintain items at a cool temperature while being transported.
Packing Tips When Using Boxes
There are a few things you need to consider when packing using boxes:
The first thing is to find the right size of the box. You don't want your items to be too tightly packed in or too loose. The second thing is to make sure the box is sturdy enough to hold your items. The last thing is to label the box so you know what's inside and where it goes.
Get different sizes of boxes. Smaller items can go into smaller boxes while bigger and bulkier items will need bigger boxes. When deciding what boxes to buy, keep your truck in mind. Check that it will fit in the cargo space.
Vehicle Type
Dimensions/
Weight Limits
Base Price
(Metro Manila)
Base Price
(Outside Metro Manila)
Base Price
(Visayas/Mindanao)
Wing Van 
32 to 40 x 7.8 x 7.8 ft
12000kg to 28000kg
7500 PHP
6500 PHP
6500 PHP
6w Fwd Truck
18 x 6 x 7 ft
7000kg
4850 PHP
4850 PHP
4850 PHP
Closed Van
10 to 14 x 6 x 6 ft
2000kg to 4000kg
1800 PHP
1450 PHP
1450 PHP
Open Truck
10 to 21 x 6 ft x open
2000kg and 7000kg
2300 PHP
1950 PHP
N/A
Mini Dump Truck
10 x 6 ft x open
2000kg
1500 PHP
1200 PHP
N/A
L300/Van
8 x 4.5 x 4.5 ft
1000kg
430 PHP
330 PHP
310 PHP
Small Pickup
5 x 5 ft x open
1000kg
310 PHP
250 PHP
220 PHP
Light Van
5.5 x 3.8 x 3.8 ft
600kg
250 PHP
192 PHP
225 PHP
MPV/SUV
5 x 3.2 x 2.8 ft
200kg
160 PHP
130 PHP
140 PHP
Sedan
3.5 x 2 x 2.5 ft
200kg
140 PHP
110 PHP
120 PHP
Make sure the bottom of the box is reinforced with tape so it doesn't give way and collapse under the weight of your belongings.
Label each box with its contents and which room it goes in. This will make unpacking a lot easier.
Use packing paper, bubble wrap, or peanuts to cushion your items and prevent them from breaking.
Pack heavier items at the bottom of the box and lighter items on top.
Don't overpack the boxes or they'll be too heavy to lift.
Get help from friends or family when lifting and moving the boxes.
SEE ALSO:
Packing is an essential task when preparing for lipat bahay. We hope that these tips can help you get by when you move to your new home. Packing is one thing, but you should also consider transportation. Avoid the hassle of loading and unloading. Leave the transportation of your appliances, furniture, and other items to professionals like Transportify. When you've finished packing, contact us to schedule your next move!

| | | |
| --- | --- | --- |
| | or | |
Frequently Asked Questions:
What are the different types of boxes for moving houses?
🏠 There are different types of boxes for moving houses that you should have when packing. These include small, medium, large, dishpack, wardrobe box, mirror/picture box, etc. You should also have a variety of packing materials on hand, including packing peanuts, bubble wrap, furniture pads or blankets (for wrapping larger items), packing tape, and markers. Read up on packing tips before beginning your preparations so you can pack like a pro.
What are important packing tips to remember when moving houses?
🏠 As a homeowner, you know that there is a lot to think about when moving houses. First, it's important to find the right boxes for your belongings. Depending on what you're moving, you'll need different types of boxes. For example, if you're moving clothes, you'll need wardrobe boxes. If you're moving dishes, you'll need dish pack boxes. And if you're moving electronics, you'll need TV boxes or computer boxes. Once you have the right boxes, it's time to start packing up your belongings. When packing fragile items like dishes or glassware, be sure to wrap them in packing paper or bubble wrap to prevent them from breaking. And when packing heavier items like books, be sure to use smaller boxes so that they're not too heavy to lift. With these packing tips in mind, you'll be ready to move houses in no time.