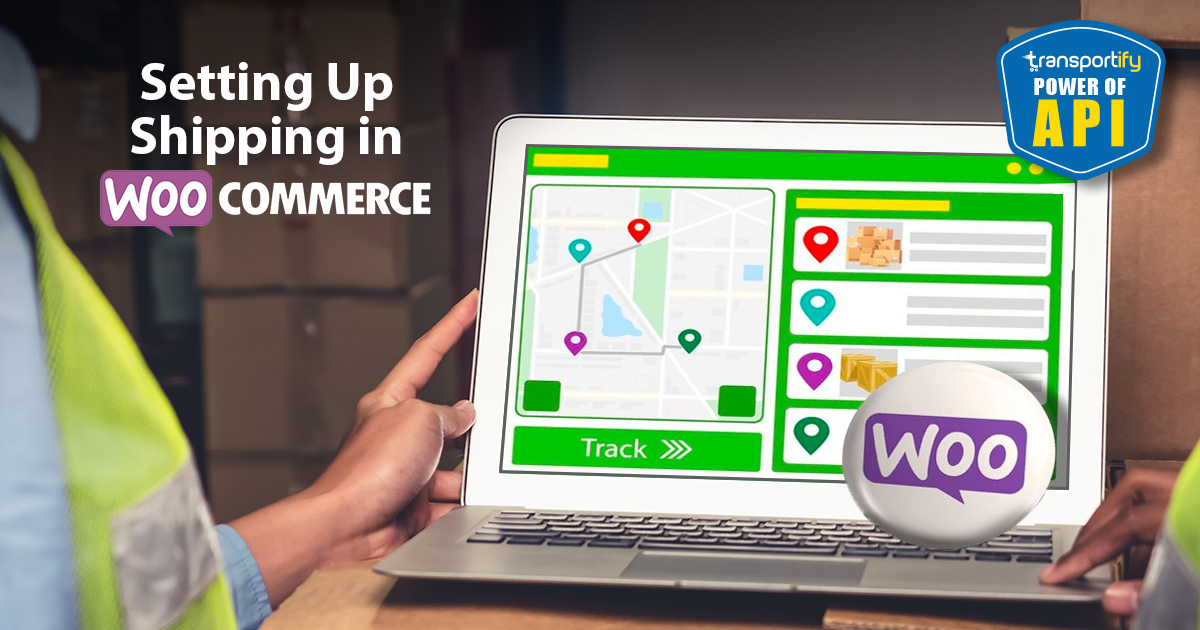 Are you looking for a hassle-free way to setting up shipping in WooCommerce for your online store? Look no further than the WordPress delivery plugin of Transportify. This article will show you how to configure this plugin and start shipping products to your customers in no time!
It's never been easier to start an online business. WooCommerce e-commerce platform enables new online entrepreneurs to launch their stores in minutes. The drawbacks of these systems are that you'd be renting space on a third-party platform. You have little control over how your store looks and performs. However, a more elegant solution is available if you're a WordPress user. You can integrate WooCommerce with WordPress and use plugins to customize your store's functionality.
What Is WooCommerce?
WooCommerce is a WordPress e-commerce plugin. WooCommerce makes it simple to set up and manage an online store. It has an easy deployment process, inventory management, tax management, secure payments, and shipping integration.
WooCommerce Is Functional To Users of Different Levels
WooCommerce provides several useful tools. Examples are order tracking, customer interaction, delivery status notifications, and inventory management.
WooCommerce is a powerful WordPress e-commerce platform that has over 27 million downloads. It runs 99 percent of all WordPress stores because of its capabilities. WooCommerce has a simple learning curve. It's simple to use for inexperienced site owners.
Why Use WooCommerce for Your Online Store?
WooCommerce Is Flexible
WooCommerce, like WordPress, has a rich set of features that can be supplemented with plugins. WooCommerce's modularity enables you to combine and extend its functionality in various ways. It allows retailers to take advantage of thousands of WordPress plugins and themes. Of course, they are plugins for shipping, payments, product handling, and other features.
WooCommerce Can Be a Platform for All Sort of Products
WooCommerce is an adaptable platform. You can develop a website to sell any digital or physical item. You can sell items through WooCommerce in innovative ways, including drop-shipping and creating digital products. WooCommerce is the Swiss Army Knife of e-commerce solutions. It can sell anything from a single digital good to an entire line of tangible goods.
WooCommerce Integrates Seamlessly With WordPress
The WooCommerce WordPress integration is a feature of the WooCommerce plugin. Millions of businesses use WordPress as the underlying software for their websites because it is the best starting point available. It's quick, safe, and easy to use. Integrating your existing WordPress and WooCommerce themes will be a breeze. WooCommerce is a full-featured e-commerce platform that leverages WordPress' long-standing stability and adaptability to power a world-class e-commerce experience for merchants and their customers.
How To Find A Reliable WordPress Delivery Plugin For WooCommerce Shipping?
Many WordPress plugins offer shipping services. But, not all of them can provide the best service for your WooCommerce store. It is critical to select a WordPress delivery plugin with care.
Here are some things to think about when setting up WooCommerce shipping:
1. Wide service options
The number of delivery services provided by a WordPress delivery plugin is one factor to consider when selecting one. The plugin should provide a variety of shipping options to select the best one for your store. It would be preferable to provide real-time quotes to determine the shipping cost.
2. Available customer support to resolve concerns
Another factor to consider is the WordPress delivery plugin's customer support. If you have a problem, there should be someone you can talk to, and customer service should be prepared to help. Because online stores are open 24 hours a day, seven days a week, shipping inquiries can come at any time. You must find a WooCommerce delivery partner who can meet your needs whenever they arise.
3. Fair and good pricing across services
The delivery pricing from the WordPress delivery plugin is also an important consideration. The plugin should be affordable and offer various pricing options to suit your needs. Offering a variety of shipping options to your customers gives them flexibility, which increases their likelihood of completing the purchase.
4. Compatible with WooCommerce
The WordPress delivery plugin you choose must be compatible with WooCommerce. Otherwise, it will not work properly with your store. Make sure to check the plugin's compatibility before you install it.
The WordPress delivery plugin of Transportify can be your partner in setting up shipping in WooCommerce.  We have a wide range of service options, competitive pricing, 24/7 customer service, and WooCommerce compatibility.
What Is the Transportify API Plugin?
The Transportify API plugin is a WordPress delivery plugin that makes shipping products from your WooCommerce store easy. With Transportify API integration, you can set up automated trucking shipping rates, create shipping labels, and track your shipments, all from within WordPress.
Here's how you can install Transportify API Plugin in your WooCommerce store:
| Steps | Description |
| --- | --- |
| Pre-Built Add Ons: | We provide our plugins as pre-built add-ons that let you include Transportify to your eCommerce site in less than 15 minutes. |
| Fully Automated: | The booking procedure is entirely automated after Transportify has been selected as the delivery option. |
| Automatically Dispatched: | Your order will be picked up and taken to the customer by a delivery vehicle on your company's behalf. |
SEE ALSO:
Find Transportify's Shipping Plugin in WordPress
Transportify is an innovative delivery service provider that uses a direct vehicle service to pick up orders from your warehouse and deliver them directly to your customers. We offer a more rapid, flexible, and adaptable service than that available through traditional vehicle delivery.
Use our WordPress delivery plugin to set up WooCommerce shipping, manage, and monitor every order delivery you assign to Transportify. You may set up automated dispatch to have our system select the appropriate size truck for each order. Manual mode can also combine orders into any of our vehicles to save money on shipping.
Perks Of Setting Up Shipping in WooCommerce With Transportify:
Ordering with us is both quick and efficient, especially if you combine orders.
Good prices every day
24/7 customer support
Insurance is inclusive in every delivery
Monthly post-pay
Your Customers Can Ensure That:
Express delivery within the same day or the next day, depending on the type of service availed
Live GPS tracking information
Easy access to hotlines
Professional drivers
Ready to Install Transportify Plugin?
You must be ready to integrate your WooCommerce shop with Transportify. Jumpstart your way to shipping automation and connect with us if you want more information. You may send us an email at business@transportify.com.ph or visit our API website.
| | | |
| --- | --- | --- |
| | or | |
How complicated is it to set up the WordPress delivery plugin of Transportify?
💻 Not complicated at all. It's quite easy. You just need to follow the simple steps on our website. Just like the installation, using the plugin itself is also a breeze. Setting up shipping in WooCommerce using Transportify is one of the best things you will do for your online store.
Why should I use WooCommerce?
💻 WooCommerce is modular and is a popular eCommerce platform for WordPress. It's user-friendly and relatively easy to set up. Plus, it integrates seamlessly with the Transportify plugin. To extend WooCommerce's functions, you may use WordPress plugins. Like WordPress, WooCommerce has a comprehensive range of features that may be bolstered with plugins.WooCommerce's modularity allows you to combine and extend its features in various ways. Thousands of WordPress plugins and themes are available for retailers to take advantage of. Of course, they're also shipping, payment, product handling, and other functionality plugins.