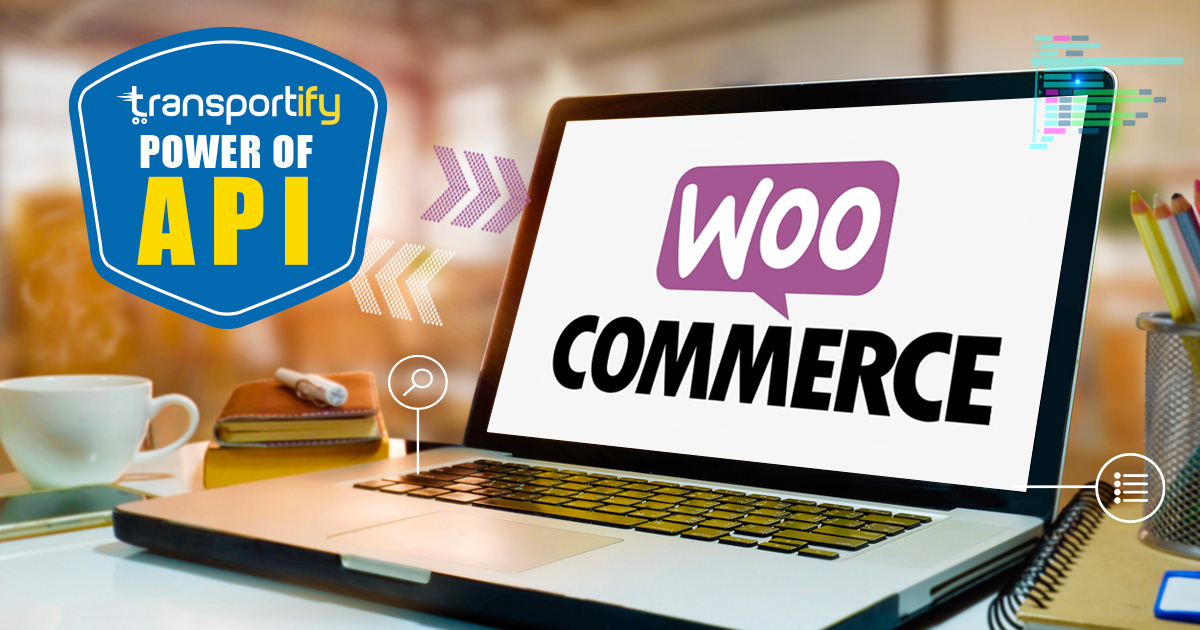 A shipping API can help you to work more efficiently in your business. This is because it helps you to handle and fulfill online orders. Nowadays many businesses have their own website or online store that they run. Using a shipping API will help with the delivery and provide convenience to clients. Transportify is one of the logistics companies in the Philippines that offers a shipping API that has the ability to do WooCommerce integration. This integration aims to offer a seamless system workflow that leads to more efficient logistics operations.
What Is a Shipping API?
The Shipping Application Programming Interface (Shipping API) enables you to link a logistics provider's shipping functionality to your website or e-commerce system. APIs allow your developers to integrate shipping capabilities directly into your business systems or e-commerce sites. A tool like this can be beneficial to your company, especially because speed is one of the most important traits that distinguish online retail businesses.
The table below summarizes Transportify's API integration capabilities.
| Icon | Text | Column 3 |
| --- | --- | --- |
| API Integration | | |
| Get Quote | Create Bookings | Amend Bookings |
| Manage Bookings | Driver Location & ETA | Confirm Delivery |
Reasons To Utilize Shipping API
1. It enables a more efficient workflow.
Integrating shipping API into your e-commerce website can improve business operations considerably. It allows businesses that deliver their goods to have a more efficient order processing procedure. Instead of having multiple staff members handle delivery fulfillment tasks such as inventory management and shipping, you let your customers do all these things through shipping API.
2. It is a good data management tool.
Keeping track of everything from the beginning to the end may be a time-consuming and costly process, but it's important. Shipping API can reduce errors in packing and shipment and ensure that no items are misplaced during transit, saving both time and money. Likewise, the delivery tracking feature saves time and money for both customers and businesses. It also allows you to know when your products have been delivered, which helps firms keep resources efficient and avoid overages in cases or missed deliveries altogether.
3. It adds value to your service levels.
Utilizing a shipping API allows for more carefree operation compared to traditional methods. With APIs providing fast updates any time changes occur, the booking process is much easier since it reduces the lag time between order fulfillment and payment procedures.
SEE ALSO:
WooCommerce in the Philippines
The popularity of WooCommerce is increasing in the Philippines. This is because more Filipino businesses are starting to sell online, and thus, they need an efficient way of running their operations. WooCommerce integration is one of the top choices for businesses because it has several features for those who want to focus on their business and not worry about any technicalities when it comes to setting up an online store. In addition, it offers a variety of features that will help Filipino entrepreneurs start an online business without the hassle.
Online Retail Stores in WooCommerce
In the modern era, most SMEs and big businesses have gone digital with their websites and online stores. This has been a great development in terms of convenience for consumers. Still, it also presents many issues to e-commerce platforms such as WooCommerce when it comes to shipping products from point A (the warehouse or factory) to point B (consumer).
As we all know by now, there are two major types of shipping used nowadays: international and local shipping. The former is defined as transfer between different countries while the latter is only limited to one country. Since each product may require its own package type depending on size and weight, this makes things more complicated than they already were before since shopping carts will need multiple options on delivery services per order, making an e-commerce platform's interface look cluttered. Fortunately, there is a solution to this problem and it comes in the form of a shipping API.
Transportify and WooCommerce Integration
The shipping API offered by Transportify is one of its unique selling points, as it has the ability to integrate seamlessly with other e-commerce platforms such as WooCommerce, EasyCart, OSCommerce, and Magento 1&2. It also works well for those using WordPress websites as delivery plugins because it does not require any coding knowledge whatsoever when setting up.
Transportify e-commerce plugins are designed to increase your service levels from selling to delivery fulfillment. Our e-commerce plugins would only take you a few clicks to install and less than 15 minutes to fully configure before you can start using them. This is how our e-commerce plugin works:
| Steps | Description |
| --- | --- |
| Pre-Built Add Ons: | We provide our plugins as pre-built add-ons that let you include Transportify to your eCommerce site in less than 15 minutes. |
| Fully Automated: | The booking procedure is entirely automated after Transportify has been selected as the delivery option. |
| Automatically Dispatched: | Your order will be picked up and taken to the customer by a delivery vehicle on your company's behalf. |
Automate the collection of your customer's data and eliminate the burden of dealing with multiple orders at once. With this level of automated technology, you can get more organized and gain greater visibility.
Transportify Is a Logistics Company with System Integration Capability
Transportify offers an end-to-end shipping technology that SMEs and  big businesses can integrate into their systems. These solutions are as follows:
1Ecommerce Plugins
We at Transportify support a variety of reputable e-commerce platforms like WooCommerce and Magento 1&2. The installation is simple and completely automated. Once we have our systems together, the plugin can provide your valued consumers with a seamless experience.
2SDK (Software Development Kits)
We also provide software development kits you can deploy to integrate with your current applications seamlessly. It will allow you to improve your procedures considerably. It also means that you will not have to invest a lot of money in new software, and all you have to do is "plug in" to our existing network.
3API (Application Programming Interface)
We can assist you to have a more streamlined operation that runs like clockwork by providing quick and straightforward API integration. We can ensure that you are able to reach your consumers on time, completely automate your supply chain, optimize routes, save time and money, and expedite the shipping process.
Does installation concern you? We have our 24/7 live support to assist you with the installation, non-technical staff that can install and helps you configure, and our business team that will arrange the deal with you. You can always send us your inquiry at business@transportify.com.ph.
| | | |
| --- | --- | --- |
| | or | |
Frequently Asked Questions:
How can a trucking logistics company like Transportify assist a business with WooCommerce integration?
📈 Consumers now expect their goods to be delivered to their doors quickly. To satisfy these customer needs, the company or vendor must schedule and manage deliveries ahead of time. A more efficient and successful technique to do this is to leverage a cutting-edge logistics provider's system integration. By doing so, WooCommerce integration with Transportify's system will work together to process orders coming into your website. The process will be purely automated, thus will relieve your operations from unnecessary workload.
Should I use a shipping API for my business?
📈 It all depends on the circumstances of your company's operations. Most of the time, small and medium enterprises (SMEs) do not want to do WooCommerce integration with Transportify because they do not have the order volume and the system infrastructure to do so – and this is fine. As a result, shipping API WooCommerce integration is ideal for companies and organizations with their own app or website that can connect to the Transportify server. For SMEs or smaller businesses without such assets, Transportify's Corporate Account for Business that offers special benefits would be sufficient.