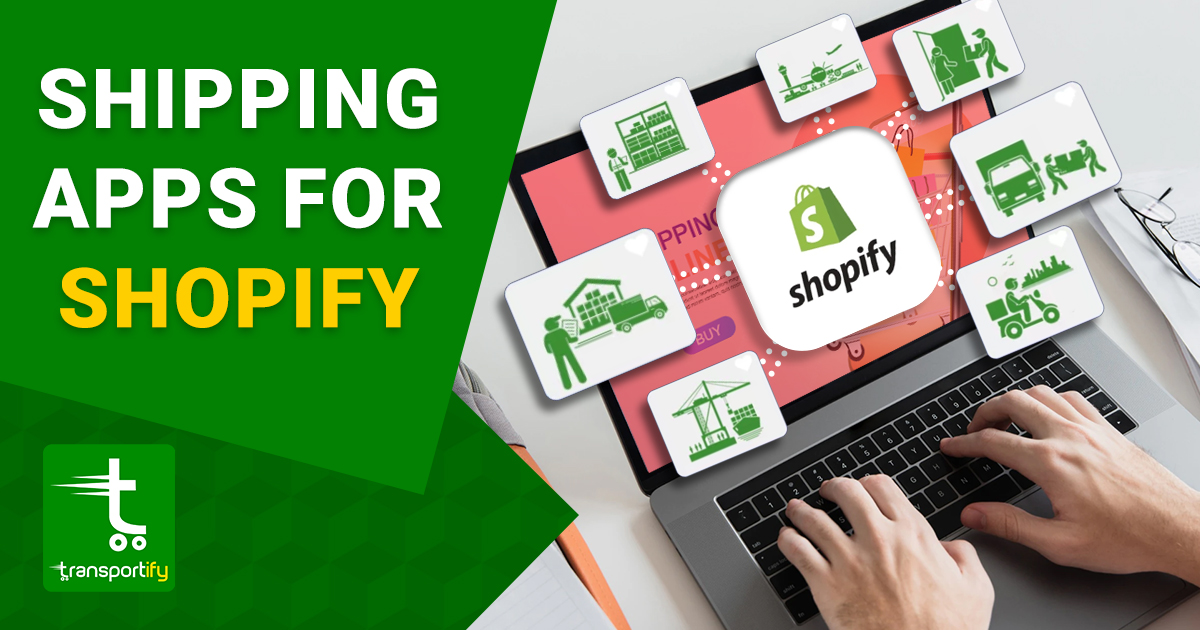 Shopify is a platform for businesses of all sizes to create an online store. It offers users a customizable platform, an easy-to-use checkout process, and a wide range of shipping apps that can help increase your conversion rate. This article will discuss what shipping apps for Shopify and their purpose. Moreover, give light to the rising demand for API delivery in e-commerce fulfillment and online deliveries.
Why Are Apps Important In Shopify?
Shopify is an online platform for selling that allows users to create their online stores. It is popular among small businesses and entrepreneurs because it is easy to use and has many features. One of the most important features of Shopify is the apps. It's highly adaptive and simple to use, with over 6000 apps on the Shopify App Store to personalize the user experience. According to the Shopify website, the platform had 42,000 merchants in 2012, 377,000 in 2016, over a million in 2019, and 1,749,000 in 2020.
Apps are essential in Shopify because they allow store owners to add extra features and functionality to their store. There are apps for everything, from accounting to marketing to shipping. Shipping apps are particularly important because they can automate the shipping process and make it easier for store owners.
There are many shipping apps available for Shopify, one of which is Transportify. These shipping apps all have different features, but they all aim to make the shipping process easier for store owners.
The Commonly Used Type Of Apps in Shopify
There are three types of apps that you can add to your Shopify store: public, custom, and private. Shopify apps can be used to enhance your Shopify admin or to add new features.
Public Apps
There are two types of public apps: listed applications and unlisted applications. The Shopify App Store allows you to download the listed applications. Unlisted applications do not appear in search results or categories in the Shopify App Store; instead, you may get them from the App Store or the developer's website.
Custom apps
Shop owners can use custom apps to extend your online store to other platforms or add functionality to your Shopify admin. Custom apps are unique to your Shopify store and cannot be downloaded from the Shopify App Store.
An external app developer can develop a unique application for you without requiring API access to your store or Shopify admin access. You may install a custom program by clicking an install link supplied by the app's developer.
You can also develop and set up a unique Shopify app in the admin area if you're working with a reputable developer or creating your bespoke software.
Private apps
Only your store can use these apps, which are not available on the Shopify App Store.
If you're working with an app developer that isn't on your Shopify platform, you'll need to grant them API access to your store and admin access. If you don't feel comfortable giving the developer this much access, consider asking them to create a bespoke application for you.
Draft apps
Shopify Partners use draft apps during development, which can only be installed on development stores for testing purposes. Once you've installed a draft app on a development store, moving it to another store is impossible.
Customers can only install Shopify apps after they've been approved or turned into a custom app.
Shipping Apps for Shopify: Simplify and Fasten Fulfillment
Shipping API apps help ecommerce businesses automate their shipping and delivery processes. These apps provide a wide range of features, including order tracking, shipping labels, and package tracking. Shipping apps also offer integrations with popular shipping carriers, making connecting your Shopify store with your preferred shipping provider easy.
Due to the restricted Shopify shipping capabilities, you may need to use a third-party Shopify Shipping app to enhance your shipping on your Shopify shop.
> Advantages of Installing Shipping Apps
There are many advantages of installing shipping apps, some of which include:
You can offer your customers various shipping options and services.
You can automate your shipping process, saving you time and money.
You can integrate your Shopify store with your preferred shipping carrier.
You can automate your shipping process.
You can track your inventory levels in real-time
You can get insights into your shipping data.
What To Expect With API Delivery Apps On Shopify?
API delivery is a process when an app communicates with another app to request or receive data. This type of communication is often used to automate tasks between two apps. For example, you can use API delivery to automatically send customer data from your Shopify store to your shipping carrier's app.
API delivery can be used to simplify and speed up fulfillment for Shopify stores. You can save time and eliminate errors by automating the process of sending data between your Shopify store and your shipping carrier's app. In addition, using API delivery can provide real-time tracking information for orders, so you can keep your customers updated on the status of their orders.
Overall, API delivery for Shopify fulfillment can provide many advantages for store owners and customers.
Your Reliable Public Shipping App in Shopify – Transportify
Regarding e-commerce and online shopping, Shopify is one of the most popular platforms. And when it comes to shipping apps for Shopify, Transportify is one of the most reliable. Transportify is an API shipping app offering many features and advantages for businesses and customers.
| Steps | Description |
| --- | --- |
| Pre-Built Add Ons: | We provide our plugins as pre-built add-ons that let you include Transportify to your eCommerce site in less than 15 minutes. |
| Fully Automated: | The booking procedure is entirely automated after Transportify has been selected as the delivery option. |
| Automatically Dispatched: | Your order will be picked up and taken to the customer by a delivery vehicle on your company's behalf. |
The API and plugin solutions of Transportify is your smart, fast, affordable alternative to last-mile shipping. The app provides an easy-to-use interface, real-time tracking, and automatic dispatch. In addition, the app offers customers a convenient way to track their orders and get alerted when their items have been delivered.
Moreover, Transportify is constantly expanding its service areas in the Philippines. Therefore, you can book their service in Luzon, Visayas, and Mindanao islands.
Expect the following when you install Transportify on your Shopify store:
1Save More On Shipping
Deliver items for less by combining purchases into delivery trucks of every size. Check out the 4-wheeled and 6-wheeled vehicles and trucks of Transportify below:
Vehicle Type
Dimensions/
Weight Limits
Base Price
(Metro Manila)
Base Price
(Outside Metro Manila)
Base Price
(Visayas/Mindanao)
Wing Van 
32 to 40 x 7.8 x 7.8 ft
12000kg to 28000kg
7500 PHP
6500 PHP
6500 PHP
6w Fwd Truck
18 x 6 x 7 ft
7000kg
4850 PHP
4850 PHP
N/A
Closed Van
10 to 14 x 6 x 6 ft
2000kg to 4000kg
1800 PHP
1450 PHP
1450 PHP
Open Truck
10 to 21 x 6 ft x open
2000kg and 7000kg
2300 PHP
1950 PHP
N/A
Mini Dump Truck
10 x 6 ft x open
2000kg
1500 PHP
1200 PHP
N/A
L300/Van
8 x 4.5 x 4.5 ft
1000kg
430 PHP
330 PHP
310 PHP
Small Pickup
5 x 5 ft x open
1000kg
310 PHP
250 PHP
220 PHP
Light Van
5.5 x 3.8 x 3.8 ft
600kg
250 PHP
192 PHP
225 PHP
MPV/SUV
5 x 3.2 x 2.8 ft
200kg
160 PHP
130 PHP
140 PHP
Sedan
3.5 x 2 x 2.5 ft
200kg
140 PHP
110 PHP
120 PHP
2Send Faster with Live Tracking
Our next-generation direct door-to-door deliveries enhance speed, minimize mistakes, and provide live map tracking of the whole route.
SEE ALSO:
3Business Oriented Services
Get control over your delivery location and other shipping information. You'll get real-time online map tracking for you and your customers, 24/7 CS assistance, up to 3 million cargo insurance, and monthly post-payment.
| | | |
| --- | --- | --- |
| | or | |
Frequently Asked Questions:
What are the types of apps on Shopify?
💻 Shopify has three types of apps: public, private, and custom. Public apps are available to anyone who has a Shopify account. Private apps are only available to merchants the app developer has invited. Finally, custom apps are built specifically for one merchant.
What are the advantages of using API delivery?
💻 API delivery can simplify and speed up fulfillment for Shopify stores. You can save time and eliminate errors by automating the process of sending data between your Shopify store and your shipping carrier's app. In addition, using API delivery can provide real-time tracking information for orders, so you can keep your customers updated on the status of their orders.