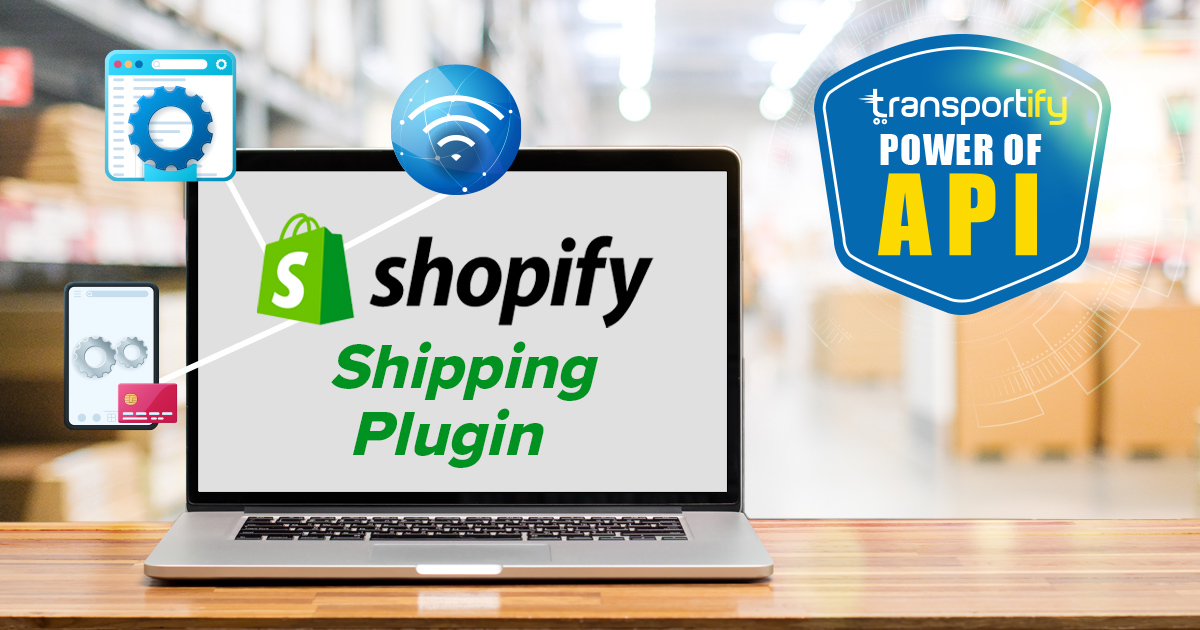 The Philippines has a robust e-commerce sector, and Shopify is one of the most popular platforms. It supports businesses in various industries, from clothing, cosmetics, and food. In today's modern world, it's no surprise that customers prefer to do more online shopping. It's convenient, fast, and easy to find exactly what you're looking for with a few clicks. This trend will continue to grow, so businesses need to have an online presence. As their operations expand, these companies should recognize the significant benefits that a shipping plugin can provide. Continue reading to learn about the Transportify Shopify shipping plugin.
What Is Shopify?
Shopify is a platform that allows businesses to create their online stores. It's simple to use, has a large range of capabilities, and is one of the most popular e-commerce platforms in the world.
In 2004, Shopify was founded in Ottawa, Canada. It is now one of the leading e-commerce platforms, with more than 500,000 merchants using it to run their businesses. And many of these businesses are from the Philippines.
Shopify has been a boon for Philippine online businesses as it provides a user-friendly platform to sell products online. With the release of the Transportify API Shopify shipping plugin, these businesses now have access to better shipping solutions that aren't too expensive while still providing professional delivery services.
The Popularity of Shopify in the Philippines
Shopify is one of the most popular e-commerce platforms in the Philippines. Shopify is used by many enterprises, ranging from tiny mom-and-pop shops to large corporations, to sell their items online. In 2022 Q1, Shopify stores in the Philippines rose 9.3% quarter over quarter and 48% year over year.
According to Storeleads data, the following are the major industries operating in Shopify Philippines:
23.9% for Clothing
16.8% for Food & Beverages
14.3% of Home, Living, and Garden
12.8% of for Beauty & Wellness
The Importance of Shipping Plugins for E-commerce Companies
Shopify shipping plugin is essential as it enables businesses to automate the shipping process. This will help businesses save time and money while enhancing the customer experience. There are many shipping plugins on Shopify, but not all can provide the same level of service.
Shipping plugins can help you…
Save operational expenses for long term
There are many advantages of using an e-commerce shipping plugin like Transportify API. For one, Transportify API can save you a lot of money in the long run. Traditional shipping methods can be quite costly, especially if shipping across islands. With an e-commerce shipping plugin, you can get discounts on shipping rates. As a result, saving you a lot of money in the long run.
Save time and relieve you from the hassle of manual work
Another advantage of using an e-commerce shipping plugin is saving you time. Traditional shipping methods need you to visit hubs and warehouses to drop off your package. With an e-commerce shipping plugin, you can simply schedule a pick-up, and the driver will come to you. This can save you a lot of time, especially if you are shipping multiple packages.
Provide crucial real-time information for a better customer experience
Finally, an e-commerce shipping plugin can provide tracking information. This is important for both the customer and the seller. The customer can track their package, and the seller can track the package to ensure timely delivery. This information can help prevent problems with lost or delayed packages.
What is Transportify Plugin for Shopify?
More than the app-based nature of Transportify, our technology-driven logistics company has taken steps to better help e-commerce businesses with our Shopify shipping plugin.
Transportify e-commerce plugins are intended to help you improve your service levels from selling to delivery fulfillment. Our e-commerce plugins would only need a few clicks to install and less than 15 minutes to get up and running. To better understand, this is how our e-commerce plugin can be used:
| Steps | Description |
| --- | --- |
| Pre-Built Add Ons: | We provide our plugins as pre-built add-ons that let you include Transportify to your eCommerce site in less than 15 minutes. |
| Fully Automated: | The booking procedure is entirely automated after Transportify has been selected as the delivery option. |
| Automatically Dispatched: | Your order will be picked up and taken to the customer by a delivery vehicle on your company's behalf. |
Automate the collection of your client's information and ease the stress of dealing with many orders at once. You will be more organized and have greater visibility with this level of automated technology.
SEE ALSO:
Benefits of Using Shopify Shipping Plugin of Transportify
1. Transparent pricing based on provided data
You and your customers can enjoy the same low-cost delivery fees you usually do in the app. The system is expected to provide you with pricing based on the distance, vehicle, and extra service. This is crucial. After all, you don't want extra costs only because your order fulfillment process has become automated.
2. 24/7 customer service availability
Customers can visit your website at any time of day or night. Don't fret if you have special booking concerns at these times because Transportify's customer service is available 24 hours a day. We are ready to respond to customers' questions and booking configurations.
3. Extra service for added value on your delivery
Anything may be found and purchased online, thanks to the internet. Businesses sell plants, furniture, computers, clothing, and other items. This means that you may now purchase bigger or heavier products online. It would be more convenient if such deliveries could be provided with assistance from helper/s. Transportify's ability to provide extra services to its clients makes it possible.
4. Fulfill orders at speed
Shopify shipping plugin can help speed the order delivery because it's automated. With this shipping plugin, you can schedule a pick-up, and the driver will come to you. This can save you a lot of time, especially if there are high demands.
Transportify's API Capabilities
Transportify is a shipping technology businesses may use to connect to their systems. Aside from the Shopify shipping plugin, here are other solutions:
SDK (Software Development Kits)
We also provide software development kits that you may use to seamlessly connect your existing applications. Having this kind of software will allow you to considerably enhance your methods. It also implies that you won't have to spend a lot of money on new programming, and all you have to do is connect it to our current network.
API (Application Programming Interface)
With quick and simple API integration, we can assist you in developing a more efficient and running business. We can ensure that you can reach out to your customers on time, completely automate your supply chain, optimize routes, save time and money, and expedite delivery.
Ready to integrate with us? We have a team of non-technical personnel who can install and configure your system. We also have our 24/7 live support to assist you with the installation. Our company team will work with you on the transaction. You may send us an email to business@transportify.com.ph if you have any questions.
| | | |
| --- | --- | --- |
| | or | |
Frequently Asked Questions:
What are the benefits of using a shipping plugin?
💻 There are many benefits of using a shipping plugin for Shopify. Perhaps the most obvious benefit is saving you time and money on shipping costs. A good shipping plugin will also provide tracking information to keep an eye on your shipments, and some even offer customer support if there are any issues with your order.
What businesses can use Transportify's Shopify shipping plugin in the Philippines?
💻 Transportify API's Shopify shipping plugin is the perfect solution for businesses in the Philippines who rely on Shopify to sell their products. With Transportify API, businesses can now access better shipping solutions that won't break the bank but still provide professional delivery services. Shopify's top businesses in the Philippines are clothing, food & beverages, home & living, and beauty.
What is Shopify?
💻 Shopify is a commerce platform that allows you to open an online store without prior experience. It has a user-friendly interface, a simple checkout process, and several capabilities. In recent years, Shopify has become one of the most popular eCommerce platforms, and it is utilized by enterprises in a wide range of businesses. One of the reasons Shopify is so popular is because it offers a lot of flexibility. You can use Shopify to sell physical goods, digital products, and services.