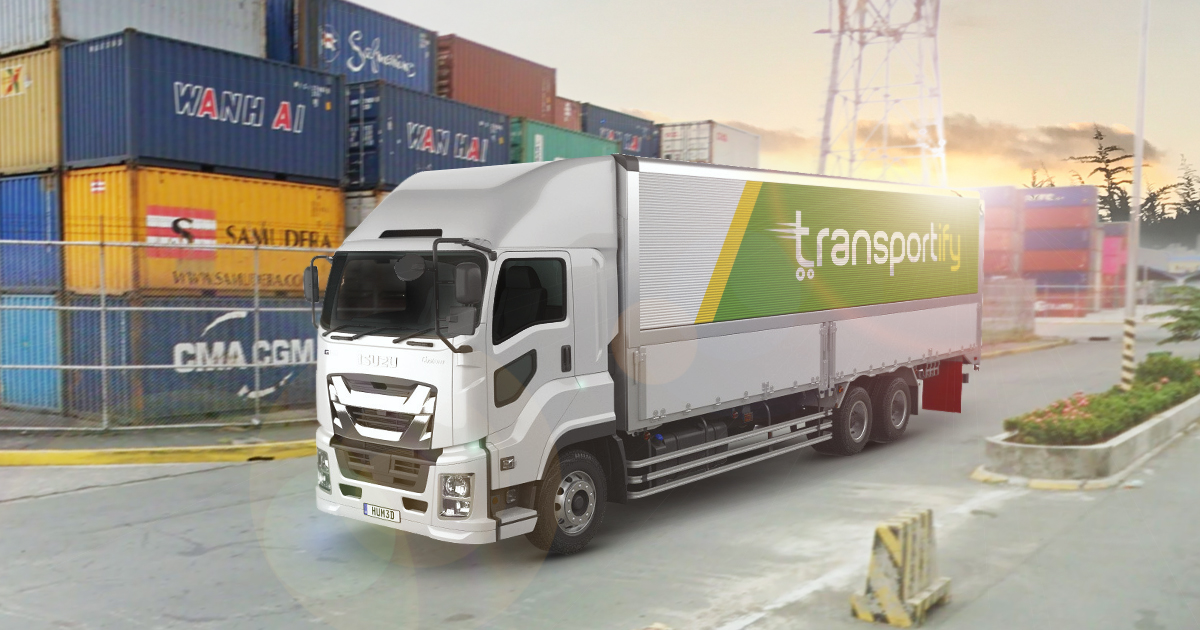 Transport logistics is a popular term, though one that is not especially well defined. In this article, we are going to break down the terminology for a better understanding and then focus on the main components of the transport and logistics delivery, including the supply chain, so that we can deliver a thorough overview of what "transport logistics" truly means. Read through our whole article, or you may skip to the part you need.
What Does Transport Logistics Mean?
Transport, as we know, is to take or move goods from one place to another by means of a vehicle. It is the physical or 'kinetic' function of the supply chain.
Delivery logistics is the detailed coordination of a complex operation involving many people, facilities, and supplies. So logistics delivery is the lubricant in the supply chain that enables it to keep running smoothly.
The combination of the two terms includes all delivery operations from sourcing raw materials, delivering them to the production plant up to moving the finished products to warehouse or distribution centers. Transport logistics is an integral process of every business because it is needed in day-to-day operations.
Looking at Transportation and Logistics as a Metaphor
The use of metaphor is always an effective way of helping people to understand a concept better, which is why we are going to use one today to describe transportation & delivery logistics.
Think of transport and logistics delivery as going on holiday. You must figure out the most effective means of getting from home to the poolside abroad.
You could catch a plane, although you must consider the cost of flights. If you don't wish to layover in another country in "People warehousing" and catch two separate flights, a direct flight will cost you more.
You must also consider the personal restrictions that come with flying. For example, if you're a pregnant woman after 36 weeks into your term, it will not be safe for you to fly, so another mode of transportation will be required.
What about the train? It's cheaper, but it will invariably take longer, especially with everyone else getting off at various other stops—not so dissimilar to LTL (less-than-load) truck delivery.
Then there is the administrative factor. How much work goes into arranging your transportation? What about once you touch down in the country, how will you get to your hotel?
This should demonstrate the complexity of transport and logistics delivery and just how much goes into it. Let's have a look at the 7 R's of delivery logistics for further analysis:
The 7 R's of Logistics
The Transportation and Logistics industry is built upon the 7 R's as listed below. Be sure to check out the next few blog posts by Transportify, where we will explore these in greater depth.
1The Right Product: What should you be selling? Will the products be safe and appropriate for mass distribution?
2The Right Quantity: What are your optimal production levels? Can you meet the demand / is there enough?
3The Right Condition: Will you be able to deliver the perfect condition to your customers?
4The Right Place: How easily can you deliver said products to the right place?
5The Right Time: Can you meet the increasingly high demand for speed on delivery?
6The Right Customer: Who is the ideal customer?
7The Right Price: With all of these combined, how much will it cost, end to end?
Transportation VS Logistics
Here's another metaphor: Look at Transportation as the driver and delivery logistics as the vehicle itself. Transportation is simply the mode to execute the planning, moving the product from A to B. Logistics delivery on the other hand, makes it all possible, factoring in the following:
Product packaging
Containerisation
Documentation & Insurance
Storage (warehousing etc.)
Regulatory rules (importing & exporting)
Choosing the appropriate freight class (TL / LTL, etc.)
Managing & maintaining vendor and partner relationships
Risk mitigation
With all that in mind, the logistics 'vehicle' allows the transportation 'driver,' to deliver the goods to the desired destination on time and in the appropriate condition.
It is common for businesses to outsource their transportation needs whilst managing the delivery logistics aspect in-house—and vice-versa. However, most modern businesses are now looking to outsource all transport and logistics services simply needs to third-party logistics companies for the sake of saving time and money,
With supply chain management, route-mapping software, and a wealth of lasting relationships with the appropriate international regulatory parties, it's almost always so much more beneficial to use a dedicated third-party logistics (3PL) provider, as opposed to involving the entire functionality within your own business.
Getting the Most Out of Your Transport and Logistics Services
For businesses highly dependent on delivery logistics features, understanding how to maximize your transport and logistics services can get you far in the competition. And one key to success in transport and logistics services is identifying the middle ground between efficiency and cost. And only the biggest and most successful companies are able to understand these. Below are our tips on becoming successful in the transport and logistics services delivery industry. Refer to the table below for a quick reference for our services.
Vehicle Type
Dimensions/
Weight Limits
Base Price


(Metro Manila)

Base Price


(Outside Metro Manila)

Base Price


(Visayas/Mindanao)

Wing Van 

32 to 40 x 7.8 x 7.8 ft




12000kg to 28000kg

7500 PHP

6500 PHP

6500 PHP

6w Fwd Truck

18 x 6 x 7 ft




7000kg

4850 PHP

4850 PHP

4850 PHP

Closed Van

10 to 14 x 6 x 6 ft




2000kg to 4000kg

1800 PHP

1450 PHP

1450 PHP

Open Truck

10 to 21 x 6 ft x open




2000kg and 7000kg

2300 PHP

1950 PHP

N/A

L300/Van

8 x 4.5 x 4.5 ft




1000kg

430 PHP

330 PHP

310 PHP

Small Pickup

5 x 5 ft x open




1000kg

310 PHP

250 PHP

220 PHP

Light Van

5.5 x 3.8 x 3.8 ft




600kg

250 PHP

192 PHP

225 PHP

MPV/SUV

5 x 3.2 x 2.8 ft




200kg

160 PHP

130 PHP

140 PHP

Sedan

3.5 x 2 x 2.5 ft




200kg

140 PHP

110 PHP

120 PHP
Minimizing Transportation Costs
One of the simplest things to minimize your transport and logistics services costs is to remove the unnecessary activities relating to it. Examples are looking for suppliers closer to where to process or manufacture your products. Another is being smart in your supply chain by consolidating shipments and reducing the number of trips the materials go through. Keep in mind that most of the parts you are eliminating are considered non-value-added labor costs.
Automate your logistics
Tracking and tracing your shipments is a necessity in the transport and logistics industry nowadays. It is important to know where your delivery is so that you, as a manager, can anticipate and decide fast on changes that are crucial to your operations. And having a record of the delivery tracking can help you identify the areas or problems that need to be addressed. Because timing is the most important factor in transport and logistics services.
Finding yourself a transport and logistics services provider
Transportify not only promotes itself as a leading logistics company, but the core competency of our services is to have your shipping costs in check. It is the role of Transportify as a cargo company for pick up and delivery to make sure that your business will make it to the destination safely. Most of our delivery services can be availed through less-than-truckload. But this is also your chance to maximize each shipment and save yourself from unnecessary transportation expenses.
If you are interested in exploring our transportation & logistics services, then please feel free to contact Transportify today at your convenience.
| | | |
| --- | --- | --- |
| | or | |
What is transport logistics?
🚚 Transport logistics is a combination of two important terms in supply chain management. By combining the two words, it means all the factors to consider from the starting point up to the end. Transport and logistics services like Transportify can help your business grow by providing you your trucking needs. With the most competitive prices in the market today, upgrade your business and get ahead among your competitors.
What is the difference between transportation and logistics?
🚚 In layman's term transportation is defined as the moving of products or services from one place to a desired location. While logistics is a broader term which is defined as the coordination of several processes and systems of people, facilities, and supplies. Both terms supplement each other especially in business processes. Transportify is one of your trusted transportation and logistics delivery services that can help your business reach its fullest potential.