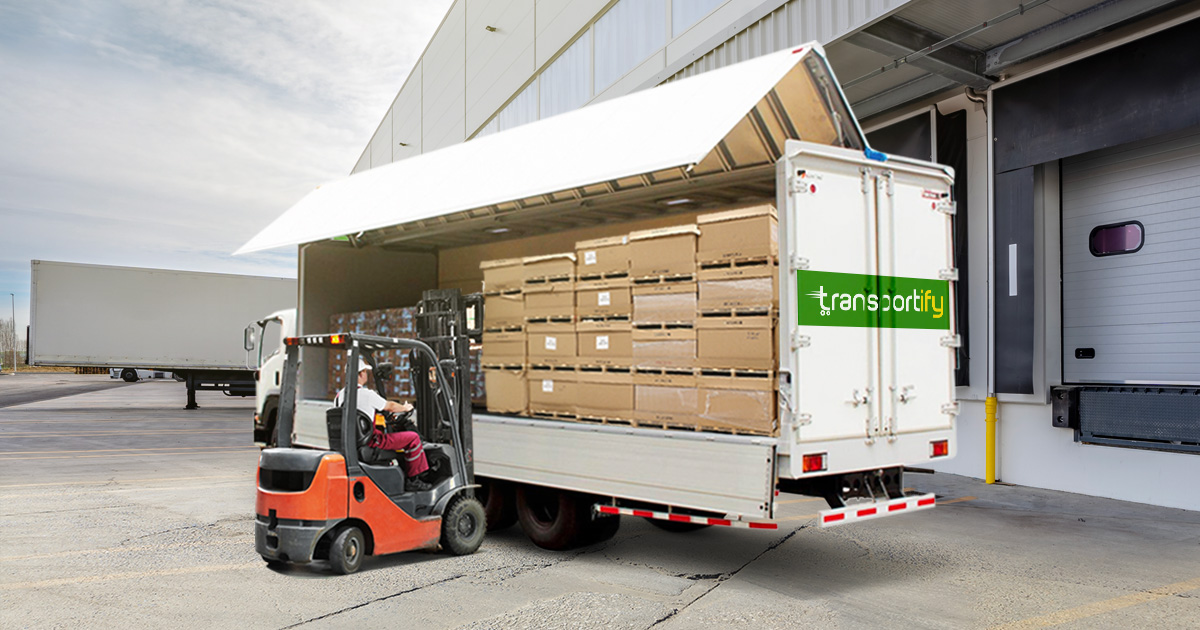 When it comes to finding the right cargo delivery service for you, the first question that you would likely want to ask is, how much can you ship on my behalf? Well, here at Transportify, that question depends on how much you need shipping! Whilst the largest vehicle that we provide is a 10 wheeler wing van, there isn't a limit to how many we can provide you with (within reason of course). So, the fact that the average 10-wheeler can carry an average of 12-15 tons, should give you a good idea as to how many trucks you're going to need to handle your deliveries.
If 12-15 tons is enough to handle your requirements, then our wing van for rent service will be perfect for you! If you visit our trucking service page you will discover that we offer access to cities across mainland Luzon and some key cities of Visayas and Mindanao at affordable all-in prices for each city-to-city route.
How Much Are 12-15 Tons in Terms of Volume?
Volume-wise, you're looking at approximately 55 cm. Again, that might not be terribly helpful, so we will break that down into how many standard size pallets can fit inside.
Standard pallet: 48" x 40"
Second standard pallet: 48" x 48"
Your standard 10 wheeler wing van is 7.8ft in height and width. Now, at 48" x 40", you can comfortably fit x2 pallets in lengthways, at x8 deep (total, 16 pallets covering the surface). Depending on what you're shipping, you can stack these pallets on top of each other, giving you a significant amount of space. Even if you were to stack one on top of the other, that's a total of 32 standard pallets in a 10 wheeler wing van for truck transportation.
Please refer to the table below for capacity and pricing:
Wing Van Features
Details
Vehicle Type and Rate
Regular 10w (32ft, 12tons): 7000 PHP
Extra Load (32ft, 15tons): 7400 PHP
Extra Load (32ft, 20tons): 9150 PHP
Extra Load (32ft, 25tons): 11200 PHP
Extra Load (40ft, 28tons): 11700 PHP
Booking Lead Time
Wing Van 32ft = 4 Hours
Wing Van 40ft = 12 hours
Extra Helper
1 Extra helper already included



450 PHP for Second Extra Helper

Loading and Unloading
Driver and extra helper must load
and unload within reasonable and
humane expectations.
Toll fees and Parking
The driver may request for
reimbursement of tolls and
parking expenses if your
desired route includes
such expenses.
Road Restrictions
Prohibited from selected roads
in Metro Manila from 6am to 10am
and 5pm to 10pm every day
except Sundays and holidays.
Loading and unloading
The beautiful thing about a 10 wheeler wing van is the "wing" aspect of the truck. This makes the loading and unloading process a-thousand times easier. Can you imagine loading 32 pallets into the back of a truck? Pushing one in after another? It would take forever. However, with the wing-access aspect of the 10-wheeler, you can drive the forklift alongside the truck, and simply place the pallet directly into the back without having to slide it all the way. Not only will this save you a significant amount of time, but energy as well (stacked pallets are deceivingly heavy).
With a cargo service like this, when your products arrive at the desired destination, the wing-van aspect will allow the workers on the receiving end to unload the products with great ease and speed, thus being able to move the individual items on with greater fluidity.
SEE ALSO
What Are the Advantages of Hiring a 10-Wheeler Wing Van From Freight Delivery Companies?
Truck transportation, such as 10 wheeler wing van, is the most commonly used vehicles for freight and cargo transport. Though there are other modes of transport for large freight volumes for long distances, consumers agree that a 10 wheeler wing van from heavy freight delivery companies will remain the most sought mode of freight transportation for many years to come.
To give you an insight into the benefits of wing vans from
freight delivery companies, here's a further explanation of why a wing van can help your business more in terms of large volume shipments.
Competent Solution for Short and Long Distance Routes
Although a 10 wheeler wing van can cause more pollution than smaller vehicles, wing van transportation from freight delivery companies is the most appropriate logistics solution for short and long-distance routes, especially if you're going to ship a large volume of products and goods. The loading and unloading of products and goods can be manageable compared to railway transportation or smaller vehicles; thus, minimizing the handling time and enabling your products and goods to reach your consumer fast.
Since a 10-wheeler wing van transportation from freight delivery companies are more effective compared to other transport vehicles, it remains as one of the fastest logistics solutions for corporations and large businesses. To put it simply, freight is moved directly from location A to location B without any changes in the transportation process, as can be similar to the other mode of transport.
Moreover, vehicles can drive in any kind of road, despite the current weather condition or seasonal changes. In a country like the Philippines, floods and heavy rainfalls are expected, and a wing van is an appealing benefit for businesses.
Lastly, a wing van from freight delivery companies is more reliable when it comes to unexpected shipment delays. Indeed, a wing van vehicle has more facilities to offer in order to manage the required transportation schedules. This enables them to prioritize more the time and location schedule in the shipping contract.
Versatility in Roadway Transport
Truck transportation provides excellent versatility since there are tons of roadway transportation solutions. TL transport, bulk transport, LTL transport, and other courier services are just a few samples. All of these logistics solutions able roadway transportation through trucks by providing a variety of services, ones that are being utilized to anything and all needs.
Flexibility
The edge of truck transportation from freight delivery and logistics companies compared to smaller vehicles is flexibility. Regardless of the weather, loading, and unloading of products and goods, the ability to adapt to any roadway condition can definitely satisfy all of your trucking service and freight logistics needs. This could never be true, as truck transportation continuously uses technological enhancements, which make freight delivery companies more efficient when delivering your shipment. This technology has these freight delivery companies outstanding logistical advances, especially when it comes to organization and communication. The last essential role of wing van transportation is that businesses are put in direct contact with the transporters who will provide advice and aid in your decision-making process as it relates to the overall transport.
Conclusion
All in all, the 10 wheeler wing van is one of the most effective modes of cargo service one could ask for, which is why there are used far and wide across the world. They will offer you a sufficient amount of space to handle your delivery requirements, and as mentioned above, can be loaded and unloaded with great efficiency. Should 12-15 tons be enough capacity for you, and you would like to further explore our services, simply contact us today for more information.
| | | |
| --- | --- | --- |
| | or | |
Frequently Asked Questions:
Does availing a 10 wheeler wing van logistics service is practical for my business?
? It depends. If you're a business owner that ships tons of products and goods daily, weekly, or monthly, then a truck transportation service will benefit your business in terms of expenses and profit. Moreover, it is an ideal logistics service for a large volume of orders, bulk, and big products. However, if you're a small business owner that doesn't ship shipments in bulk and large sizes, then it is not appropriate for you to avail of this kind of logistics solution.
Which freight delivery companies utilize a 10-wheeler wing van for deliveries?
? There are tons of logistics companies here in the Philippine, and most of them use large vehicles for transport. However, not all of them are utilizing a 10-wheeler wing van for cargos and shipments. But here in Transportify, we offer different kinds of vehicles for you to use, one of these is a 10-wheeler truck that can cater to all of your logistics needs, especially for large and bulk shipments. Moreover, we offer a customized trucking service for your freight, simply download our on-demand delivery app, book for delivery, and choose your preferred vehicle, time, location, and date.