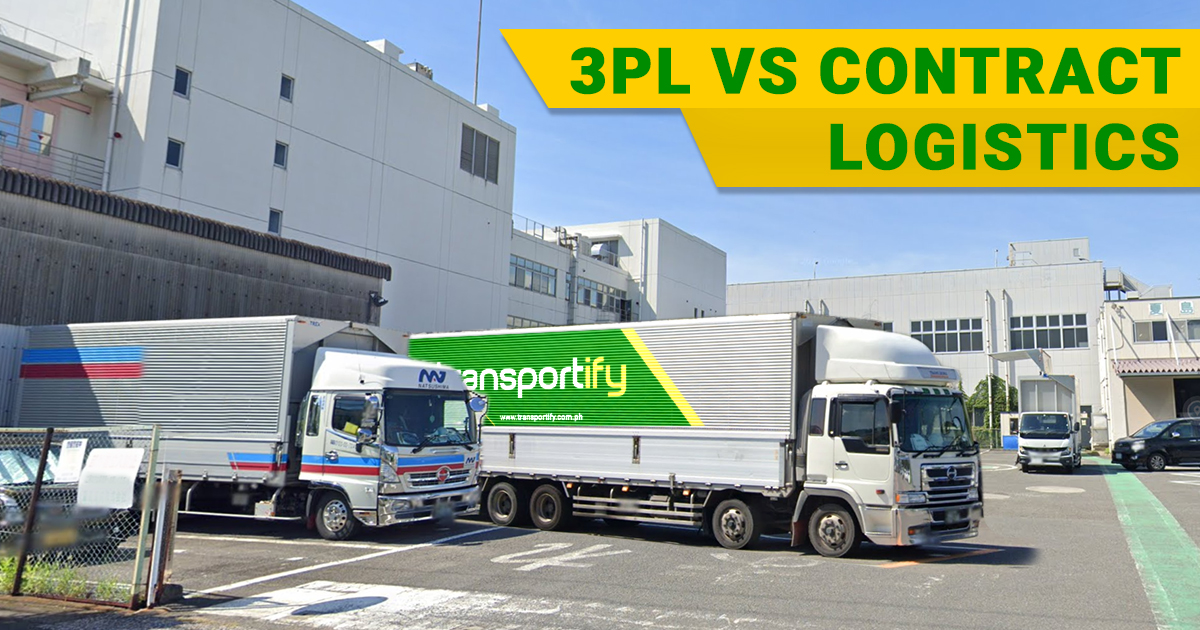 Third party logistics (3PL) and contract logistics are two distinct services that help organizations manage their supply chain needs. Each service offers different benefits for businesses, so it is important to understand the differences between them to make an informed decision about which solution is best for your company. Learn about them in this article!
What Is A 3PL and What Services Do They Provide?
Third-party logistics providers is a type of outsourcing companies that manage a business' logistical needs. Their services usually include transportation, warehousing, and inventory. There are two main types of third-party logistics providers: asset-based and non-asset-based. Asset-based 3PLs own their fleet of trucks and warehouses. In contrast, non-asset-based 3PLs use the assets of their clients or other third parties.
3PL providers enable businesses to save money by outsourcing their logistics operations to one company. They also usually have developed relationships with truckers and fleets so that they can offer lower shipping rates.
What Is Contract Logistics and What Services Does It Include?
Contract logistics is a form of logistics that entails outsourcing a specific aspect of an organization's supply chain to a third-party operator. Contract logistics providers offer a wide range of services that can be customized to meet the specific needs of their clients. These services include transportation management, warehousing and distribution, inventory management, order fulfillment, and supply chain management.
A good contract logistics service can be key to maintaining or improving your organization's competitiveness. Organizational staff can focus on other, more important business duties if the management of their company's supply chain is outsourced. In our current era of intense business competition, having a reliable and cost-effective supply chain crucial to any organization's success.
How Are 3PL Providers and Contract Logistics Similar and Different?
3PL and how important contract logistics in SCM are similar in that they offer outsourced logistics services. However, there are some key differences between the two.
3PLs offer a broader range of services, including transportation, warehousing, and even some portion of the manufacturing process. Contract logistics providers tend to focus narrowly on transportation and warehousing services.
Contract logistics providers often work with a single client, while 3PL providers work with multiple clients.
The 3PL and contract logistics providers are two very different sets of companies. They offer very different types of services. While 3PL providers are more like generalists, offering a wide range of services, contract logistics specialists are focused on a few key areas.
3PL or Contact Logistics: Which Is Best for Your Company?
As any business owner knows, logistics can be a complex and time-consuming undertaking. There are many options for companies that don't have the time or resources to manage their logistics. There are two main options: a third-party logistics (3PL) provider or a contract logistics company. Which one is right for your business?
Use 3PL If…
Third-party logistics providers offer a comprehensive range of services, from transportation and warehousing to order fulfillment and tracking. They are a good choice for businesses that need a full-service solution but don't have the internal capacity to manage logistics.
Use Contract Logistics If…
On the other hand, contract logistics companies specialize in specific aspects of the supply chain, such as transportation or warehousing. They are a good option for businesses with the internal resources to manage some aspects of their logistics but need help.
So, which option is right for your business? It depends on your specific needs and resources. If you're unsure which way to go, it's best to consult a logistics expert who can help you assess your needs and find the best solution for your business.
Pros and Cons of Hiring a 3PL or Contract Logistics Company
When a business is considering using a third party logistics (3PL) provider or contract logistics company, there are a few key factors to consider.
Assess Your Logistics Needs and Frequency of Use
First, it is important to consider the company's specific needs and whether a 3PL or contract company would be a better fit. For example, a contract company may be the better option if the company is looking for a long-term partner to manage its logistics needs. On the other hand, if the company only needs occasional assistance with specific tasks, such as shipping products to customers, a 3PL provider may be a better choice.
Check Your Budget
It is also important to consider the costs of using either service. Contract companies tend to be more expensive than 3PL providers, but they can also offer more comprehensive services.
Always Research About The Company
Finally, it is worth considering the reputation of both types of companies before making a decision. There are many reputable 3PL providers and contract companies out there, but some have a less-than-stellar reputation. Research in advance can help ensure that the company chooses a reputable and reliable partner.
Tips for Choosing the Best 3PL or Contract Logistics Company for Your Company
Every business is different, and as a result, there is no one-size-fits-all solution when it comes to choosing a third party logistics (3PL) or contract logistics company. However, some important factors will help you choose the right provider for your business.
You need to consider your specific needs and requirements. What type of services do you need? What are your shipping deadlines? How much volume do you need to ship? Once you have a good understanding of your needs, you can start to compare providers.
Look for companies with experience in your industry and offer your needed services. Be sure to get quotes from several companies to compare prices and services.
Finally, make sure to read the fine print before signing any contracts. By choosing the right 3PL or contract logistics company for your business, you can ensure that your shipping needs are met cost-effectively and efficiently.
SEE ALSO
Prepare Ahead for Better Business Logistics in 2023!
After reading this blog post, you should understand what 3PL providers and contract logistics companies are and what services they offer. You should also know the similarities and differences between the two types of businesses. If you're trying to decide which option is right for your business, consider the pros and cons of each option before making your final decision. And finally, when choosing either a 3PL provider or contract logistics company, be sure to do your research and choose a company that will best fit the needs of your business.

Business Program
Services
Program Features
Live Support

Open 24/7

Prepay

Available

Postpay with Monthly Invoicing

Available

Destinations

A total of 16 destinations can be added in every booking

COD/POD
COD + POD
2.50% of invoice
Min of 80 PHP
(Flat Fee/Booking)
POD Only
80 PHP for ≤ 3 destinations
160 PHP for ≤ 10 destinations
200 PHP for ≤ 15 destinations
Insurance and Warranty

Up to 3 million PHP coverage from OONA Insurance

Nationwide Service Area

Available




Interisland and Same Day Trucking in Luzon, Visayas, and Mindanao

Business Web Dashboard

Team Account Management Customized Reports
Get ahead of your competition, and start using Transportify for your deliveries in 2023. With our wide range of trucks and nationwide drivers, you'll be able to fulfill orders smoothly and efficiently. Plus, we cover all of Luzon, Visayas,and Mindanao!
| | | |
| --- | --- | --- |
| | or | |
Frequently Asked Questions:
What are the differences between 3pl and contract logistics?
🚚 The primary difference between 3PL and contract logistics is the level of involvement in the delivery process. A 3PL company generally provides a wide range of services, such as warehousing, transportation management, inventory control, order fulfillment, and more. Contract logistics providers typically offer specialized services to address specific needs within a supply chain.
When should businesses consider outsourcing their logistics?
🚚 The answer to this question depends on the needs of the business. Outsourcing could be an effective solution if a company is overwhelmed by customer demand or its existing logistics team cannot keep up with the workload. Outsourcing can also help companies reduce costs and improve efficiency. Additionally, businesses that want to expand into new markets may find that working with a third-party logistics provider helps them manage the complexity of international shipments. Ultimately, businesses should consider outsourcing logistics to help them meet their goals for growth and profitability. Working with the right partner can offer the expertise and resources needed to deliver cost savings, increased efficiency, and improved customer service.