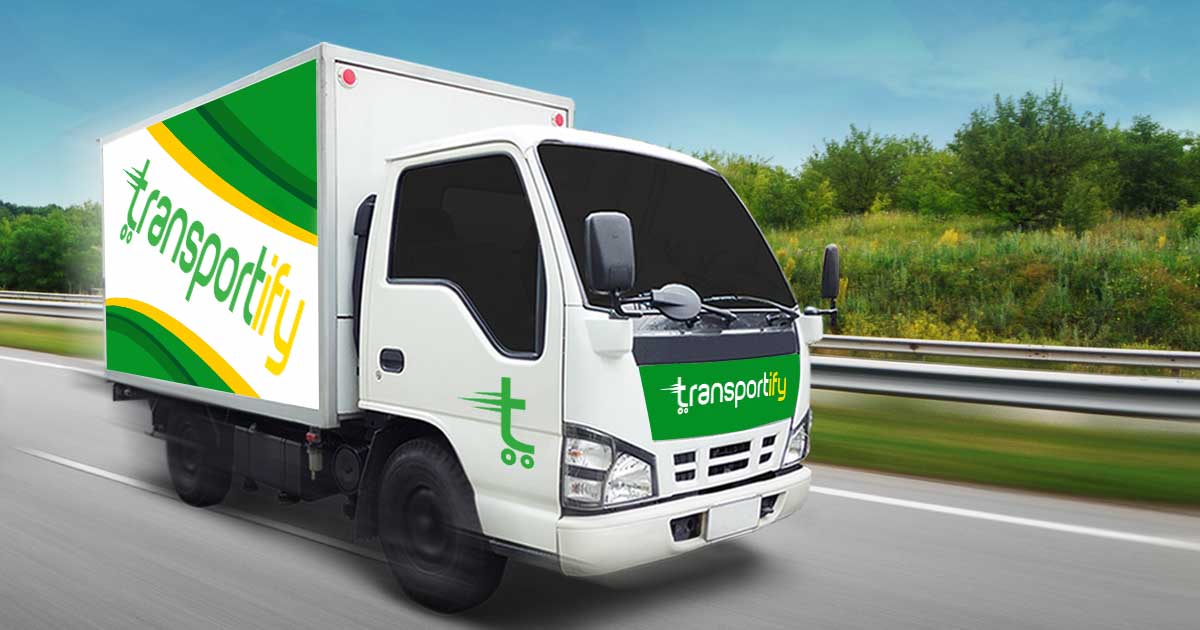 Here at Transportify, we take great pride in running a tight operation and doing everything that we can to reduce our overall carbon footprint. One of the ways that we do this is by offering other businesses the opportunity to use us exclusively for their logistics services requirements.
In this way, it allows them to de-fleet their vehicles by using our delivery truck rental service, thus reducing their carbon footprint, and as a result, vicariously reduces our own.
So, if you'd like to do your part for the environment, and your conscious about the impact that your business has, then you should certainly consider Transportify as your third party logistics provider.
But what is it about Transportify that is so worthwhile? Well, read on to find out more!
What Are The Benefits of Using Transportify's Truck Rental Logistics Services?
1Fuel consumption
There are two reasons to choose Transportify concerning fuel consumption.
First of all, by outsourcing your delivery truck rental and logistics services requirements to Transportify, the amount of fuel that your business consumes will be zero.
Secondly, using our GPS application, we map the fastest and most efficient routes for our drivers, which update in real-time. This results in our vehicles consuming the least amount of fuel possible for each delivery.
2The nearest driver comes to you
While this ties in closely with fuel consumption, the fact that the closest and most relevant driver to your delivery will come to you within the hour is an incredible benefit. This level of speed and efficiency does indeed save fuel, but it also keeps the ball moving. That way, by offering accurate ETA's to your customers, you can ensure that there are very few failed deliveries at all. Of course, failed deliveries mean that products must be returned to the depot and then attempted once more, thus wasting a lot of time and energy.
3Choose your vehicle
One thing that we take great pride in is the fact that we have a rather diverse fleet of delivery truck rental vehicles ranging from four-wheeler trucks to six-wheeler closed van trucks, L300 van rentals to smaller cars like sedan and hatchback cars. Our variety means that you get to choose the most appropriate vehicle based on the size of your order.
We can provide third party logistics services to big cargo and large packages using our closed van trucks and L300 van rental. If you only have a few boxes to send out, you can hire one of our smaller vehicles to get the job done with a minimal impact on the environment, and at a lower cost to you.
Refer to the table below for the complete list of our vehicles' sizes and dimensions:
Vehicle Type
Dimensions/
Weight Limits
Base Price


(Metro Manila)

Base Price


(Outside Metro Manila)

Base Price


(Visayas/Mindanao)

Wing Van 

32 to 40 x 7.8 x 7.8 ft




12000kg to 28000kg

7500 PHP

6500 PHP

6500 PHP

6w Fwd Truck

18 x 6 x 7 ft




7000kg

4850 PHP

4850 PHP

4850 PHP
Closed Van

10 to 14 x 6 x 6 ft




2000kg to 4000kg

1800 PHP

1450 PHP

1450 PHP

Open Truck

10 to 21 x 6 ft x open




2000kg and 7000kg

2300 PHP

1950 PHP

N/A

Mini Dump Truck

10 x 6 ft x open




2000kg

1500 PHP

1200 PHP

N/A

L300/Van

8 x 4.5 x 4.5 ft




1000kg

430 PHP

330 PHP

310 PHP

Small Pickup

5 x 5 ft x open




1000kg

310 PHP

250 PHP

220 PHP

Light Van

5.5 x 3.8 x 3.8 ft




600kg

250 PHP

192 PHP

225 PHP

MPV/SUV

5 x 3.2 x 2.8 ft




200kg

160 PHP

130 PHP

140 PHP

Sedan

3.5 x 2 x 2.5 ft




200kg

140 PHP

110 PHP

120 PHP
4De-fleet
We briefly touched on this earlier; however, it is something that requires further justification. When many business owners read this, they can become rather defensive of their business. "Why should I de-fleet?" Well, you don't have to. It's your business and you can and should run it however you like. The question you should ask is: "How can de-fleeting benefit me?"
We understand that investing in and running a fleet of delivery truck rental and drivers is an expensive thing. It's not just fuel consumption that you need to worry about, such as tax, insurance, salaries, and benefits. However, by de-fleeting, you can invest that money into growing your business and developing your processes. All you need to do is leave the logistics services aspect of your business to us.
It will be far easier to outsource the logistics services needs to a well-established third party logistics company that specializes solely in this field. That way, you can focus entirely on what it is that you do best.
Another critical thing to consider is whether or not you have enough deliveries to justify sending out a van. If you only sell a few products, then you're going to have to send your vehicle out regardless. However, the best option is to send your product through a delivery truck rental, which is making multiple stops and is otherwise justifying the fuel consumption.
5Avoiding traffic
A wise man once said: "When you enter traffic, you become the traffic." Now, that might sound rather obvious; however, when you think about it, it makes a lot of sense. You are contributing to the traffic by ultimately making it worse. So, this is why it's essential to use the state-of-the-art traffic routing software that we incorporate. This latest technology assists as traffic occur due to whatever reason; we can re-route our drivers so that they can avoid it. In this way, it is not only practical from a fuel-consumption perspective, but it also means that we will be reducing the impact of the traffic itself. Also, adding to the congestion does not help the situation, but avoiding it will invariably thin it over time. Go green by using Transportify delivery truck rental as your third party logistics services provider. It might not be a huge difference, but a difference is a start!
The Good Thing About Delivery Truck Rental from 3rd Party Logistics Services
If you're searching for a cost-effective, flexible, and convenient solution for a DIY (Do-It-Yourself) move, then a delivery truck rental might be the best option for you. There are tons of moving services available these days, such as large trucks, closed vans, moving containers, and professional relocation services. A third party delivery truck rental can give you a hundred percent control with your move, and this aspect alone is suitable for deliveries and moving options.
Take a look at the following benefits that you can get if you choose a reliable third-party logistics services provider for delivery truck rental for your DIY move.
1Various Truck Services
If you have large pieces of furniture or equipment to transport, you can save more money by choosing Transportify delivery truck rental for your move. Other truck rental companies will provide you closed vans or trucks with different range of capacities. That's why finding the appropriate vehicle for your items can offer a comfortable and secure move for your transport.
By picking the correct size of the vehicle, you will save hundreds or even thousands of pesos, and your items will be packed accordingly for a means of safer transport.
2National Coverage
Many logistic and van rental companies maintain pick-up and drop-off centers in many major cities in the Philippines. Even if you are living in a remote town, Transportify can find you to provide the trucking services that you need.
3Cost-Effective with DIY Moving or Delivery
One of the essential reasons why delivery truck rental is known for movers and businesses is that when utilized correctly, you can save hundreds and even thousands of pesos in transportation costs.
4Perfect for Short and Long Distance Haul
Delivery truck rental is an excellent choice for short and long-distance move and deliveries. Not only can it reduce repeated trips, but it can also save you more time and energy.
5Coverage Options
Unlike other logistics services providers, Transportify has an insurance policy for Non-Business Program customers or individuals. So you can be at ease that your items are in the right hands. Also, any potential damages along the transit will be covered by Transportify's insurance policy.
6Pro-Environment
If you love nature and you want to contribute something for the environment, you will be glad that we, Transportify, offer delivery truck rental powered by diesel. This kind of fuel enables trucks to travel farther while utilizing less fuel compared to other types of gasoline.
Delivery truck rental companies also maintain their vehicles regularly to have cleaner and good-running engines with fewer emissions and enhanced fuel economy.
Frequently Asked Questions:
How do I choose the best delivery truck rental?
🚚 There is no consideration for the best delivery truck rental as each service has its advantages. Getting the right partner for you is based on what you need. Transportify is perfect for helping your business to have an edge in logistics. Powered by a high tech app and 24/7 customer support, getting your deliveries done will be the least of your concerns.
What are the known logistics services for small businesses in Manila?
🚚 There are several known logistics services available in Manila. But choosing the right one for your business is crucial to fit what's best for you. LBC is trusted with their parcel and small packages delivery anywhere in the Philippines. While grab express is known for their same day deliveries within Metro Manila. While Transportify is your best bet for bigger or high volume deliveries while being able to deliver same day.