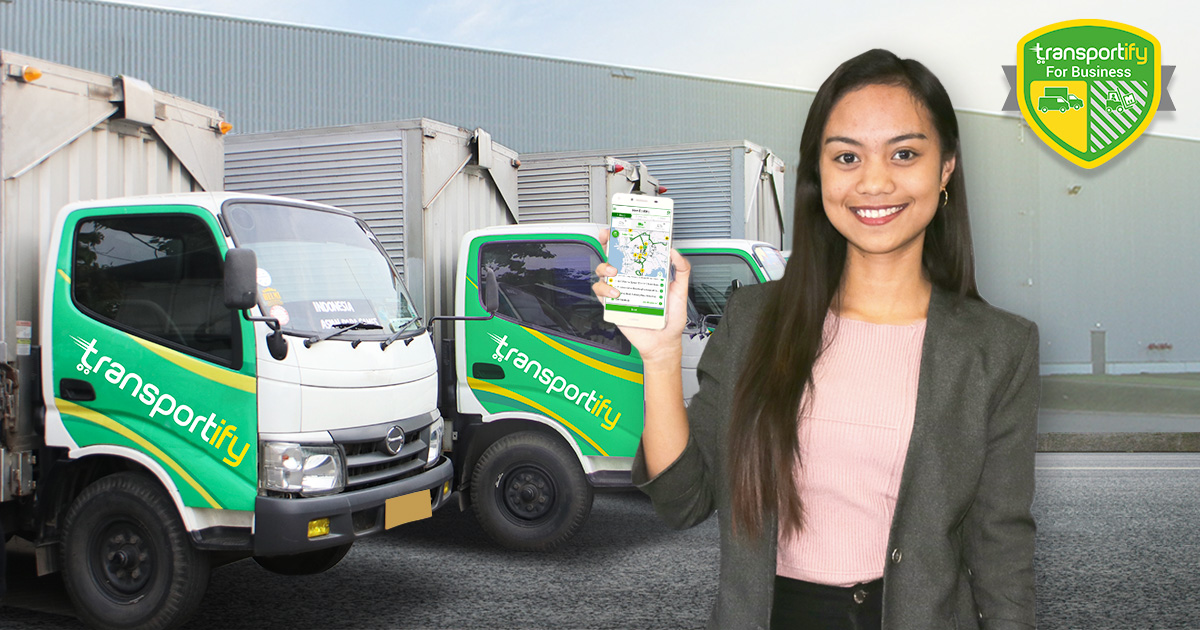 Transportify Philippines is always more than just your average logistics service provider. Not only are our services reliable, affordable, and very accessible through the Transportify delivery mobile app, but we also offer Transportify Business Program to assist small-to-medium entrepreneurs in need of third party logistics delivery in the Philippines. Because Transportify always tries to do more, our Business Program does not only provide logistics assistance but also offers additional benefits.
Top Rated Perks in Transportify
Easy enrollment
Right up front, clients will experience the first Transportify Business Program benefit: a super easy, super-fast, and super convenient enrollment. Without a need for enrollment fees and personal interviews, small-to-medium entrepreneurs can enroll their businesses under the Transportify Business Program.
Daily live customer support
We know that business owners are busy bees throughout the week, and that is why we offer live customer support even on weekends. Transportify's live customer support will be open for business clients 24 hours a day, seven days a week.
Prepay and post-pay choices
Do you prefer prepay over post-pay, or post-pay over prepay? No worries! Transportify Business Program clients who want to monitor their monthly spending can choose the pre-payment method, and those who like to manage their cash flow can choose the post-payment method.
COD and POD services
Because Transportify Business Program is designed especially for deliveries involving business transactions, our program offers Cash on Delivery (COD) and Proof of Delivery (POD) documents and services.
Warranty policy
Feel worry-free! Our Business Program guarantees that any item that got lost, damaged, or stolen during pick-up, transportation, and delivery during a Transportify booking is subject to our Warranty Policy.
Business-trained drivers
Transportify delivery driver partners assigned to Business Program clients are trained to handle COD and POD services. You can also select which Transporter you prefer delivering your products.
Referral bonus
Know somebody who needs Transportify's third party logistics services? Our enrolled Business Program clients can refer another business to us! Moreover, clients can and get a big referral bonus after the referred customer's tenth completed booking.
Extended coverage area
Select up to 10 drop-off destinations! Transportify Corporate Account clients may select up to 10 drop-off destinations per bookings and enjoy extended coverage area privileges.
Would you like to learn more? Feel free to contact our customer service representative for more information about our Transportify Business Program.
You can also consult the table below for a brief run-down of the Business Program:
Business Program
Services
Program Features
Live Support

Open 24/7

Prepay

Available

Postpay with Monthly Invoicing

Available

Destinations

A total of 16 destinations can be added in every booking

COD/POD
COD + POD
2.50% of invoice
Min of 80 PHP
(Flat Fee/Booking)
POD Only
80 PHP for ≤ 3 destinations
160 PHP for ≤ 10 destinations
200 PHP for ≤ 15 destinations
Insurance and Warranty

Up to 3 million PHP coverage from OONA Insurance

Nationwide Service Area

Available




Interisland and Same Day Trucking in Luzon, Visayas, and Mindanao

Business Web Dashboard

Team Account Management Customized Reports
The program does not only cover the front end of business deliveries, where the primary goal is the punctual pick-up and drop-off packages. It goes into the nitty-gritty details of logistics without the hassle. It enables you, as our client, to have control over your business deliveries from the truck rental app or website: your vision, our labor.
Stand-out Features of our Business Program
Affordable
The truck rental app is free for download in the AppStore for iOS and PlayStore for Android. The truck rental app gives you direct access to Transportify's services as well as its support systems such as live customer service and in-app chat for drivers. The app and website do away with keeping a separate contact and extra phone bills just to have your business delivery done.
The affordability does not stop at Transportify's truck rental app and general access services. The Business Program membership has no application or renewal fee. It is a no-cost investment for SMEs; all you have to do is apply. Other efforts for affordability comes in the payment options and the credit system. For SMEs who are looking to keep operations under a strict budget, the prepaid option allows you to set an amount you are comfortable with for your business deliveries. The prepaid option is about buying credits, and unlike other systems–your credit does not expire in Transportify. You have control over how much you want to spend, and there are no hidden fees or conditions that would affect that.
Custom services
Transportify is all about providing your logistics solution. Each SMEs' products and approach may vary, as a third party logistics provider, Transportify is about creating a business delivery service that is in line with your business' goals and ideals. There are two main customizable features:
Depending on what your business delivery needs, Transportify can source custom equipment needed. Larger cargo may need something more specialized inside the vehicle for security. Or temperature-sensitive cargo may need something to maintain the coolness. These are examples of details that you can discuss and sort out. Your logo will also be prominently displayed on the app's signature section.
You can also extend your business' approach to your delivery with the truck rental app as your 3PL with the customizable process mapping. Transportify adapts to how you want to approach your customers. You can provide detailed instructions for cargo handling and driving directions for your business deliveries.
Dedicated account manager
At Transportify, you have a team that is ready from a dedicated fleet available at all times for your deliveries to your account manager. The account manager is well-versed with your company brand and vision. They know the ins and outs of your process mapping, and it is their job to ensure everything is in tip-top shape.
Dedicated Fleet
The truck rental app has a variety of vehicles you can choose from, depending on the load and distance of your business deliveries. We have a ten-wheeler wing truck, a closed van, regular van, L300, sedan, and MPV/SUV.
You Are Secure With Transportify's Business Program
The list above shows the steps this truck rental app and website takes to be your business partner in every sense of the word. It first accomplishes this by guaranteeing the security of your day to day operations the delivery front.
You can put a hard budget place with the prepaid payment option. A cap is excellent for SMEs who are starting and trying to keep expenses low. Your business deliveries with Transportify are insured by OONA Insurance, one of the largest insurance providers in the country. Possible issues with your deliveries can be sorted out by talking to the driver via in-app chat feature or through the truck rental app's 24/7 customer support — no need to wait 3-5 business days to have your needs met. Businesses are always addressing one problem after another; it is a much-needed reprieve to have quick access to people who can answer questions and get the job done.
Be equipped for growth with Transportify's Business Program.
Besides the guarantee of smooth day-to-day operations, you have the opportunity to grow. As Transportify expands its service areas to other regions, you have access to those new territories as well if you are looking to expand. The COD and POD service empowers you to meet your customers, other SMEs, or individuals, on their terms. Not everyone is comfortable with online payments and bank transfers. COD and POD mean you can access different markets.
The Business Program is a partnership that first secures your current business deliveries and then empowers you to grow by providing you the means to cater to a broader audience. With the truck rental app and website, your third party logistics needs are met and then some. Consider using the truck rental app and become a part of the Business Program!
| | | |
| --- | --- | --- |
| | or | |
Frequently Asked Questions:
Why use third party logistics for business delivery?
📊 Logistics is an essential part of any business. Be it to small to medium-scale companies up to big corporations avail of 3PL services. Having a reliable 3PL can save you from unwanted costs, like spending tons of money on getting your own fleet, as well as the cost for the maintenance at management. More importantly, it eases your concern in your business' logistics management. Thus giving you more time to expand your business reach.
How does a logistics truck rental app work?
📊 Just like any other truck rental apps, you only need to provide the pick-up and drop-off locations. Then a nearby driver will be connected to you to help you complete your logistic needs. Different apps offer different features. And Transportify has features that you can adjust to your needs, such as vehicle type, advanced booking, multiple drop-offs, and more.