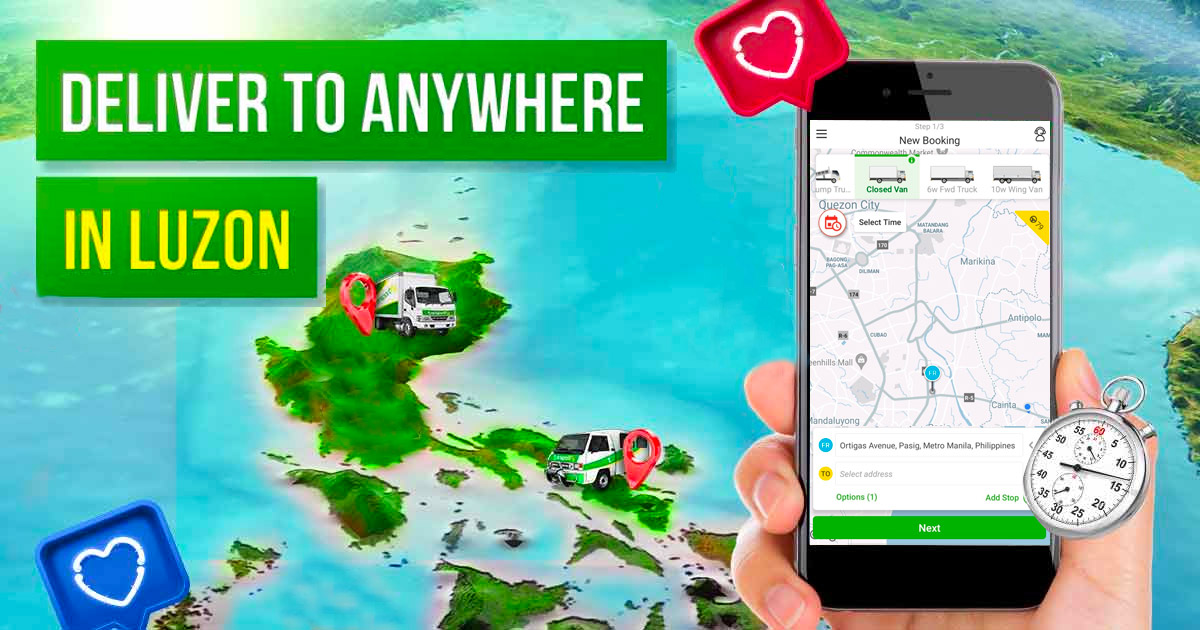 The revolution that will change the logistics industry in the Philippines has come! Transportify delivery comes as a web and mobile app for delivery —a great leap from the traditional courier service and delivery truck hire locally.
The Transportify app for delivery is designed as a platform for customers to find the nearest drivers and vehicles that best match their delivery needs this 2023. With this amazing innovation on the logistics, customers can now have their packages be picked-up on their location and delivered on the same day!
How Does Transportify App Work?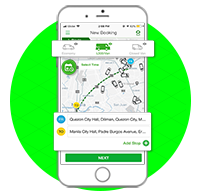 1. Select Your Vehicle, Schedule, Pick up and Drop Off Point.
2. Wait for the Nearest Driver to Accept and Pick-up Your Cargo.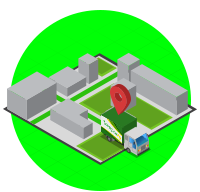 3. Track Your Package's Progress and ETA.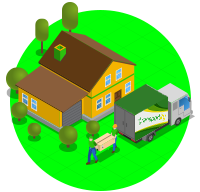 4. Driver Arrives in the Drop-off Within 2 Hours.
Our delivery app offers flexible service allowing you the option to book our delivery truck hire for either the same day or schedule it of up to 2 weeks in advance! That is right—you can send packages on the same day! Never have to experience indefinite time of waiting for your items to be delivered this 2023.
Where Can I Download It?
Downloading the Transportify Delivery App is easy this 2023! You can just scan the QR code below or click any of the buttons to start the download. You can also access the web version of the app if you're using your desktop.
| | | |
| --- | --- | --- |
| | or | |
What Are the Available Vehicles?
Currently, the smallest vehicles in our fleet are the sedans/MPVs and L300/Vans, while our biggest delivery truck hire is our Open Trucks, 4W and 6W closed vans, 10-wheeler wing van and 6W FWD Trucks. More vehicle types to be launched this 2023 and in the years to come.
Vehicle Type
Dimensions/
Weight Limits
Base Price


(Metro Manila)

Base Price


(Outside Metro Manila)

Base Price


(Visayas/Mindanao)

Wing Van 

32 to 40 x 7.8 x 7.8 ft




12000kg to 28000kg

7500 PHP

6500 PHP

6500 PHP

6w Fwd Truck

18 x 6 x 7 ft




7000kg

4850 PHP

4850 PHP

4850 PHP

Closed Van

10 to 14 x 6 x 6 ft




2000kg to 4000kg

1800 PHP

1450 PHP

1450 PHP

Open Truck

10 to 21 x 6 ft x open




2000kg and 7000kg

2300 PHP

1950 PHP

N/A

L300/Van

8 x 4.5 x 4.5 ft




1000kg

430 PHP

330 PHP

310 PHP

Small Pickup

5 x 5 ft x open




1000kg

310 PHP

250 PHP

220 PHP

Light Van

5.5 x 3.8 x 3.8 ft




600kg

250 PHP

192 PHP

225 PHP

MPV/SUV

5 x 3.2 x 2.8 ft




200kg

160 PHP

130 PHP

140 PHP

Sedan

3.5 x 2 x 2.5 ft




200kg

140 PHP

110 PHP

120 PHP
What Else Does it Offer?
More than matching you with the right delivery truck and the best driver in a click of a button, We provide full logistics support to your business with our Corporate Account for Business. Join our Business Program for free and experience the multiple benefits that are tailor-suited to your business.
24/7 Customer support to assist and monitor your deliveries.
Flexible Payment Terms. Clients can pay either through postpay or prepay method.
POD/COD service for your business transactions.
Warranty for items that were lost, stolen, missing, or damaged during pick-up, transportation or shipping, and delivery during the booking.
Experienced drivers with extensive knowledge on how to handle cash, check, and delivery receipt.
You're provided your own business web dashboard, a bonus referral, and an account manager.
For more information on how to download and use our app, just visit our website to talk to our customer service representatives.
SEE ALSO
The Impact of Downloading The Best App For Delivery Truck Hire
The demand for automation, customized, personalized workflows, and streamlining complex operation business processes have ultimately contributed to a change in how businesses have to operate today. This causes the on-demand app for delivery sector to generate and creating a close relationship between the consumers and businesses.
As such, many companies have adapted to these changes. Many of them chose to level up their services when it comes to transportation such as truck hire or delivery truck for rent, technology, supply chain management, customer service, and many more.
There are challenges that companies and industries need to overcome, such as lack of visibility, speed, inefficiency, and allocation of drivers. Most logistics companies can provide what businesses are lacking, for example, delivery truck, closed vans, wing vans, and truck hire.
This means industries will not only have to try new technologies into their supply chains, but they can also adapt to the latest and updated strategies, so they don't hustle on becoming irrelevant in the current market competition.
However, altering the usual logistics of your current business requires robust adaptability and continuously ensuring that you are knowledgeable about the trends in both last-mile and technology environments.
When real-time technology is being adapted into a traditional logistics business models that other businesses have, the result can be intuitive. Most of all, it can improve the performance of your business while enabling you to save expenses at the same time.
Here's how technology like an app for delivery can help:
1Access to Data Analytics
Most logistics companies have an on-demand app for delivery where they can access all of the real-time information into interactive analytics enables both customers and them to benefit from the capabilities it can provide as well as the improvement to delivery efficiency which can satisfy and attracts more customers.
In today's digital era, data is no longer a phenomenon; hence analytics become one of the most crucial requirements for any business, especially logistics. This is why many professionals will focus their attention on the importance of enhancing data analytics to obtain insight and reveal essential patterns that are relevant to the processes, trends, and customers.
With the use of this data from the on-demand app for delivery, logistics companies can identify how much time and money it needs to serve a particular customer in a specific part of the cities, which later on can result in a better optimizing route that can promote the cost-saving feature. Not only logistics companies can benefit from this, but customers can also enjoy the cost-saving functionality that an on-demand app for delivery can give.
This kind of technology can take a business into another level, which can turn their delivery experience into something new, which can delight both the business and customers along the process.
2Real-Time Tracking
To help logistics companies to improve and enhance their delivery truck services to their customers, technology is transforming most of their process flows by giving insight into what's currently happening in the delivery process.
Real-time tracking enables both logistics companies and customers to figure out possible issues and fix them before it becomes significant. Live tracking is fully integrated with digital devices that allow many logistics companies to upgrade their technology to enhance visibility into the order until it delivers to its intended destination.
With this kind of technology, business owners who chose to hire a third-party logistics where they can outsource the needs for a truck hire and delivery truck transportation needs can streamline their delivery process, and at the same time can build a competitive advantage in the market.
3Upgraded Route Planning
If you're a business owner and your third-party logistics partner is still using inefficient routes for their delivery truck, then it will likely cause hindrances, which can produce poor time management on your brand.
If a truck hire logistics company chooses to follow accurate algorithms that can ensure their driver's efficiency, then most businesses can build an excellent reputation for their brand. Not only that, but it can also ensure that drivers can deliver packages in the least amount of time.
Route optimization for delivery truck logistics company generates the most efficient and optimal route for most truck hire vehicles, and with a single click through the on-demand app for delivery, the rate and fees will also lessen accordingly.
This route optimization for delivery truck and truck hire that most logistics companies are now offering to their customers can communicate in real-time by using mapping interfaces to produce an accurate ETA and rate.
4Customer Satisfaction
With the use of modern technology, both consumers and business owners have unparalleled real-time tracking into the current status of their orders. If an app for delivery service can provide live notifications to its users, it will keep consumers fully informed. Also, businesses that choose to have a delivery truck and truck hire are not only adapting to customer's needs by delivering the orders in a timely fashion. Moreover, it is also delighting them throughout the delivery process.
For a business to survive in this competitive market, the third-party logistics company provider should learn how to adapt and create an infrastructure that can help their delivery truck and truck hire to streamline the delivery operations.
Many free logistics applications have upgraded technology and businesses will find it easier to avoid and fix inefficient processes during transit.
Frequently Asked Questions:
What is the best app for delivery of large items?
🚚 Most delivery apps do not cover deliveries of large and bulky items as they focus on motorcycle courier services. Luckily some dedicated app for delivery focuses on large items such as appliances and raw materials since it's the hardest to transport, especially for an individual. In the Philippines, Transportify offers services with wide vehicle selections. The smallest vehicle in the platform, the Sedan, starts at ₱140 +₱20/km while the favorite for entrepreneurs is the L300/Van, which costs at ₱430 +₱27/km. Check out our website's price checker to get an instant quote.
Where can I find an affordable delivery truck hire?
🚚 If you do not have direct contact with a logistics company, finding an affordable delivery truck can be quite tricky. Sometimes, it takes days to get a reply to your inquiry. Transportify offers a better alternative when you need a delivery truck hire on short notice. Not only are our prices 40% cheaper but the services are better. Prices for our delivery trucks start at ₱2,700 for our  Open trucks. Transportify 4-wheeler closed van starts at ₱1,800, while the 6-wheeler closed van prices at ₱2,175. The largest vehicle, the 10-wheeler wing van, starts at ₱7,500.