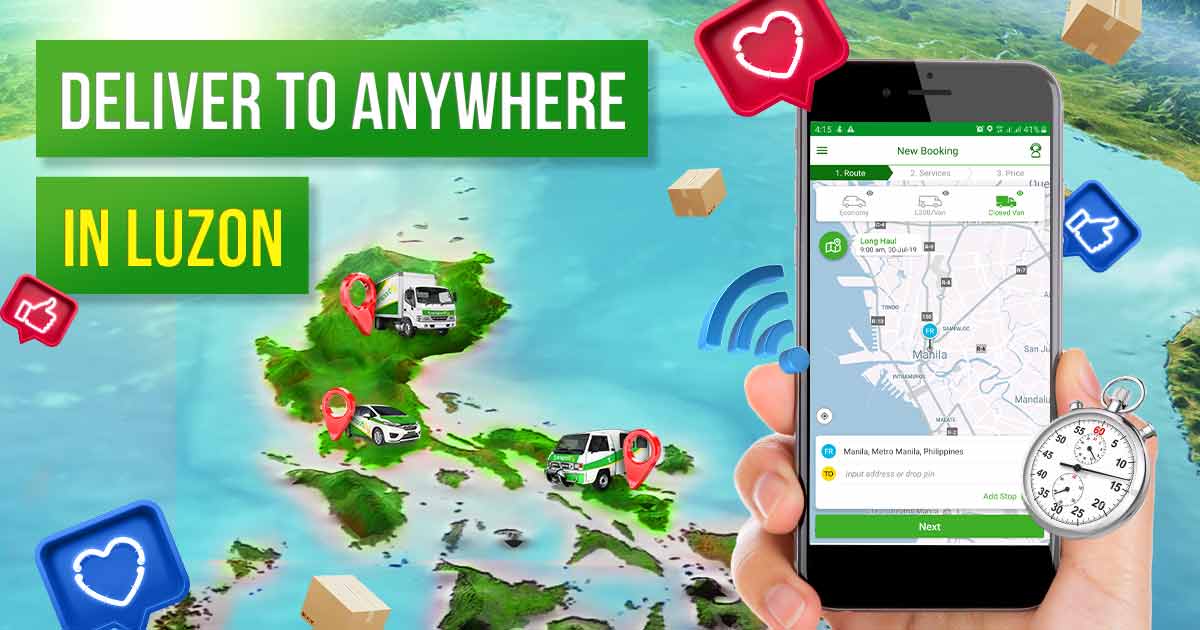 The revolution that will change the logistics industry in the Philippines has come! Transportify delivery comes as a web and mobile app—a great leap from the traditional courier service and delivery truck for hire locally.
The Transportify app for delivery is designed as a platform for customers to find the nearest drivers and vehicles that best match their delivery needs. With this amazing innovation on the logistics, customers can now have their packages be picked-up on their location and delivered on the same day!
How Does it Work?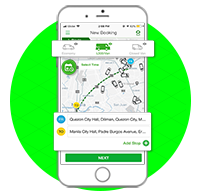 1. Select Your Vehicle, Schedule, Pick up and Drop Off Point.
2. Wait for the Nearest Driver to Accept and Pick-up Your Cargo.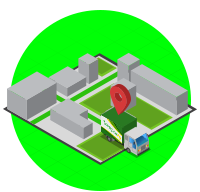 3. Track Your Package's Progress and ETA.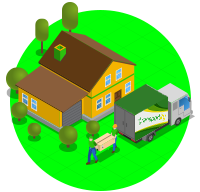 4. Driver Arrives in the Drop-off Within 2 Hours.
Our delivery app offers flexible service allowing you the option to book our delivery truck for hire for either the same day or schedule it of up to 2 weeks in advance! That is right—you can send packages on the same day! Never have to experience indefinite time of waiting for your items to be delivered.
Where Can I Download It?
Downloading the Transportify Delivery App is easy! You can just scan the QR code below or click any of the buttons to start the download. You can also access the web version of the app if you're using your desktop.
| | | |
| --- | --- | --- |
| | or | |
What Are the Available Vehicles?
Currently, the smallest vehicles in our fleet are the sedans and hatchbacks while our biggest delivery truck for hire is our 4W and 6W closed vans and our newly launched 10 wheeler wing van.
Column 1
Column 2
Column 3
Vehicle Type
Cargo Dimension
Capacity

Economy

L: 3.5 ft
W: 2 ft
H: 2.5 ft

200 kg

Economy+

L: 5 ft
W: 3.2 ft
H: 2.8 ft

300 kg

L300/Van

L: 7 ft
W: 4 ft
H: 4 ft

1000 kg

Closed Van

L: 10 ft
W: 5 ft
H: 5.5 ft

2000 kg

Closed Van+

L: 14 ft
W: 6 ft
H: 6 ft

2000 kg

10-W Wing Van

L: 32 ft
W: 7.8 ft
H: 7.8 ft

15000 kg
What Else Does it Offer?
More than matching you with the right delivery truck and the best driver in a click of a button, We provide full logistics support to your business with our Business Program. Join our Business Program for free and experience the multiple benefits that are tailor-suited to your business.
24/7 Customer support to assist and monitor your deliveries.
Flexible Payment Terms. Clients can pay either through postpay or prepay method.
POD/COD service for your business transactions.
Warranty for items that were lost, stolen, missing, or damaged during pick-up, transportation or shipping, and delivery during the booking.
Experienced drivers with extensive knowledge on how to handle cash, check, and delivery receipt.
You're provided your own business web dashboard, a bonus referral, and an account manager.
For more information on how to download and use our app, just visit our website to talk to our customer service representatives!