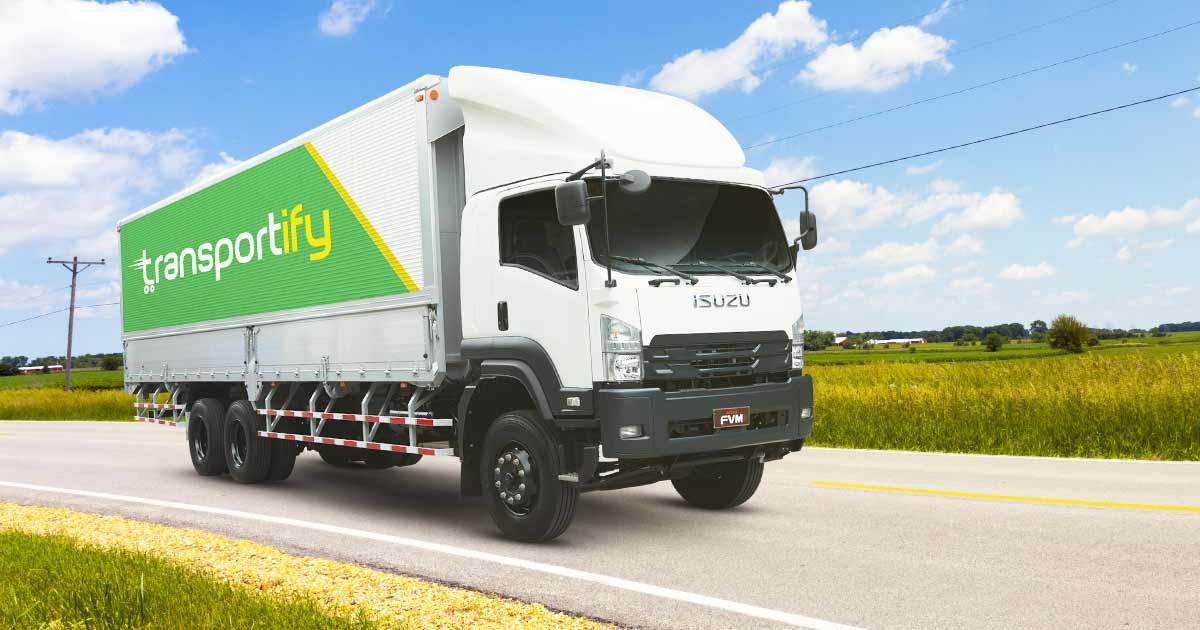 Transportify is the best company for logistics in the Philippines that manages a Business Program which features special features and services for high volume customers that served 1M clients. If you are booking more than 10 bookings per month and consistently in need of a delivery truck for ground transportation of goods around Luzon please get in touch with us for affordable 3PL service. You can check out the table below the full list of delivery vehicles we offer.
Fleet
Base Price
Size
10-W Wing Van
P8,000
L: 32 ft
W: 7.8 ft
H: 7.8 ft
Closed Van
Extra Space
P2,400
L: 14 ft
W: 6 ft
H: 6 ft

Closed Van
P2,000
L: 10 ft
W: 5 ft
H: 5.5 ft
Pickup Truck
Extra Space
P2,250
L: 14 ft
W: 6 ft
H: Open

Pickup Truck
P1,800
L: 10 ft
W: 6 ft
H: Open

L300/Van
P500 (Manila)
P430 (Pampanga)
L: 7 ft
W: 4 ft
H: 4 ft
Economy
Extra Space
P240 (Manila)
P220 (Pampanga)
L: 5 ft
W: 3.2 ft
H: 2.8 ft

Economy
P190 (Manila)
P170 (Pampanga)
L: 3.5 ft
W: 2 ft
H: 2.5 ft
Seamless Logistics In The Philippines with our Delivery Truck
For businesses to continually progress in the Philippines, They need to venture outside Metro Manila to cover more opportunities. Such businesses would require a properly managed logistics system to distribute their products effectively no matter the distance. Transportify for Business offers efficient 3PL support that competes fairly against top logistics in the Philippines at half the price that's why more than 1M clients have used us. Our Program does not only provide long haul delivery trucks but also offers additional tailor-fit benefits and services for hassle-free logistics management.
Below are offers of Transportify's Business program for the corporate client:
Free enrollment. Just sign-up on our website or contact us.
24/7 Customer support to assist your bookings.
Flexible Payment Terms. Clients can pay either through postpay or prepay method. Clients can also pay through bank transfer or check. Prepay credits also never expire.
Avail our POD/COD service for your business transactions.
Warranty for items that were lost, stolen, missing, or damaged during pick-up, transportation or shipping, and delivery during a Transportify booking.
Select experienced drivers that know how to handle cash, check, and delivery receipt.
You're provided your own business web dashboard, a bonus referral, and an account manager that has served for years in the industry.
Establish your business' presence to key provincial areas while being cost-efficient when you use Transportify's long haul service alongside the business program, Not only will you be sending your goods at a fixed price but will also benefit from the different inclusions like a warranty of up to Php 2 Million, a web dashboard to manage your logistics, and an account manager that monitors your deliveries.
With our long haul and business program you're ensured that you've partnered with the best logistics company in the Philippines, so what are you waiting for? Start booking and be served by the best logistics in the Philippines to extend your business reach at an affordable rate compared to other 3PL providers.
We also offer 3PL services for intracity delivery service inside Metro Manila, Pampanga, and Baguio at a modular pricing. Pay only for the vehicle and the distance. Another reason why we're a cut above the rest of Transportation and Logistics Companies for over 1M Small Businesses in the Philippines.