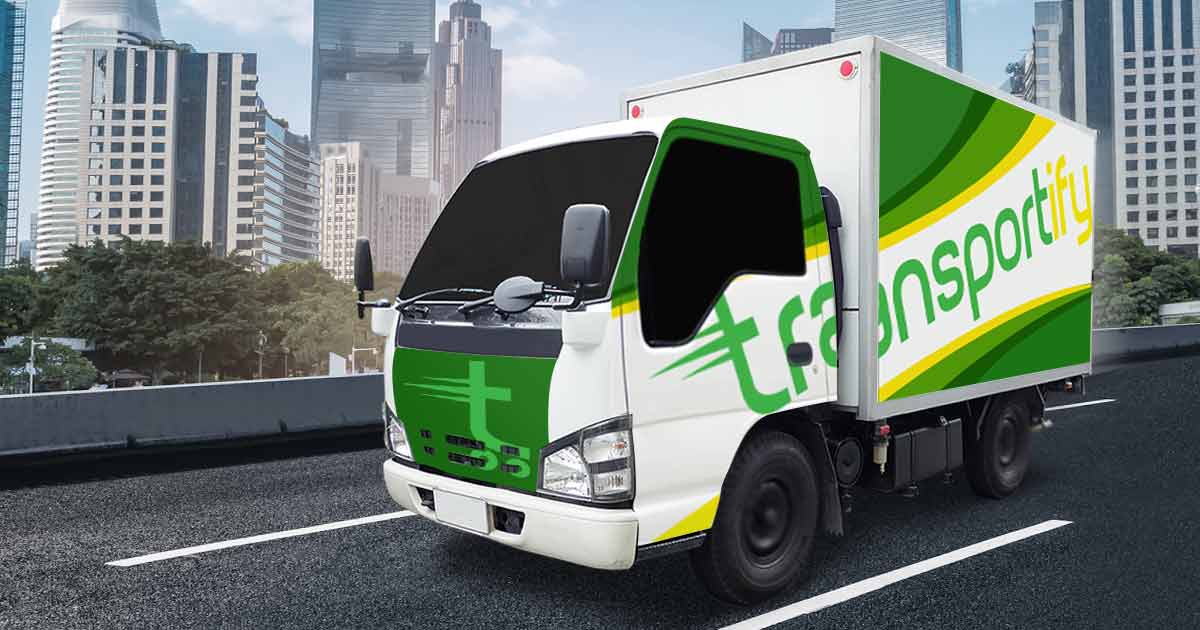 Transportify's trucks for delivery in the Philippines have been serving Filipinos for years now, driving through the roads of Mega Manila and Pampanga to the streets of nearby provinces all over Luzon to deliver packages. Rain or shine, holiday or not, Transportify's closed van 4-wheeler truck and other vehicles are always available. If you think that's too good to be true, you can download the app now and try to book a vehicle with us.
Aside from 24/7 assistance, our customers also admire our affordable rates for delivery in the Philippines. Our prices are base on the vehicle type and distance covered from the pick-up location to the destinations. With the unique pricing matrix, customers can save up to 40% on the delivery cost compared to traditional trucks for delivery. Check out the table below for the dimension of a 4-wheeler truck and 6-wheeler closed van truck:
Column 1
Column 2
Column 3
Vehicle Type
Cargo Dimension
Capacity

Closed Van

L: 200 cm
W: 180 cm
H: 175 cm

1700 kg

Closed Van+

L: 280 cm
W: 205 cm
H: 205 cm

1900 kg
Want to know more about our trucks for delivery? Continue reading below as we discuss the full details of our closed van services.
Closed Van Trucks for Delivery
Trucks under the Closed Van vehicle class are mostly for larger and heavier package delivery. The popular models for this option are the Elf and Canter 4 wheeler truck. These trucks can carry a maximum of 1700 kilograms or 31 XL balikbayan boxes (L 200cm x W 180cm x H 190cm) and big enough for a sala set. You can also upgrade the closed van to a 6-wheeler closed truck with larger storage. Just select the "Extra Space" box upon booking. A truck with Extra Space has the maximum capacity of 1900 kilograms or 62 XL balikbayan boxes (L 280cm x W 205cm x H 205cm). Enough space to fit a King Size bed. The Standard Fare costs ₱2150 (base rate) and an additional ₱50 for each succeeding kilometer.
You can add up to 15 destinations per booking for an additional cost of ₱100 per destination after the first destination. The Extra Space costs a ₱400 flat fee, a small price for a larger vehicle. The majority of the Extra Services offered for the Closed Van are also available to our smaller vehicles which are the Economy and L300 class.
An extra feature that's unique to our 4-wheeler trucks compared to the smaller vehicle classes is the inclusion of one Extra Helper for free. The Extra Helper will assist your Transporter in loading and unloading your cargo. If you want to have two helpers, the Second Extra Helper service costs ₱200 per destination for the first and second destinations, ₱50 per destination for the third to the tenth destinations and free from the eleventh to the twelve destinations.
The Closed Van option is also available for full-day rentals. With the flat price of ₱6000, you can get a vehicle transport service for 10 hours. You can also request to rent the truck for more than 10 hours, but there will be a fee of ₱150 for every hour beyond the time limit. Since there is already an Extra Helper provided, the Second Extra Helper service fee for the whole day costs ₱400. Our Full Day service has unlimited distance and destinations as long as the locations are within our Standard Service Area.
Transportify's various available vehicles for delivery sets it apart from other logistics service providers. With this kind of flexibility, Transportify can provide the right vehicle for the right package. Now that you know more about our trucks for delivery in the Philippines, we hope you'll be wiser in choosing the truck that matches the service you need!