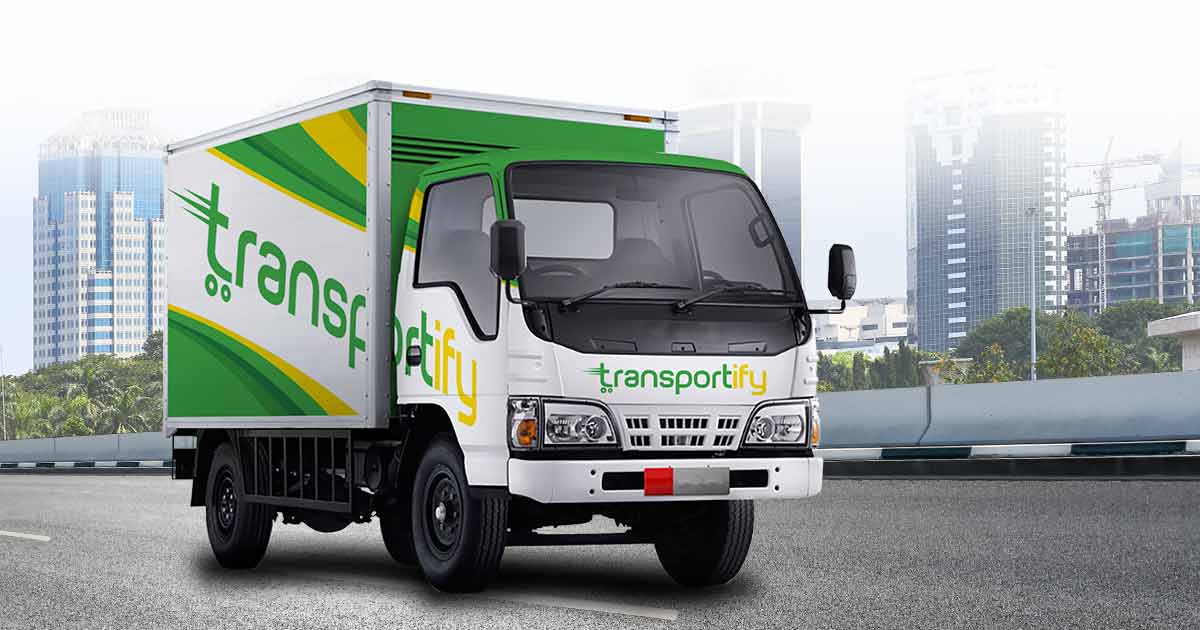 The general problem businesses face is logistics. How do they take their products from point A to point B in the most affordable yet effective way? The concern for SMEs is that the option to purchase their L300 or closed van truck with the sole purpose of logistics is the most costly solution.
Not to mention, the maintenance and manpower cost of owning a moving van is not affordable. This only increases the capital required to start and operate your business.
So how do you solve this problem practically and affordably? Simple, you outsource. But a smarter way to do it? There's a lot out there offering a delivery truck for hire in the Philippines.
As they say these days, there's an app for everything. Surely, there's an app to book a moving van or a closed van truck for hire in the Philippines to help you move your supplies and products from your warehouse to the store or perhaps even directly to the consumer.
Great news as Transportify, a 3PL logistics app known internationally as Deliveree, recently launched in Mega Manila. Being available globally, its technology and systems are the results of years of development and lessons learned from operating multiple international markets, including Thailand and Indonesia.
How Does It Work?
This delivery app is simple to use. For starters, you install Transportify on your smartphone or use the web app, and you are good to go. When using the app, you enter the pick-up and destination locations. You can choose up to 15 destinations in a single booking. The next step is to select the right sized vehicle for your load (the smaller the car, the lower the price). We have Sedans, SUVs, MPVs, Vans, L300s, and 4-wheeler or 6-wheeler closed van trucks for you to choose from. Before you confirm, the app will provide you a clear and itemized price. The pricing is very affordable compared to most local logistics providers and even a little bit lower than other local app-based competitors. You can check out the table below for the pricing of each vehicle.
Vehicle Type
Dimensions/
Weight Limits
Base Price


(Metro Manila)

Base Price


(Outside Metro Manila)

Base Price


(Visayas/Mindanao)

Wing Van 

32 to 40 x 7.8 x 7.8 ft




12000kg to 28000kg

7500 PHP

6500 PHP

6500 PHP

6w Fwd Truck

18 x 6 x 7 ft




7000kg

4850 PHP

4850 PHP

4850 PHP
Closed Van

10 to 14 x 6 x 6 ft




2000kg to 4000kg

1800 PHP

1450 PHP

1450 PHP

Open Truck

10 to 21 x 6 ft x open




2000kg and 7000kg

2300 PHP

1950 PHP

N/A

Mini Dump Truck

10 x 6 ft x open




2000kg

1500 PHP

1200 PHP

N/A

L300/Van

8 x 4.5 x 4.5 ft




1000kg

430 PHP

330 PHP

310 PHP

Small Pickup

5 x 5 ft x open




1000kg

310 PHP

250 PHP

220 PHP

Light Van

5.5 x 3.8 x 3.8 ft




600kg

250 PHP

192 PHP

225 PHP

MPV/SUV

5 x 3.2 x 2.8 ft




200kg

160 PHP

130 PHP

140 PHP

Sedan

3.5 x 2 x 2.5 ft




200kg

140 PHP

110 PHP

120 PHP
Other Players in the Space
A word of advice, most listings for a closed van truck for hire in the Philippines or any other moving van, usually introduce themselves with low rates but will shock you by how much the actual cost is. To avoid this, always be cautious when choosing a moving van or closed van truck for hire. Other apps offer variations of a similar service but with substantially different feature sets and at varying prices. We strongly recommend you try them to determine for yourself which is best for your business.
What Are the Benefits of Hiring a Moving Van and Closed Van Truck Service?
Moving from one place to another can be tiring, especially when you have big furniture and many items. It is not as easy as it may sound because it requires thorough planning and strategizing if you want to save time, money, and energy.
That is why many people recommend having a truck for hire, especially here in the Philippines, where traffic can be a huge problem. A closed van truck or moving van service is excellent for those who want to move as soon as possible and as stress-free as possible.
A closed van truck or moving van service is nothing but advantageous to homeowners. Here are several reasons why you should leave the transport to professionals.
1Reduces cost
Hiring a moving service company is essentially more cost-efficient than doing it yourself. If you have many items, chances are they would not fit in your car in one trip.
This is the reason why a moving van can save you a lot of money rather than transporting your items personally. In one trip, a professional truck for hire in the Philippines can fit all your items. There is no need to constantly have to spend gas or taxi fares moving from your old place to your new home back and forth.
2Planned cost
In addition to reducing expenses, hiring a moving van service will also have you prepared for your expenses. Using your own vehicle or hiring a taxi can take a toll on your pockets. First, there are separate payments for the driver, the gas, and the occasional tip. These expenses will be harder to track and compute.
That is why moving van services are much more convenient and comfortable. The services already have set rates, just pick the suitable type of service and the vehicle for you, and you are good to go. You don't have to worry about losing gas or being short on your budget since the cost is already at a definite rate.
3Saves time
Hiring a moving van service is also very time efficient. A professional can help you load and unload your stuff, which reduces the time it takes for you to be set out from your old and into your new home.
With Transportify, it's, even more, easier to get a truck for hire in the Philippines, right in grasp of your hands using our mobile application.
4Stress-free transfer
Transferring is dreadful because it takes so much work and toll on the body. Which is why a moving van service can reduce the burden for you.
After packing, you can quickly get a L300 van or closed van truck for hire in the Philippines using Transportify's mobile and web app. Then you would not have to worry about driving and the traffic. You can comfortably rest while we deliver your stuff to your new place.
5Injury-free transfer
Back pains and minor cuts can be a problem when it comes to moving your items. When you hire a moving van service, they can help you carry the heavy stuff and ease the burden on your body.
In addition, you do not need to drive the transfer vehicle yourself, which gives your body time to relax and recover.
6Protects your items
What better way to ensure that all your items are free from damages during the transfer? Have a professional moving service do it for you.
With their experience and training, these professional movers already know different packing strategies on how to place your boxes and items inside the truck. They also know how to maneuver the road to avoid your fragile items from being broken.
7Closed Van Truck allows for more storage
Unlike ordinary pick-up vehicles or vans, Transportify's closed van truck is designed to accommodate a huge number of items. These trucks afford a lot of storage where you could place all your items without the need of another vehicle.
From couches, tables, and other furniture and appliances, a closed van truck can efficiently utilize its storage to fit all your stuff.
8Accommodating service
As part of the logistics and customer support business, a moving van rental professional is friendly and accommodating to its customers. They can help you with anything, especially when it comes to transporting big furniture.
Provincial Moving and Relocation Service
The Man and Van service is undoubtedly the best option for those who are planning to move. Its benefits weigh so much more than the cost it may take. Especially when you are moving from the city to the province, it will really take so much energy and money. But with Transportify's provincial moving and relocation services, you may now enjoy having support on changing houses. The affordability and reliability of this service offering make it more appealing to the market. Transportify rates is the lowest in the market. Paired with the top-quality services from its fleet, this makes it the preferred partner for provincial lipat bahay.
Relocating doesn't have to be such a difficult task. When you find the right logistics company, such as Transportify, getting affordable moving closed van truck for hire can be just as easy as walking.
Learn more about Transportify by browsing our blog or by downloading the mobile app in the Google Play or Apple App Stores.
| | | |
| --- | --- | --- |
| | or | |
Frequently Asked Questions:
Where can I find a closed van truck for hire to help with my moving?
🚚 You don't have to worry about where to find a trusted truck for hire. Transportify operates in Luzon, Visayas, Mindanao you can book our trucks for moving to anytime and anywhere within our service areas.
Who is the cheapest closed van truck for hire?
🚚 Transportify offers affordable trucks for delivery and moving services. Our closed van truck prices at only ₱1800 and an additional ₱45/km. The price range of Transportify is relatively cheaper than most logistics providers available.