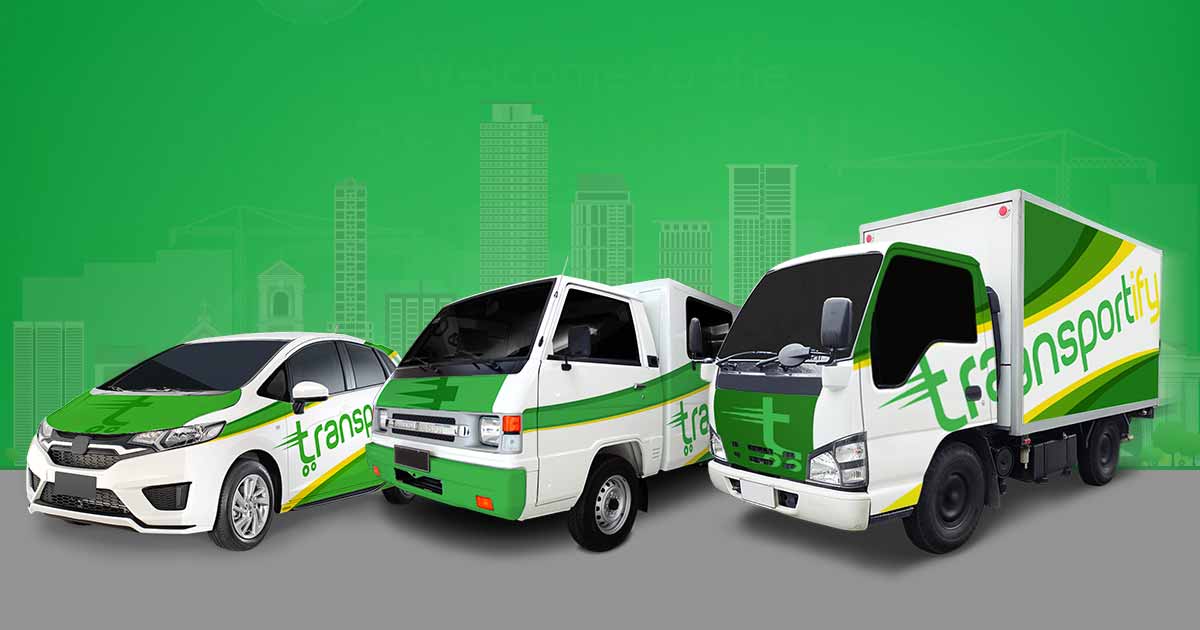 With the launch of Transportify in the Philippines, you will finally be able to book a "full-service same day delivery" economy vehicle, L300 rental, comprised of H100 or van units, and 4W or 6W closed van truck to pick up and deliver almost anything for you throughout Mega Manila and surrounding areas. Book for immediate pick-up and your driver will arrive within 60 minutes or prescheduled anytime up to two weeks in advance.
You can book and use Transportify same day delivery service from our mobile app available on Google Play and Apple App stores or our business-friendly web app available from any desktop, laptop, or tablet that is connected to the internet.
Booking the vehicle you want for the same day delivery with a full-service driver has never been easier! Pay for just what you need, whether it is a few boxes or a full vehicle load. For small and medium-sized deliveries, the Economy vehicle in Mega Manila starts at ₱190 and ₱170 for deliveries in Pampanga with an additional ₱20 for every kilometer covered.
Need a larger vehicle? We have an available L300 rental for delivery, and it only costs as low as ₱430 in Pampanga and ₱500 in Mega Manila and additional ₱30 for every kilometer thereafter!
Included in this Standard Fare is full-service loading and unloading by your driver within 5 meters from the vehicle. But don't worry, if you need your driver to do more work, you can select Extra Services such as Special Help by Driver or Extra Helpers to assist with larger or more complicated tasks.
If you are looking for a large vehicle that delivers up to more than 10 locations, our closed van truck and L300 rentals offer flexible services – you can have a full day option (10 hours) only for a flat price of ₱2,800 and ₱6,000, and still, be able to have any Extra Services of your choice. For your convenience, the options are almost limitless!
A full listing of our vehicle types is provided below:
Economy Vehicle (Sedan, Hatchback, MPV/ SUV) Hatchback, MPV/ SUV)
L300 rental (L300, H100, Hiace, Urvan
4-wheeler and 6-wheeler Closed Van Truck (Elf, Canter)
Wing Van (coming soon!)
Column 1
Column 2
Column 3
Standard Rate

Fleet Type

Manila

Pampanga

Economy

₱190




+ ₱20/km

₱170




+ ₱20/km

Economy




Extra Space

₱290




+ ₱20/km

₱270




+ ₱20/km

L300/Van

₱500




+ ₱30/km

₱430




+ ₱30/km

Closed Van

₱2,150




+ ₱50/km

Closed Van




Extra Space

₱2,550




+ ₱50/km
Know more about Transportify same day delivery services by visiting our website at www.transportify.com.ph or downloading our mobile app at the Android Play or Apple App stores. If you're a business or SME, learn more about our popular Business Program by emailing business@transportify.com.ph.