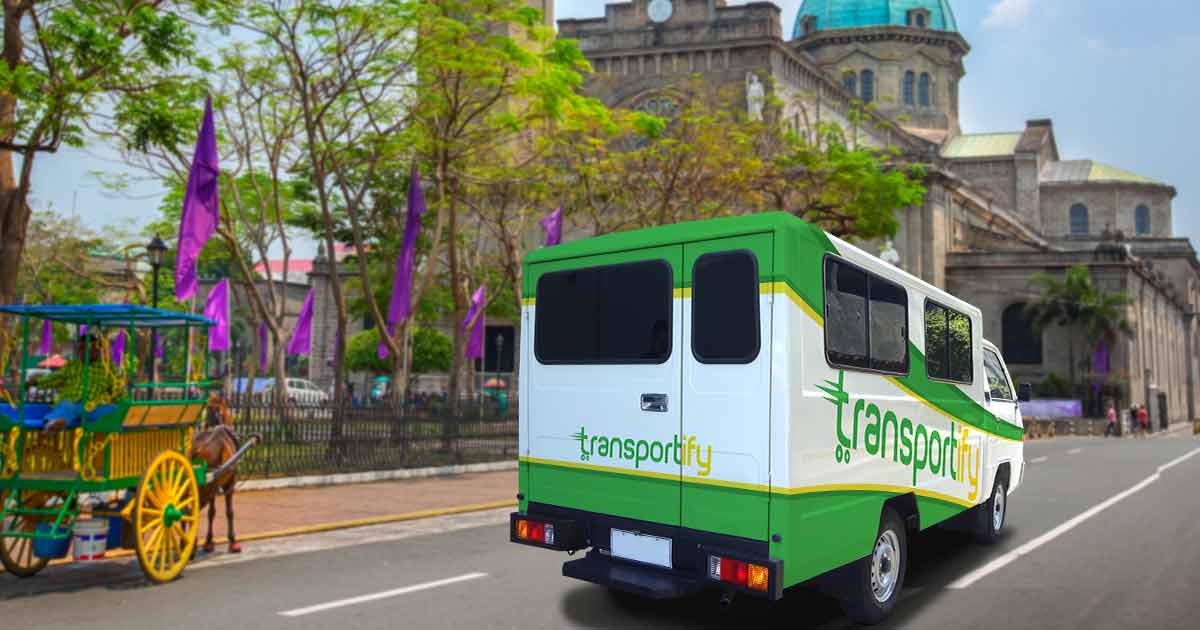 As a business owner, you only want the best for your business. Probably, you're looking for different ways to satisfy your customers like offering to deliver their ordered products on the same day. Locating new ways to enhance the business reliability, convenience, and speed of orders is your top priority. These are all the qualities a customer is looking for in a reputable brand. With Transportify, you can meet customer expectations of same day delivery at an affordable price. Get a price quote now!
If you can provide all of these within your business budget, that's even better. One way to achieve these qualities is to offer something different and unique from your competitors – the same day delivery courier. This kind of service is possible only if you hire the best third-party courier company like Transportify, who can handle and manage all of your deliverable products. Doing so can be beneficial for your business, no matter what your industry is.
With the answer to the traffic gridlock a long way off, Transportify's newly launched same day delivery courier service, a full-service 3PL delivery service , expected to help ease consumer anxieties by moving goods, merchandise, cargo, and belongings all over Mega Manila and surrounding areas.
Transportify Offers Unparalleled Same Day Delivery in Manila
Transportify is making full use of its social media platforms to inform its sizeable potential customer base about the convenience of its unparalleled delivery courier app. With a mobile app that's rated 4.8 stars available on both Google Play and Apple as well as a web app accessible from any laptop or desktop, Transportify's same-day delivery app  is ready to offer services in Manila, including corporations, SMEs, and even individuals who need to move their things around.
Unparalleled wide array of vehicle fleet options. The fleet includes Sedan, MPV/SUVs, L300/Van, and 4-wheeler and 6-wheeler Closed Van truck. Some examples of the conveniences that Transportify same-day delivery courier app offers:
Following an immediate booking, a Transportify driver will arrive within 60 minutes anywhere in Mega Manila.
Once a booking commences, users receive full tracking; hence, you never have to wonder where your delivery vehicle might be or how far it is from you. An unparalleled service you can only find in a modern logistics provider.
Think of it as an express same-day delivery courier app with a substantially larger maximum capacity and a much lower cost.
If you want to explore more about the Transportify rates, you may refer to the table below:
Vehicle Type
Dimensions/
Weight Limits
Base Price


(Metro Manila)

Base Price


(Outside Metro Manila)

Base Price


(Visayas/Mindanao)

Wing Van 

32 to 40 x 7.8 x 7.8 ft




12000kg to 28000kg

7500 PHP

6500 PHP

6500 PHP

6w Fwd Truck

18 x 6 x 7 ft




7000kg

4850 PHP

4850 PHP

4850 PHP
Closed Van

10 to 14 x 6 x 6 ft




2000kg to 4000kg

1800 PHP

1450 PHP

1450 PHP

Open Truck

10 to 21 x 6 ft x open




2000kg and 7000kg

2300 PHP

1950 PHP

N/A

Mini Dump Truck

10 x 6 ft x open




2000kg

1500 PHP

1200 PHP

N/A

L300/Van

8 x 4.5 x 4.5 ft




1000kg

430 PHP

330 PHP

310 PHP

Small Pickup

5 x 5 ft x open




1000kg

310 PHP

250 PHP

220 PHP

Light Van

5.5 x 3.8 x 3.8 ft




600kg

250 PHP

192 PHP

225 PHP

MPV/SUV

5 x 3.2 x 2.8 ft




200kg

160 PHP

130 PHP

140 PHP

Sedan

3.5 x 2 x 2.5 ft




200kg

140 PHP

110 PHP

120 PHP
Businesses or SMEs can learn more about how Transportify's unparalleled and best courier app for delivery with a rating of 4.8 in Metro Manila and Pampanga can improve their businesses by visiting our Business Program page or emailing at business@transportify.com.ph or contact our customer service team; we are open 24/7 to answer your inquiries. Check out our blogs are well for the latest updates of our services.
SEE ALSO:
Why Does a Business Need Same-Day Delivery Courier App?
There are several ways that you can take to make a courier beneficial to your business. Like for example, if you're in the industry of retail business, some customers might need an outfit to be delivered right away for an event or party. That's when the same-day delivery will become handy for your business.
Another one, if your business is in the legal industry, you might need to transport or delivered the valuable documents on the same day. Moreover, a courier doesn't just deliver goods; they can also deliver documents as a package. Not only that, but you can also use the same-day delivery courier to transport luggage to a particular area.
See? Same day delivery freight shipping can offer several benefits. However, with the growth of freight companies who can provide same-day delivery service, finding the appropriate one for your business is quite complicated.
What are the Characteristics of a Reliable Same Day Delivery Service Provider?
To help you come up with a decision, below are some of the characteristics and qualities a reliable courier should have.
Pre-Scheduled Deliveries
Not all deliveries need last-minute or emergency cases. There are times where you can book in advance your items or packages that need to be delivered to your customers for a particular date. In this scenario, you'll need to have a courier that can offer pre-scheduled delivery. In Transportify, you can find this kind of service on their courier app, which you can book in advance with your preferred date.
The good thing about this is they can pick up the parcel on time and get to the destination within the same day. Doing this will make it less hassle and stressful for you and your customers.
Effective Communication Structure
Once the courier picks up your parcel, you should be able to get a communication signal with the courier services to locate your parcel. Also, you should receive a notification that the package was already delivered on the final destination and has been received by the customer.
Some services will send you an SMS message or email notification for the delivery confirmation. Doing this can ensure that you have a receipt as a proof of delivery in case a customer will request it to you, or if any possible problems may arise. Also, it can give you peace of mind knowing that the parcel is on track, and your customer has received it on time.
Reasonable Rates
As a business owner, you want to have cost-effective expenses when it comes to shipping to save more profit and money in the long run. That's why it's understandable that you might choose cheaper rates for the same day delivery rate. However, not all more affordable prices can provide you excellent services. Sometimes, it can cause trouble between you and the customers.
So, to avoid this from happening, you must find a courier which offer reasonable rates with excellent services that can give customer satisfaction – one of this courier is Transportify.
Remember, your chosen courier is the extension of your business service. If your customer is unhappy with the courier service, then don't expect that they will repeat the same transaction with you again. But if the customer is satisfied with the courier's service, surely, you'll gain their loyalty and trust with your brand.
Professionalism in every delivery
As mentioned earlier, your chosen courier is the extension of your business service. You don't want to hire a courier company that is rude to their customers. Because the courier represents your brand, any wrong move from them can significantly affect your brand's reputation.
To prevent this from happening, avoid courier who utilizes untrained workers, especially in customer service. Communications and appearances should look professional.
This includes having the courier company's vehicle with their logo or a uniform in every personnel. Overall, you want your courier's partner to be looked neat and clean in front of your customers.
You can find all of these traits in Transportify's app with an average rating of 4.8 stars; they can pull-out a classy and professional looking workers, and mostly, all of their vehicles are painted with their logo. Moreover, employees also have their uniforms with their brand logo as the design.
| | | |
| --- | --- | --- |
| | or | |
Frequently Asked Questions:
How much does a same-day delivery courier charge?
? For same-day delivery of small parcels like mail and documents, you can book a motorcycle courier like Grab Express, which usually prices around ₱150-₱250. For larger and multiple items that need to be delivered, you can book Transportify's sedan, which prices at ₱140 +₱20/km.
Which courier app delivers outside Metro Manila?
? Sadly, Grab Express only covers Metro Manila and Cebu, Lalamove, on the other hand, extended its coverage to parts of Cavite, Bulacan, and Laguna. Currently, Transportify is the only courier app that offers deliveries outside Metro Manila covering key cities and locations in Luzon.