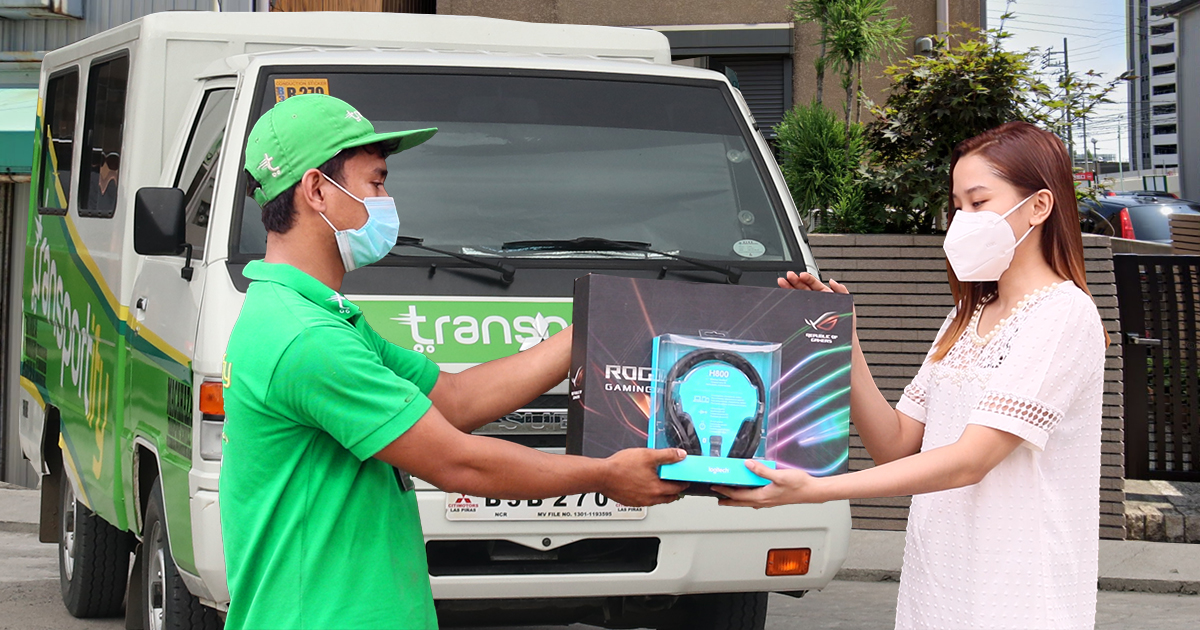 Due to Covid-19, governments all over the world still have some measure of lockdown regulations that prevent mass gathering of people. The pandemic continues to prevent schools and universities from holding face to face classes. Sporting events such as football games push through in some parts of the world but with no crowd watching. Furthermore, the coronavirus has required businesses to operate under work from home arrangements for 2023. Thus, a new set of questions arise with this new model of working from the comfort of our homes. How can excellent service levels still be maintained under this work from home arrangement and what are the ways to get office equipment delivery to your homes?
The BPO Industry Amidst the Pandemic
In this article, we will focus on one sector in the Philippines that is responsible for about 12% of the country's Gross Domestic Product (GDP): The Business process outsourcing (BPO) industry. This industry is responsible for employing some 1.2 million people in around 700 BPO companies in the Philippines. Although this industry started less than 30 years ago, it is now the single largest contributor to the Philippines' economic activity. It is also a robust industry because it shows no signs of slowing down. This is evident in the way many BPO companies continually expand their services, operations and even set up branches in key cities outside Metro Manila like Cebu, Iloilo, and Davao.
The BPO industry in the Philippines has become the key economic lifeblood of our country. Through this industry, the Philippines has also shown the world that the skills of Filipinos are at par with the rest of the world. This industry has leveled the field for many Filipinos and gave them the opportunity to showcase their talents and skills to the rest of the world. Some common services offered by BPO companies include call center solutions, customer relationship management, and human resource and payroll management.
With the rise of the Covid-19 pandemic and the safety of the general public at stake, many industries have shifted to work from home arrangements for the rest of 2020 and some even are extended up to 2023. BPO companies have also taken the big leap to implement work from home setup. But there are many challenges to hurdle when you shift to a work from home arrangement.
First of all, there is the big question of how to maintain excellent service levels while working from home. BPO companies in the Philippines are known for the excellent service they provide their clients. Thus, these companies would not want their reputation to tarnish just because of a change in work setup. In order to maintain high service levels, many BPO companies resort to technology-based solutions to monitor the work of their employees. For example, productivity tools are being used by many employees to keep track of their work. Communication tools such as Slack and Microsoft Teams are also necessary to maintain open lines of communication with each other.
Team managers should also do regular check-ins with their members in order to discuss the progress of a certain project. Many BPO companies also encourage their workers to have a dedicated workspace in their homes during their WFH setup. This workspace can be a guest room or a small area in the garage as long as there is a stable connection to the internet and the necessary furniture to do your work. This workspace allows you to be more productive so that you can get more things done and spend more time with your family.
These are the "must haves" in order for a BPO company to maintain excellent service levels to their clients. However, an employee can not work if he does not have the equipment in his home. Thus, a challenge that BPO companies face is office equipment delivery to their agent's home. Fortunately, delivery logistics companies like Transportify have the solution for such problems. Check out our affordable rates for equipment delivery below.
The table below shows our vehicles perfect for office equipment delivery: 
Vehicle Type
Dimensions/
Weight Limits
Base Price
(Metro Manila)
Base Price
(Outside Metro Manila)
Base Price
(Visayas/Mindanao)
Wing Van 
32 to 40 x 7.8 x 7.8 ft
12000kg to 28000kg
7500 PHP
6500 PHP
6500 PHP
6w Fwd Truck
18 x 6 x 7 ft
7000kg
4850 PHP
4850 PHP
4850 PHP
Closed Van
10 to 14 x 6 x 6 ft
2000kg to 4000kg
1800 PHP
1450 PHP
1450 PHP
Open Truck
10 to 21 x 6 ft x open
2000kg and 7000kg
2300 PHP
1950 PHP
N/A
L300/Van
8 x 4.5 x 4.5 ft
1000kg
430 PHP
330 PHP
310 PHP
Small Pickup
5 x 5 ft x open
1000kg
310 PHP
250 PHP
220 PHP
Light Van
5.5 x 3.8 x 3.8 ft
600kg
250 PHP
192 PHP
225 PHP
MPV/SUV
5 x 3.2 x 2.8 ft
200kg
160 PHP
130 PHP
140 PHP
Sedan
3.5 x 2 x 2.5 ft
200kg
140 PHP
110 PHP
120 PHP
SEE ALSO:
Office Equipment Delivery with Transportify
For many of us, working from home is a new and exciting arrangement. With this setup, we have the opportunity to remodel our bedroom in order to accommodate a workstation for our daily work. Having the freedom to decorate your own "home office" can improve your productivity since you can arrange the environment to suit your taste. In order to make this "Work from home" a reality, you need the services of a delivery logistics provider that can handle your office equipment delivery needs.
Working from home saves you the stress of the daily commute from home to work and vice versa. There is no need to wake up before sunrise just to be at the bus station on time. Also, a work from home environment saves you from office stress since you are in an environment conducive for rest and relaxation (i.e. your home). Also, this setup allows you to save the money you normally spend for commuting to the office and back home. By making an office relocation checklist and availing the office equipment delivery services of top delivery logistics companies like Transportify, convert your home space into an office space and you don't have to worry about the exhausting commute that takes place daily.
This is also a unique opportunity to spend more time with other family members who are also working from home for 2023. Although there could be differences in work schedules among the different family members, the work from home set up allows each family member to bond over meal times and periods after work. More time to bond with family members is made possible through the office equipment delivery services of Transportify.
With the current situation, most industries are forced to adapt to the work from home setup. Although working from home is not a novelty, having all your staff working from home is.
As mentioned earlier, a big challenge for BPO companies is office equipment delivery. Indeed, it is a difficult task to retrieve equipment from the office and transport it to your agent's house. Surely, a BPO company can not do this on its own which means it needs the help of delivery logistics companies. Transportify is the right logistics provider to assist you since they have a wide range of vehicles to accommodate your delivery needs. For this kind of operation, sedans, MPVs or L300 vehicles are the right choices.
Sedan type vehicles can accommodate loads of up to 300kg which means it is more than capable of handling your typical office desktop, printers and laptops. Transporting these items via car is a much safer option than using motorbikes. Although motorbikes have a lower price, there is a higher risk that your office equipment could be damaged due to the small storage space that the bike offers. Heavy rains, a frequent occurrence in the Philippines, could greatly damage your items transported via motorbike. With a sedan type vehicle doing your WFH office equipment delivery, you don't have to worry about your goods getting damaged or soaked by heavy rains on the way to the drop-off point.
If you want to transport larger work equipment such as an office table, an ergonomic office chair, or multiple desktop computers, then the L300 van or closed van vehicle type is the right choice for you. Since these are both closed vehicles, your goods are protected from rains or the scorching heat of the sun. Furthermore, these vehicles have a large cargo carrying capacity. The L300 vehicle can hold up to 1,000 kg while the closed van can carry up to 2,000 kg.
Lastly, Open Trucks can also be used if you plan to transport multiple office furniture. These are trucks with an open body that can carry up to 2,000 kg. And just like our other vehicle classes, the Open Trucks can deliver office equipment and furniture to destinations outside Metro Manila.
Transportify, with its variety of vehicle classes and affordable delivery vehicle rates, is well-positioned to accommodate your office equipment delivery needs. Experience excellent service, great rates, and hassle-free delivery with this delivery logistics company. Download the Transportify app and start using our vehicles for office equipment delivery.
| | | |
| --- | --- | --- |
| | or | |
Frequently Asked Questions
What services do BPO companies offer?
🚚 Business Processes Outsourcing (BPO) is the term used to describe the arrangement of contracting the responsibilities and operations of a business process to third party companies. Most BPO companies offer back-office functions such as payment processing, human resource functions, and IT services. In the Philippines, call center services are the most popular BPO service. Call center agents to handle customer calls regarding bills, technical support, and account service.
Why do I need office equipment delivery?
🚚 With the circumstances brought about by the current pandemic, most companies are adopting work from home setup. If such is your situation, then you would need office equipment delivery services to transport your work equipment from the office to your home. This equipment could be desktop computers, printers, keyboards, office desks, and chairs. Transportify, an excellent office equipment delivery company, offers great services at affordable rates. They also have a wide range of vehicle classes to suit your delivery needs.