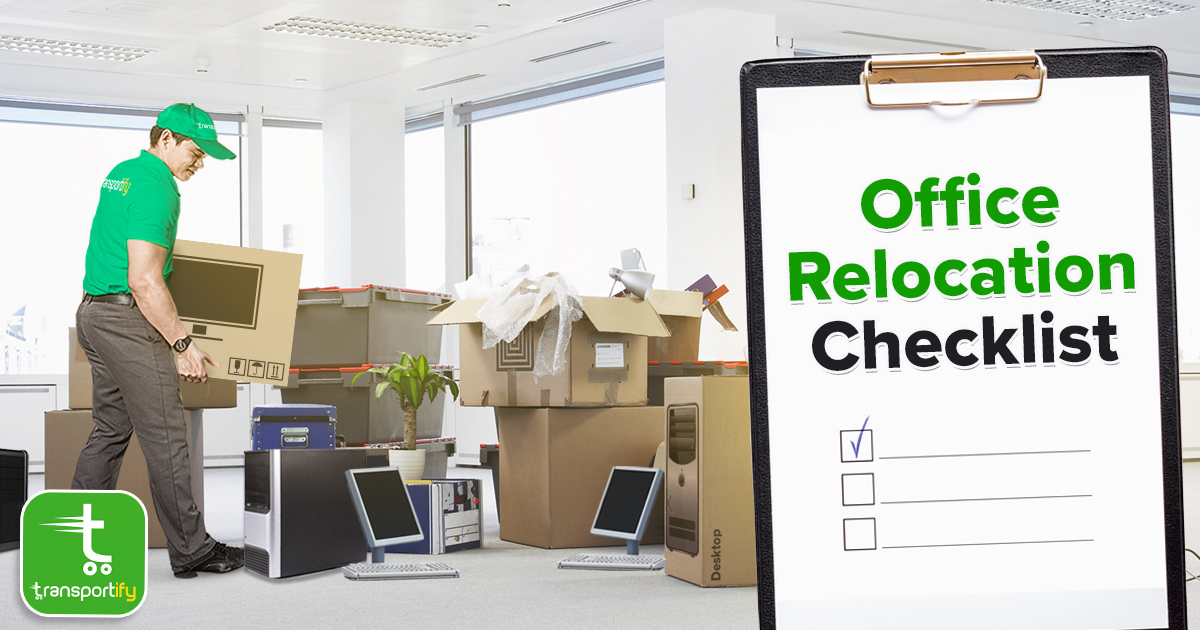 Are you dreading your office relocation? You're not alone. Many people dread the process of moving their office, whether it's down the street or across the country. There are many things to consider when relocating your office, from packing up all your equipment to ensuring that your network is set up correctly in your new space. And let's not forget the most daunting task: trying to get everything done within the tight timeframe you've allotted yourself. If you're overwhelmed by the prospect of office relocation, don't worry – help is here!
In this article, we'll provide you with a comprehensive office relocation checklist and tips on how to make the process run as smoothly as possible.
What Are The Reasons for Office Relocation?
There are many reasons why a company needs office relocation, but most of the time, it involves growth and scaling. If your team is growing, expanding your workspace could be one of the reasons.
But for other businesses, here are some of the reasons why office relocation is needed:
The Need for More Office Space
If your office is constantly cramped and crowded, it might be a sign that you need more office space. When there's not enough room for employees to move around comfortably, it can lead to decreased productivity and creativity. Sometimes, the office isn't big enough to accommodate the current number of employees. This can be a problem if the company grows and needs more office space to accommodate the additional workers.
If your office is in a prime location, but the lease is about to expire, it might be time for a relocation. It's important to weigh all your options before making a decision, but in some cases, relocating might make more sense than renewing the lease.
The Need for More Parking Spots
Especially in larger cities, parking spots can be hard to come by. If your office is located in a busy area and doesn't have its own parking lot, you might find yourself struggling to find a spot for employees to park their cars.
This can become especially problematic if your office is located in a downtown area where parking is already at a premium. If there are no available parking spots near your office, it could lead to workers getting late for work or even having to leave their cars parked on the street, which could lead to tickets or towing.
The Need for Better Transportation Options
If your office is located far from public transportation or there are no good transportation options available, it can be difficult for employees to get to work. This can lead to tardiness and even absences from work.
In some cases, the office might be located in an area that's not easily accessible by car. If this is the case, it's important to find an office relocation solution that takes into account transportation needs.
The Need for More Meeting Spaces
Meetings are an important part of any business, but if your office has enough meeting spaces, it can lead to scheduling conflicts and long waits for people who need to use the conference room.
If your office is constantly booked up with meetings, it can be difficult for employees to find an open desk or workspace when they need one. This can lead to a lot of wasted time trying to find a place to work.
Be Closer to Clients
If your office is located far from your clients, it can be difficult for them to get to you. In some cases, it might make more sense to relocate your office closer to your clients.
This can be especially helpful if your office is located in a different city or state. If your office is closer to your clients, it can make it easier for them to get to you and for you to meet with them in person.
But no matter what the reasons are, having an office relocation checklist before the big day can help. The next section will discuss everything on how to prepare for your move.
How to Prepare for Office Relocation: Checklist
Office relocation can be a stressful time for employees, but it can be less stressful if everyone is prepared for it. Having a complete office relocation checklist can help make sure that everything goes smoothly on the day of the move.
Some of the items that should be included on your office relocation checklist are
Contact information for all employees and clients
A list of important files and documents that need to be transferred
A list of office equipment that needs to be moved
A timeline for the move, including when each stage should be completed
Details about the new office space, such as the address, layout, and parking arrangements
Here are some trucks and vehicles from Transportify you can use for your upcoming office relocation.
Vehicle Type
Dimensions/
Weight Limits
Base Price
(Metro Manila)
Base Price
(Outside Metro Manila)
Base Price
(Visayas/Mindanao)
Wing Van 
32 to 40 x 7.8 x 7.8 ft
12000kg to 28000kg
7500 PHP
6500 PHP
6500 PHP
6w Fwd Truck
18 x 6 x 7 ft
7000kg
4850 PHP
4850 PHP
4850 PHP
Closed Van
10 to 14 x 6 x 6 ft
2000kg to 4000kg
1800 PHP
1450 PHP
1450 PHP
Open Truck
10 to 21 x 6 ft x open
2000kg and 7000kg
2300 PHP
1950 PHP
N/A
Mini Dump Truck
10 x 6 ft x open
2000kg
1500 PHP
1200 PHP
N/A
L300/Van
8 x 4.5 x 4.5 ft
1000kg
430 PHP
330 PHP
310 PHP
Small Pickup
5 x 5 ft x open
1000kg
310 PHP
250 PHP
220 PHP
Light Van
5.5 x 3.8 x 3.8 ft
600kg
250 PHP
192 PHP
225 PHP
MPV/SUV
5 x 3.2 x 2.8 ft
200kg
160 PHP
130 PHP
140 PHP
Sedan
3.5 x 2 x 2.5 ft
200kg
140 PHP
110 PHP
120 PHP
While office relocation can seem daunting at first, following a checklist like this one will help ensure a smooth transition. With the right preparation and planning, office relocation doesn't have to be difficult – it can even be an exciting process!
Stress-Free Office Relocation Useful Tips
When it comes to office relocation, the key to a stress-free move is preparation. If you have a plan and know what to expect, you won't be as overwhelmed on moving day. Here are some useful tips for having a stress-free office relocation:
1Start Planning Early
The earlier you start planning for your office relocation, the easier it will be. This gives you enough time to gather all the necessary supplies and contact information for employees and clients. It also allows you to create a timeline for the move so that everyone knows what to expect.
2Take Inventory of Your Items
Taking inventory of all your office items will help make sure nothing gets lost in the move. If possible, you should also label each box with what's inside so that everything is easy to find when it arrives at the new office space.
3Delegate Tasks
If you have a large office relocation, it's important to delegate tasks to different people. This will help ensure that everything gets done on time and that no one is overworked. Delegating tasks to your employees will also help take some of the load off your shoulders.
4Stay organized
One of the best ways to stay organized during an office relocation is by using a checklist like the one provided in this article. This will help make sure that nothing is missed on moving day. Being organized can help reduce stress and make the office relocation process smoother and easier.
5Take Breaks
Moving can be very tiring, especially if it's an extended move. Make sure to take breaks throughout the day so that you don't get too overwhelmed. Giving breaks can also help make the office relocation more enjoyable for everyone involved.
6Don't Forget to Plan for Downtime
When office relocation is in full swing, it's easy to get wrapped up in the chaos and forget to plan for downtime. But it's important to remember that not everyone will be able to work during the move. Make sure to have a plan in place for those who won't be able to work. This could mean giving them a few days off or allowing them to work from home.
Having a plan for downtime will help keep everyone organized and reduce stress levels during the office relocation. And with a little bit of planning, office relocation can be a smooth process for everyone involved!
SEE ALSO:
How Transportify Can Help with Your Office Relocation
Transportify is a freight service that offers office relocation services and can help make your move easier. With their reliable logistics network, they can provide you with office relocation services from start to finish.
By using Transportify's mobile app for moving and relocation services, you can easily book reliable transport for your office move with just a few clicks. From furniture removals to bulk delivery of equipment and office supplies, Transportify's office relocation services have you covered.
With all these office relocation checklists and tips, office relocation doesn't have to be as stressful and overwhelming as it usually seems. Start planning your office relocation today and make sure that everything goes smoothly with the help of Transportify!
| | | |
| --- | --- | --- |
| | or | |
Frequently Asked Questions:
What are the common reasons for an office relocation?
🚚 There are many reasons why a business might decide to relocate its office. Some of the most common reasons include needing more office space, wanting to be closer to clients or suppliers, or because the business is expanding.
What should I consider when planning an office relocation?
🚚 When planning an office relocation, it's important to consider the size and type of office furniture that you need to move, the number of items you will be moving, how much time you have for the move, and any additional services that might be needed such as packing materials and storage options.