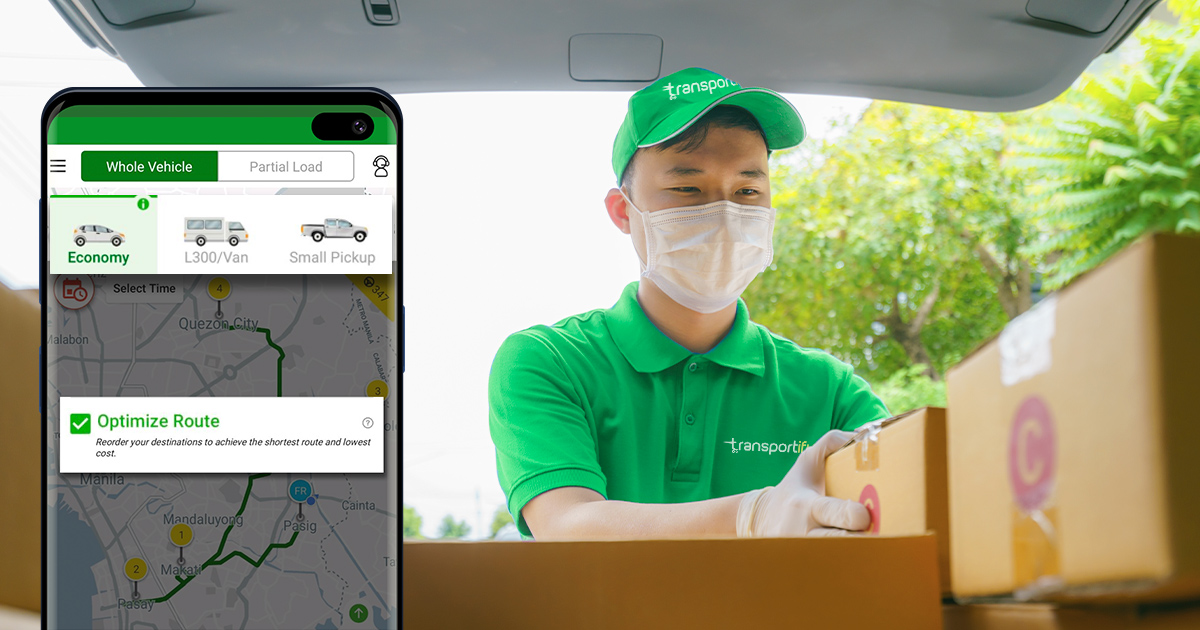 Business delivery in the Philippines continues to rise as more foreign investors and aspiring Filipino entrepreneurs choose to establish their businesses. A big reason for this increase is the Philippines' strategic location across the South East Asian region. It enables investors and financiers to connect with their counterparts in other countries easily.
Due to this sudden market change, 3PL carriers come up with unique strategies to manage the customers' requests and logistics requirements efficiently. The routing guide is an example of a modern logistics business solution that streamlines operations, reduces costs, and improves trading relationships with other customers. Let's discuss routing guides and how it can help your business.
What is a Routing Guide?
Routing guides are essential documents with an established set of rules and requirements for shipping products from a retail location to the customer's doorstep. These routing guides were created when big retail chains began to broaden their market reach to more key cities and areas and further increase the volume of products by using vendors and fulfillment centers.
Having the perfect routing guide which runs smoothly and effectively as possible is essential not only in surviving today's world of logistics and point-to-point delivery but also to have an edge over other logistics companies. Advanced routing technology will give you cost and time savings.
The first step in achieving the best business delivery routing guide is to decide whether you plan to handle your shipments in-house or if you'd prefer to work with a third party logistics (3PL) carrier instead. If you are looking for a 3PL carrier, you may use Transportify for your delivery needs. Here is the list of Transportify vehicles available for different business delivery needs:
Vehicle Type
Cargo Dimension
Capacity
Starting Price
Vehicle Type
Cargo Dimension
Capacity
Starting Price

Economy (Sedan/Hatchback)

L: 3.5 ft
W: 2 ft
H: 2.5 ft

200 kg

₱120

Economy Extra Space (SUV/MPV)

L: 5 ft
W: 3.2 ft
H: 2.8 ft

300 kg

₱140

L300/Van

L: 7 ft
W: 4 ft
H: 4 ft

1000 kg

₱415

Pickup Truck

L: 10 ft
W: 6 ft
H: Open

2000 kg

₱1800

Pickup Truck Extra Space

L: 14 ft
W: 6 ft
H: Open

2000 kg

₱2200

Closed Van (4W)

L: 10 ft
W: 6 ft
H: 6 ft

2000 kg

₱1800

Closed Van Extra Space (6W)

L: 14 ft
W: 6 ft
H: 6 ft

2000 kg

₱2100

Long Pickup Truck

L: 18 ft
W: 6 ft
H: Open
7000 kg

₱4850

10-W Wing Van

L: 32 ft
W: 7.8 ft
H: 7.8 ft

15000 kg

₱7500




Mini Dump Truck

L: 10 ft
W: 6 ft
H: Open

3500 kg

₱1500

6w Fwd Truck

L: 18 ft
W: 6 ft
H: 7 ft
7000 kg

₱4850
Of course, most modern businesses have ditched the paper-trail in favor of online portals and applications. By utilizing enhanced and sophisticated technology for transport management, you will be able to take your business to the next level of growth.
Setting up the Perfect Business Delivery Routing Guide
There are many 3PL carrier companies out there, each of which works differently regarding guidelines and cost. Some measure via cargo weight limit, while others look at petrol consumption and overall mileage. With point to point business delivery, finding a 3PL carrier with an excellent logistics strategy designed to save you money while improving your overall delivery capabilities is essential. Here are some key points to set up the perfect business delivery routing guide with the help of 3PL carriers:
1Implement scorecards as tracking tools
When trialing various 3PL carriers, it is important to track essential data and performance indicators if you wish to find a permanent and reliable solution. You can implement scorecards to effectively track and analyze data on a weekly basis—thus being able to identify ineffective aspects of your routing guide and being able to amend the issues quickly.
Having the best possible fleet for your logistics needs requires being vigilant in tracking specific metrics. Remember to measure all the things that matter to your operational performance as it will help you define what service is best suited to your needs.
2Communication is always key.
The best 3PL logistics companies will always have an open and accessible line of communication available for you to use. For example, we have a comprehensive application that can be used by our clients so that you can track and contact your delivery drivers at all times. This information is invaluable when staying up to date with current movements and offering clients accurate ETA's on point to point delivery. This means that if your ten-wheeler truck is falling behind schedule or caught up in traffic; you will be notified immediately. In addition to that, the sophisticated nature of our GPS tracking capabilities also allows us to update and re-route drivers in real-time.
Transportify is an example of a 3PL carrier that offers state of the art GPS technology for business delivery services. This unique feature allows individual bookers and business clients to get real-time updates on their deliveries.
3Simplicity is essential.
Try to avoid a 3PL carrier, which seems to complicate matters unnecessarily. Your routing guide should be as simple as possible to achieve optimum results. So, outsourcing your requirements to a large 3PL with the infrastructure in place and the technology to make all of your deliveries with the utmost accuracy will be your best option.
4Technology and cost-saving potential
Going back to the GPS tracking application that we use, you should endeavor to work with a 3PL carrier with something similar. Using dated and static routing systems is a thing of the past. Instead, it would be best if you focused on sophisticated technology that can not only offer you the optimum routing systems but allow the tracking of valuable data with ease, demonstrating your cost-saving potential.
5Do your due diligence.
It is important to find a 3PL delivery partner for business that you are happy to work with and trust with being the face of your business. Don't forget, saving money is important, but so is the overall level of customer care that you offer. Meeting deadlines and making same-day deliveries with continued precision is an important aspect of growing your business. It would be best for your customers if you are consistent in delivering goods on time. Thus, you need to do your research when finding an excellent third-party logistics company to work with.
Of course, if you'd prefer to keep your logistics requirements in house, then there is always the option to procure a ten-wheeler truck or vehicle types for delivery. However, we wholeheartedly recommend exploring the 3PL carrier option, as in most cases, you will be able to save a lot of money on manpower and execution.
In any case, be certain to track performance and regularly revisit your routing guide in order to improve it. As your business grows, you will need to modify your routing system to keep up with higher demand. By constantly improving your services, you'll continue to flow smoothly into the future.
Transportify: Your Best Option for Business Delivery Services
Transportify offers sophisticated logistics service with attractive business delivery packages. These benefits will surely help you in saving more time and money for business. Explore the Transportify Corporate Account for Business on the table below:
Details
Program Features
Live Support

Open 24/7

Prepay

Available

Postpay with Monthly Invoicing

Available

Destinations

Up to 16

COD/POD
COD + POD
2.50% of invoice
Min of ₱80
(Flat Fee/Booking)
POD Only
₱80 for ≤ 3 Drops
₱160 for ≤ 10 Drops
₱200 for ≤ 15 Drops
Warranty

Up to ₱3 million

Nationwide

Available

Business Web Dashboard

Team Account Management Customized Reports
Indeed, this business partnership program will give more convenience to your business. Suppose you are a company or customer that is interested in partnering with Transportify. In that case, you may reach out to business@transportify.com.ph or reach out to our 24/7 customer service that will facilitate your queries. You may also visit our website to learn more about our services and available fleet for your business.
Frequently Asked Questions:
How does a routing guide help transform a business?
? A routing guide streamlines the operations, reduces costs, and improves business efficiency and overall performance. Since shippers are expected to follow the rules and recommendations in the routing guide, you will reduce errors in handling logistics operations and further improve the quality of delivery service to your customers.
Who is the best provider of business delivery services in the Philippines?
?There are a lot of available providers for business delivery services in the Philippines. Some are focused on handling small parcels; others have options for large and bulky item delivery. An example of a logistics service provider that can handle different delivery requirements is Transportify. Their fleet is tailored to the needs of their customers. You may book different vehicles such as sedans/MPVs, L300/Van for smaller deliveries and Long Pickup Trucks and 10W Wing Vans for large scale deliveries.
What are the benefits of having the right 3PL carrier for your business?
? A 3PL carrier should be designed to give you convenience in overall logistics operations and provide excellent strategies in achieving your goal of saving money while improving your delivery capabilities. Furthermore, another major benefit of having the right 3PL carrier is that you won't have to worry about the delivery operations yourself. By outsourcing your logistics, you have more time to spend on the core processes of your business. A 3PL provider needs to provide these benefits for continuous improvement and operational efficiency.