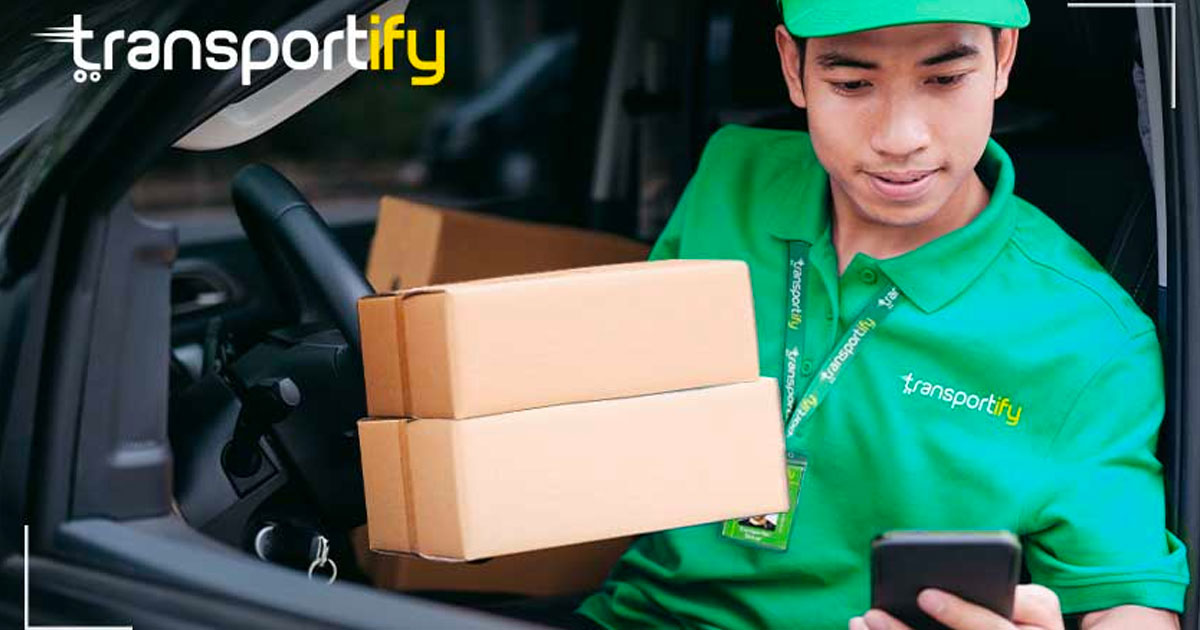 For any business that has to fulfill regular deliveries for its customers, finding the right logistics company can be daunting. It's not so much about the costs involved (although that is very important), but the way that the drivers will interact with your customers. You want to be sure that the available drivers will be respectful and courteous, and of course, that they will take extra care when handling your goods.
Why Choose Transportify As Your Delivery Driver Partners?
If you're in the Philippines and you would like to give our online delivery service a try. You can start with a small order if you wish to see how it goes. We promise that you will not be disappointed with the efficiency and professionalism of our driver-partners execute 24/7.
We understand why you might have reservations about putting your faith in a delivery app for your logistics needs. However, by the end of this blog, we are sure that you will have complete confidence in our delivery driver-partners, and hopefully, you'll be excited by the prospect of having them represent your business on the front lines! Here's why:
1They operate a diverse fleet of vehicles.
Whether it's a minor economy order or a massive fixed price route delivery truck that you require, we have a vast range of driver-partners that's 24/7 available and waiting to fulfill your needs. No matter how big or small your delivery, we will gladly take it on and get the job done efficiently. Check out the vehicle models for each fleet category below for more details.
Vehicle Type
Cargo Dimension
Capacity
Price Starts At
Economy
(Sedan/Hatchback)
L: 3.5 ft
W: 2 ft
H: 2.5 ft

200 kg

₱120

Economy Extra Space
(SUV/MPV)
L: 5 ft
W: 3.2 ft
H: 2.8 ft

300 kg

₱140

L300/Van

L: 7 ft
W: 4 ft
H: 4 ft

1000 kg

₱430


Pickup Truck

L: 10 ft
W: 6 ft
H: Open

2000 kg

₱1800

Pickup Truck Extra Space

L: 14 ft
W: 6 ft
H: Open

2000 kg

₱2200

Closed Van
 (4W)
L: 10 ft
W: 6 ft
H: 6 ft

2000 kg

₱1800

Closed Van Extra Space
(6W)
L: 14 ft
W: 6 ft
H: 6 ft

2000 kg

₱2100

Long Pickup Truck

L: 18 ft
W: 6 ft
H: Open
7000 kg

₱4850

10w Wing Van

L: 32 ft
W: 7.8 ft
H: 7.8 ft

15000 kg

₱7500

Mini Dump Truck
L: 10 ft
W: 6 ft
H: Open

3500 kg

₱1500

6w Fwd Truck

L: 18 ft
W: 6 ft
H: 7 ft
7000 kg

₱4850
2Transportify Driver Partners are uniformed and well-presented.
We believe in the importance of having a well-groomed and uniformed workforce. Understand that when you entrust your delivery requirements to us, it's our reputation on the line as well.
So, should you have concerns about our drivers' attitudes; know that they are wearing Transportify uniforms and driving sign-written vehicles. As such, you can trust that we take extra care when hiring drivers to represent us. We will only work with individuals who we can confidently put our faith in.
3You can track them every step of the way.
The best thing about it all is that you don't have to put your faith in our drivers blindly. Our Transportify delivery mobile app allows you to track your driver and delivery, every step of the way. It's incredibly simple, and it will enable you to offer accurate ETA's for your customers, should you need to update them in real-time.
4They are professional delivery driver-partners.
We are very thorough when hiring new drivers to represent us. We ensure that all Transportify Driver Partners have a full, clean driving license. In addition to that, we put them through a thorough training program, so that they share our values: delivering a quality service with the utmost professionalism.
5They are incredibly flexible.
Without Transportify Driver Partner's dedication to the job, we wouldn't be able to offer such a flexible delivery service. Because of their willingness to work around the clock, we can provide you with such a consistent and efficient service. No matter what you require, they will be ready and waiting to handle your delivery requirements.
Why Get a 3PL Delivery Driver For Your Business?
There is always a degree of distrust when it comes to working with new people—much less people you haven't screened yourself. You might think you have little to no control over matters. However, when it comes to working with third-party logistics providers (3PL) understand that they are in the business of transporting things. 3PL delivery has an edge that no fledgling in-house delivery group can match.
Why use a 3PL system?
When it comes to the development of your delivery fleet, you may find yourself looking at qualities that make them good people, but not necessarily competent delivery personnel. 3PL delivery groups are not distracted in the same way. It is their industry, and therefore know the qualities needed for the job. They seek out logistics personnel that exhibit the necessary patience and resilience.
Delivery may seem like a straightforward task, but it isn't that simple. Delivery drivers have to sit for long periods and endure Philippine traffic more than the average person. They have to remember the best routes and shortcuts while being aware of any road maintenance (which happens frequently). They need to be able to listen to instructions while independently understanding what it takes to get the job done. They have to be fast on the road while being aware of the fragile items they have in their care. The position requires delivery drivers to be in good shape, mentally and physically. A 3PL delivery and logistics company, like Transportify, understands these things and ensure that you have nothing but the best and that their drivers are not at a loss either. A failure to understand the needs of the job does not only hard you and your business, but also the people you take in for the work. It may not be your intention, but it happens.
As mentioned earlier, trying out a 3PL delivery is an excellent way to assess if your business is ready to make the transition to accommodating delivery orders on top of your current services. It is a unique way to see and understand the overhead costs without fully committing to the change. You also have the bonus of making use of the best tech for 3PL deliveries like the GPS tracking system, two-way in-app chat feature, and AI booking assistance. There is also a dedicated customer service line. Even though it is just a trial, the added services create a very professional image for your customers.
How do you benefit from the arrangement?
With this arrangement, the business has room to be flexible. They can have all the added benefits of the 3PL delivery without the hassle and work. A 3PL and truck shipping company takes away sourcing the right kind of vehicle, screening of delivery personnel, cost analysis for gas and other fees, and reworking store policies to fit the new change. The short term partnership with Transportify allows businesses to see if they can accommodate the cost of that growth.
Businesses would benefit more from a long term partnership with the third party logistics (3PL) delivery under the special business program. Companies would have a more active role in planning the operations with Transportify's team, an account manager and delivery drivers, and resources, their GPS, and fleets.
A good delivery driver is hard to find, but with 3PL delivery in place, the search does not have to be so arduous. It is as simple as downloading the app, creating a business account, and contacting Transportify's representatives that's available 24/7 for a detailed conversation. The five reasons for a delivery driver can be summed up to one main reason—because you can. It is because the pros of 3PL drivers outweigh the cons. It is a safe and convenient way to change. Long-term growth will always trump short-term costs. Do not be afraid to develop and grow just because you aren't sure.
Frequently Asked Questions:
How does 3PL delivery work?
?To save on cost, a company sources from a third-party company the handling of their products delivery logistics instead of hiring in-house. This type of set-up works best for SMEs that can't afford the cost of having their fleet while being able to expand their business reach.
What advantage do I get from working with 3PL companies?
?Since you will be entrusting the third party logistics company for your deliveries, your business can utilize your extra time for production and building stronger connections with your customers. It will give you a big cost reduction since most 3PL providers aim to optimize operational performance on their client businesses.