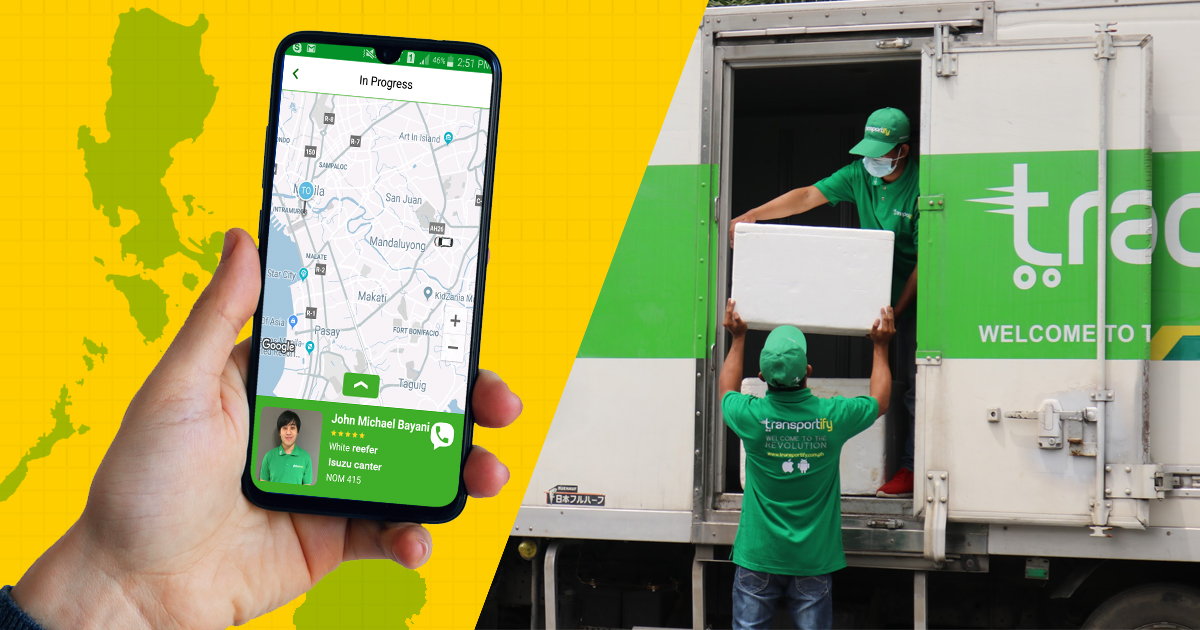 Online shops may lack the physical traits of actual stores, but they are a form of business, nonetheless. A form of business that needs a third-party logistics partner to ensure the proper distribution of goods among the business' customers.
But as an online shop owner, how should you choose the right delivery partner for you? There are certain qualities online shop owners should look for. Below is a list of qualities Transportify logistics company recommends that on demand delivery app Philippines partners should have.
What Are the Qualities of the Best On Demand Delivery App?
1Reachability
Above affordability and delivery speed, being reachable is one of the qualities an online shop owner should look for in a delivery partner that also offers delivery app Philippines. You are a business person—a proprietor that needs to monitor your product deliveries from time to time. You need to make sure that the on demand delivery app you will use for your business is open daily, from early in the morning until late at night, just like Transportify's customer service, which is open from 6 AM to 10 PM daily. You will also need a way to directly contact your driver, like Transportify's User-Driver Chat App Feature.
Being reachable also means that your courier partner's customer service immediately replies to your messages whenever you have concerns regarding your business logistics, such as on demand delivery app.
2Vehicle Flexibility & Driver Versatility
This quality is especially important for shops with online furniture delivery service in the Philippines, as not all furniture shares the same size, shape, and weight. What if your customer ordered a disassembled bookshelf? Should your delivery partner use a truck for delivery even if the package can fit in the trunk of a car just because they only have trucks as delivery vehicles available? Choose a partner that has a wide range of delivery vehicle options so you can deliver any product that needs to be delivered.
Additionally, make sure that the logistics company you choose has well-trained drivers who can easily adapt to different types of delivery. Find a logistics partner that can provide you with drivers who know how to take care of hardware materials and how to handle food business delivery services, so the cupcakes that you sell online will not arrive on their destination as damaged goods.
3Speed
Of course, you must get the fastest courier in the Philippines. After all, you would not be looking for an on demand delivery app if you are okay with delayed deliveries, right? Moreover, running a business means you are running on a tight schedule, especially for online shops, as most online shop consumers prefer to buy online because they think shopping is faster when done online.
4Wide Coverage
A third-party logistics partner with a wide coverage of standard service area and providing a delivery app Philippines is a must-have for online shop owners whose target market includes consumers outside Metro Manila. Take Transportify, for example, we now offer delivery services in all of Luzon, and some areas in Visayas and Mindanao. We also help businesses with interisland deliveries to other islands nationwide which do pick ups from Luzon and Cebu. Our coverage includes remote areas in the Northern provinces and Southern provinces.
5Affordability
Last but not the least of the qualities you need to look for in an online shop logistics partner is affordability. Sure, you are not paying rent for a physical store, but you also need to make sure that your income is higher than your expenses. If your logistics partner is too expensive, it might cause you more trouble than not having any logistics partner at all. At the same time, it is also risky to hire a courier service whose pricing is too cheap to be true. Choose a logistics partner that is not too cheap and not too expensive, but is just affordable with reasonable and transparent pricing.
To give you an idea, here's the Transportify pricing list:
Fleet
Price starts at
Size
10w  Wing Van
P7,500
L: 32 ft x W: 7.8 ft x H: 7.8 ft
Long Pickup Truck
P4,850
L: 18 ft x W: 6 ft x H: Open
6w Fwd Truck
P4,850
L: 18 ft x W: 6 ft x H: 7 ft
Mini Dump Truck
P1,500 (Metro Manila)
P1,200 (Other areas)
L: 10 ft x W: 6 ft x H: Open

Closed Van
P1,800 (Metro Manila)
P1,450 (Other Areas)

+ P300
L: 10 ft x W: 6 ft x H: 6 ft

with extra space (6W)
L: 14 ft x W: 6 ft x H: 6 ft


Pickup Truck
P1,800(Metro Manila)
P1,450 (Other Areas)

+P400

L: 10 ft x W: 6 ft x H: Open

with extra space

L: 14 ft x W: 6 ft x H: Open

L300/Van
P430 (Metro Manila)
P330 (Other Areas)
L: 7 ft x W: 4 ft x H: 4 ft

Economy
P120 (Metro Manila)
P90 (Other Areas)

+P20

L: 3.5 ft x W: 2 ft x H: 2.5 ft

with extra space (SUV/MPV)

L: 5 ft x W: 3.2 ft x H: 2.8 ft
We hope you learn a thing or two about finding the right logistics partner for your online shop. It would not also hurt to consult the customer reviews and testimonials of your choices to make sure which one truly deserves your trust.
SEE ALSO:
What is the Importance of On Demand Delivery App Philippines?
On demand delivery app is not only used for achieving your business goals. Small and mid-sized businesses too also adapt the mobile app strategy more than just creating a user-friendly website for their customers.
Having a cargo delivery app Philippines helps businesses to stay ahead in the competition while moving their marketing to the next level. A mobile application is now being used for every shipping company that is associated with transporting goods and products from location A to location B. It makes the shipping process more convenient for delivering large and bulky items.
The good thing about on demand delivery app is that it enables all kinds of people to register and start providing their services. Businesses can even level up their customer service by sending a push notification via app.
On the other hand, the delivery app Philippines provides excellent staff reliability while reducing the overall expenses for business owners. Most of the time, our delivery staff and freelance drivers can use their phones and access the information via our on demand delivery app, so you don't need to carry bulky gadgets and devices to check the freights status or to get a signature from the recipient.
It enables customers to track and trace their orders and enhance their user experience. Also, this can help in establishing your brand loyalty and create a better business with higher profits. To lessen the operational expenses and ease of the process in the long run, the on demand delivery app has need to developed by following the essential steps below:
1User-Friendly and Convenient
The method of signing up into the delivery app Philippines must be an easy task for the users and also convenient. This method is why it would be best if the login process is neat, simple, and easy to use for the user. A delivery app Philippines should make the life of the users easy and not complicated. A reliable on demand delivery app should not be a daunting task for its users to book for delivery.
2Traceable
The notable advantage of on demand delivery app that is built with the most convenient delivery system is an app feature that can track the delivery item. The delivery app Philippines should be easy to use and has simple delivery procedures for its customers. The real-time location information from the driver's app is sent to the customer's app that will help the users to know the whereabouts of their items and goods.
3Payment Options
Selecting payment options is the most vital step in the delivery app Philippines. People these days prefer virtual cash and digital payments compared to actual cash payments. Many people are using their credit cards and debit cards to pay for the services they selected. For a business to be convenient and hassle-free to the customers, they need to offer different kinds of payment options.
However, there are still people who prefer to pay upon delivery. So, to provide a higher level of user experience, you can offer several payment options that will benefit the convenience of your customers. On demand delivery app like Transportify offers flexible payment options for their customers. They can choose to add funds using Online Deposit/Bank Transfer with no fee, pay using credit/debit card with minimal administrative fee or pay in cash during the delivery.
That's why partnering with reliable modern logistics provider and delivery service like Transportify for your business delivery process is the key to have all of these factors. Transportify provides an on demand delivery app for the customers for free. You may download the application by simply scanning the QR code or clicking the buttons below.
| | | |
| --- | --- | --- |
| | or | |
Many businesses choose to stay with us to have a competitive advantage against their competitors. Companies offer transparency and convenience to their customers with the help of Transportify on demand delivery app. So, what are you waiting for? Give us a call now, and our customer service team is waiting for you with a smile to explain all the details for our delivery services.
Frequently Asked Questions:
Does Transportify have on demand delivery?
⌚Yes. With on demand, Transportify can connect you to a driver and have the option to deliver your packages immediately. The service is open 24/7, even during holidays. You can start your booking now in our web app or download the Transportify app in Playstore or Apple App Store.
How does Transportify on demand delivery works?
⌚ Just like any other booking delivery apps, you need to provide the pick-up and drop-off locations. Then you can select the pick up time option and set it to less than an hour to have it immediately. The app will then connect you to our available fleet to assist you in your needs. Once a driver confirms, you're all set!