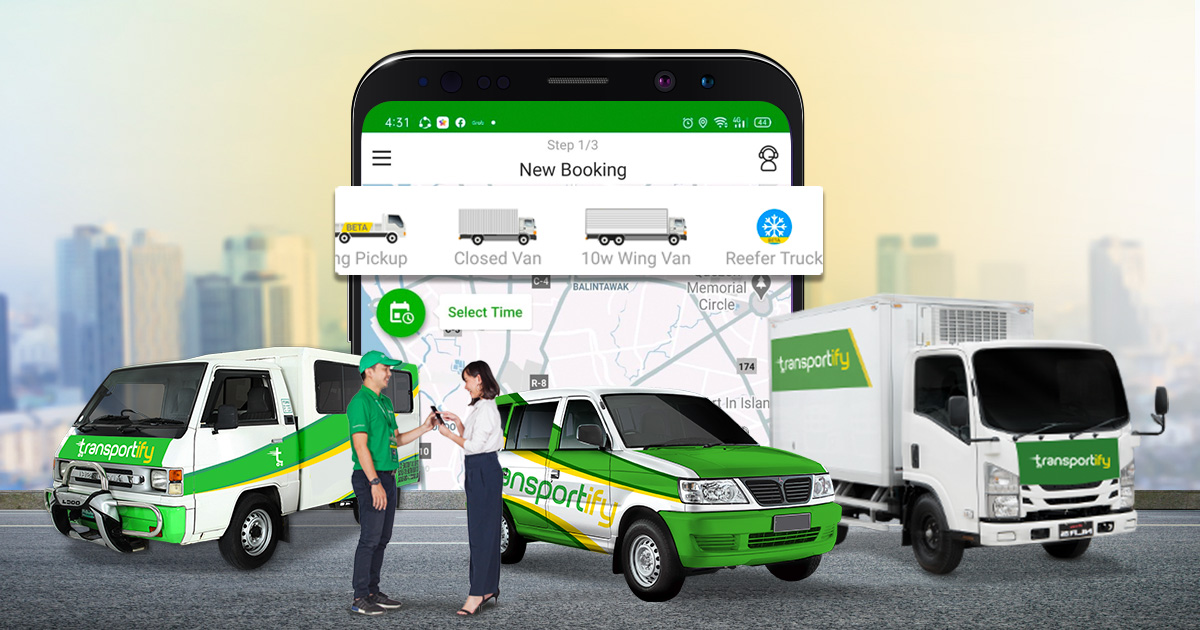 Everyone knows that having a business is tough. The influx of cash may be constant, but business owners have to work hard for it. As a business owner, you have to be determined, you have to have strong stamina, and you have to be ready to take risks.
What Are The Things You Should Know When Managing a Fleet?
One of these risks is deciding to have your own business delivery fleet: your own fleet of vehicles that will deliver various goods to valued customers. This risk is definitely a big one, so before you decide on a course of action on whether to have or not to have your own delivery fleet for your business, consider the pros and cons of the situation.
The Advantages of Having Hour Delivery Fleet
You are in full control of your delivery schedules.
You provide a personal touch that customers like.
It can also serve as an advertising strategy.
The Disadvantages of Having Your Delivery Fleet
It will be costly.
It takes time to hire professional and trusted drivers.
It takes time searching for delivery vehicles to buy.
You need proper storage and parking space.
The Alternatives You Can Use
You can use Transportify and its services for your business.
It has affordable prices for excellent services.
It has a reliable track-and-trace feature.
You can select multiple destinations in one transaction.
Extra helpers.
24/7 customer support.
Here's a table showing an overview of Transportify's standard delivery rates:

Vehicle Type
Dimensions/
Weight Limits
Base Price


(Metro Manila)

Base Price


(Outside Metro Manila)

Base Price


(Visayas/Mindanao)

Wing Van 

32 to 40 x 7.8 x 7.8 ft




12000kg to 28000kg

7500 PHP

6500 PHP

6500 PHP

6w Fwd Truck

18 x 6 x 7 ft




7000kg

4850 PHP

4850 PHP

4850 PHP

Closed Van

10 to 14 x 6 x 6 ft




2000kg to 4000kg

1800 PHP

1450 PHP

1450 PHP

Open Truck

10 to 21 x 6 ft x open




2000kg and 7000kg

2300 PHP

1950 PHP

N/A

L300/Van

8 x 4.5 x 4.5 ft




1000kg

430 PHP

330 PHP

310 PHP

Small Pickup

5 x 5 ft x open




1000kg

310 PHP

250 PHP

220 PHP

Light Van

5.5 x 3.8 x 3.8 ft




600kg

250 PHP

192 PHP

225 PHP

MPV/SUV

5 x 3.2 x 2.8 ft




200kg

160 PHP

130 PHP

140 PHP

Sedan

3.5 x 2 x 2.5 ft




200kg

140 PHP

110 PHP

120 PHP
When it comes to risky and huge businesses-related decisions, one should always try to understand the situation at hand fully. As a business owner, you should know all the upsides, downsides, and other possible options before you make a final decision.
For more information, download the Transportify application by clicking the button below.
Statistical data regarding on demand delivery services
The innovation brought by technology has created a huge wave in providing more business opportunities. In the age of the internet and smartphones, the battle toward a successful business begins with providing an excellent customer experience.
For quite some time, on demand delivery has paved the way for customers to patronize a business. Almost every store, whether online or physical, provides delivery services. Here are several statistical data that show just how much a delivery app Manila that provides an efficient delivery service can benefit companies.
Competitiveness in the e-commerce industry
At the end of 2019, businesses engaged in e-commerce have grown by 21% 2018. This growth in the industry can be attributed to the many on demand delivery services that e-commerce companies provide for their customers.
As such, a business having a delivery app Manila like Transportify helps your business keep up with the competition.
Consumer priority
Also, more than 60% of customers are willing to pay extra to have their orders available for on demand delivery. If you want to make a name for your business, you must know how to make your customers satisfied and give them exactly what they want.
To help you provide the best delivery services, a delivery app Manila, like Transportify, can be your partner in making your customers happier and more loyal to your company.
Meet customer expectations
According to research, 54% of online shoppers already expect stores to have an on demand delivery service. It would not be suitable for business when the consumers are on the brink of checking out their carts, and then they find out that you do not have a delivery option.
As such, to avoid disappointing your customers, make sure that you have a reliable delivery app Manila that can take your products right to your customer's doorstep.
SEE ALSO:
Why You Should Choose On Demand Delivery App?
Every business needs to find the most cost-efficient method to deliver its products. There are two standard options: one is to create your in-house delivery system, and the other is by outsourcing through the use of a delivery app Manila.
As previously mentioned, using a third party logistics provider like Transportify provides for a more competitive and efficient delivery method. In an age of thriving technology and smart business solutions, staying one step ahead and keeping up with the competition is a must.
Here are several reasons why a delivery app Manila is better than an in-house fleet.
Saves time and money
Setting up an entirely new in-house fleet can cost considerable time and money. First, you have to hire new employees and go through the interview process personally. Then, you have to consider the cost of training and the additional expenses that you have to shell out for their salaries.
Considering the tedious process of creating your in-house fleet, a more efficient method is to avail of a same-day delivery service. Transportify is an established delivery app Manila that provides delivery services not only for individuals but for businesses as well. With it, you do not have to invest and spend a considerable amount of resources to give your customers a delivery option.
Shipping and delivery expertise
There is no better way to ensure that your products are delivered safely and sealed than to have professionals handle them. With a certified delivery app Manila like Transportify, different delivery methods are made, such as by using the proper kitting process and documentation.
Adaptive scalability
Every business has its peak season and low season. Sale rates are usually not consistent, which is why sometimes it would be challenging to maintain the productivity of an in-house fleet without hurting your profits.
By using an on demand delivery app Philippines, you get to spend delivery fees according to the demands. You do not have to shell out valuable profit for the maintenance of your in-house fleet. You do not even have to make adjustments to accommodate the demands throughout the season continually.
Efficient and Resourceful On Demand Delivery Service Provider
Needless to say, when it comes to saving costs and achieving quality delivery service, nothing beats using the services of an on demand delivery provider. It is better for every business in the long run, and you get to create a beneficial relationship. While an in-house fleet has its advantages, if you are a small to medium business enterprise or you do not want too much hassle, then a third-party delivery provider is the best option for you for the reasons stated above.
Transportify: Philippines' Leading On Demand Delivery Service Provider
So, to help you with your business, Transportify now has a delivery app Manila. It is the top delivery provider not only for individual deliveries but for bulk orders as well.
By downloading the Transportify application, you get to have access to a wide variety of services from on demand delivery, long-distance freight deliveries, trucking, and express deliveries. Undoubtedly, your customers will be pleased to know that you now provide a quick delivery solution. In just a few clicks and at a low cost, your product will reach your customer's doorstep at the fastest time possible.
Save yourself from the stress of creating and managing an in-house fleet with the Manila delivery app, which is Transportify. Download the mobile application and start making your business better and more profitable.
| | | |
| --- | --- | --- |
| | or | |
Frequently Asked Questions:
How can my business benefit with on demand delivery?
⚡ A business can only benefit with on demand services if it fits its business model. Normally, seasonal businesses like flower shops during Valentine's are in need of on demand delivery. There are customers who prefer having on demand deliveries whenever they purchase online. When buying appliances before, people had to wait days to have them delivered to their homes. But now, on demand delivery services like Transportify helps not just the customer but also the business in completing the delivery. This lessens or completely eliminates waiting time on the part of the customer. Not all businesses need on demand delivery. But with the accessibility of services nowadays with the help of technology, it is not far from the future where everything is on demand.
What is the best delivery app Manila?
⚡ There are only a few known delivery apps that operate in Manila. But these few are the most reliable. LBC Express is a trusted brand for courier services, but their app is not accurate enough to track one's delivery. Grab Express and Lalamove are established brands for immediate courier services booked through mobile phones with real-time delivery trackers. Their motorcycle fleet enables them to deliver small packages as fast as possible within Metro Manila. However in case of larger items, Lalamove and Transportify are the best choices. The bigger space gives users opportunity to maximize the delivery they do. Choosing the best delivery app will depend on its use whether it's personal or business.