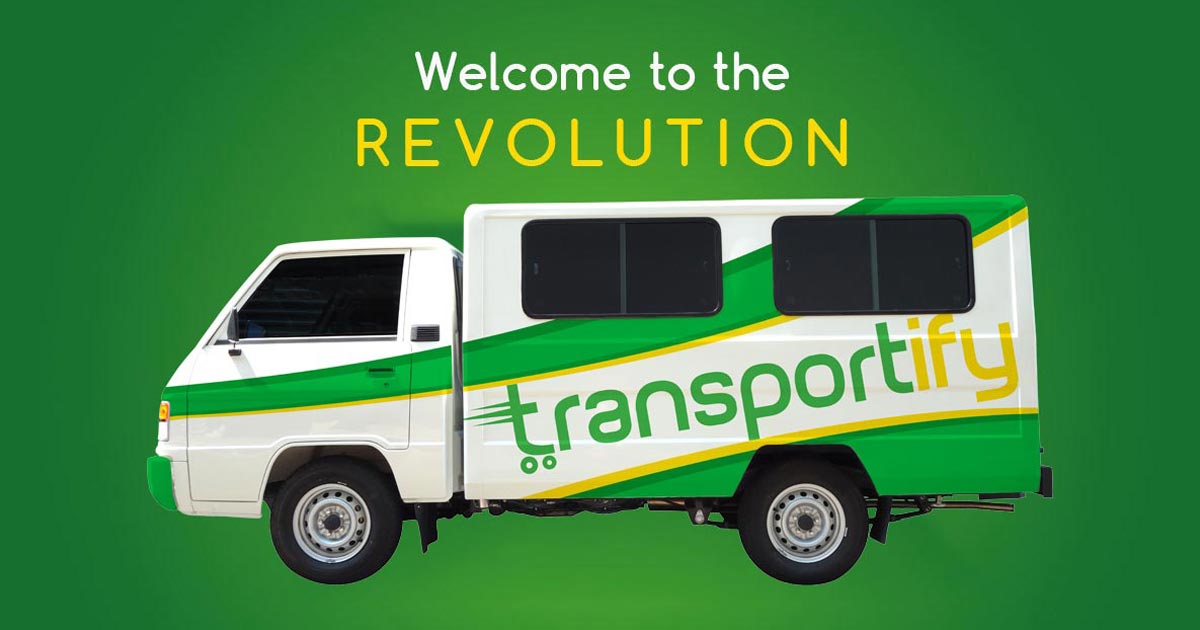 In the Philippines, on-demand delivery is becoming a popular choice for consumers and businesses alike. This is due to the many advantages that on-demand logistics offer. For big companies, it can mean increased efficiency and cost savings. For SMEs, it can mean increased profits and better customer service. Read on to learn more about the benefits of demand delivery in the Philippines!
Consumers nowadays prioritize faster delivery to match their busy lives. As we all know, convenience is a major concern, so on demand delivery apps like Transportify strive to give it. Before confirming delivery transactions, customers frequently inquire certain questions about time and tracking.
The most common questions that customers ask when booking a delivery are:
When will my order be delivered?
What is the estimated time of arrival?
Do you offer insurance?
How can I know the current location of the cargo?
How Can On Demand Logistics Support Big Companies?
On-demand delivery is a relatively recent innovation that is gaining traction in major cities. In fact, it has been around for years, but its popularity has grown in recent years due to the rise of e-commerce and the gig economy.
Big companies have long used on-demand logistics to support their businesses. For example, Amazon uses on-demand logistics or effectively execute FMS delivery to ensure that its products are delivered to customers as quickly and efficiently as possible.
On-demand logistics can also be used to support other aspects of a company's business, such as marketing and customer service.
For example, on-demand logistics can be used to create a "pop-up" store in a new market. This can be a very effective way to test a new market without having to commit to a long-term lease.
How Can On Demand Logistics Support SMEs?
The Philippine Statistics Authority (PSA) recorded 957,620 commercial enterprises on its 2020 List of Establishments. Of those, 952,969 (99.51 percent) are small and medium-sized enterprises (MSMEs), while 4,651 (0.49 percent) are large businesses.
The pandemic has dealt a heavy blow to SMEs. Many have closed shop while those that have managed to stay afloat are struggling to keep up with the changes in consumer behavior. The shift to online shopping has made last-mile delivery more important than ever.
There are many advantages to using an on-demand logistics service, particularly for SMEs. On demand logistics can provide same-day or next-day delivery, which is essential for businesses that need to get their products to customers as quickly as possible. On demand logistics services can also be customized to fit the specific needs of a business, and they are often more affordable than traditional logistics services.
Another advantage of on-demand logistics is that it can help businesses save on storage costs. With on-demand delivery, businesses only need to store enough inventory to meet current demand. They don't need to maintain a large stock of products in their warehouse, which can save them a significant amount of money.
Finally, on-demand logistics can help businesses improve their customer service. With on-demand delivery, businesses can provide their customers with a better delivery experience by offering them more convenient delivery options. This can help businesses build customer loyalty and repeat business.
Overall, on-demand logistics can be a valuable tool for SMEs, particularly in the current environment. On-demand services can help businesses save money, improve their customer service, and keep up with the changing needs of consumers.
SEE ALSO:
What is the Last-Mile Delivery?
Last-mile delivery is referred to the movements of items from a transportation sorting hub to their final delivery location. The last delivery location is often a personal or home residence. The focus of the last-mile delivery is to transport the items to the end-users as fast as they can.
Last-mile delivery became famous in the interest of retailers and online sellers due to its highest demand and integrated omnichannel retailing. Changes in omnichannel require to have forced retailers to evaluate the carrier or transportation network functionalities to create an appropriate adjustment.
The focus has been turned on the last-mile delivery because, in many scenarios, this is the crucial factor for many retailers, since consumers can easily purchase a product from alternative retailers. Also, you, as the business owner, should have a supply chain partner that needs to provide excellent services to acquire substantial profits and establish brand loyalty.
It became the #1 trend due to the surge of online sellers and online orders from different e-commerce and social media platforms. E-commerce sales are now shaking the entire business world and can profit billions of money in just a year.
Products that you can usually see on e-commerce sites are:
Apparel
Food
Health and beauty
Kid's items
Electronics
Entertainment
These are the everyday things that you can be able to transport from the last-mile delivery service. Business owners like you need to prepare for the transportation networks for goods fluctuations caused by the undying growth of online sales.
By availing of the service, business owners will have an alternative to offer a guaranteed exceptional delivery service to their customers and to adapt to the constantly changing shipping environment these days.
Factors to Consider for Last-Mile Delivery Apps With On-Demand Service
Before booking on-demand delivery services, there are things that you need to consider:
1

Fast Delivery

This is the top priority of every business and courier company to satisfy the customer's needs. Customers always want to have a speedy delivery service, and most of the time, they prefer same-day delivery. If your chosen courier service company can pull out these qualities, then you can meet the expectation of your customers, which can help you gain more in the long run.
2

Order tracking

The flow of the information should be present within the last-mile delivery method since customers always want to know the status of their parcels.
3

Security

If you can provide a guarantee that their items will be delivered unharmed and undamaged, then that would be better. By this, you can establish a good reputation with your customers in the future.
The King of On-Demand Delivery App Is Now Here
As Southeast Asia's #1 on-demand delivery app, Transportify allows its customers to book and manage both last-mile and first-mile delivery services of almost anything. Same day? No problem. Pre-scheduled up to two weeks in advance? We got you! Multiple destinations in a single booking? Go ahead. You can deliver to up to 15 drop-off locations per booking.
What areas are covered by Transportify?
Transportify has now expanded the availability of its sophisticated marketplace delivery app nationwide. The service area of Transportify includes mainland Luzon and key islands of Visayas and Mindanao. To check if your address is serviced, use our convenient Service Area Checker tool on our website.
Vehicle Type
Dimensions/
Weight Limits
Base Price
(Metro Manila)
Base Price
(Outside Metro Manila)
Base Price
(Visayas/Mindanao)
Wing Van 
32 to 40 x 7.8 x 7.8 ft
12000kg to 28000kg
7500 PHP
6500 PHP
6500 PHP
6w Fwd Truck
18 x 6 x 7 ft
7000kg
4850 PHP
4850 PHP
4850 PHP
Closed Van
10 to 14 x 6 x 6 ft
2000kg to 4000kg
1800 PHP
1450 PHP
1450 PHP
Open Truck
10 to 21 x 6 ft x open
2000kg and 7000kg
2300 PHP
1950 PHP
N/A
L300/Van
8 x 4.5 x 4.5 ft
1000kg
430 PHP
330 PHP
310 PHP
Small Pickup
5 x 5 ft x open
1000kg
310 PHP
250 PHP
220 PHP
Light Van
5.5 x 3.8 x 3.8 ft
600kg
250 PHP
192 PHP
225 PHP
MPV/SUV
5 x 3.2 x 2.8 ft
200kg
160 PHP
130 PHP
140 PHP
Sedan
3.5 x 2 x 2.5 ft
200kg
140 PHP
110 PHP
120 PHP
What vehicles are available?
Transportify on-demand delivery offers sedans, L300, vans, open trucks, closed vans, and wing vans. For additional information about Transportify's vehicle classes, including cargo weight and size limits, refer to the table below.
How much does Transportify cost?
Transportify on demand prices for Manila is the most competitive in the market. You can book your delivery requirements using our fleet. Sedan vehicle prices start at P140, and P20 per kilometer distance is covered afterward. L300/Van prices start at P430 and P27 per kilometer after that. For Closed Van, the base rate is P1,800 and P45 for every kilometer from pickup to the destination. Our largest vehicle, the 10w Wing Van, is priced at P7,000 for the base with P85 per kilometer. It's available nationwide. Further information about pricing by vehicle class and extra services can be found on our Fleet and Pricing page.
Who can use Transportify?
In a word, anyone. Transportify's broad client base includes large enterprises, SMEs, logistics and transportation companies, merchants, shopkeepers, restaurants, and individuals. Our on-demand delivery for deliveries will generate an average cost savings of 30-40% for SME logistics on their traditional and supply chain costs. Business owners can also take advantage of our COD and POD return services, an exclusive service we provide for our Business Program clients.
What is so special about our Delivery App?
Available on mobile and desktop, which is a first, the Transportify app offers an advanced booking experience for businesses and individuals. Within minutes, the Transportify trucking and delivery app allows you to complete a booking with your selected vehicle type, extra services, up to 15 destinations, and experience the #1 24/7 customer phone and chat support. Also, our on-demand delivery app features full GPS tracking, and Google Map calculated ETA estimates, so you always know exactly where your things are and when they arrive.
What is Transportify Logistics?
Transportify's enterprise arm, Transportify Logistics, provides enterprise delivery services to high-volume customers requiring dedicated fleets, sophisticated route planning, specific servicing protocols, and highly-trained drivers. For more information about how we can maintain your business' delivery using our on-demand delivery app, please contact business@transportify.com.ph.
| | | |
| --- | --- | --- |
| | or | |
Frequently Asked Questions:
How can I improve my business' last-mile delivery?
🚚 If you're a start-up or a small business, the most recommended solution to improve your last-mile delivery is to outsource it to a trusted provider. By doing this, you will be able to save on operational costs, deliver faster to your customers, reach more clients, and have lesser people to manage so you can focus more on your core business operations.
How can on demand logistics help big companies and SMEs?
🚚 On-demand logistics can help big companies and SMEs by reducing traditional and supply chain costs by an average of 30-40%. Additionally, on-demand delivery apps offer GPS tracking, estimated arrival times, and other features that make it easy to track and manage deliveries. For more information about how on-demand logistics can help your business.