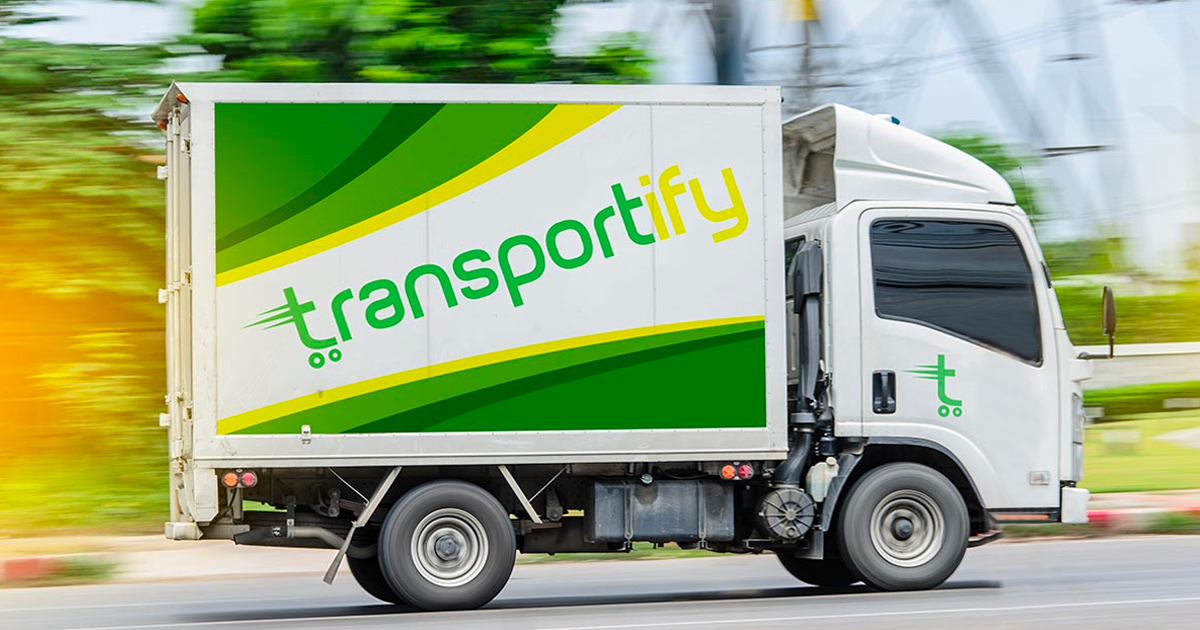 Our truck service with affordable delivery is cost-efficient compared to the traditional freight forwarder. Send your cargo from the capital city of Manila to any point in mainland Luzon and to some provinces of Visayas and Mindanao. Transportify's reach throughout the country's largest island made it easier for businesses, big or small. That is why our services are always the number one choice for cargo transportationi
Transportify's freight forwarder closed van rental truck service are inclusive of the following:
Special help by driver on carrying the goods
Cargo truck of your choice
Live tracking of the estimated time of arrival and current location of your load
Commercial goods insurance coverage for any accident that may occur
Full service loading and unloading of your cargo
Pick up and delivery from the exact location you pinned
24/7 customer service to assist the fulfillment of deliveries
Returning essential documents to your office
We have thousands of fleet partners with various sizes and capacities for your provincial freight forwarder. We offer your provincial truck service needs with the diverse fleet selection, whatever the size and industry of your business are, we can cover.
Ready to book our affordable freight forwarder cargo truck service? You may start booking by installing the delivery app in Google Play or Appstore, or through our web app. Select from the available fleet, then select a fixed price route in the time type. Once you've chosen a destination, you can pin the location of your pickup and drop-off in any of our covered area, and lastly, add your contact details before confirming your request. It's that easy! We also offer affordable intracity delivery service if you need trucking service to nearby areas in the Metro.
The Growing Competition in the Logistics Industry
In response to increasing demand from customers, Transportify has expanded its inventory of closed van rental for cargo truck and forwarding services in different parts of Luzon, Visayas and Mindnado. Since our launch in 2016, we have continued offering our cargo truck service. We are bringing life to closed van rental in Manila and the neighboring provinces.
Transportify's next-generation pricing model offers competitive biddings from trucking providers and provides the most affordable cargo truck service to all customers who book from the app. This is possible because Transportify has the purchasing power as similar to what big corporations use to negotiate with trucking companies. Currently, Transportify has 4-wheel, and 6-wheel closed van rental and has plans to expand to other models.
You may check our base prices for our variety of vehicles below:
Vehicle Type
Standard Rate
Full Day Rate
Manila
Vehicle Type
Standard Rate
Full Day Rate

Economy

₱120




+ ₱20 Per KM

₱1,800

Economy Extra Space

₱140




+ ₱20 Per KM

₱1,825

L300/Van

₱430




+ ₱27 Per KM

₱2,800

Closed Van

₱1,800




+ ₱45 Per KM

₱6,000

Closed Van Extra Space

₱2,100




+ ₱45 Per KM

₱6,300

Pickup Truck

₱1,800




+ ₱50 Per KM

₱6,000

Pickup Truck Extra Space

₱2,350 




+ ₱50 Per KM

₱6,400
Transportify's selection of vehicles
Transportify currently has the most extensive selection of vehicles to choose from by just only booking through an app. These vehicles include the standard SUV, sedan, to L300 vans, van, pickup truck, long pickup truck, closed van, and the 10-wheeler wing van. Anyone, not just businesses, can book these vehicles. Because we understand that there are instances that you will need a specific car for different types of delivery. Freight forwarder companies are often hard to reach and are challenging to communicate with. But with Transportify, selecting any of the vehicles we have can be done quickly and have your delivery done within the day. Businesses, big or small, trust our cargo truck service to cut costs, minimize their spending, and, simultaneously, save them from the hassle of logistics. Our 10,000 fleet available 24/7 will make sure that any deliveries can be provided and be readily available.
Freight forwarder services are becoming more and more accessible since the launching of the online logistics app. Transportify, being one of the pioneers in the country, can maintain its low price in the market. This is critical with the increasing costs of living in Manila and neighboring provinces. And the availability of the thousand of fleets makes it easier for deliveries to be completed.
Closed van rental is one of the essential cargo truck services recently. With the increase of SMEs around the country, more and more of these businesses require help in terms of logistics. Closed van rental is very efficient in delivering goods, especially with bulk orders. Freight forwarder and logistics companies are known to have their fleet of closed van rental fleets. The convenient size of a closed van combined with its capability to transport at long distances makes it an active cargo truck service. Transportify is one of the largest providers of closed van rental services for businesses in need of freight forwarders. It is also essential to know your cargo before availing of any cargo truck service. Knowing the size and volume of your deliveries can help your freight forwarder choose the perfect vehicle for your business.
SEE ALSO
How Can Transportify Be a Partner in Your Business?
Transportify provides one of the complete fleets in Luzon for big truck rentals, including pickup trucks, closed van, and wing vans, which can be ordered conveniently based on your personal or business needs. Whether it be immediate or scheduled booking, Transportify can arrange your delivery to make it in time. Using our cargo truck service offers the most competitive prices for closed van rental, pickup trucks, and wing vans. Since its launch, Transportify has served more than a million customers, both personal and business. The variety of vehicles available for Transportify makes it a one-stop solution for any kinds of delivery needs. Most especially for businesses, the Economy is perfect for products such as perishable food, or items that are small in size but need extra care. While L300/Van is perfect for bulk deliveries or delivery of products that are too far for the Economy to handle. Closed Van is ideal for retail shops that needs daily delivery of bulk items. It is perfect for multi-stop destinations too. Pick up truck is perfect for construction equipments that has items that has items that are too long for smaller, closed vehicles. While the 10 wheeler wing van in a freight delivery company is your best bet if you're in need of a delivery service for supplying multiple groceries or stores.
Businesses have a variety of needs in terms of logistics. One of our notable business partners, Petalier, a luxury flower business, experienced a boom in their business during peak seasons. Before, they handle their deliveries through personal motorcycles. Though it was fast, the quality of products degraded before it reached the customer because of the heat. When they came across our platform, it entirely changed their business. Small cars were very convenient for petalier by providing air-conditioned and a spacious vehicle for their delicate products. There are a lot of ways companies can improve by just improving their logistics systems. Transportify has allowed businesses in Luzon, Visayas and Mindanao to operate seamlessly. The cargo truck service can keep up with the competition by offering low cost closed van rental prices of freight logistics services.
For business cooperation, punctuality seems to be an essential aspect as well as a tradition for businesses that can be developed or at least not fall in losses. Everything related to the market is always closely associated with accuracy in the calculation—calculations in profit and loss, time, and energy. One of the challenges in the business world is timeliness. Including on-time delivery and zero waste on the freight forwarder logistics services.
Download our application by scanning the QR code or clicking the button below:
| | | |
| --- | --- | --- |
| | or | |
Frequently Asked Questions:
What is considered the best closed van rental service for deliveries in Luzon?
? There are numerous closed van rental services available in Luzon. But it is necessary to find a specific service provider that could give the best price to you. Since many providers are competing for a particular route, getting the lowest price for all major routes is impossible. Transportify has compiled thousands of price quotes from hundreds of trucking services and adopted the lowest bid as our official price.
Where can I find the price for cargo truck serves?
? Not all freight forwarder companies in Luzon shows the actual price of their services. Most costs will depend on the location and season of the delivery. The higher the peak, the pricier it gets. One of the common ways to get a quote is by contacting the service provider. Although these quotations come back after a few days. Transportify has a price wizard that instantly calculates based on your desired location and vehicle needed. You can even try it in your app before officially booking.