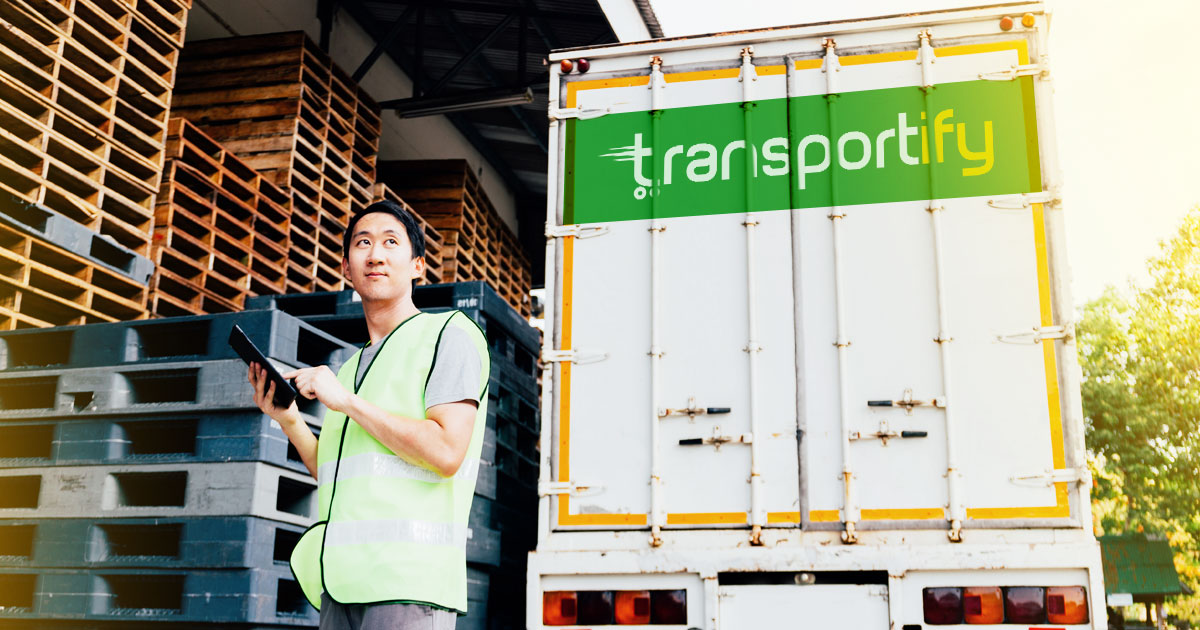 Logistics and transportation, despite often being paired together by the term: 'Transportation Logistics,' are two vastly different aspects of the distribution services industry. In this article, we are going to clearly define the two so that you can gain a better understanding of how they function as individual components and why they are equally dependent on one another.
Transportation is the movement of goods, and logistics refers to the management of the inward and outward movement of said goods from the manufacturer to the customer itself. You will often notice these terms being used interchangeably, despite being two different parts of the supply chain itself.
What Should You Know About Logistics?
Logistics refers to the obtaining, producing, and distributing of the materials (for later assembly) or finished products, in the desired quantities, for an end user. This includes planning, managing, and implementing air-tight procedures in order to achieve the most efficient & effective storage and transportation service. All other information from the customer & product source is filtered through the logistics channels and referred to the relevant party in order to fulfill both the client & customer's needs. Refer to the table below for a quick look at our services.
Vehicle Type
Dimensions/
Weight Limits
Base Price


(Metro Manila)

Base Price


(Outside Metro Manila)

Base Price


(Visayas/Mindanao)

Wing Van 

32 to 40 x 7.8 x 7.8 ft




12000kg to 28000kg

7500 PHP

6500 PHP

6500 PHP

6w Fwd Truck

18 x 6 x 7 ft




7000kg

4850 PHP

4850 PHP

4850 PHP

Closed Van

10 to 14 x 6 x 6 ft




2000kg to 4000kg

1800 PHP

1450 PHP

1450 PHP

Open Truck

10 to 21 x 6 ft x open




2000kg and 7000kg

2300 PHP

1950 PHP

N/A

L300/Van

8 x 4.5 x 4.5 ft




1000kg

430 PHP

330 PHP

310 PHP

Small Pickup

5 x 5 ft x open




1000kg

310 PHP

250 PHP

220 PHP

Light Van

5.5 x 3.8 x 3.8 ft




600kg

250 PHP

192 PHP

225 PHP

MPV/SUV

5 x 3.2 x 2.8 ft




200kg

160 PHP

130 PHP

140 PHP

Sedan

3.5 x 2 x 2.5 ft




200kg

140 PHP

110 PHP

120 PHP
Logistics representatives 6 wheeler closed van service providers make decisions based on insurance, storage, packaging, documentation, exporting, various regulations, damage, and any other restrictions imposed by international parties. They will also work closely with vendors & partners to reduce risk and avoid the need for any damage claims or loss of products.
Effective logistics is dependent on the following factors:
1Sufficient planning: Planning involves first obtaining the products, ensuring the facilities for storage are secured prior to delivery, and that transportation of the products to the end user is completely optimised for performance.
2Automation: Automation is important now more than ever in this digital age, as many logistics managers are turning to TMS (transportation management systems) in order to achieve their goals with ease.
3A strong duty of care to partners and employees: Including thorough and regular training from the delivery driver up to the warehouse manager and beyond.
4Being ready for anything: Having a back-up plan with reliable and highly trained individuals who can fix any issue as and when it may arise.
5Seamless warehouse management: Effective logistics management is dependent on the seamless operation of warehousing.
6Great network optimization: This ties in closely with having a good TMS, as a solid network relies on feedback, measurement, and the analysis of valuable transportation data for the implementation of actionable information.
Understanding Transportation Services
Transportation services refer to the movement of goods, people, animals, & services, from one location to another via road, rail, air, sea, pipeline, and vehicles.
You'd think that there's little to understand about transportation services other than a vehicle picks up some goods and then moves from point A to point B, where they will drop said goods off. Of course, there is a little more to it than that.
Efficiency is the king of transportation. Efficient transportation is about analyzing the best possible delivery routes, as well as defining the most cost-effective packaging for lower investments and the ultimate safety and survivability of goods in transit.
Transportation can be broken down into three key areas:
Infrastructure
Vehicles
Operations
When it comes to the planning of a shipment process, the transportation method is of course, one of the most significant considerations. How much is it going to cost? How quickly do you need to get the goods to the end user, and how valuable are the goods in question? All of these factors will have an impact on the method of transportation that you ultimately roll with.
Transportify's main focus this 2023 is the transportation of freight via road. This is because it allows us to focus on:
Our flexible service
Cost-effectiveness
A fast and scheduled delivery service
The tracking & tracing of cargo
A complete door-to-door service
An economical means of transportation
How Logistics and Transportation Work Together
Now that we have discussed the difference between the terms, transport and logistics companies share how you utilize the concepts to apply them to your business. As a refresher, logistics represents the brain, while transportation is the brawn of operations. They complement each other in the 6 wheeler delivery van transport and logistics companies to minimize costs. For instance, 6 wheeler closed van transport and logistics companies that operate in provinces near Metro Manila for 2023 deliveries. It is in their best interest to ensure that the vehicles are traveling to the most optimize route, especially if it is traveled to and from on a daily basis. 6 wheeler closed van transport and logistics companies should be able to adapt to sudden events like traffic, road closures, bad weather conditions, etc this 2023. This can complicate deliveries and affect arrival times. By designing models that are adaptable this can enable transport and logistics companies to prevent experiencing these incidents using real-time information.
Technology in Transport and Logistics Company Services (2023)
Transport and logistics companies work on a lot of planning and execution depending on their operations. These are some of the tasks 6 wheeler closed van transport and logistics companies work on:
Packaging
Insurance monitoring
Storage management
Documentation of files and information
Lifecycle management
Risk and Expenditures control
Regulations for import and export
Freight Claims Management
LTL freight class for each respective shipment selection
Supply chain management
Leverage partners and vendors
This is the reason why the management of 6 wheeler closed van service providers, big or small, will need to utilize software for their services. Since most processes are now moving digitally, 6 wheeler closed van transport and freight logistics companies should adapt to the changes with technology to stay up to date. Especially most systems and operations are applying technology to theirs.
Conclusion
Again, logistics & transportation are vastly different, especially for 6 wheeler closed van services but are entirely dependent on one another. They essentially keep the world spinning around, as everything is forever on the move from one place to another. The food that we eat, the table that we eat our food off, the cutlery that we eat our food with, the beverages that accompany our food at dinner time, and so on and so forth. Every single item you own has moved through the transportation & logistics industry—such is the way of the world.
| | | |
| --- | --- | --- |
| | or | |
How does transportation and logistics relate to each other?
✨ To simply put it, logistics can be defined as the brain in a supply chain, while the logistics is the brawn or muscles to execute the plans logistics made. Both these terms relate to each other and often time is used to describe how materials or goods are travelled from one place to another. Transport and logistics companies like Transportify, ensures that every delivery makes it in time to its destination. At the same time the services should also be prepared in the event there are problems that will arise.
Where can I avail trucking services for 6 wheeler closed vans?
✨ 6 wheeler closed van trucking services are available especially in Manila. There are a lot of ways to look a service. But there are only a few services that is both trusted and easy to book. Transportify is one of the trucking companies that is very simple to use. Just download the app and start booking for either 4 wheeler closed vans or 6 wheeler trucks for heavier loads.