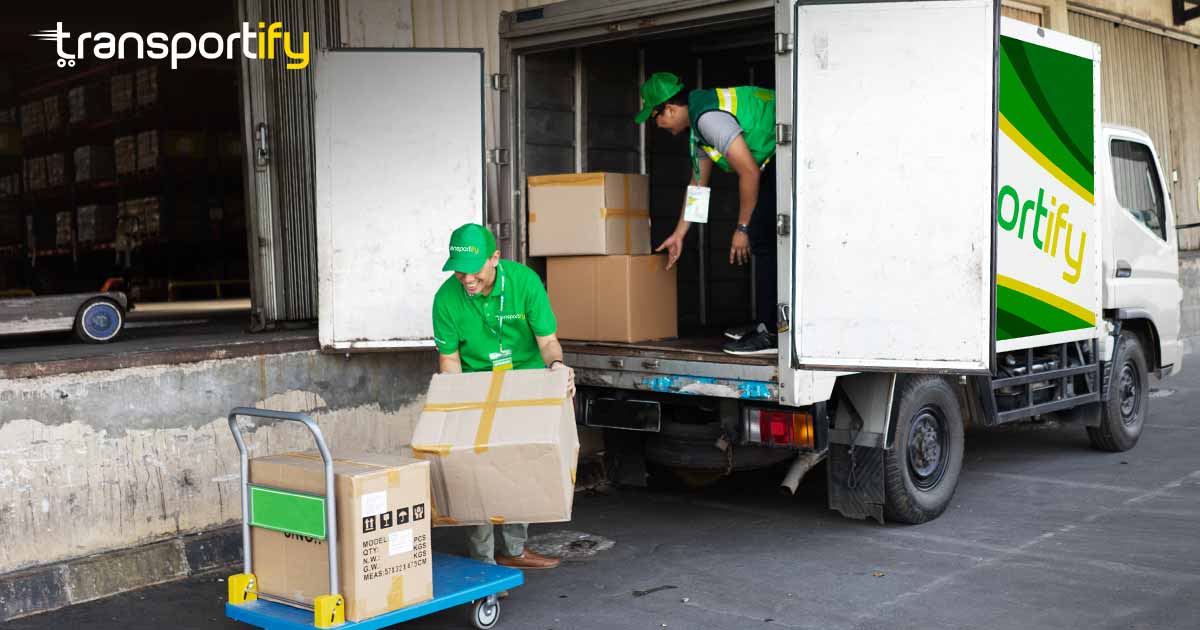 In the world of cargo freight logistics management, it is crucial that everything runs smoothly. This is because, without it, cargo freight companies around the globe will not be able to operate and interact. For reduced delays for customers, effective trucking service management is essentiality. But how can a cargo freight company stay up to date with its competitors? By following the relevant trends which will affect shipping, the last mile, the global trade and the drivers themselves.
Strategy Re-Development for Changes in Global Trade.
In the current global climate, there are many changes going on amongst some of the world's most influential companies. For example, Brexit is currently contributing towards instability and negotiations among many western countries. And of course, the US agricultural industry is under a lot of strain. As such, many freight logistics companies will have to redevelop their strategies in order to overcome the challenges currently faced in 2019.
Companies are opting for "single window" management
What on earth is "single window" you ask? Well, it's a concept under the principle of upper management being able to view all aspects of a business using one single platform. This management platform will provide all of the information required to run a business smoothly, and this goes beyond the cargo freight logistics industry. Such integrated platforms will ultimately reduce visibility issues and will use analytics to draw new insights for innovation in the way that trucking service companies operate.
The "Uberization" of Trucking Service & Cargo Freight Management will improve last-mile distribution
As many freight logistics companies are turning to app-based schedules for their fleets, crowdsourcing for last-mile analytics is going to be an incredibly influential trend in 2019. It's something which has been developing for some time now, though is becoming increasingly valuable in streamlining last-mile distribution for shippers. This will essentially reduce the strain which is caused by a shortage of drivers, allowing companies access to private fleets and individual drivers. With the growing demand for drivers and an increasing shortfall, trucking service companies must endeavor to expand their network and collaborate as much as possible.
Blockchain technology is the future
Another influential trend that is hot in 2019 is blockchain-based technology. It's a really exciting area in which many trucking service companies are in the process of developing. It is for the benefit of all, looking for solutions that will reduce compliance violations whilst bolstering the trust between companies. You can also expect streamlined payment processing, which fewer compatibility problems. In addition to that, such systems will allow existing systems to integrate with one another far easier, thus helping cargo freight logistics companies to take full advantage of the latest software trends in the future.
What else can you expect?
There is an ever-increasing demand for trucking service and cargo freight logistics services as the e-commerce industry rapidly expands. The only way that companies will thrive and survive in the current climate is through the optimization and utilization of new tools and technologies. We live in a digital world and it's time for cargo freight logistics companies to step into the future.
Ready for the innovation? Now you can experience high-tech trucking service for your logistics requirements using Transportify app! Get started by joining our Business Program. Sign-up now to enjoy exclusive services, advantages and more! Check out the program features below:
Details
Features
Column 3
Details
Program Features
Live Support
Open 24/7
Prepay with Credit Balance
Available
Postpay with Monthly Invoicing
Available
Destinations
Up to 16
COD and POD
COD + POD
1.50% of invoice
Min of ₱80
(Flat Fee Per Booking)
POD Only
₱80 for ≤ 3 Destinations
₱160 for ≥ 4 Destinations
Warranty
Up to ₱1.5 million
Outside Service Area
Available
Business Web Dashboard
Team Account Management Customized Reports