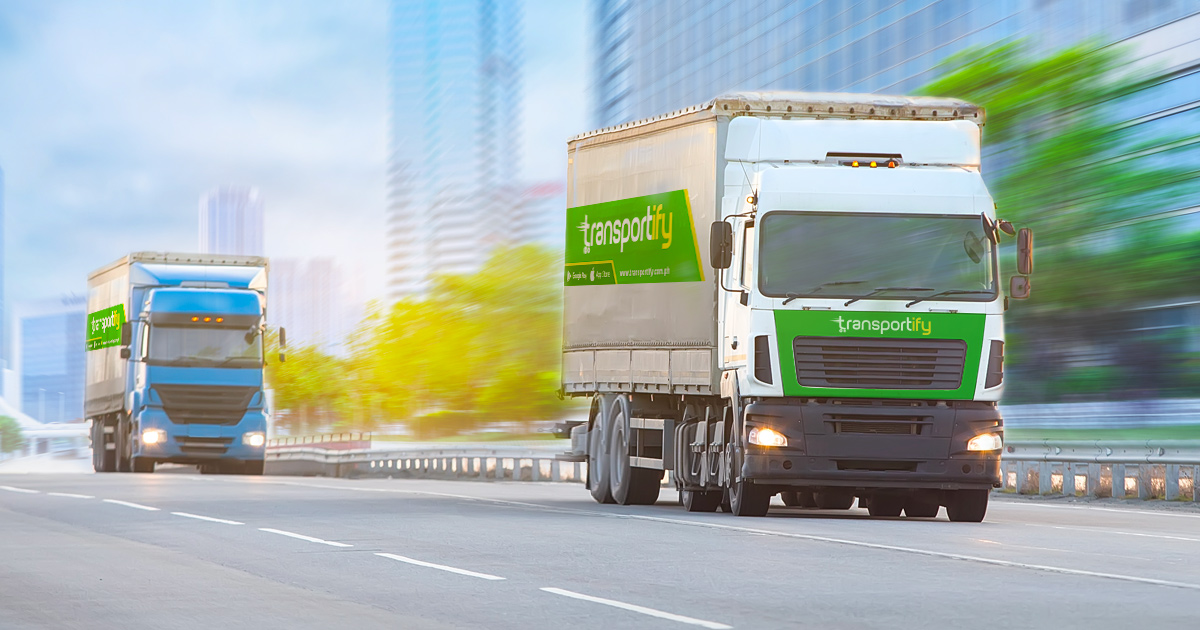 There are many ways a company can grow and improve its services. One way would be through streamlining manufacturing processes in order to yield better quality products at a faster rate and at a lower cost. Another would be through an expansion which means opening up stores or distribution centers in new areas. But in order to be able to support these operations, an effective inland transportation structure should be in place. And for that reason, a cargo trucking company is important to help scale up your business.
What Are Inland Transportation Operations?
Inland transportation is the general term used to describe logistics operations that involve moving goods from a port to an inland facility such as a warehouse, transporting goods across different locations, and bringing goods from an inland facility back to a shipping port. With the definition given above, it is easy to think of inland transportation as any delivery service that can transport goods across multiple locations, typically from a warehouse to a distribution center.
The table below shows the vehicles of Transportify capable of doing inland transportation operations.
Vehicle Type
Dimensions/
Weight Limits
Base Price
(Metro Manila)
Base Price
(Outside Metro Manila)
Base Price
(Visayas/Mindanao)
Wing Van 
32 to 40 x 7.8 x 7.8 ft
12000kg to 28000kg
7500 PHP
6500 PHP
6500 PHP
6w Fwd Truck
18 x 6 x 7 ft
7000kg
4850 PHP
4850 PHP
4850 PHP
Closed Van
10 to 14 x 6 x 6 ft
2000kg to 4000kg
1800 PHP
1450 PHP
1450 PHP
Open Truck
10 to 21 x 6 ft x open
2000kg and 7000kg
2300 PHP
1950 PHP
N/A
Mini Dump Truck
10 x 6 ft x open
2000kg
1500 PHP
1200 PHP
N/A
L300/Van
8 x 4.5 x 4.5 ft
1000kg
430 PHP
330 PHP
310 PHP
Small Pickup
5 x 5 ft x open
1000kg
310 PHP
250 PHP
220 PHP
Light Van
5.5 x 3.8 x 3.8 ft
600kg
250 PHP
192 PHP
225 PHP
MPV/SUV
5 x 3.2 x 2.8 ft
200kg
160 PHP
130 PHP
140 PHP
Sedan
3.5 x 2 x 2.5 ft
200kg
140 PHP
110 PHP
120 PHP
Almost every business, both here in the Philippines and abroad, rely on inland transportation providers in order to effectively move their goods either across distribution centers or straight to a customer's home. That is why a cargo trucking company with a wide network of vehicles and is able to cover a wide area is important for any business.
In this section, we will go over the major types of logistics and how inland transportation can help your business achieve growth and success.
Inbound Logistics
Inbound logistics, as the name suggests, is the delivery operation concerned with transporting goods from the supplier and into the facility of the recipient, which is usually a business. Because this type of logistics comes from the supplier, the usual items that are being carried are raw materials and other items needed in the manufacturing process. That is why a heavy truck such as a 6w forward or other similar vehicles is needed in this delivery operation. Many logistics professionals consider this operation to be very crucial because, without inbound logistics, a company would be unable to start production. That is why it is important to choose the best cargo trucking company that can effectively manage your inbound logistics operations.
However, inbound logistics is not only limited to transporting raw materials from source to destination. If you are a retail company, the inbound logistics operations could be getting the products that you are going to sell from your supplier. But, whether it is transporting raw materials needed for the manufacturing process or moving finished goods from the supplier, inbound logistics is crucial to your business operations.
For this type of logistics operation, heavy trucks are used to transport these raw materials. For example, in the case of a manufacturing plant that needs loose aggregates such as sand for the production process, it can make use of a mini dump truck. An FMCG (fast-moving consumer goods) company might use a 10 wheeler wing van or a 6w forward truck for long-distance freight delivery from the supply center up to a grocery store.
Outbound Logistics
If inbound logistics is all about transporting materials from the supplier to the warehouse or distribution center, outbound logistics is concerned with the next level of the supply chain logistics process. Usually, the next level of logistics operations involves moving cargo across warehouses or distribution centers. This is the usual scenario in the case of a multinational FMCG company. Usually, products would be shipped from a large warehouse to provincial distribution centers.
Another scenario of outbound logistics would be delivering goods straight to the home of a customer. In fact, this is the common scenario among those businesses engaged in the retail sector. The growth of the e-commerce industry has paved the way for delivery companies to invest heavily in their outbound logistics capabilities.
For this type of inland transportation process, a wide range of vehicle types can be used. For example, last-mile delivery operations can be fulfilled by L300 vans or sedans since this only involves transporting the goods from a distribution facility to a customer's home. On the other hand, if the inland transportation operation involves moving large volumes of goods, then a big delivery vehicle such as a 10 wheeler wing van or a 6w forward truck should suffice in carrying out the operation.
Reverse Logistics
Lastly, reverse logistics is the delivery operation concerned with bringing back the goods from the end-user to the appropriate party concerned, which is usually a service center. In the case of reverse logistics, the usual scenario is that there is something defective with the product and that it has to be returned to the manufacturer or the seller as soon as possible.
However, reverse logistics is not only concerned with bringing back defective products to the warehouse. In case a product needs to be recycled or disposed of, reverse logistics is still the operation that takes care of such activities.
In the case of a reverse logistics operation, many vehicle types can be used for this purpose. If the item is not that large, then an L300 van is the most suitable vehicle to use. If the purpose of reverse logistics is to dispose of the item, the mini dump truck or closed van can handle such operations.
SEE ALSO
Why Use a Cargo Trucking Company for Logistics Operations?
Outsourcing some important business functions is a worldwide practice that has helped many businesses scale up. When you outsource a certain business operation to a professional third-party company, you are able to leverage the expertise of that company and deliver even better results. For example, we can take the case of marketing companies. Marketing is an essential part of every business because it enables many users to know your brand and the products or services you offer. However, marketing is also a tedious and time-consuming task and it requires some skill sets in order for the operation to run smoothly. That is why many companies choose to outsource their marketing operations to an agency.
In the case of logistics operations, there are many third-party delivery companies in the Philippines but Transportify is the cargo trucking company that can fulfill your on-demand logistics needs. In the section below, we will go over some key points on why it is important to use a cargo trucking company like Transportify for all your logistics needs.
Cut back on logistics cost
The cost element is often a major factor in determining whether or not to outsource a certain operation. In the case of logistics operations, outsourcing it to a third-party cargo trucking company is often the best choice.
If a company opts to have its own in-house logistics department, it would entail a lot of investments. First of all, it would require the company to procure several delivery vehicles to support all of its logistics requirements. After that, the company has to create a dedicated team that would handle all the logistics operations of the company.
On the other hand, if a business chooses to outsource its logistics operations to a cargo trucking company like Transportify, then all it has to do is download the app and create a delivery booking. In just a few simple steps, a delivery truck would be headed to the pickup location.
Deliver goods at any time
Another major advantage of using a cargo trucking company is the flexibility and convenience it provides. In contrast, by using your own fleet of delivery trucks, you need to plan out and schedule deliveries. On the other hand, if you outsource the logistics operations of your business to a third-party delivery company like Transportify, all you need to do is download the app and create a booking. And before you know it, a delivery truck is already in the vicinity of the pick-up location.
An added advantage to this flexibility is that you can make a delivery request at any time and from anywhere. This allows you to react quickly to any sudden changes in consumer behavior by being able to provide the products in a timely manner.
Wide range of delivery vehicles
As mentioned earlier, a trucking company like Transportify offers a wide range of vehicles for any type of logistics needs. It has sedans and L300 vans which are normally used for last-mile fulfillment operations. For larger and bulkier deliveries, a closed van or a 6w forward truck would suffice. In case you want to transport multiple pallets of goods, then a 10 wheeler wing van is the right vehicle choice for you. For businesses, especially those in the food industry, that need to move temperature-sensitive items such as meat and vegetable products, a refrigerated truck is the best option. Lastly, those involved in the construction industry can use the mini dump truck of Transportify to haul construction aggregates such as sand and gravel.
Download the Transportify app now by scanning the code below or by clicking the buttons.
| | | |
| --- | --- | --- |
| | or | |
Frequently Asked Questions:
Why is inland transportation important?
🚚 Inland transportation is important for everyone because it facilitates the distribution of goods across a vast network. For the side of the business, this means being able to move goods across different distribution centers. On the side of the customer, this means being able to receive purchased items in a timely manner.
What is the main advantage of using a cargo trucking company?
🚚 The main advantage of using a cargo trucking company like Transportify is the convenience and flexibility it provides. Because cargo transportation is the main line of business of these companies, they have the necessary structure in place to accommodate and fulfill delivery requests at any time.