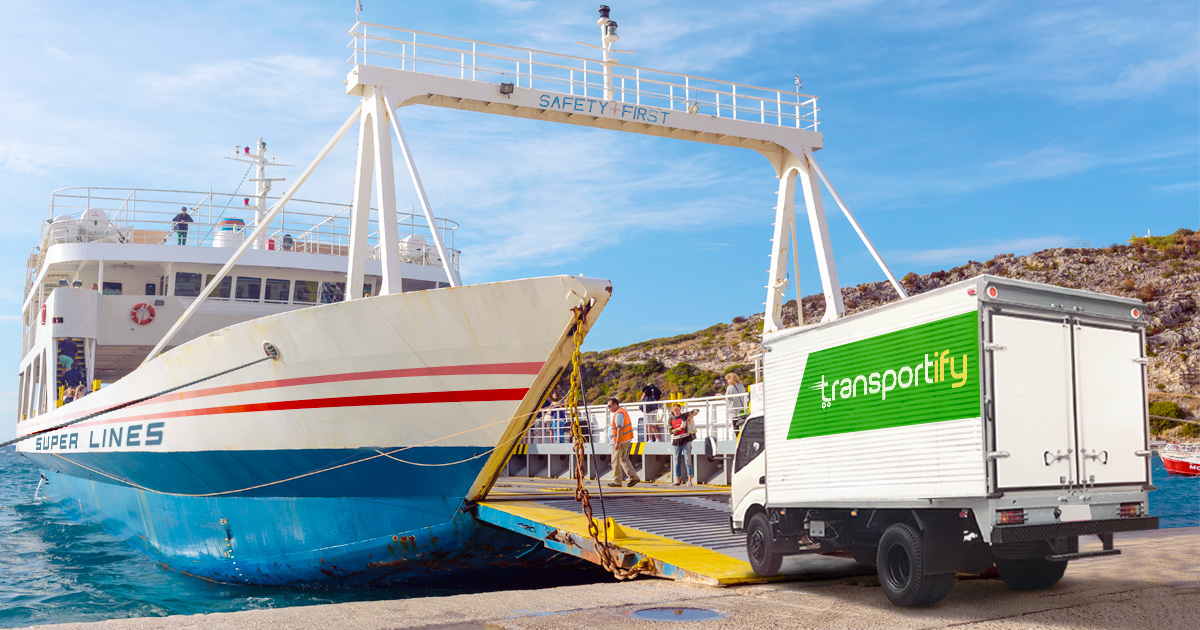 Business decisions will often shape the company's direction in the present and in the years to come. The broad economic growth in the Philippines is driving investors, particularly in transport and logistics services. Industries related to domestic freight and interisland shipping continue to post a robust growth as more companies target to bring their products to the local market.
There are numerous improvements that took place for interisland logistics services in the Philippines. With soaring e-commerce logistics in our country, many companies are preparing to hit the ground running as their business nowadays largely depends on it. You or your company should not deter success with the wrong choice of logistics provider for business deliveries.
The sheer number of available providers might be a bit overwhelming. Of course, every company or business wants to work with a trustworthy and reliable logistics provider that can help expedite the business process rather than impede it. To help you assess domestic freight companies for interisland logistics, we have gathered some insights about interisland shipping in the Philippines and listed some of the qualities that a company should look for in a third-party logistics provider in the Philippines.
Where Does Transportify Offer Interisland Logistics?
Transportify, a tech-logistics company based in Metro Manila, is the answer to supply chain management's disruption in the Philippines. Their technology-driven platform has greatly reduced logistics costs within Luzon and now with interisland logistics going to major cities of Visayas and Mindanao. Businesses, especially FMCGs, will be able to send goods using Transportify with low delivery costs and increased visibility and efficiency in delivery management.
Businesses and consignees that are in the import and export industry are burdened with multiple challenges of moving goods from their warehouses to the customer's door. It is important that owners must be able to secure a partnership with professional domestic freight companies that will help them in overcoming obstacles in logistics.
Transportify's interisland logistics is another viable option to make logistics easier for customers and loyal client companies. Start securing delivery by joining the Transportify Corporate Account for Business with many valuable perks that are provided to business partners.
Refer to the table below to know more information about Transportify Corporate Accounts. Join the program by reaching out to business@transportify.com.ph or by accessing the button posted after the table.
Business Program
Services
Program Features
Live Support

Open 24/7

Prepay

Available

Postpay with Monthly Invoicing

Available

Destinations

A total of 16 destinations can be added in every booking

COD/POD
COD + POD
2.50% of invoice
Min of 80 PHP
(Flat Fee/Booking)
POD Only
80 PHP for ≤ 3 destinations
160 PHP for ≤ 10 destinations
200 PHP for ≤ 15 destinations
Insurance and Warranty

Up to 3 million PHP coverage from OONA Insurance

Nationwide Service Area

Available




Interisland and Same Day Trucking in Luzon, Visayas, and Mindanao

Business Web Dashboard

Team Account Management Customized Reports
SEE ALSO
Top Qualities of Domestic Freight Companies
The modern-day era of business is mainly concerned with the application of technology in logistics operations. Most business owners look for multiple methods on how they can efficiently manage their deliveries especially if it involves interisland logistics. But the catch is, how can an owner identify which of the leading domestic freight companies is the best option for interisland logistics?
In order to help you understand how domestic freight companies operate for interisland logistics, here are the top qualities that domestic freight companies must have in order to fulfill their interisland delivery requests smoothly:
1. Highly organized with its processes
A good interisland shipping company is able to provide accurate and efficient services to their logistics clients. It is a must to ensure that no business mistakes will be made since it will cost the company a lot of money.
To avoid encountering this problem, availing services from modern domestic freight companies like Transportify is a viable option. App-based delivery service provides paperless transactions using an application. It is a game-changing solution to promote sustainability in the logistics practices of every company.
2. Has a wide network of shipping company partners
Scheduling transport with a maritime vessel is a tedious task. Interisland logistics with top domestic freight companies should have partnered with new logistics companies to smoothly handle arrangements with Roll on Roll off (Roro) vessels and shipment schedules to different port locations in the Philippines.
Deliveries are made more accessible and affordable for business clients with interisland logistics. After all, they do not have to procure delivery trucks for the interisland logistics operation. All they have to do is use the trucks of third party logistics companies that provide such a service.
3. Offers high level communication and tracking system
When shipping goods domestically, it is very essential to establish strong communication between the shipping companies and the trucking logistics provider. Why? Because this will allow you or your business to know real-time information and progress of the exact location of your shipment. Aside from this, it will ultimately give you peace of mind and assurance that your goods will be arriving at their destination in a timely manner.
4. Goods insurance coverage
It is equally important to hire domestic freight companies that provide high level cargo insurance coverage that will cover your goods and cargoes from any damage or loss during the shipping process. Especially that interisland shipping usually takes about 2-5 days depending on the destination of the delivery. Good thing that most modern logistics companies are already providing this to their customers but only Transportify has great insurance benefits since they are partnered with a reliable insurance provider like OONA Insurance.
The maximum claimable amount for insurance with Transportify is up to P3 million for every delivery. Bookers who availed services with Transportify's interisland logistics services do not need to worry about the safety and security of their products during the span of delivery.
5. Competitive rates
Interisland shipping and logistics cost comes as a high priority for most businesses. It is important to note that the majority of businesses are really looking for ways how to trim down costs, especially when it comes to transportation and logistics services. In terms of interisland shipping and logistics, leading players have relatively high rates compared to modern logistics providers like Transportify.
Transportify rates for interisland shipping services are up to 40% cheaper than the average market price of these services for Visayas and Mindanao. By availing Transportify as an interisland roro shipping service, you are well-positioned to deliver more while spending less.
How can Transportify help your business?
Transportify adapts to the needs of their customers in terms of deliveries. For interisland shipping, clients or bookers will be able to have smooth day-to-day operations as Transportify continues to expand its service areas in the Philippines.
Here are some of the perks when a business decides to avail interisland logistics services from Transportify:
1. Vehicle – Availability of big trucks for interisland shipping
2. Area Coverage – Whole Luzon island, Visayas (Cebu, Iloilo, Bacolod, Panay, Negros, and Bohol) and Mindanao (Davao, Zamboanga, Cagayan de Oro, and General Santos)
3. Maritime Transportation – Roll on Roll off shipping arrangements
4. Goods Insurance – Insurance coverage powered by OONA Insurance Philippines
5. Dynamic and Personalized Customer Support – 24/7 Customer Service from highly skilled representatives
To start using the Transportify application for interisland shipping service, you may scan the QR Code or click the button below:
| | | |
| --- | --- | --- |
| | or | |
Frequently Asked Questions:
Where can I avail interisland logistics in the Philippines?
⚓️For a more convenient option to schedule interisland shipping services, you may try downloading the Transportify application from Google Play and Apple App Store. With this type of application, businesses can already schedule their deliveries to Visayas and Mindanao with just a few clicks from their devices. Traditional domestic freight companies for interisland logistics are usually available on online listing platforms like Carousell. Modern tech-logistics companies are revolutionizing the way logistics works in the Philippines and may continue to make more effective solutions that will help more businesses grow.
What domestic freight companies are available for businesses in the Philippines?
⚓️Transportify is a domestic freight company that is available to you at any time. The services of Transportify are ideal for businesses who are in need of big trucks that can transport big loads to different warehouses and office locations. Whether you operate a big or small company, it is essential to keep the logistics operations running smoothly. You may opt to avail of services from traditional providers but there are also cost-effective options available like Transportify which is already available for interisland shipping from Luzon or Cebu to Visayas and Mindanao.